Everyone's fave OG Queen of Pop is in Manchester this weekend and we can't even deal. Obv we're sending some of our best girls to the show but we're getting the celebrations in early with a rundown of Britney's best fashion moments ever. Grab a Pepsi in Brit's honour, stick on her greatest hits & prepare for some serious looks…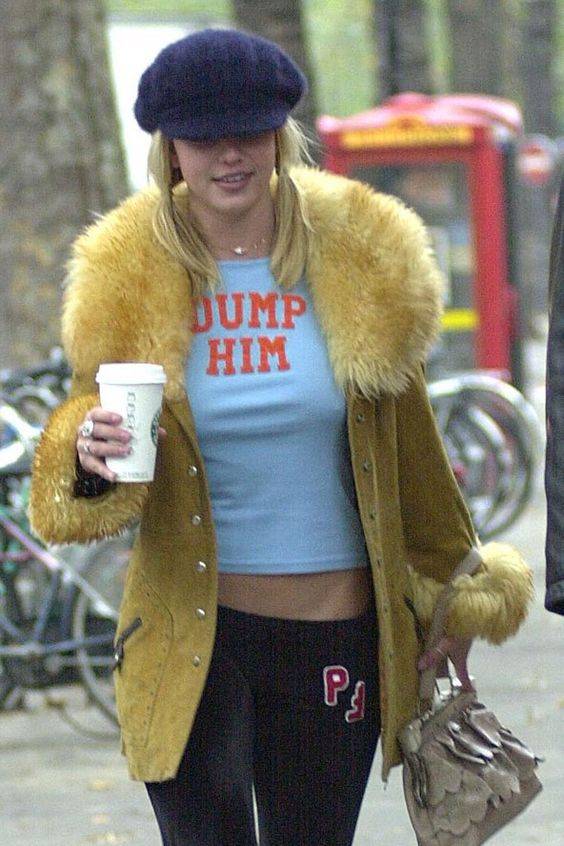 The word ICONIC springs to mind. We need 50 of these tees on our desk in multiple colours, ASAP!
Can you ever have too much denim? In Brit's case the answer is clearly no ...and we're here for it.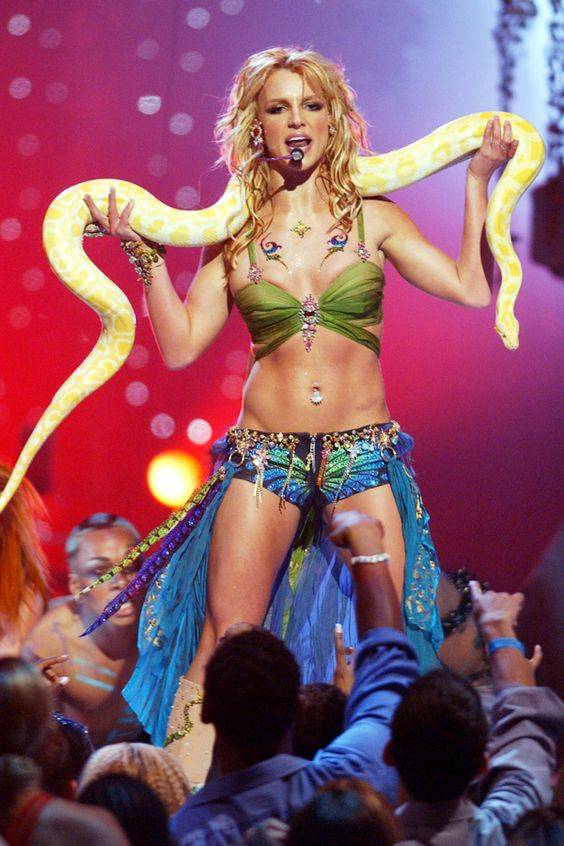 Who else do you know that would use an actual snake as an accessory? Only Queen Brit.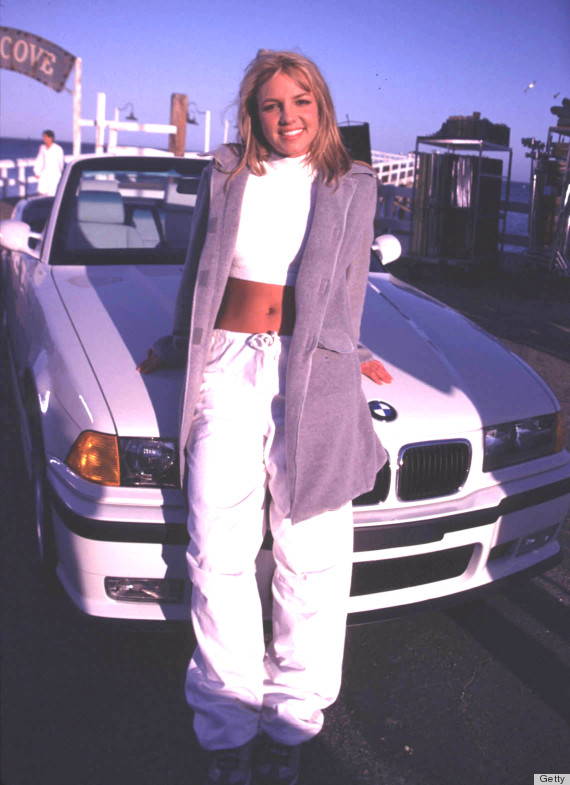 Sports chic trousers & a cute crop? We would 100% rock this look rn! All hail style icon Brit.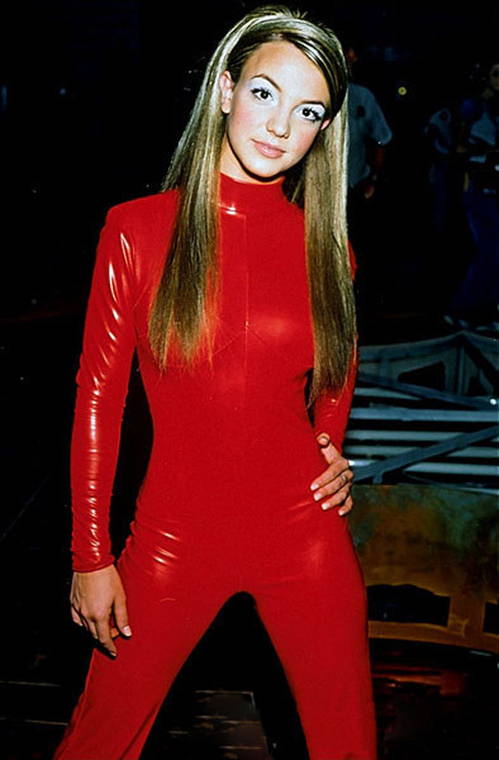 You can't talk about Brit's fashion moments without mention of this look. We have no words. Where's our headset at?