All anyone can bring themselves to wear at the moment is Joggers, they're on trend and make us feel like we are wearing our pyjamas out, what more could we want? And now, we have come up with 5 ways to style them to make them super versatile - so now you can wear them Monday to Friday without anyone noticing, you can thank us later.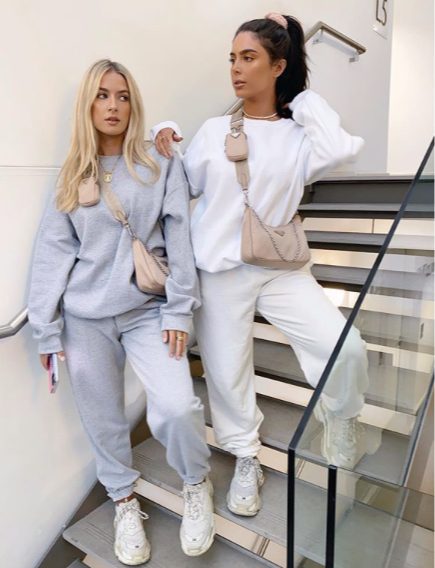 ---
---
2. COMFY BUT MAKE IT FASHION - JOGGERS AND A HEALED BOOT
If Kim Kardashian wears it - then so will we! If you want to dress up your joggers in a more 'high fashion' way then pair them with a nice top, a healed boot and some cute accessories. Joggers and a nice top is the new thing.
---
---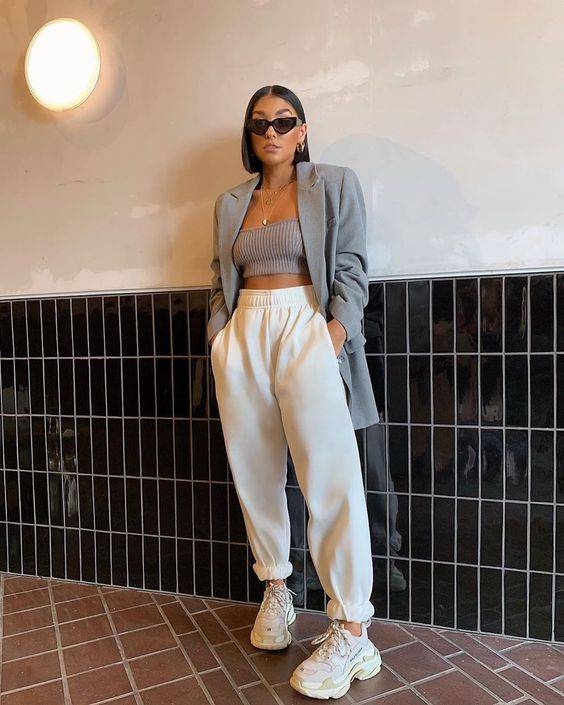 3. I TRIED (BUT I REALLY DIDN'T) - JOGGERS AND A BLAZER
If you want to look a little bit more put together while still staying comfortable, steal Hannah Whiting's style by pairing them with a blazer, knitted bandeau top and sunglasses, of course (the key to any dramatic look).
---
---
4. YEEZY STYLE STEAL - JOGGERS AND A MATCHING BODYSUIT
Another Kim Kardashian Style Steal, obviously - this time it is a more relaxed outfit. By pairing your joggers with a coordinating bodysuit will make you look like you put in 10 times more effort than you actually did. Top this off with a pair of chunky trainers for the ultimate Yeezy style steal!
---
---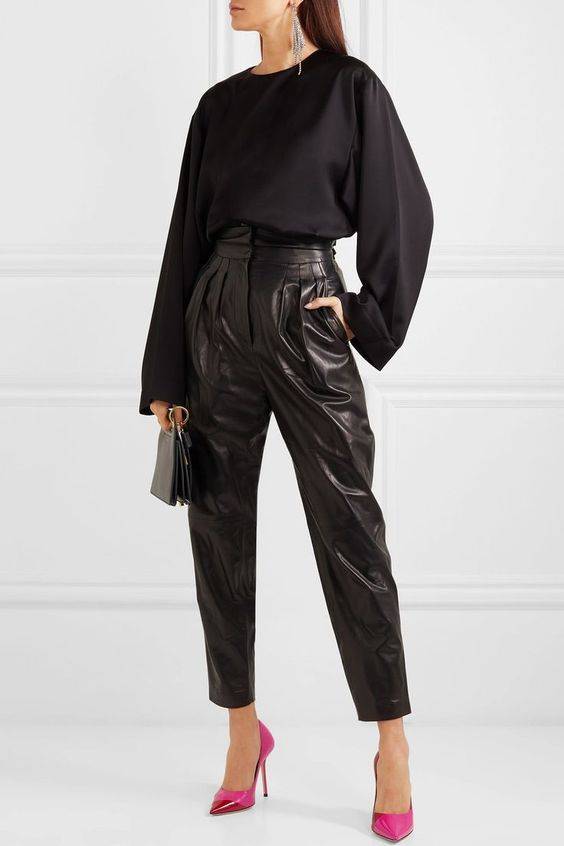 4. ANY EXCUSE TO BE COMFY ON A NIGHT OUT - LEATHER JOGGERS AND HEELS
At this time of year, when it is pouring down and -2 degrees outside, who wants to wear a mini dress and heels on a night out? Instead opt for leather joggers and a statement heel, so you can spend your night dancing with your girlfriends and not freezing in the corner.
---
For even more inspiration - head over the ISAWITFIRST.COM for all the most up to date trends!