Life After the Villa: 7 Facts About Ex-Islanders You Might Not Know

Love Island has become a staple in the British summertime, and watching our fave singles find love and happiness in the villa is quite heartwarming. But we love what comes after even more – the islanders that you've bonded with over the last 8 weeks come home and use their platforms to give a voice to really important issues, and we've rounded up some examples!
Demi Jones & Molly May Hague: Checking For Moles And Lumps

In the same week Demi Jones spoke out about her cancer diagnosis, online searches around the disease and it's symptoms increased by over 90%! Demi explained on Instagram that she'd undergone tests after discovering a lump in her neck, which was unfortunately later diagnosed as Thyroid cancer. She's raised awareness of checking for lumps and caused lots of her followers to book appointments to get them checked out, too!
Molly Mae Hague has also raised awareness of getting moles checked too, after having one of her own removed and it was found to be cancerous. She's discussed the mole and it's removal with her followers on Instagram and YouTube, and urged them to get their moles checked following her scare.
Make sure to check your body regularly for unusual changes or lumps and get to know your skin, keeping an eye on your moles for any change in size, shape or colour. If you have any concerns, make sure you get them checked out by your GP straight away!


Dr Alex George: Appointed as Ambassador for Mental Health by Downing Street

Dr Alex George was appointed as Ambassador for Mental Health by the Prime Minister in February 2021, to work closely with the Government to make mental health a priority in schools, universities and the NHS, and for the wider public too. This has led to the Government approving £79 million in support for youth mental health! Dr Alex has since partnered with ITV on their mental health campaign, along with mental health charities CALM, MIND and Samaritans. He also uses his Instagram account to answer health-related questions on his stories and speak out about the affects of mental health on his own personal life, encouraging his followers to reach out to others.
You can help too by looking out for signs that someone might not be okay, such as:
- Being tired or lacking in energy
- Not wanting to talk to or be with people
- Not wanting to do things they usually enjoy
-Not replying to messages or being distant


What to do if you think someone is struggling:
- Don't worry if reaching out is intrusive or unhelpful, you'll soon know if the person you're worried about doesn't want to share. Let them know you're there for them anyway.

- Once they do start to share how they are feeling it's important to listen. Use the SHUSH method for listening - show you care by giving them your full attention, have patience to create trust, it may take more than one attempt to get them to open up. Use open questions that need more than a yes or no answer, like "tell me more." Say it back, check you understand but don't interrupt or offer a solution, and have courage! Don't be put off by a negative response.

- You can also talk to them about getting extra support - mention services that you think would be useful, pass on contact information and offer to accompany them to appointments. You can't force someone to seek help but you can make sure they know you're there for them if they do.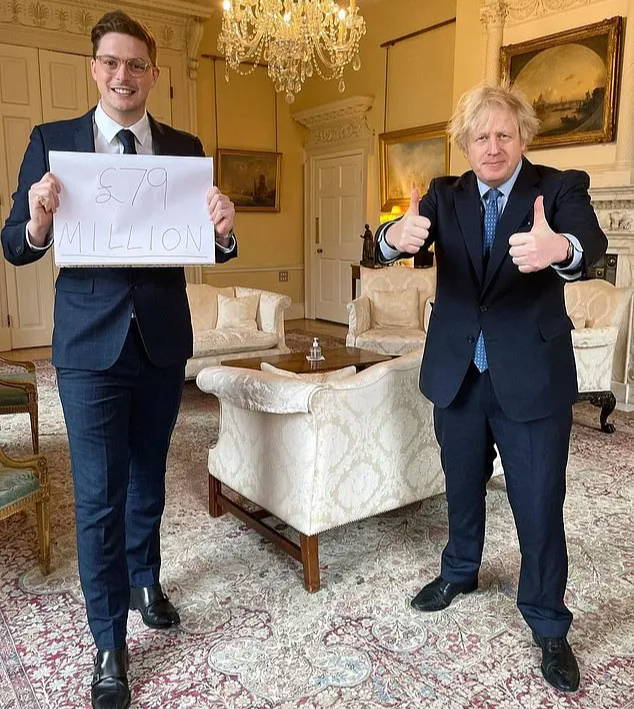 Jack Fowler: Support for Black Lives Matter & Opening Up About His Mental Health 

Jack Fowler revealed to his Instagram followers that he had experienced racism first-hand aimed towards his dad and that it had affected his early life, giving his support for the Black Lives Matter movement. You can help the movement by reporting disinformation online, such as suspicious sites, stories, ads, social accounts, and posts about BLM.
He's also opened up about his mental health following his own struggle after a break up, encouraging others to open up about their emotions. He's also urged people to think about the effect their comments may have on social media, no matter if the person they are trolling is 'famous' or not - they are still real people with real feelings.


Malin Andersson: Opening Up About Experiencing Domestic Abuse and Child Loss

Malin Andersson has helped to raise awareness of the mental and physical damage caused by domestic abuse by opening up to her Instagram followers about her own experience and urging them to get the help they need if they are suffering. She's also using her Instagram account to release videos with help and advice for spotting the warning signs, and coping after leaving an abusive relationship. Malin has shared information about charities Women's Aid and Refuge, where you can look for information about domestic abuse and ways to help, or get help.
Malin has also spoken about the loss of her first child and suffering a miscarriage. She's been open with her followers about the impact that both of these events have had on her mental health and has explained that being transparent about her experiences helps to break the taboo on discussing infant loss and miscarriage, urging people to talk. She's shared charity A Child Of Mine as a great source of support for bereaved parents and families.
Georgia Harrison: Support For Victims Of Revenge Porn

Georgia Harrison was subjected to revenge porn being released by her ex and has opened up about how it had made her feel hurt and violated. She has spoken about being passionate about supporting other victims of revenge porn and hopefully giving them the courage to come forward against their abusers. Safeline offer help and support for victims of revenge porn (the sharing of explicit images or videos without consent), which was made a criminal offence in 2015. Georgia's ex has since been charged.
Alexandra Cane: Training as a Body Healing Coach 

Alexandra Cane announced to her Instagram followers that she had begun training as a body healing coach and trauma informed healer, and has since gained her Diploma! The change in career comes after she lost family members and underwent her own healing journey, wanting to help others do the same in the midst of traumatic life events.


Amy Hart: Opening Up About Fertility Issues

Amy Hart opened up about having fertility checks and, after receiving concerning results, deciding to freeze her eggs to ensure she is able to have children one day. She explained that her mum, aunt and nan all experienced the menopause early, and has opened up the conversation about women's fertility, helping to break down the stigma around wanting children, single or not, after she explained she would be open to having a baby on her own due to having an amazing support group around her. Amy has also done a Q&A on Instagram stories with her followers on the subject, and released a YouTube series documenting her whole journey.
You can check out London Women's Clinic for more information on fertility.


One thing's for sure, whilst we LOVE watching Love Island, there's something about seeing our fave ex-islanders speak up about challenging issues that makes us really proud. Whilst these are just a few examples so far, we're sure there's plenty more to come!
Love Island starts at 9pm on Monday 28th June on ITV2 and the ITV Hub. Episodes are available the following morning on BritBox.
---
---