Summer of Love is here - why we're obsessed with 70s fashion trends and how to style them

Is it just us or are we seeing major 70s fashion trends everywhere? If you're feeling like embracing your inner 70s hippie and letting loose after what's been frankly a rubbish year then get shopping babe - go wild!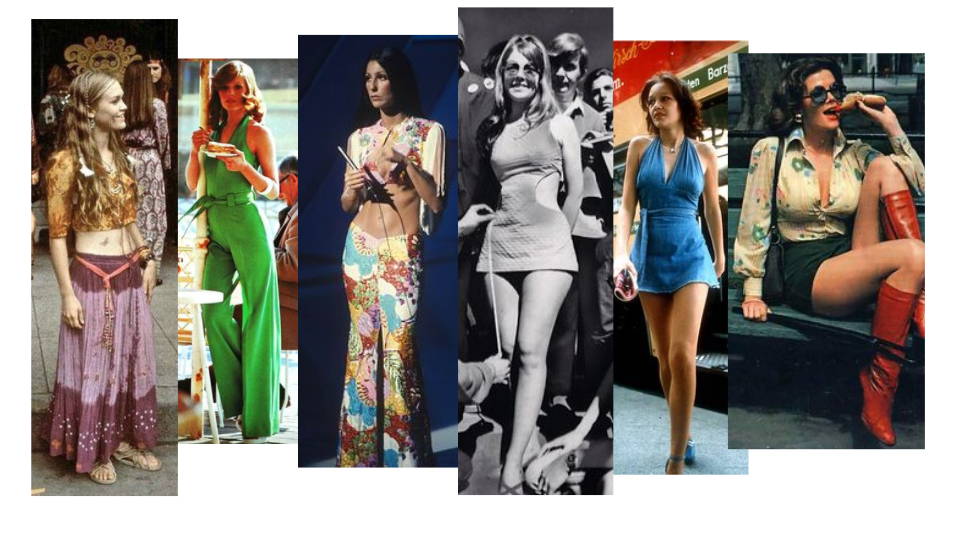 Where did 70s fashion come from?

Perhaps the most iconic symbol from this decade is the hippy. This group of anarchists came together to oppose America's involvement in the Vietnam War. They rejected mainstream norms, believed in free love and promoted world peace. With slogans such as 'Make love, not war' and icons like John Lennon and Joni Mitchell - hippies became the voice of a generation. The 70s was a decade of new beginnings, no rules, free love and rejecting the norms! It's this free attitude and open mindedness that informed the bold trends of the decade. We think after the rubbish year we've all had and since the sun's out, its time we embraced some 70s summer fashion for 2021. Let in the light, let in the love, and let your hair down with some retro dresses, 70s flares, and retro tops!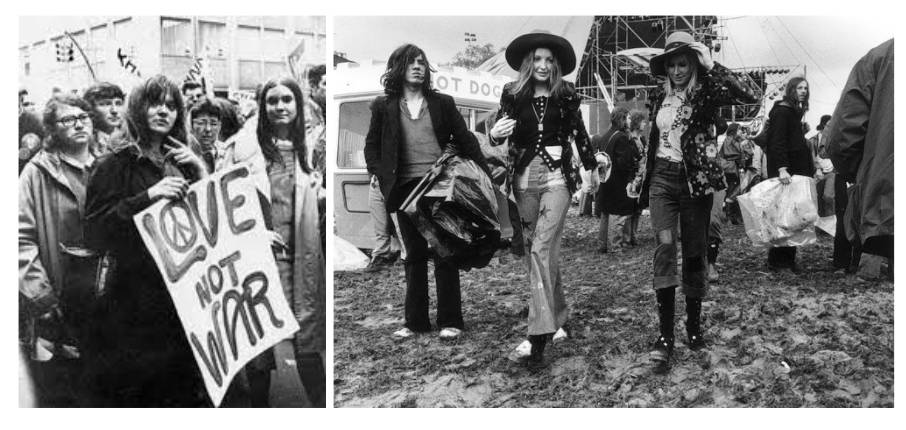 Our Fave 70s Trends for 2021

It's always a fine line between fancy dress and just FANCY dress - if you know what I mean?! Make sure you're avoiding costume party vibes with our fave 70s fashion trends with a modern twist for Summer 2021.
Always a winner and an all in one outfit. Go for a bold print or a bit of a wild silhouette to keep things interesting. Remember 70s style is all about bigger, bolder and better. We loved Chloe, Lucinda and Faye's vibey mini dresses in psychedelic prints. Dare to bare like our gal Faye with a racy cutout. Go full out 70s like Lucinda with some space buns or style up like Chloe with some bright accessories. Remember: more is more, especially with retro dresses.


The ultimate 70s item? Hands down the flares. Whether we're talking denim flares, slinky numbers in a wild print or a flared jumpsuit - we just can't get enough. Super flattering, super versatile and just an all round wardrobe staple. Style up like Kaz and Millie with matching crop tops for a head to toe 70s goddess look or make like AJ and opt for a disco queen jumpsuit! 70s flares, they're back baby.


This look is for the brave among you. Get ready to soak in the stares and bask in the compliments in our matching sets for head to toe 70s vibes. You don't have to opt for a wavey pattern if you're not feeling brave, go for a simple bright like our girl Liberty. We love her in this neon silk co-ord.


If you're feeling a 70s fashion hippie moment then get funky and flash some flesh with ISAWITFIRST's retro crop tops. We've been seeing these psychedelic prints EVERYWHERE and we cannot get enough. From floaty sleeves to out-there patterns and halterneck shapes - here are some of our top picks…


For more 70s fashion trends and inspo shop our 70s Season category and embrace your inner flower girl!
Remember to keep up with the dramz every night at 9pm on ITV2 and the ITV Hub.
Episodes are available the following morning on BritBox. Shop the Love Island collection right here!
---
---