With a long line at the pharmacy and all our fave beauty shops shut getting your hands on a facemask Now is the time to have a crack at making your own facemasks! Not only can this be super fun but you can tailor the ingredients exactly to your skin needs. The all natural ingredients mean less chance of sensitive skin getting irritations too!
For Dry Skin
Avocado and honey are high in antioxidants and very moisturizing; it's softening properties actually help lock in moisture, preventing it from becoming dry and dull.
Ingredients:
- Half an Avocado
- 1 Tablespoon of Honey
Mash these two together with a fork or blender (if you have one) and slather over your face. Leave on for 15-20 mins to lock in as much nutrients as possible then rinse off with warm water and pat dry.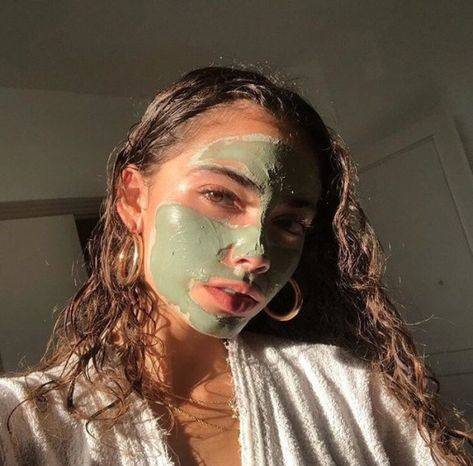 ---
For Oily Skin
Aloe vera has an amazing gel that increases collagen production, improves skin elasticity and reduces redness of the skin. Egg whites are excellent to tighten large pores and actually contain a natural antibacterial.
Ingredients:
-1 Egg White
-1 Tablespoon of Aloe Vera Gel
Seperate the egg whites from the eggs by cracking it open and passing the yolk between each egg shell half. Let the egg white fall below into a bowl. Squeeze the aloe vera gel into the bowl and mix together. Spoon them onto your face, and let sit for 10 minutes rinse off and pat dry.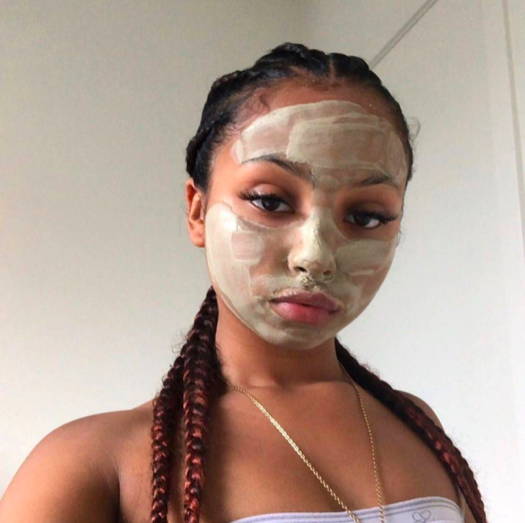 ---
For Dull Skin
Not only does Greek yogurt feel REALLY good when you smooth it all over your face (especially fresh out the fridge), but it's also loaded with things like lactic acid which helps soften your skin and probiotics which helps soothe inflammation. Honey is perfect for achieving that glow and the oatmeal acts as a natural exfoliant.
Ingredients:
-1 Tablespoon of Greek Yogurt
-1 Tablespoon of Oatmeal
-1 Tablespoon of Honey
Mix the yogurt in a bowl with oatmeal and honey, leave it on clean skin for 10 to 15 minutes, and rinse it off with warm water. Your skin will be soft AF.
---
For Acne Prone Skin
Nutritional yeast is also excellent for treating acne, it's rich in B-vitamins that help calm the skin barrier, especially if you're breaking out around your period. Chamomile tea is an anti-inflammatory and has antiseptic properties that can be put to great use.
Ingredients :
-1 Cup of Camomile Tea
-1 Tablespoon of Honey
-1 Teaspoon of Nutritional Yeast
Brew the tea for 20 minutes so it's really strong. Wait to cool and take a tablespoon of the tea, honey and yeast and combine in a bowl. Smooth on your skin and let sit for 20 minutes. Rinse off, pat dry and make sure to apply an oil free moisturiser.
---
For Sensitive Skin
For some of us facemasks are a no go, they can make your skin itch or even swell, having sensitive skin means you have to be super careful with what goes in a face mask. Banana contains vitamin C, vitamin E and potassium, zinc, iron, and manganese. These nutrients can calm skin and reduce inflammation. Oranges have a high content of citric acid which exfoliates the skin in a more gentle way then scrubbing.
Ingredients:
-Half a Banana
-Tablespoon of Orange Juice
-Tablespoon of Honey
Smash the banana in a bowl with the honey and orange juice. Apply to mask all over, don't worry about the lumps! Keep on your face for 15 mins then wipe off and pat your face with a damp towel.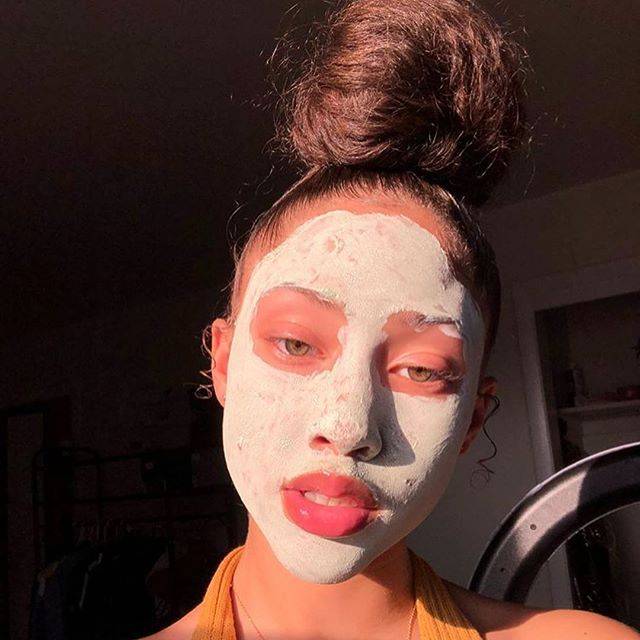 ---
To Protect Against Pollution
The fatty acid content from the almonds and olive oil penetrate the skin, leaving it soft and smooth, while the vitamin E from the olive oil acts like a coat of armour against polluted air which can lead to dullness, dehydration and fine lines.
Ingredients:
Tablespoon of Ground Almonds
Two Tablespoons of Olive Oil
Add the olive oil into a bowl and sprinkle the ground almonds in. Leave it set on your skin for 10 minutes but before you rinse it off massage the paste into your skin- to really dislodge everyday grime, make-up, dead cells and oil.