AUTUMN 2021 OUTFITS : TRENDING COLOURS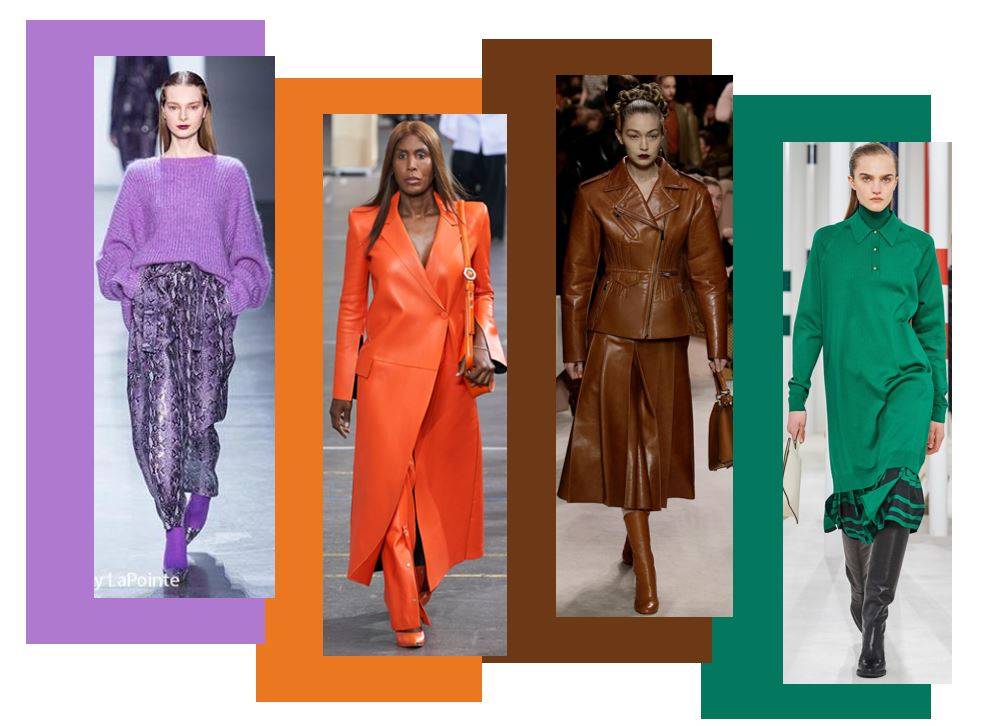 The new season has started and we are excited for everything that comes with Autumn, like pumpkin spice lattes, halloween, bonfire night, and of course Autumn fashion! We are talking layers, gilets, chunky knits, oversized blazers, chunky boots and must have puffer coats! But what we are really loving this season is the trending colours, as we came out of lockdown and into summer we were all going bolder and brighter with our clothes and that's not about to change as it gets colder! We have got all the trending colours that you NEED to have in your autumn wardrobe along with some outfit inspo!
Green has been taking over since spring and it's continuing to be the must have colour in your wardrobe. Green has been dominating everything from the runaways to influencers on instagram, there is just no escaping it, and why would you want to? The colour is meant to be bold and be part of a stand out outfit, whether it is a green knitted jumper, green shirt, or just some green accessories. Style this hue with other bright colours to really make a statement! We have a green category so you can shop all the colour of the year products!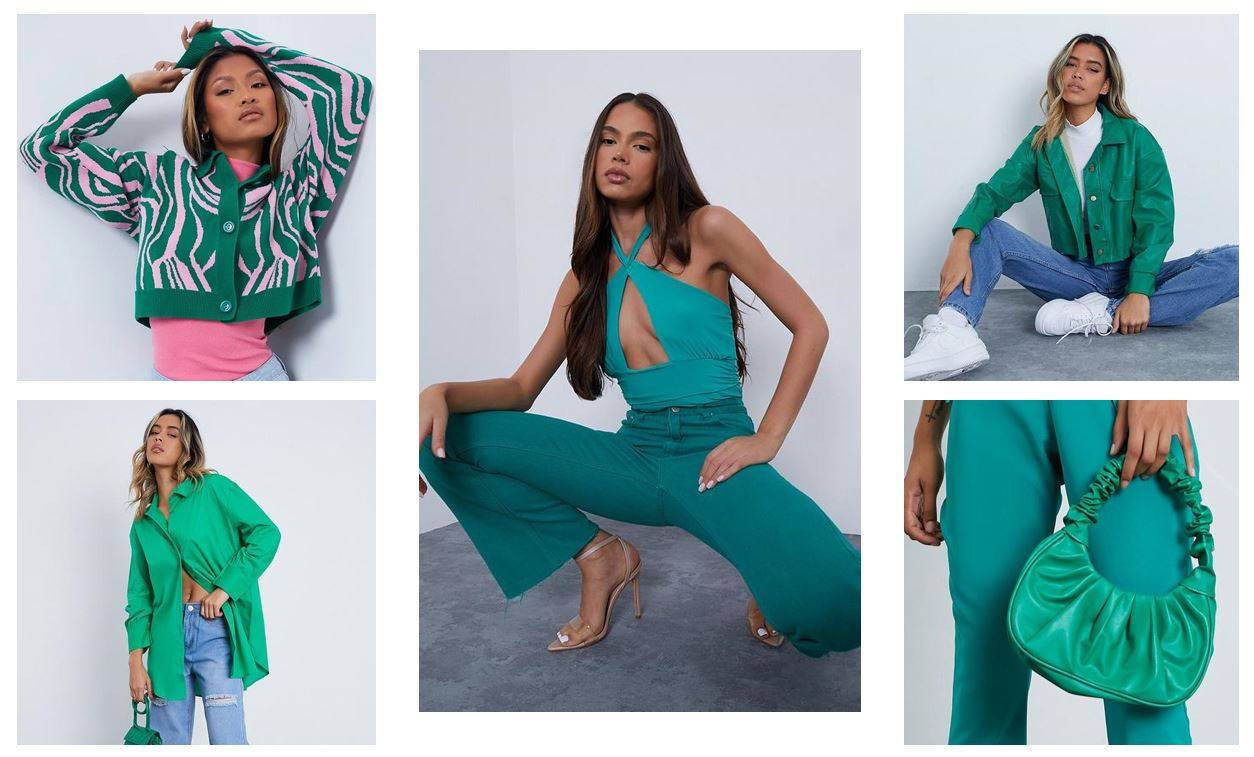 Last year chocolate was the colour of the season and we are so happy its back again this Autumn! We are wearing this colour across literally everything including brown puffa jackets, borg coats, denim sets, hoodie and jogger sets, mini dresses, knitwear and accessories. This colour is going to carry through the whole season so its definitely worth investing in some chocolate clothing. Check out our chocolate category for all our delicious products!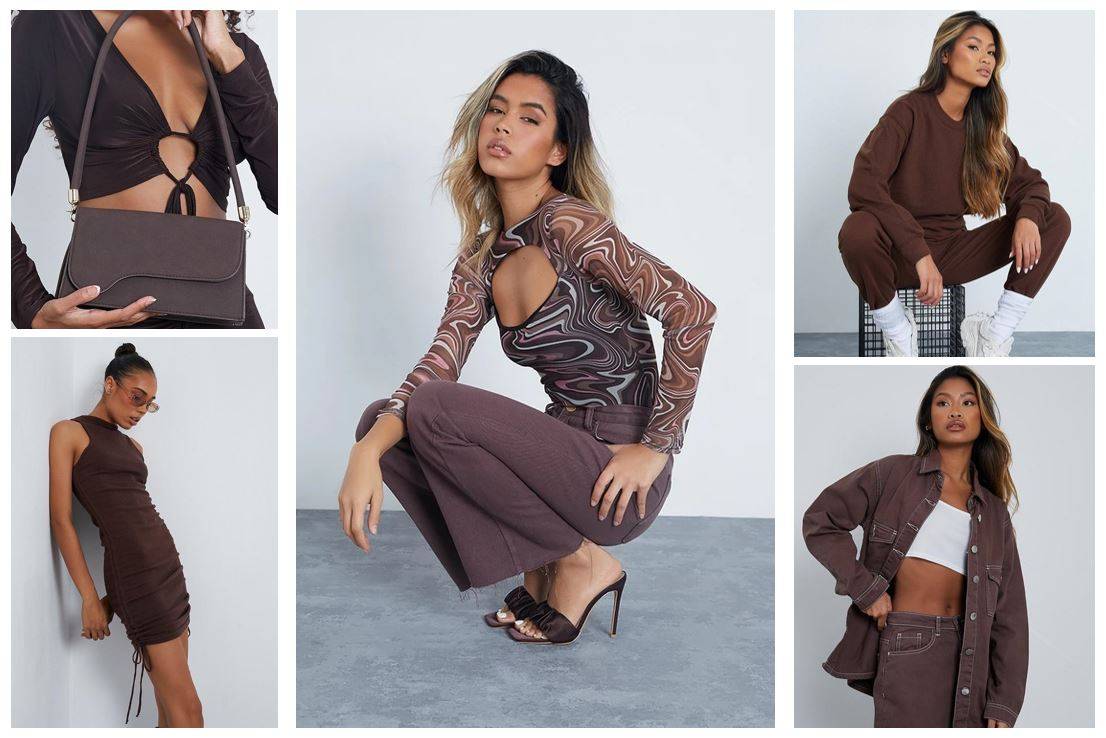 Around this time of year we associate orange with falling leaves, pumpkins and terry's chocolate, but this year it's all about the clothes! We have been loving the orange accessories that have been all over insta, orange heels with a matching orange bag is an absolute must have copy Kylie Jenner's New York Fashion Week look for inspo! Orange is also featured in colourful knits with graphics, it is the ideal colour to brighten up your wardrobe this Autumn.
A surprising colour that is trending for Autumn 2021 is that light purple colour lilac! Although we normally expect to see this colour in the warmer season we are welcoming it with open arms this Autumn. This colour is going to elevate your casual look and bring sophistication to a relaxed silhouette. See this colour coming through in dresses, blouses and knitwear.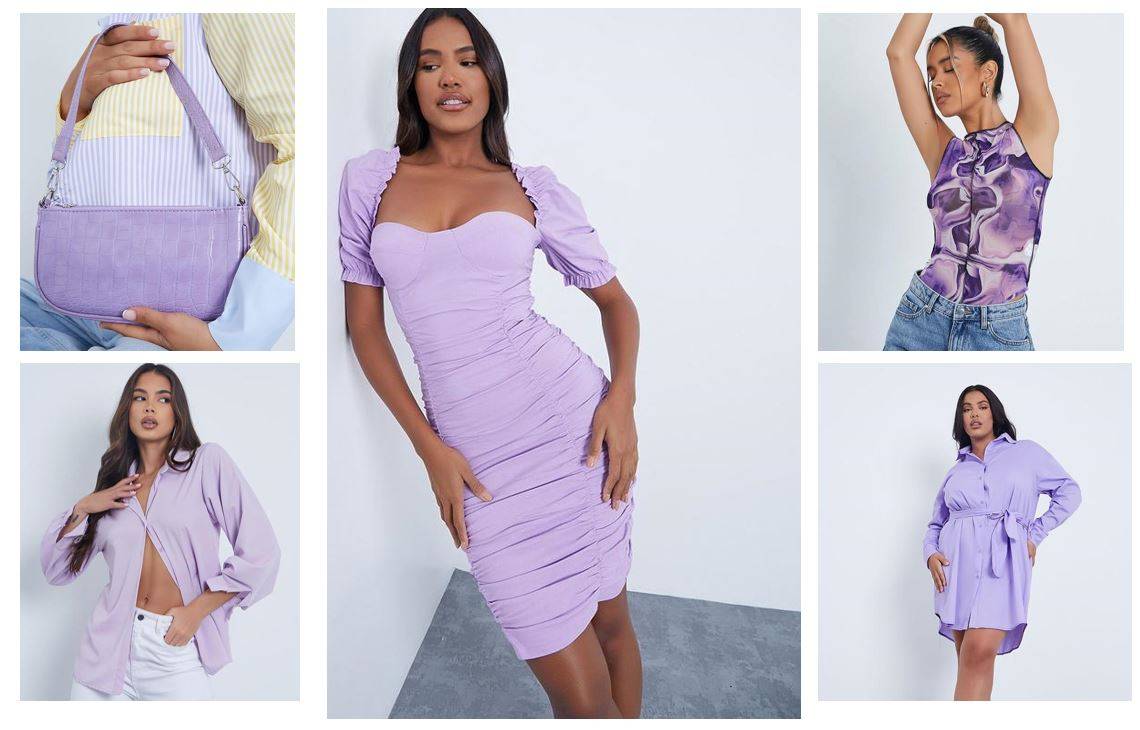 Keep an eye out for all the newest trends in our New In which is refreshed daily with brand new product!