OUR FAVE A/W HOMEWARE TRENDS

Tis the season for staying in so the perfect time to give your home a little cosy update. If your Pinterest boards are jam-packed with scandi lounges, cosy Christmas set-ups and boujee winter bedding then you're gunna love this! We've rounded up our favourite new homeware trends so get ready to add to basket and make over your space.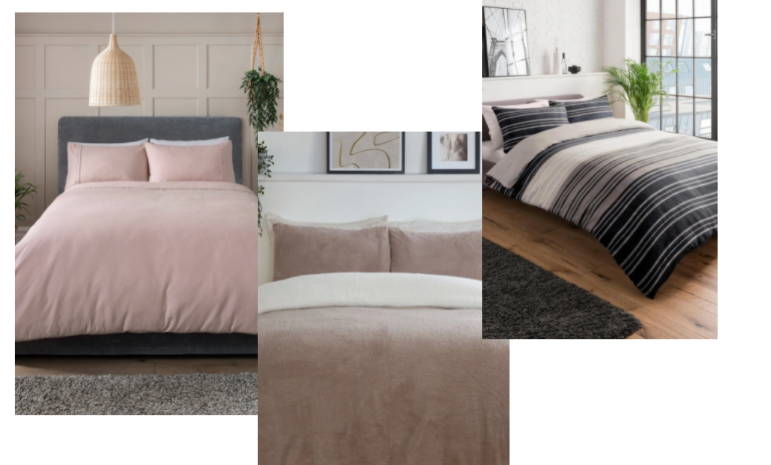 Now the nights and mornings are getting colder, it's essential you level up your bedding set to something a little more autumnal and thicker.
This light pink waffle set is the perfect alternative to a really thick option. It's thicker than a normal sheet but won't leave you too hot when you wake up.
If you're more of a fleece bedding kinda girl, this reversible teddy set is perfect for you. Think of it as a giant blanket hugging your body all night!
Looking for a change in pattern for the new season? We're loving this textured stripe duvet set in mid brown. It looks super sleek and will go with any kind of decor!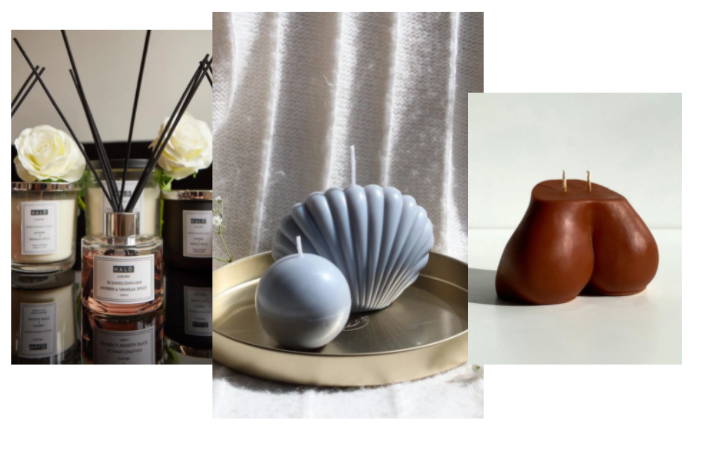 There's nothing like a scent refresh, especially when the seasons are changing! Move on from those fresh, citrusy scents to something more musky and spiced. We are loving this Myrrh and Vanilla Spice diffuser at the moment - perfect for this time of year and moving into Christmas.
Candles are an amazing way to cosify (it's not a word but it is now) your home and have you ready for hibernation season. They add atmosphere and scent so whether you're hopping in the bath for some well-earned you time or you're embracing staying in season by watching your fave Netflix show a candle is about to change the game for you. We love the lavender scent of this super chic clam and pearl set. Lavender promotes calmness and wellness and is often used for those of us who don't sleep that well.
If you're looking for a slightly spicier scent then grab yourself this gorgeous bum candle in a rose and oud fragrance. Nude candles are all the rage at the moment and will add a cheeky sense of style to any room!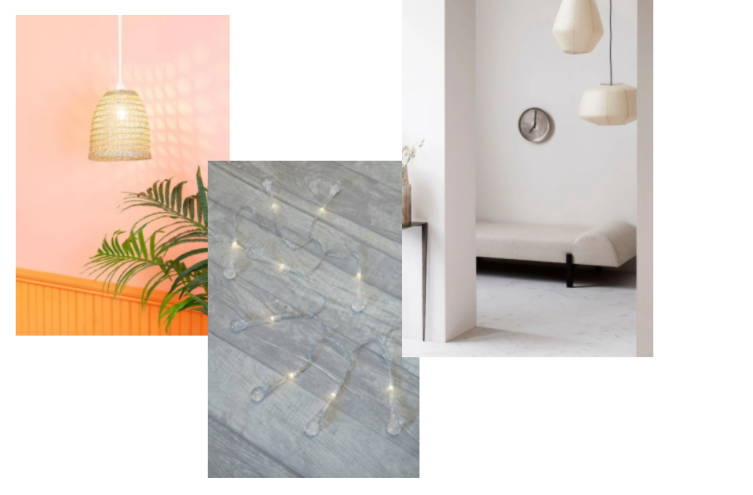 Set the tone in your home with lighting. I've always tended to avoid 'the big light' in any home, opting for cosy lamps and festive fairy lights like these ones as an alternative.
As winter rolls in and the nights get darker, soften you lighting by opting for a paper lampshade like this one. It's also a nice way to add some texture to a room. If you're into something a little more boho why not go for this rattan woven lampshade instead?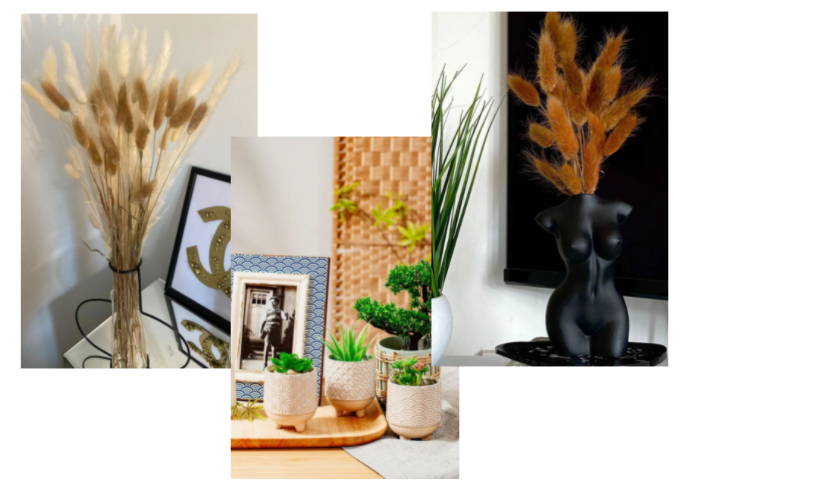 Bring the outdoors in (without having to freeze) by adding little natural touches to your space. Adding plants to your space encourages calm and boosts your mood as well as looking pretty. Pampas is everywhere atm and the best bit? No need to keep it alive! I love these brown bunny tails contrasting with a jet black vase to give a really expensive look to any coffee table. For a lighter look go for this pampas bouquet.
Prettify your plants with some super cute pots and add some texture to your shelves. These mini planters are super cute and would work well from winter to summer.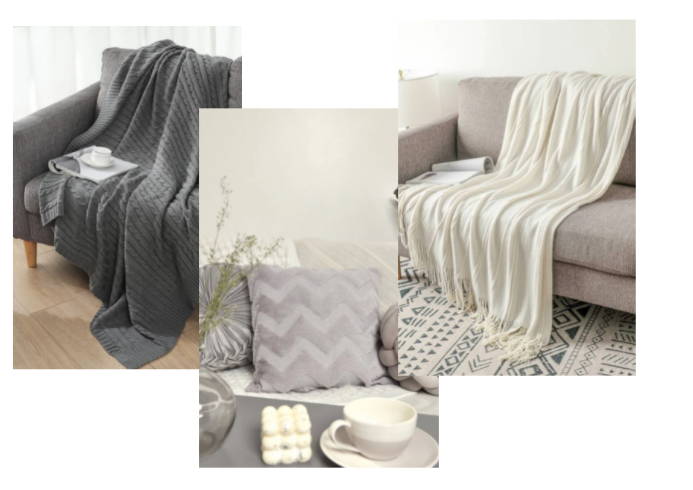 Staying in season is our fave so treat yourself to a whole new lounge with some gorgeous cosy bits. Simply update your homeware accessories to take your lounge from summer to fall. Some plush cushions are a must in the colder months and I love this dusty grey textured one.  
Settle down to a new episode of Squid Game with a chunky knit blanket or add some cosy scandi vibes with this tasseled blanket.
You can make the smallest changes but still get maximum impact!
Tis the season to refresh your space so make sure you're checking out our new in homeware as we drop styles on the daily!
Looking to match your outfits with your interiors? Check out our fave Autumn Outfits this year.