When it comes to making plans with your other half, there's so much to choose from you end up not choosing anything and just doing nothing instead, sat on your phones, scrolling through Instagram. Well thi is the perfect way to spend time together while also doing something fun, AND learning skills at the same time - cooking at home for each other. A home date. Something you don't have to get dressed up for (unless you want to), and something you can both afford to share with each other! Figure out what you both love food-wise and write it down. From that, you can start deciding what to cook together. If you're struggling with that or you just can't be bothered, here are some recipes you can both make together that are soooo yummy.
Creamy Chicken and Bacon Penne Pasta
Pasta is definitely my go-to with cooking my own food. There's so many different types, combinations and ingredients that you could literally put anything in it and it would be yummy! Chicken, when seasoned right, is always yum in pasta so why not try this recipe if you're both into creamy pasta sauces packed with flavour! It only takes 25 minutes to cook and the recipe is so easy to follow! Find it here.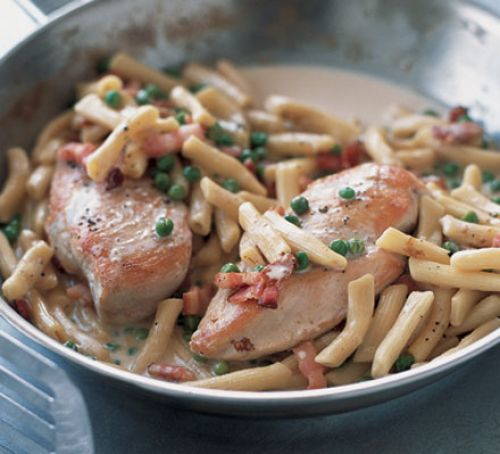 Maple Salmon
If you're being strict with your diet, this is a great option. It's sweet, delicious and easy to prepare. Just make sure you follow the recipe and depending on how thick your salmon is may vary the cooking times! The best thing about this is you can serve the salmon with anything - rice, steamed vegetables, lentils, potatoes - the world's your oyster! Find it here.

Risotto with Leeks, Shiitake Mushrooms and Truffles
Risotto is a really good hearty meal, and so filling! This is also a really good veggie option if meat isn't your thing and you absolutely love mushrooms - which not everyone does. The flavours will be unreal and it's a twist on a classic risotto. Find it here.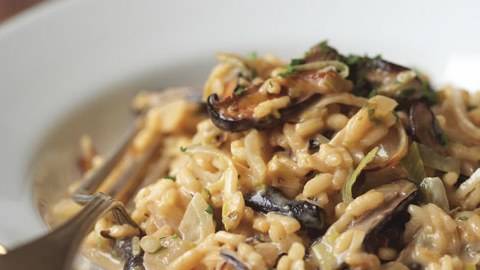 Make Your Own Pizza
A fun thing to do together would be to make your own pizza - this is one of my fave things to do as you can add whatever toppings you like and as much cheese as you want (a LOT). Then you've got a full on pizza party right there in your kitchen! Here's the recipe to make the dough and then after that you can freestyle the rest!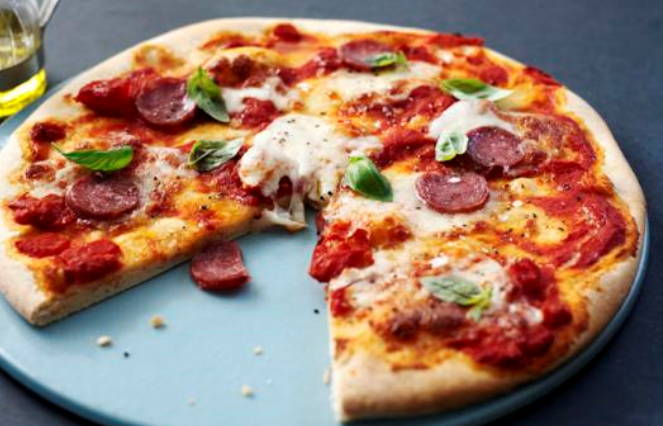 Pasta Primavera
This recipe is delish and you can pretty much freestyle it how you want. Depending on what veg you like, throw it all together in a delicious pasta and throw on a load of parmesan cheese - what could go wrong?! Give it a go! Find the recipe here.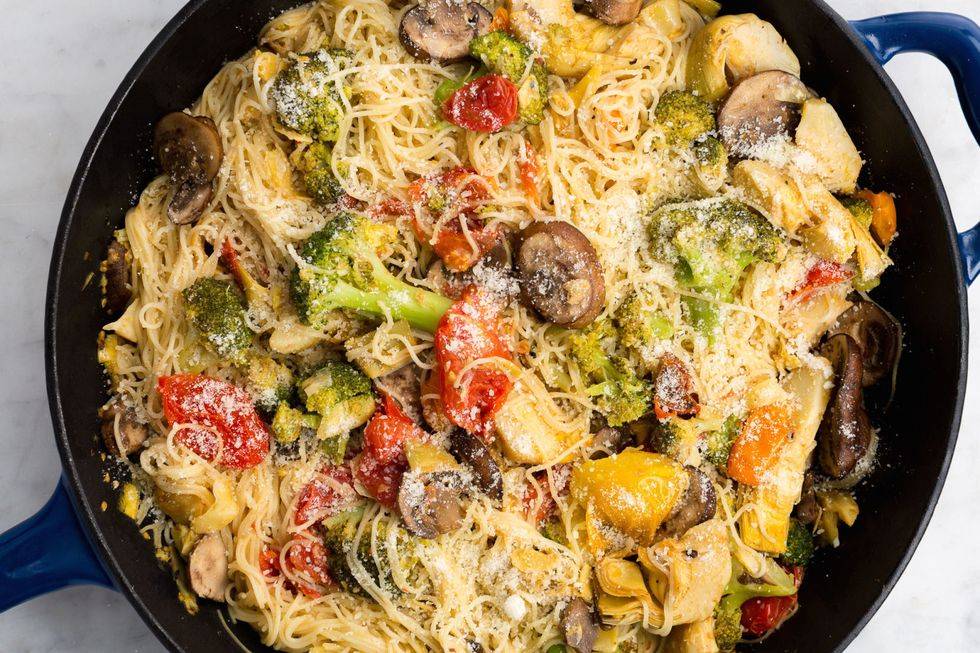 Cod & Chorizo Stew
Cod and chorizo go hand in hand so put them in a stew with a load of tomatoes, butter beans and lots of flavour and you're gonna be making your taste buds tingle. Find the recipe here.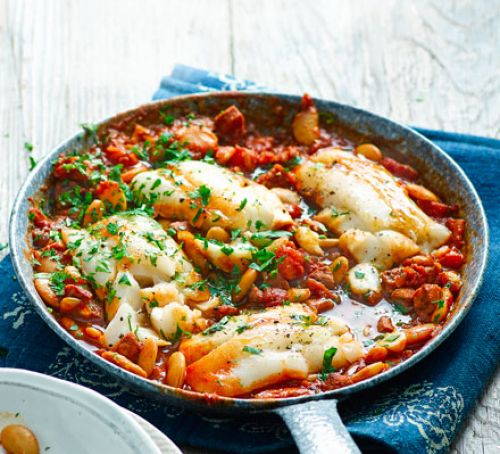 Veggie Shepherd's Pie with Sweet Potato Mash
You can't be from the UK and not like shepherd's pie, so obviously we had to throw this one in here too. Especially if you're veggie (and even if you're not!), I'd highly recommend. Find the recipe here.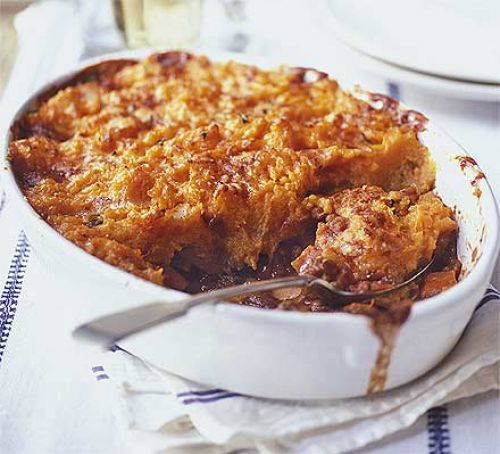 Make sure you try out some of these with your other half, see which one is your fave! 💖