Crystals can be used in a number of ways, they amplify what you wish to attract, whether that's positive vibes, self confidence or even a particular special person! It's just a case of picking the right one for you...
Girl Power
Spending this Valentines with your girls? Grab your best babes and have the ultimate GAL-intines day. This Girl Power Crystal Set will instil all the qualities you need in order to be the strong badass b*tch you are. Each individual stone has a purpose that will aid in everything you need to release your inner girl power.
CLEAR QUARTZ - the stone of power, protects against negativity and connecting you to your higher self. SMOKEY QUARTZ - brings emotional calmness, relieving stress and anxiety MOSS AGATE - attracts abundance in wealth and improves self-esteem. CHRYSOCOLLA - encourages self-awareness, inner balance and imparts confidence. BLUE CHALCEDONY - gives feelings of light-heartedness and optimism, speaks of spirit and trust. OPALITE - said to stabilise mood swings and helps to overcome tiredness.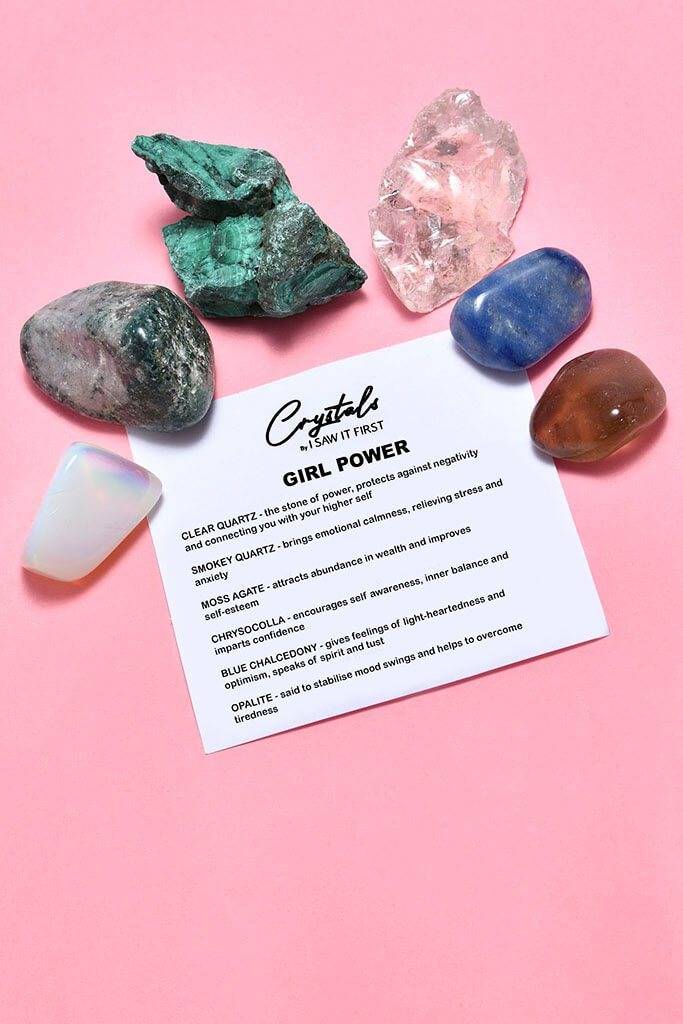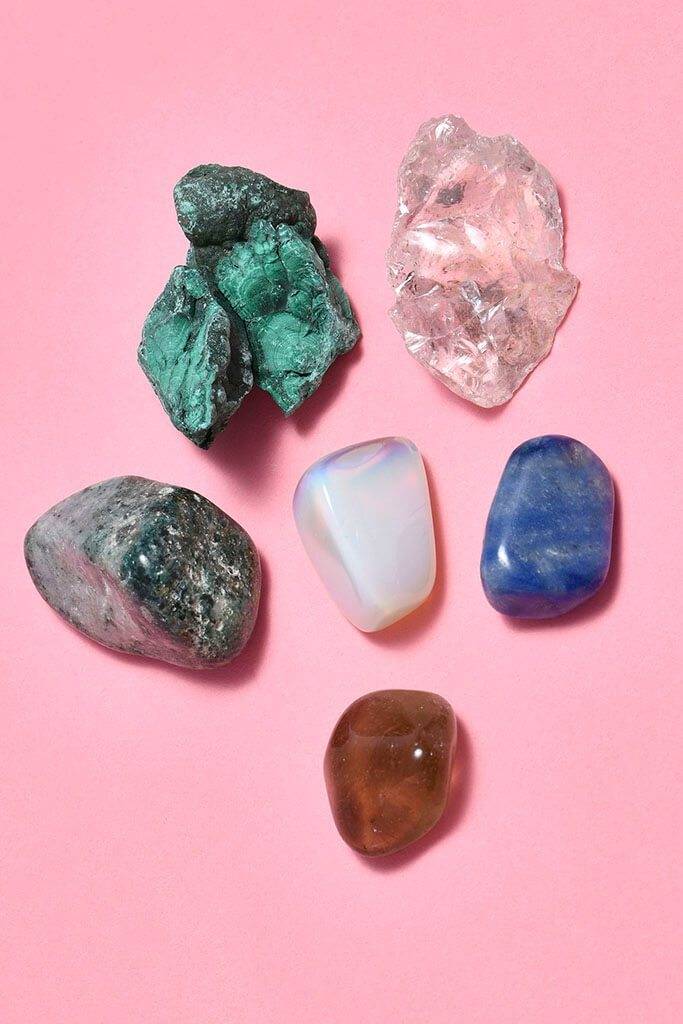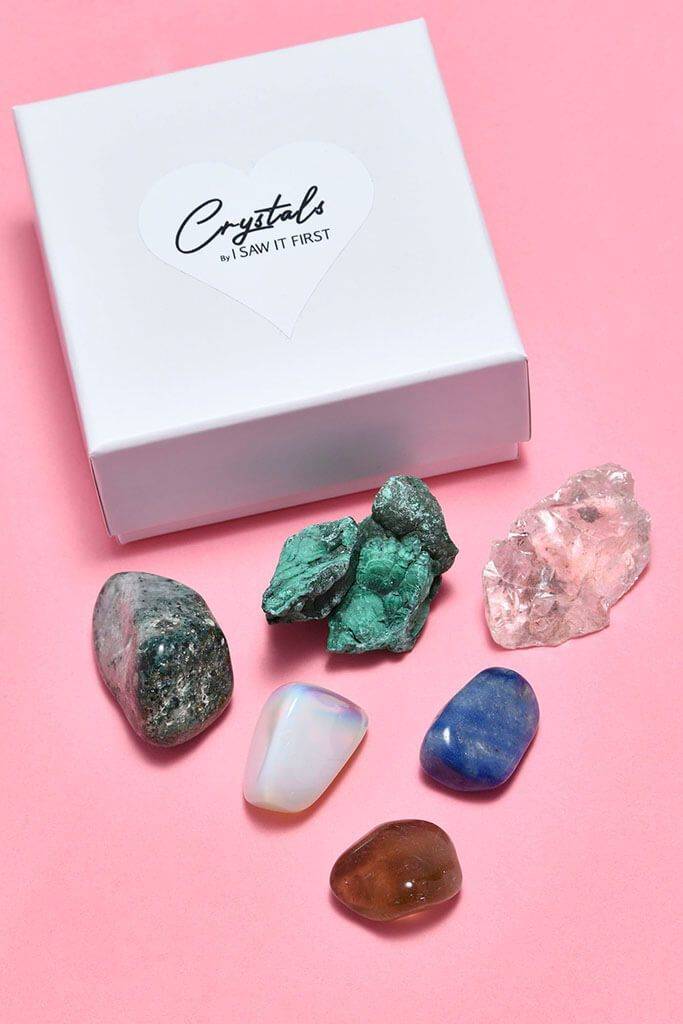 Boy Bye
We've all been hurt by a fuckboy in our lifetime, and sometimes, Valentines day can bring up those old negative feelings. The Boy Bye Crystal Set will get rid of any of those bad vibes associated with past relationships. Featuring Rhodoschrosite which has healing powers to help you truly get over that ex.
ROSE QUARTZ - purifies and opens the heart at all levels to promote love, self-love, friendship, deep inner healing and feelings of peace AVENTURINE - comforter and heart healer, emotional calm RHODOSCHROSITE - true joy to one's life, heals old wounds and makes it possible to love oneself unconditionally MILKY QUARTZ - helps to relieve stress CITRINE - enhances personal power, creativity, and intelligent decisiveness TOURMALINE - protection against negative energy, soothing and calming.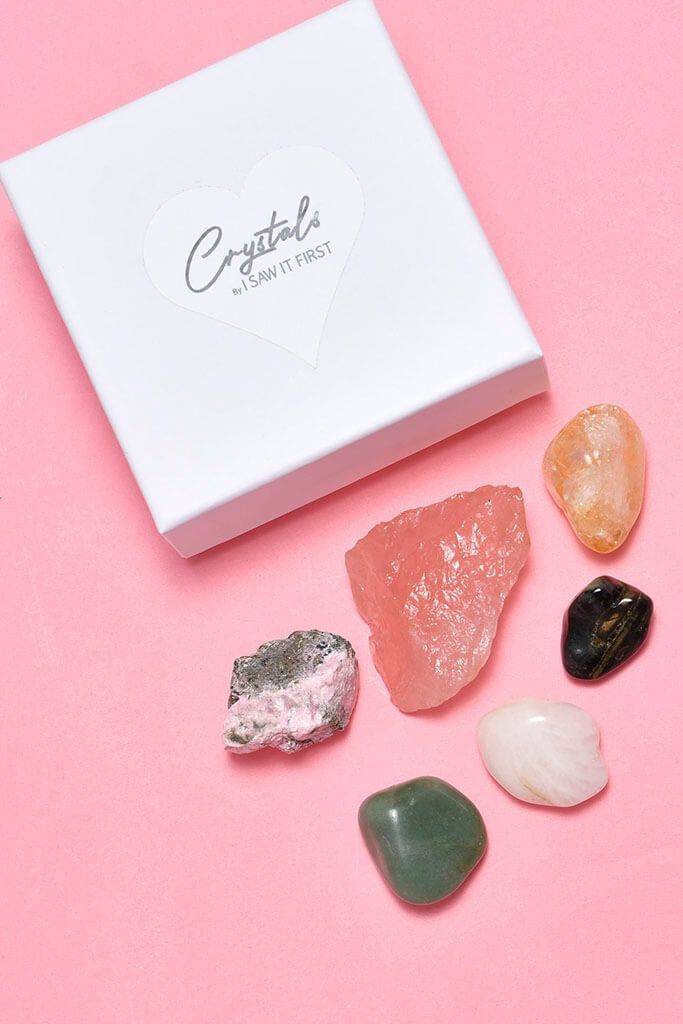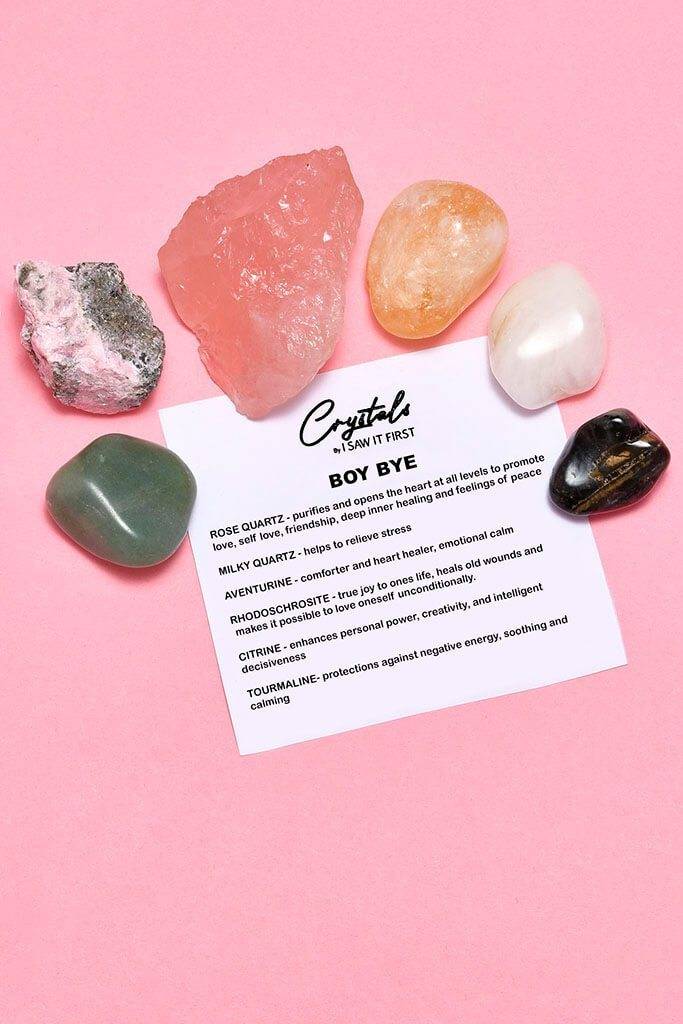 Love Potion
In the mood for love this year? Ignite that flame with our Love Potion Set- here to help you crack on with that person you have on your mind.
PINK AGATE -can dispel fear, and impart courage, energy and strength, traits which increase self-confidence. AMETHYST - spiritual protection and purification; cleansing one's energy field of negative influences and attachments. OPALITE - energises sexual life. ROSE QUARTZ - purifies and opens the heart at all levels to promote love, self-love, friendship,