Day 1: Christmas Cocktails

'Tis the season to get MERRY! We may not get to have as many Christmas parties this year (well none) but why not make Christmas dinner a little more special and make some fancy festive cocktails?
I've rounded up some of my fave festive cocktails for you to have a try at home! So get your shakers ready and delve into your weird booze stocks for a Christmas to remember.
Margaritas are my absolute FAVE but they're more of a summer drink really. I found this recipe a few years ago and will be making them for my sisters this year to add a little Mexican spice to the festivities.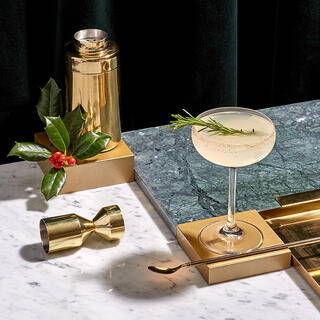 Ingredients:
30ml Cointreau (or other orange liqueur)
50ml white Tequila
20ml fresh lime juice
6 drops of aromatic bitters
Cinnamon and sugar for the rim
Rosemary for garnish
Directions:
Put all the booze into the shaker with some ice! Shake up and serve. Dangerously easy!
This is a good one for all the Dads/Grandads/Whisky lovers out there. This little baby really packs a punch so be careful of having too many and getting too merry!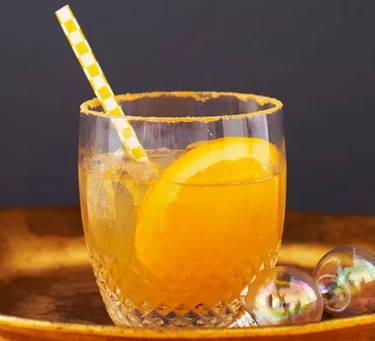 Ingredients:
Crushed ice
50ml bourbon
1 tbsp fresh lemon juice
1 tbsp fresh orange juice
½ tbsp sugar syrup
Slices of oranges
Directions:
Fill your glass with crushed ice. Put the bourbon, lemon juice, orange juice and sugar syrup into a shaker. Shake and strain into each glass and then garnish with orange slices!
This is one for the boujee gals! This twist on a classic french cocktail is made with champagne but don't worry you can use any bubbles you want.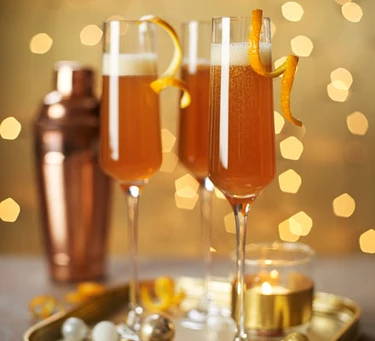 Ingredients:
To make the sugar syrup:
60g golden caster sugar
1 tbsp allspice
For the cocktail:
40ml rum
20ml lime juice
120ml Champagne/Prosecco/Cava
Directions:
To make the sugar syrup simply warm the sugar in a pan with about 30ml of water and the allspice. Wait until all the sugar has dissolved and you're good to go!
Pour the syrup, rum and lime juice into a shaker and shake! Strain into a glass and top with bubbles!  
Not sure there's anything that needs to be said really. Perfect as an after dinner pud or a pre dinner aperitif. They're just delicious.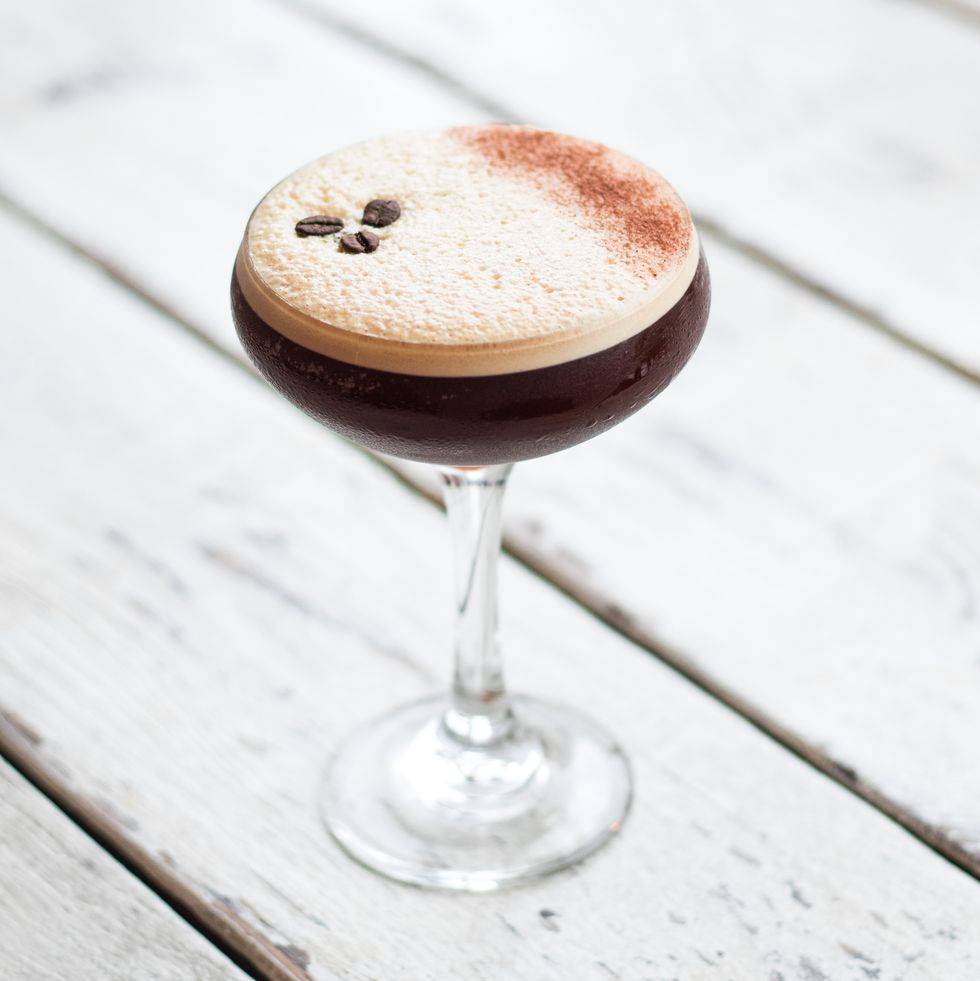 Ingredients:
50ml Baileys Irish Cream
50ml Vodka
50ml cold espresso
Directions:
Shake all the ingredients in a shaker and pour into a martini glass! If you're feeling fancy add beans to garnish!
The only mocktail that made it to my list (sorry non drinkers)! Warm yourself up with this hot and cinnamony punch. Perfect for the kids, non-drinkers and those harbouring a serious hangover!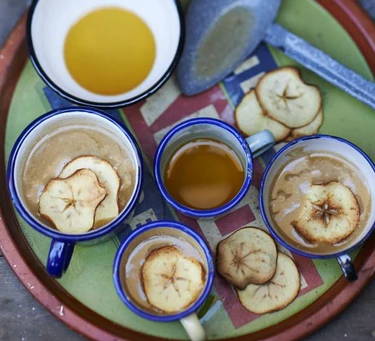 Ingredients:

serves 8
1 ½ tsp ground cinnamon
Pinch of ground cloves
½ whole grated nutmeg
2l apple juice
2 tsp vanilla extract
6 scoops of vanilla ice cream
Directions:
Put the cinnamon, cloves, nutmeg, apple juice and vanilla extract in a large saucepan. Allow to simmer.
When the apple juice has warmed through, add the vanilla ice cream and whisk vigorously with a balloon whisk until melted and combined with the juice! It'll go all frothy! You can add a splash of rum for those who can't say no to the booze!
---
---