Day 7: Five Festive Hot Chocolates

What better way to get you in the Christmas spirit than snuggling up to watch Home Alone or The Holiday with a delish hot chocolate. Looking to up your hot choc game? Look no further. We've rounded up some of our fave recipes for you to try out this festive season. Starbucks who?
Add these cute little guys to your standard hot chocolate for a little touch of Christmas magic! All you need is some marshmallows, some melted chocolate, a little sweet for the nose and some form of arms and legs and you're good to go!
Check out the recipe right here!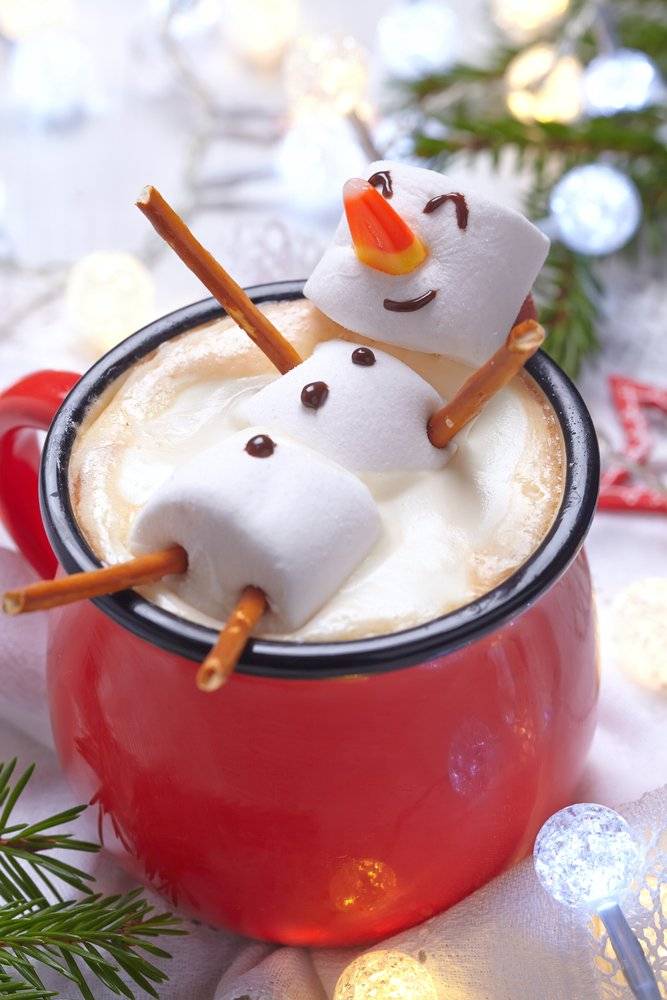 If you love a Terry's chocolate orange you are gunna LOVE this. All you need is whole milk, dark chocolate, orange peel, cinnamon, sugar, cocoa powder and fresh orange juice.
Heat the milk with the orange peels, take off the heat and allow to really soak up that orange flavour! Remove the orange peels and add the chocolate, cinnamon powder, sugar and cocoa. Whisk well and get it back on the heat. Once the chocolate has melted add the OJ and you're ready to serve!
Find the full recipe here!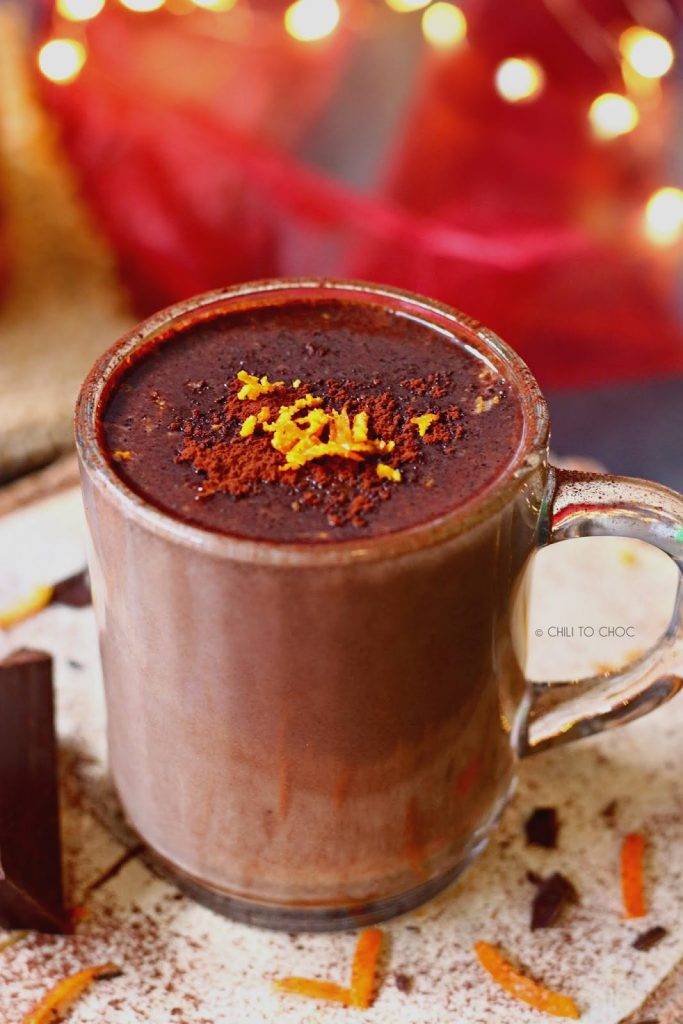 3. HAVE A VERY VEGAN CHRISTMAS
Calling all vegans this one's for you! Super simple and so yum you're not missing out at all. Use whatever milk alternative is your fave - I prefer oat milk so have used that here.
All you need is oat milk, cocoa powder, chai spice, vanilla extract and maple syrup.
Pour your wet ingredients into a pan then add your dry ingredients. Bring to boil and whisk until all dissolved. Pour into mugs and add vegan marshmallows to finish.
Here's the full recipe!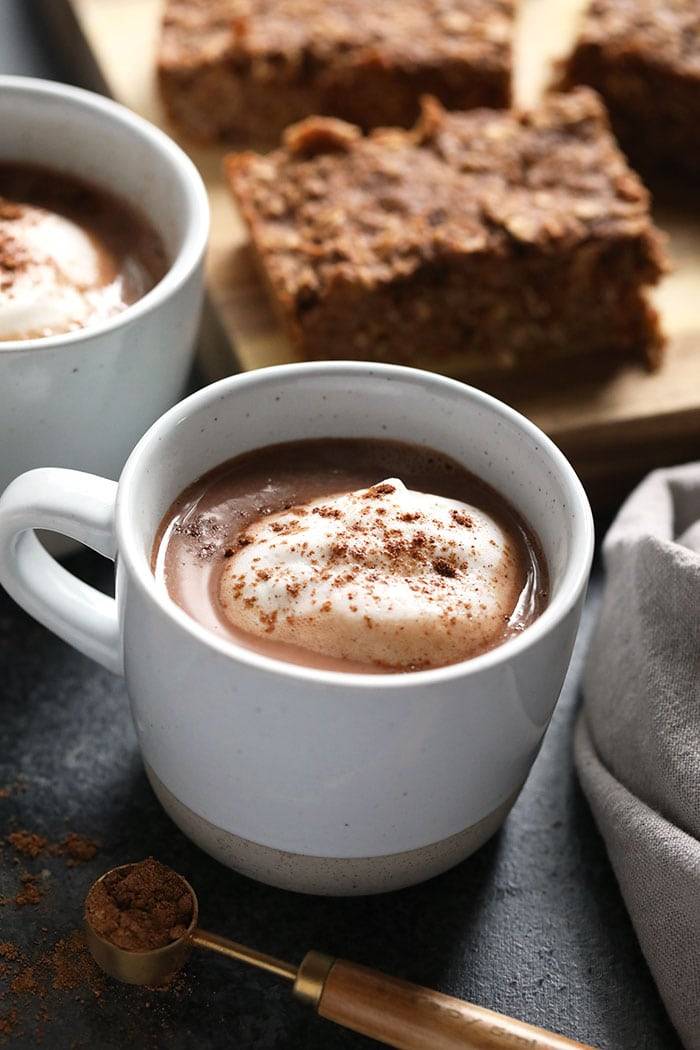 These ones are super cute and extra af! They're actually quite simply to make and would be perfect stocking fillers too.
You'll need a mold, white chocolate chips, hot chocolate powder, mini marshmallows for filling and sprinkles for eyes!
Melt your chocolate chips in the microwave for about 30 seconds. Stir and return to the microwave until all the chocolate has melted. Add to the molds and whack in the fridge for at least 30 minutes. Once set add your filling and seal up. Add your decoration and they're done! For more info on this recipe click here.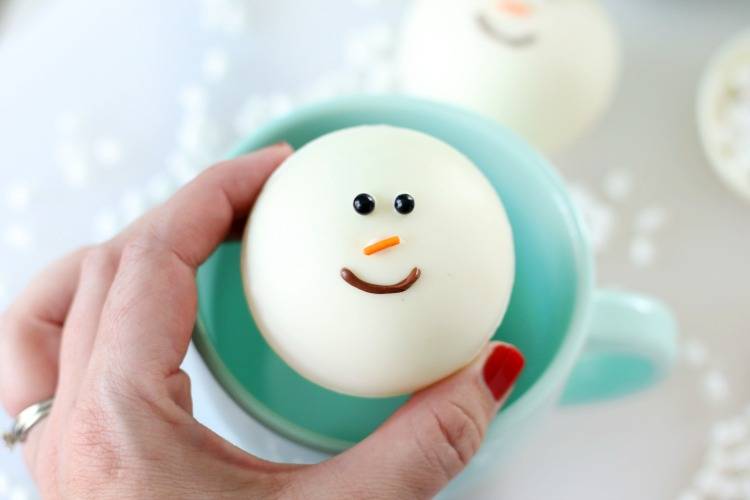 This super creamy, boozy blend hot chocolate is perfect for those who love to indulge over the festive season! Simply leave out the booze if you're cutting down!
You'll need some double cream, icing sugar, peppermint extract (if you want), whole milk, dark chocolate, creme de menthe and sprinkles to finish it off!
Check out the full recipe right here!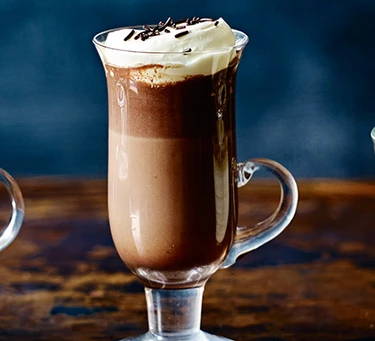 ---
---