Day 9: 10 Things to Get You in the Christmas Spirit

Not in the Christmas spirit yet? Struggling to keep your inner Scrooge at bay? Try these 10 things and if you're not feeling merry after these then chances are it ain't gunna happen!
Ok let's start with an obvious one. Nothing is gunna get you feeling festive quite like a Christmas film. Whether you're a purist and stick to the likes of White Christmas or It's a Wonderful Life, or feeling merry is all about belly-laughing with Will Ferrell in Elf or you can't feel festive without help from Hugh Grant in Love Actually or the gorj Jude Law in The Holiday (yeh we'd be looking at him like that too Cam!), a festive film is sure to get you in the mood. So snuggle up, get the snacks at the ready and have a marathon!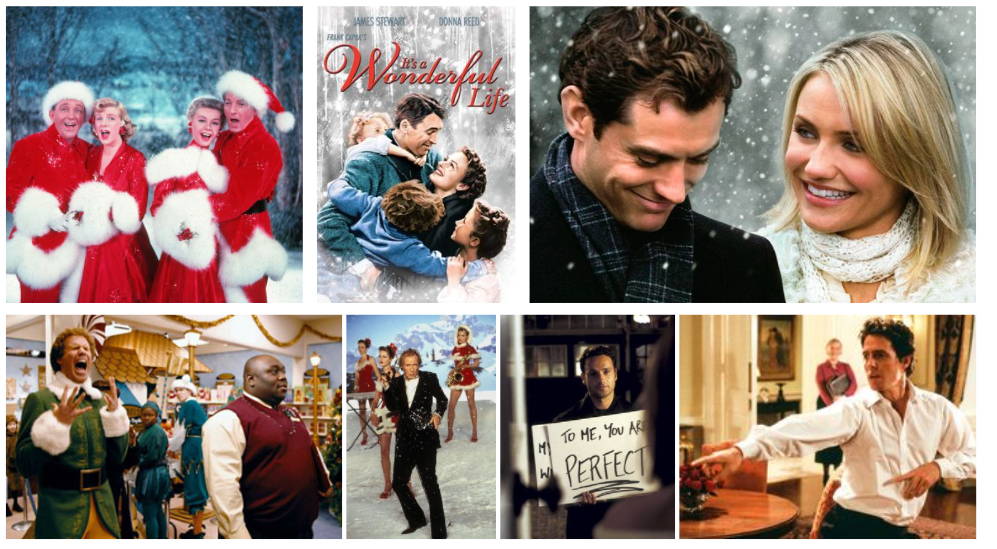 2020 has meant a lot of walks but don't let the cold scare you off! There's no better feeling than wrapping up head to toe (check out our gorj range of coats) and having a wintery walk with friends (tier dependent of course)! Grab yourself a hot chocolate or a mulled wine to really up your festive cheer. Need some outfit inspo? Here are our top 3 coats perfect for a chilly walk...
Deck the halls, hang up some fairy lights and get your tree popping. If hanging up lights and tinsel doesn't work...there's no helping you. Obviously pour yourself a little wine to help the creativity and whack some Christmas songs on.
You don't need to be Mary or Nigella, it's the thought that counts. Keep things simple with some Christmas cookies or go traditional with a gingerbread house or mince pies. Looking for inspo? Here are our fave recipes from BBC Good Food...
This might be the year to finally commit to writing Christmas cards. 2020 has seen us separated from our loved ones so what better way to spread the love than sending out cards to those you love?!
Check out our range on site!
If you're super organised and have already done all your Christmas shopping then get festive and channel your inner elf. Pour yourself a glass of wine, get some Mariah on loud and get wrapping! Feeling creative? Why not make your own gift labels? Need some inspo? Get yourself on Pinterest!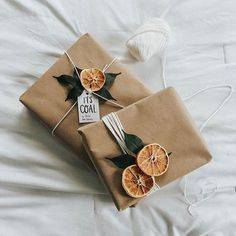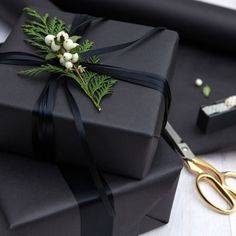 If you're someone who LOVES a carol concert to get you in the mood then don't panic. Thanks to COVID restrictions it's unlikely that traditional ceremonies will be happening this year but don't worry, like everything else, carolling has gone virtual. Get yourself all merry and bright and do your bit for charity with these concerts.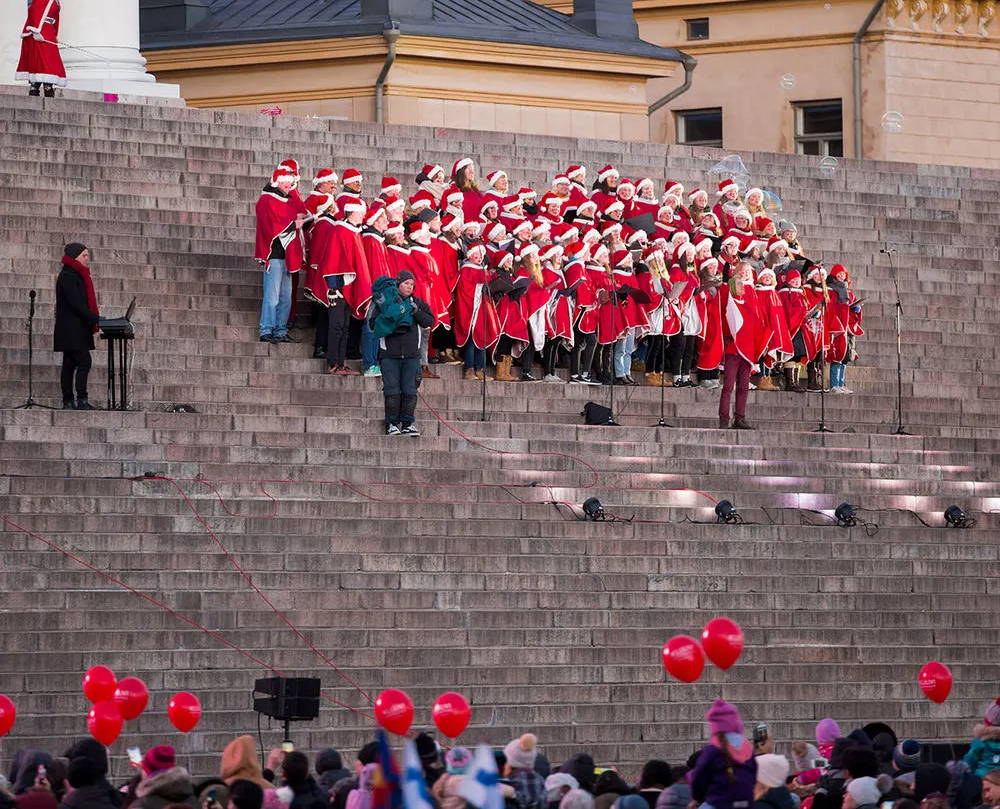 It's been tricky to make any plans for days out this year but there are a few things you can do to get you in the holiday spirit. For one, shops are open!!! Get yourself into town and finish off your Christmas shopping. If you're based up north get yourself to Lightopia at Heaton Park to gaze at the ultimate Christmas lights or if you're a Londoner head to Hampton Court to go ice-skating!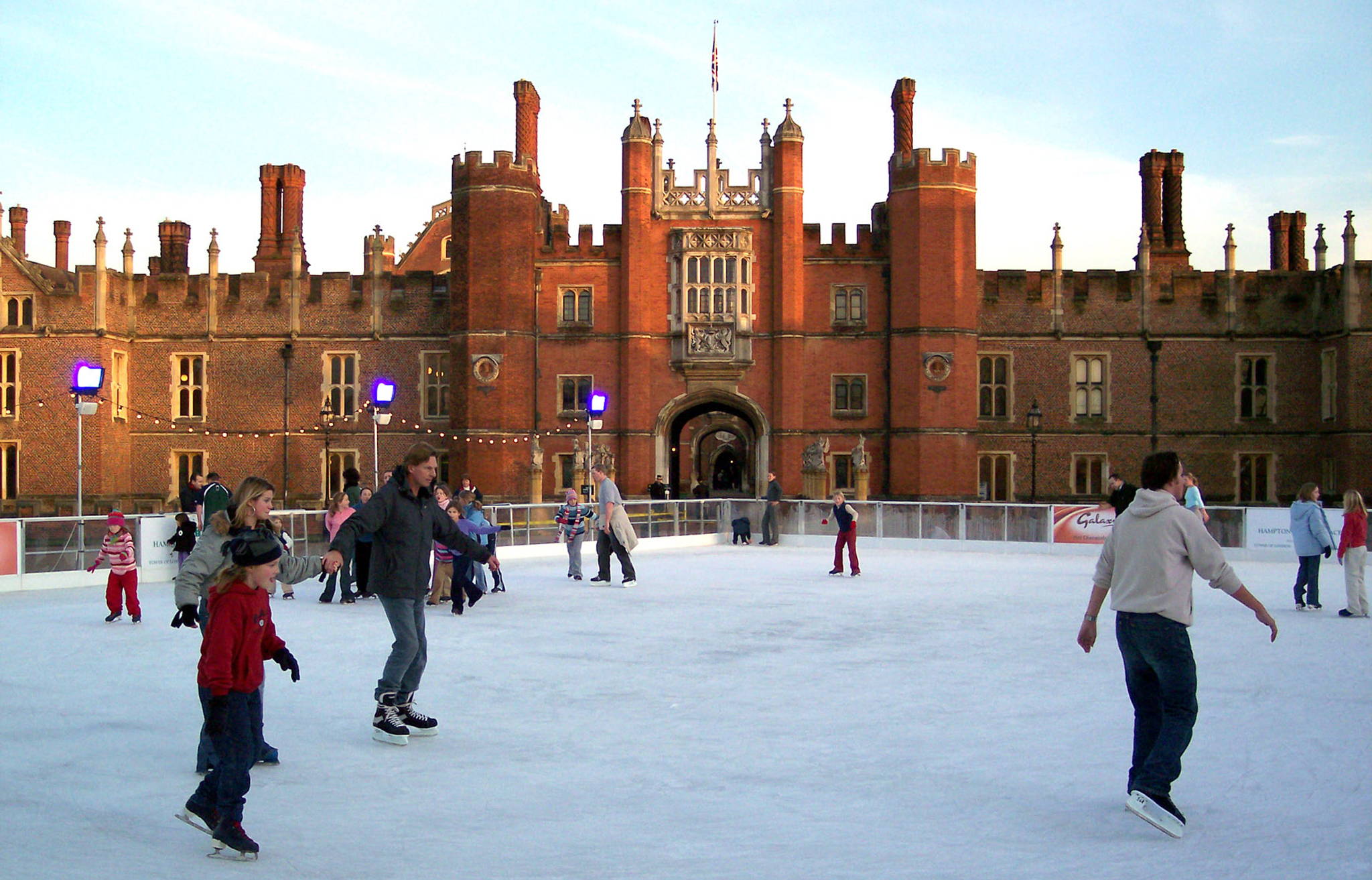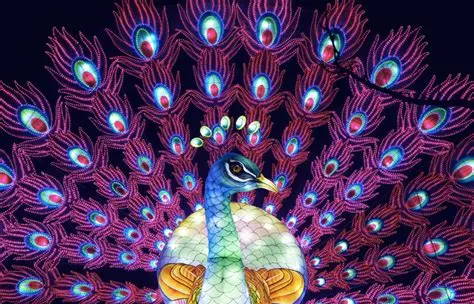 Ok so it's not ideal but it's better than nothing! Theme it - we're talking creative festive headgear, dress as your fave 2020 celeb/news story or go for classic ugliest Christmas jumper vibes!
All make yourself the exact same Christmas cocktail and get MERRY AF! Check out this BUSTLE article for some more inspo...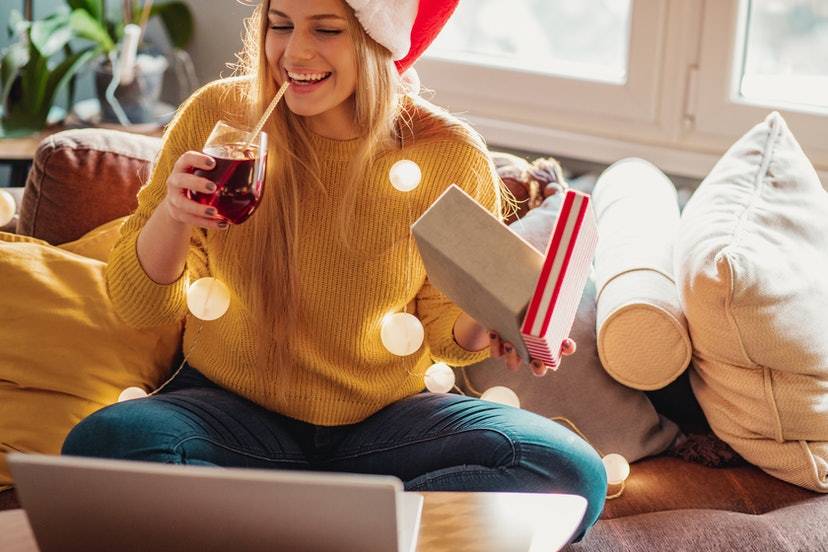 Nothing says Christmas like a slap up dinner. Before we're all allowed home for Christmas have one last hoorah with your housemates or (tier dependent of course) have friends round for a festive lunch. Not up for cooking? Head out for dinner. This year may not be like your other Christmases but make the best of it however you can!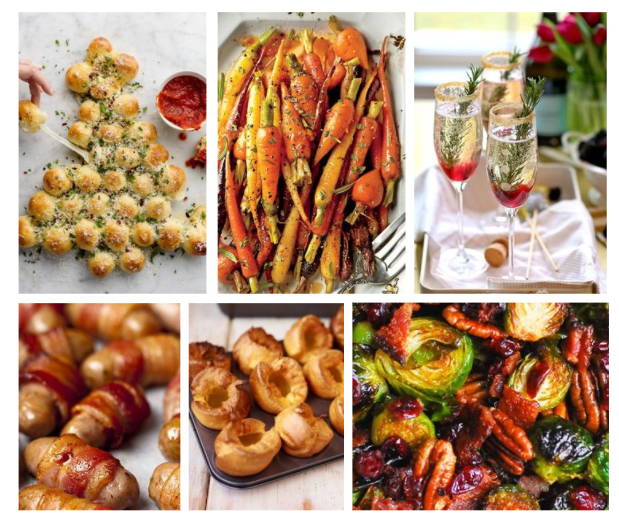 We hope these will have you feeling festive af in no time! Still need to do some final Christmas shopping? Check out our Christmas shop right here!
---
---