Who are we kidding, we're missing bottomless brunch a lot. Dressing up, eating some yummy food and having some midday fun (what could be better?!) Now we're spending more time in the house, it's time we got creative. We're looking at our favourite brunch recipes you can make right in your home - that way you get to decide if you're going to dress up or down, and whether you're going to add a little bit of prosecco to the mix too!
Pancakes are a brunch STAPLE! With so many different combos and toppings, there are basically no rules and you can't really go wrong. Whether you're a classic fluffy pancake gal or you love adding extra bits in, there's thousands of recipes online for you to choose from to create your perfect pancake setting!
For brunch at home, I'm looking to indulge and be extra. That's why I'd personally go for some blueberry and almond pancakes, or lemon ricotta pancakes. If you've got a sweet tooth, chocolate pancakes are definitely a good option. For a classic American fluffy pancake recipe, click here and you can add whatever your fave ingredients are on top!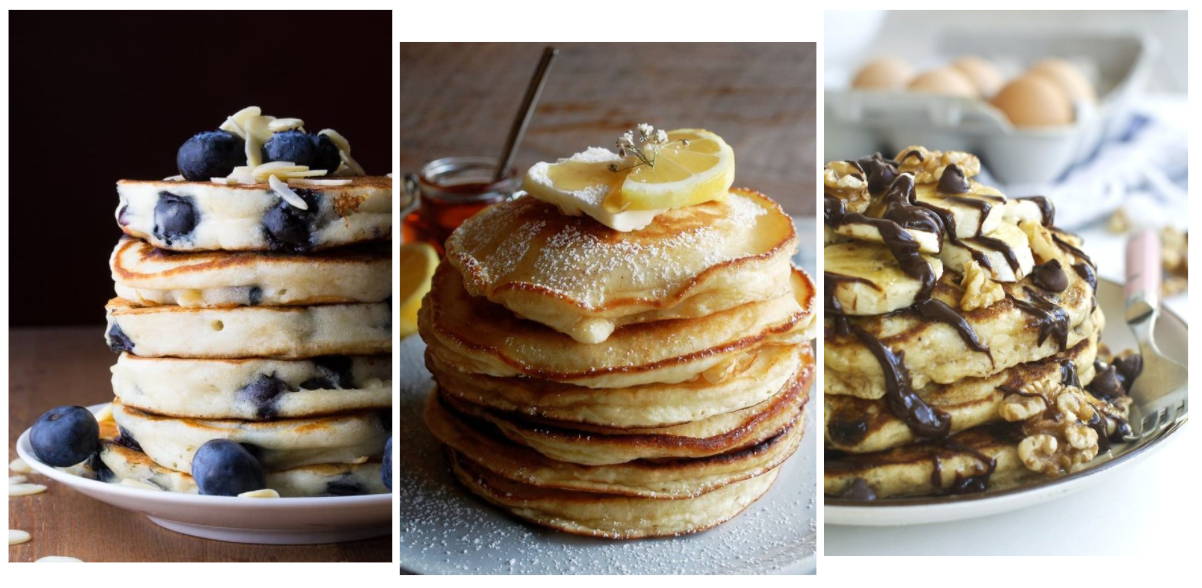 Fruit in any form is a necessity for brunch, even if that means just adding some orange juice in your prosecco! Get your in your 5-a-day while enjoying yourself with these unreal fruit salads. Go for a colour theme or just all out multicoloured! If you're feeling that little bit extra, cut some fancy shapes into your fruit and get some serious brunch content for the 'gram!
What would brunch be if there were no eggs and avocado involved?! This is the perfect time to put your aesthetic skills to the test. If you're lacking inspiration, check out these elevated egg on toast recipes you can recreate for your next weekend Instagram story.
This smoked salmon and avocado breakfast toast looks unreal, served with a pot of beans and topped with some micro greens. If salmon isn't your thing, try poached egg on toast accompanied with some tomatoes. Something completely different and new, why not go for eggs benedict with bacon and avodaise sauce?!
Whatever you choose, it's guaranteed to be delicious!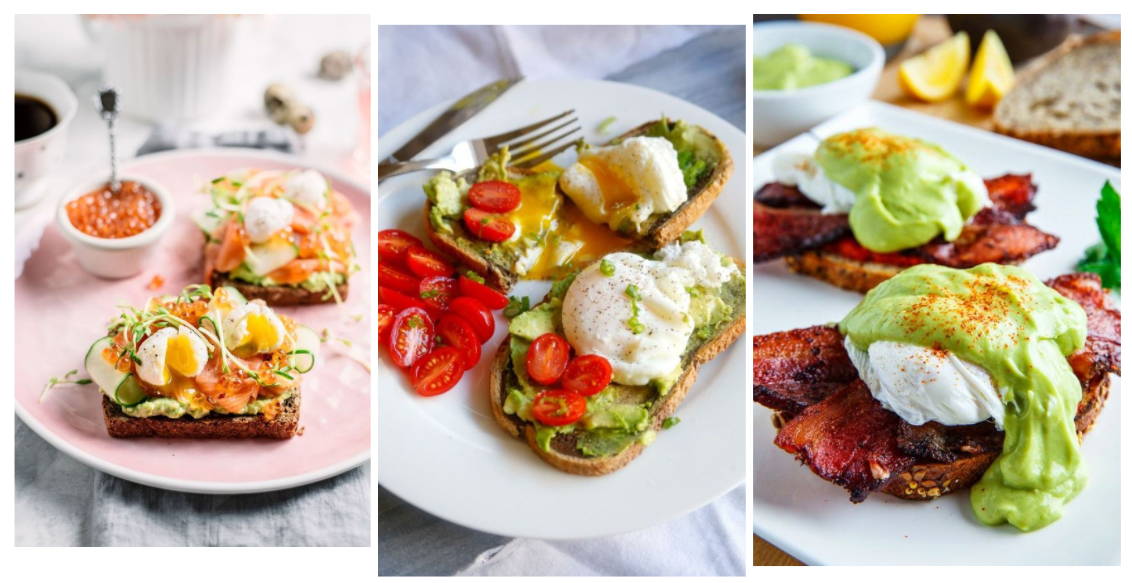 Granola can be super healthy so if you're looking for a lighter brunch option, go for this. There's plenty of recipes online for making it by scratch at home, but i've narrowed it down to 3 of my favourite ones that sound seriously yummy.
Coconut, honey and almond granola clusters sound so delicious! Or if you're more of a vanilla gal, this vanilla and almond granola looks perfect. If you're looking for more of a twist, why not try this cinnamon toast crunch granola - definitely something different and worth a try. Not to mention it's vegan and gluten free!
Add yoghurt and some fruit for some finishing touches and your brunch is complete!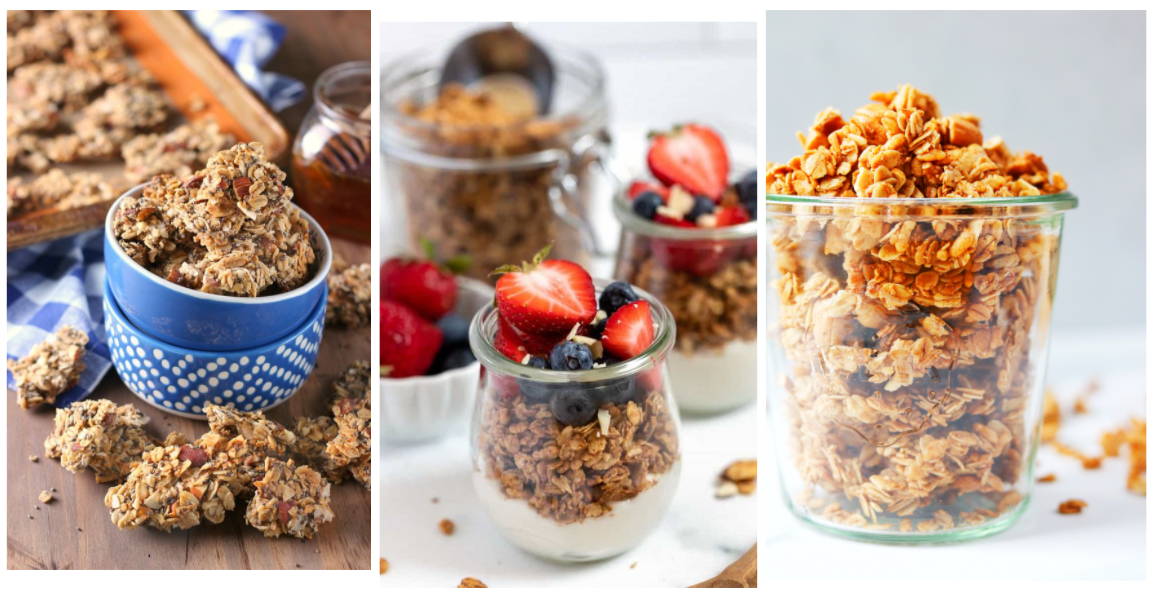 A brunch buffet can be the perfect solution if you're living with multiple people and you're wanting to have a stress-free brunch. Buy an assortment of different smaller things and lay out however you want. I've attached some inspo pics to get you in the buffet mood!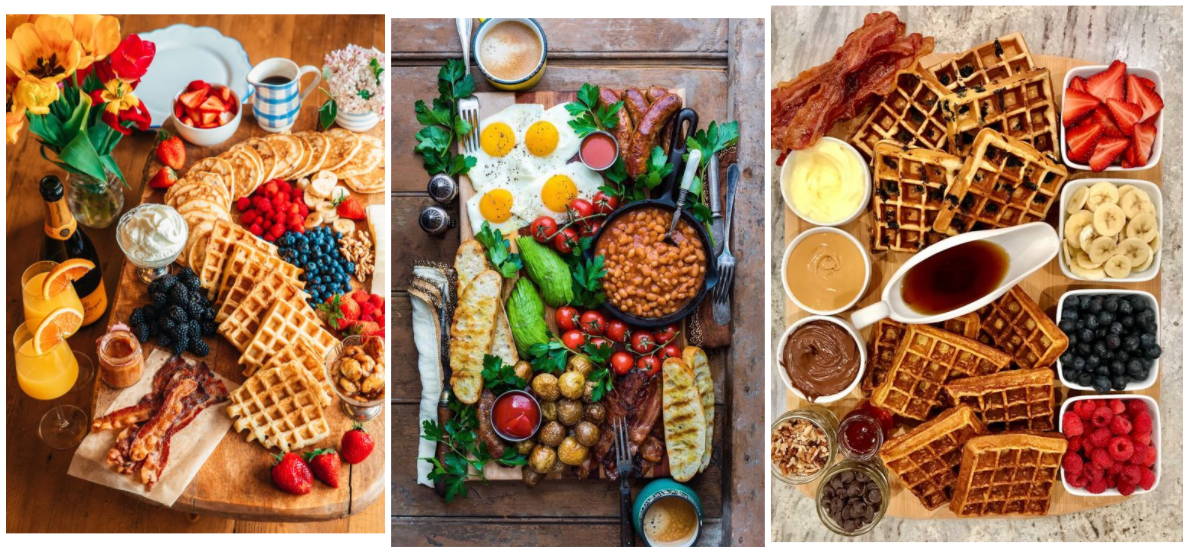 Now you can recreate your perfect bottomless brunch from the comfort of your own home whilst wearing your fave lounge 'fits!
---
---