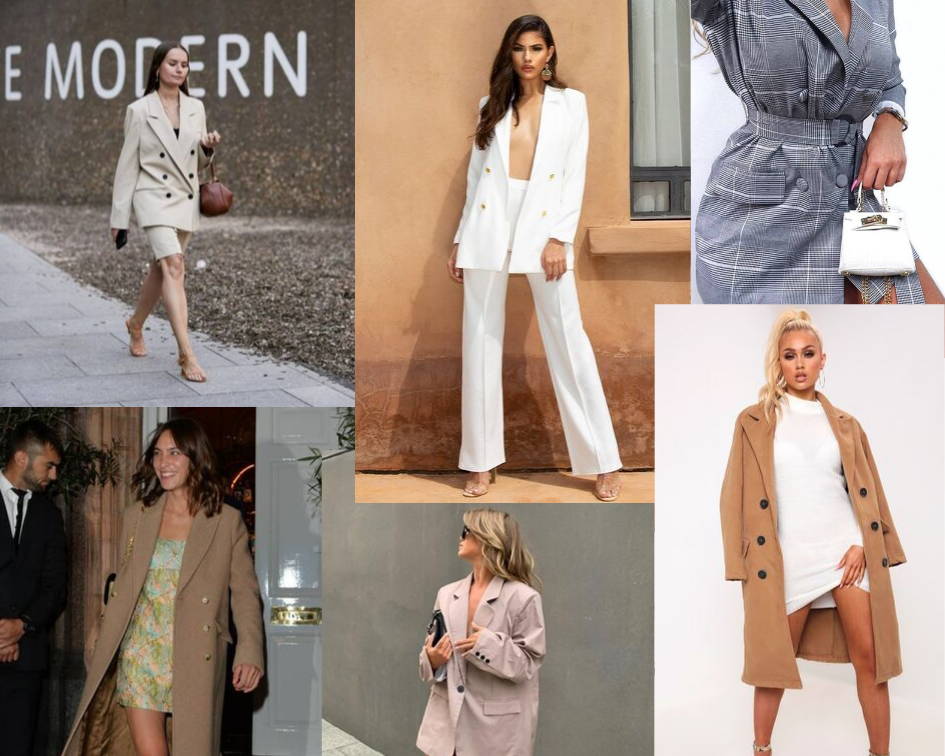 This falls biggest trend is inevitably going to be power dressing and we can't wait to get our boss babe on. Take a leaf out of Alexa Chung's book and go for a chic camel coat, or go all out with the trend and throw on an over-sized blazer paired with cycling shorts for the ultimate power look. Use this trend to inspire your attitude too - don't just dress like a boss, be a boss.
Shop the White blazer here.
Shop the Camel coat here
Shop the checked blazer dress here.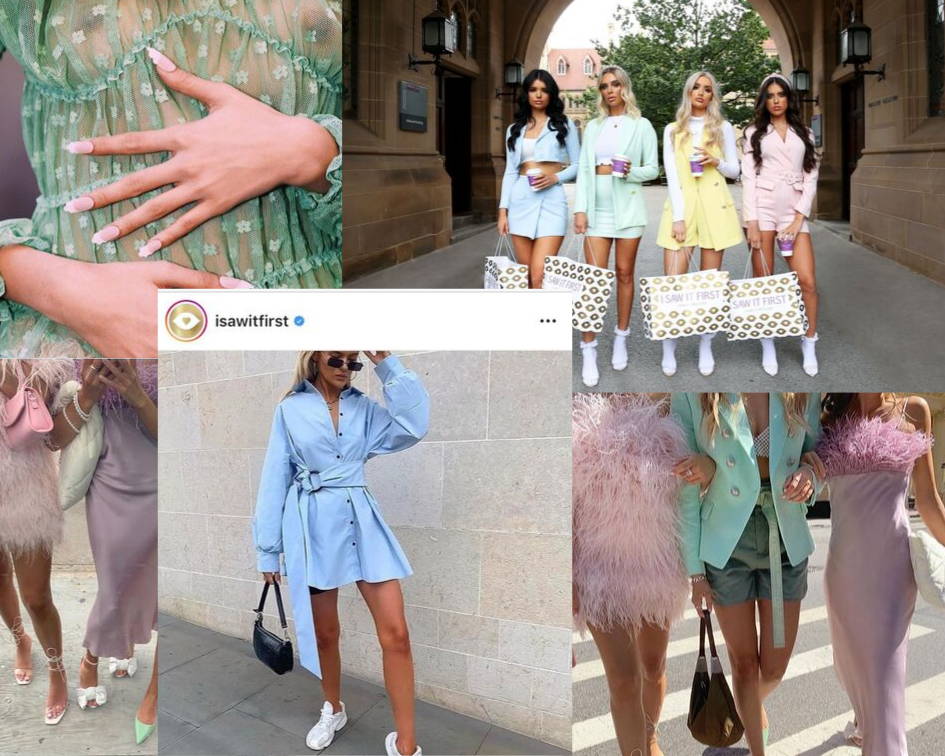 Winter, spring, summer or fall we are pastel lovers. From satin slips for fall to baby blue knitwear in winter we are living for this versatile trend, so it's no wonder we got so excited when we were seeing so many pretty pastel pieces on the streets of fashion week. From NYC to London this trend is here to stay, here are some of our favourite pieces.
Shop the pastel trend here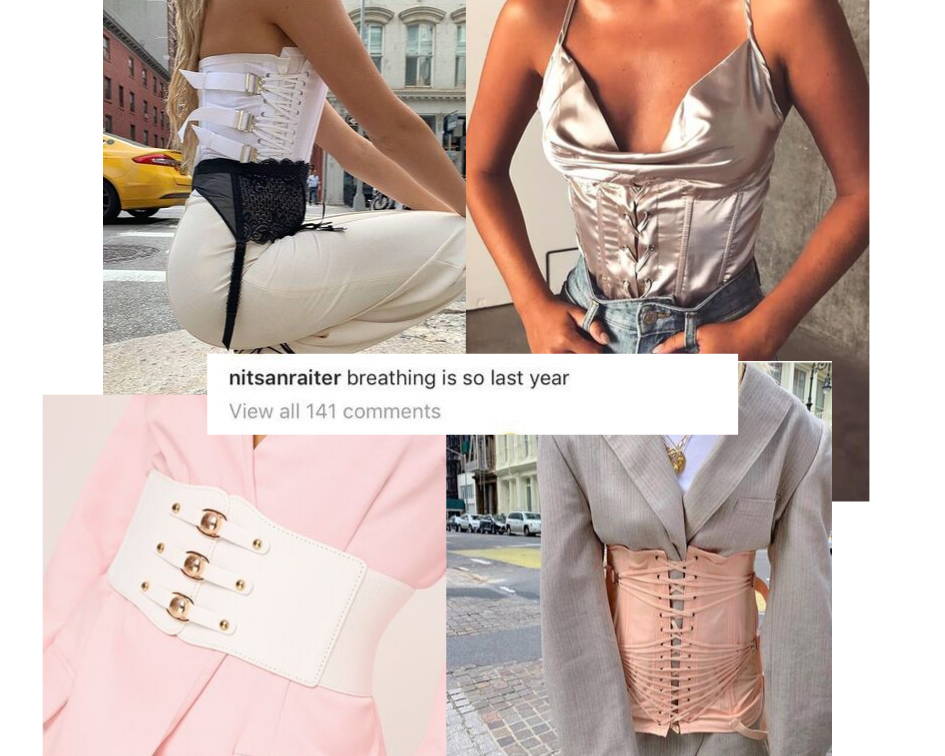 Lace up for fall because this winter it's all about that waist. A major street style trend, we are seeing corsets everywhere, from slinky lingerie as outerwear looks to layering over a tailored suit there are just too many ways to wear this trend. We are especially loving the corset belts because unlike the full she - bang you can actually breathe in them.
Shop the corset belt here.
Shop the satin corset top here.
Socks and sandals, but make it glam.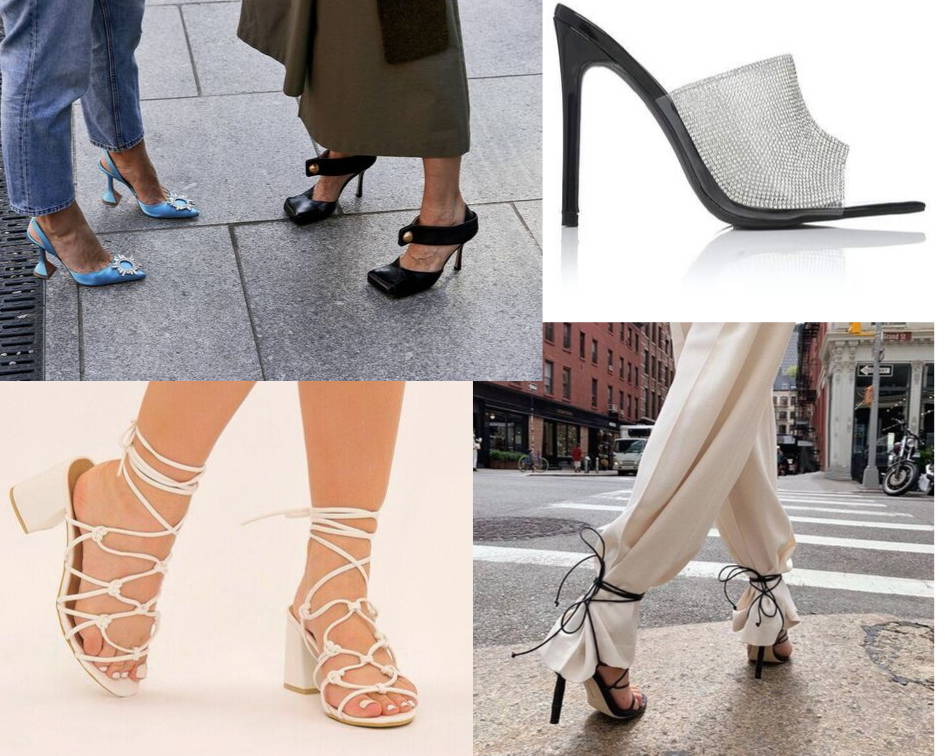 Cute heels are a staple for fall, we are definitely making the most of delicate sandals before it goes too chilly for us to even layer them with socks. The best way to style these tie up heels this season is over mom jeans, giving the illusion of elasticated hems. This hybrid of denim, loungewear and dressiness is all we can think about this fall.
Shop the diamante mules here.
Shop the white block sandals here.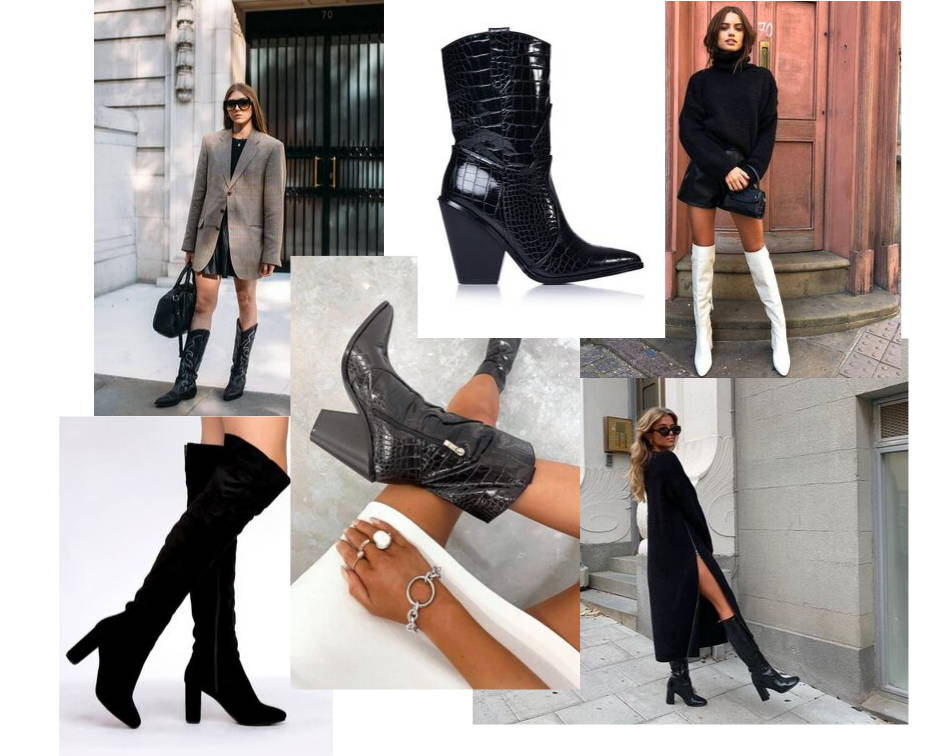 If the upgraded socks and sandals trend isn't for you then complete your autumn look with a pair of high rise boots. We are loving the ways we've seen them styled at fashion week, from paired with pleather to wrapped up warm with a duster cardigan. They're definitely a winter essential. We've even got a pair with mid western flair to spice up your fall wardrobe.
Shop our boots here.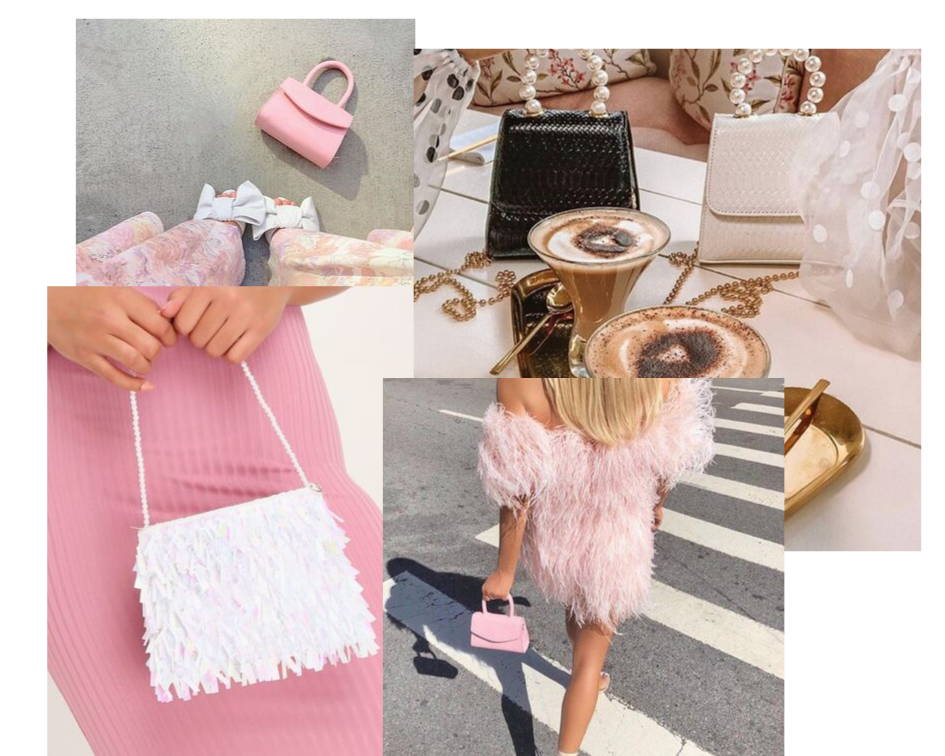 Minimalism is in this fall, at least it is when we're packing our handbags anyway. We are so happy to see the micro bag trend is still going strong for winter, if not purely because it means the days of over cluttered handbags are over. The pastel minis go with nearly every outfit, and if not then stick to the woven or crocodile textured monochrome bags for a sophisticated accessory.
Shop the sequin bag here.
Shop the croc micro bags here.