We have made your life so much easier and gone and rounded up our favourite blogger Parklife pics from this year! If you didn't get to go, don't worry because we're bringing you the hottest looks straight to your eyes, fresh from the fields of Heaton Park where George Ezra, Khalid and Migos took centre stage this weekend along with many more.
If you were lucky enough to have gone and danced in the rain to so many talented A-listers, you will love this lil outfit roundup of our fav icons styling I SAW IT FIRST. Shop our exclusive Festival category for some on trend festive finds! Find your style and shop some fun neon pieces or some mesh detail fits. We have lots of fringed fun for you to try or why not shop some classic co-ords? I'm sure whatever the weather you'll be pleased to find some gorgeous bits.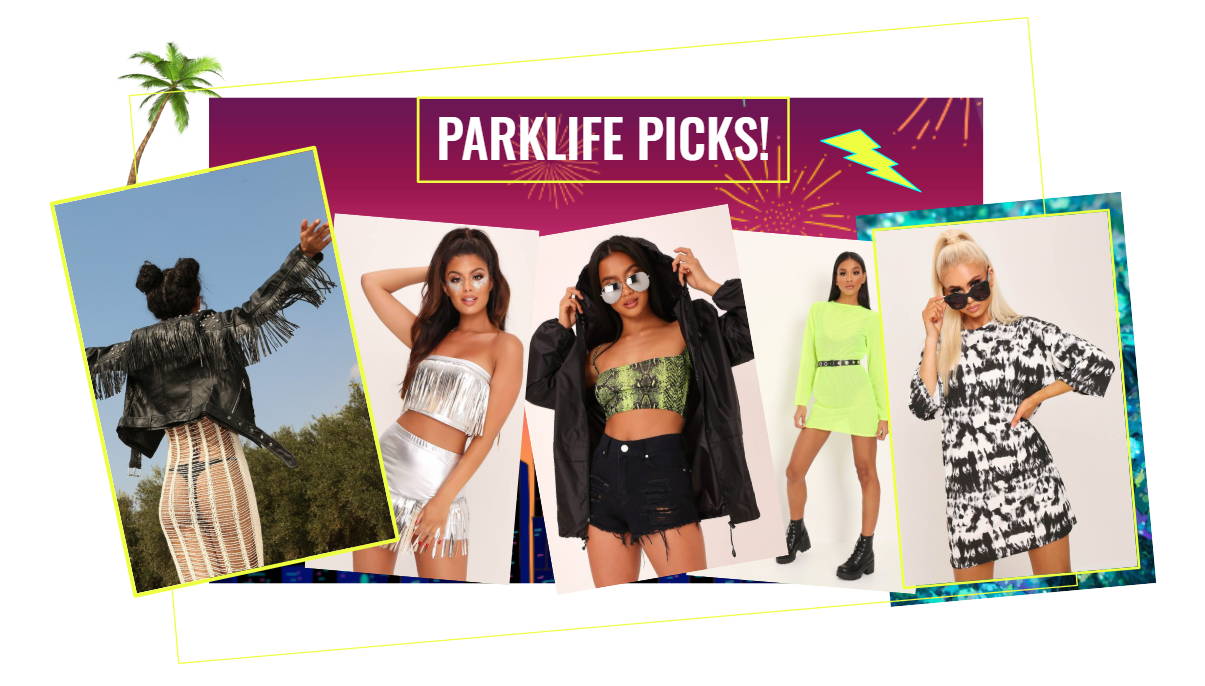 Check out our #ISAWICON girls styling festival outfits like real queens! If you've got another festival on the horizon, you can get the full festival look right here, and remember to tag us for a chance to be featured on our social channels @isawitfirst. If you haven't booked any tickets yet, keep a watch out! There are still so many more festivals lined up this summer: Glastonbury, Lovebox, Boomtown, and Creamfields.