2020 has kicked off with a bang as the first Golden Globes award show of the decade has taken place, and it certainly did not disappoint. The award ceremony, which was held at the luxurious Beverly Hilton, was attended by all of the film industry's biggest faces. Everyone came out dressed to impress in incredible statement gowns and suits, so many that it was hard to take them all in. So, to make life easier for you, we have rounded up the 10 best looks from the ceremony, so you can be a critic for yourself.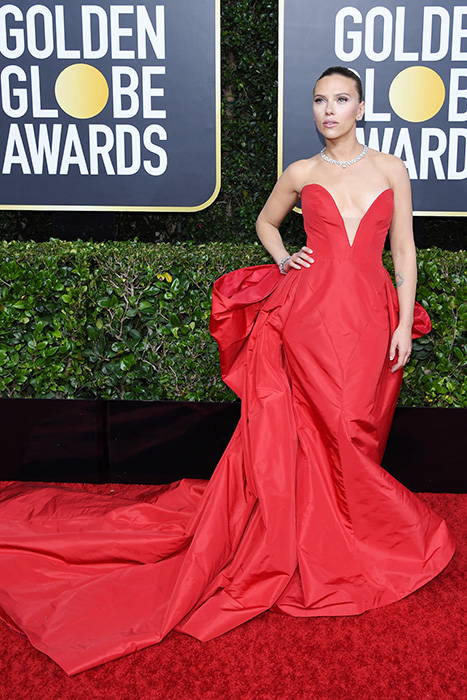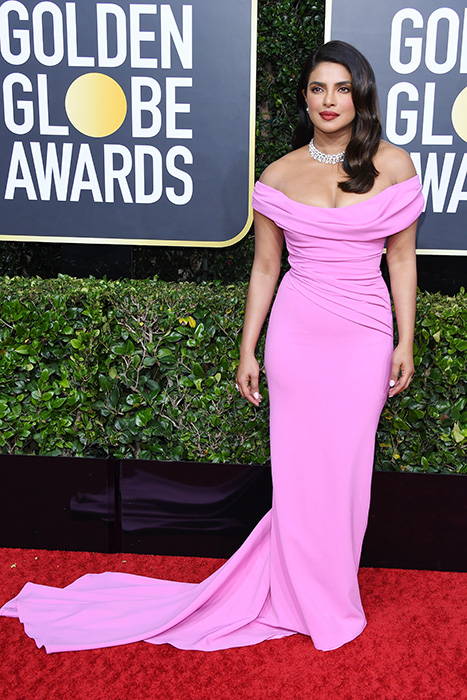 Scarlett Johansson
The lady in red - Scarlett wore a show stopping dress that caught everyone's attention on the red carpet! The Vera Wang dress had a plunging neckline, exaggerated ruffles and long train, what more could you want?
Priyanka Chopra
Priyanka looked the perfect picture in her off the shoulder pink gown. Paired with her glamorous Hollywood waves and flawless make up, she stole the show.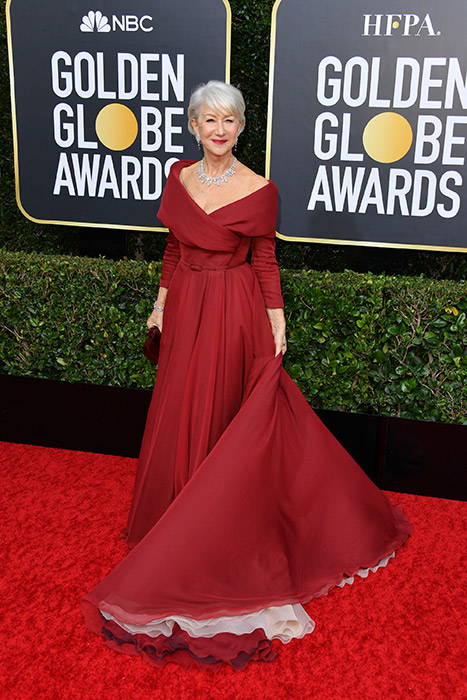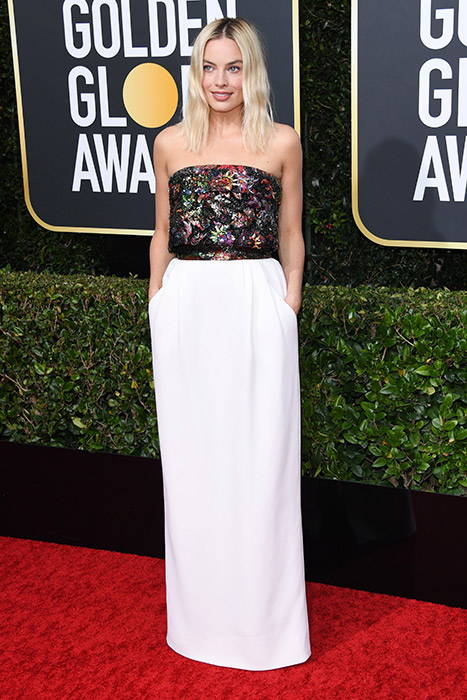 Helen Mirren
Helen Mirren is a certified national treasure - and she deserves it for this look! Her luxurious red gown, with a layered skirt and generous amount of diamonds made her look like fashion royalty, which she is in our opinion!
Margot Robbie
Margot Robbie went for a simple but effective look that was still show stopping. Pairing a Chanel strapless top with a slim fit, white, maxi skirt, while styling her iconic blonde hair with a natural wave, the iconic beauty looked SO chic.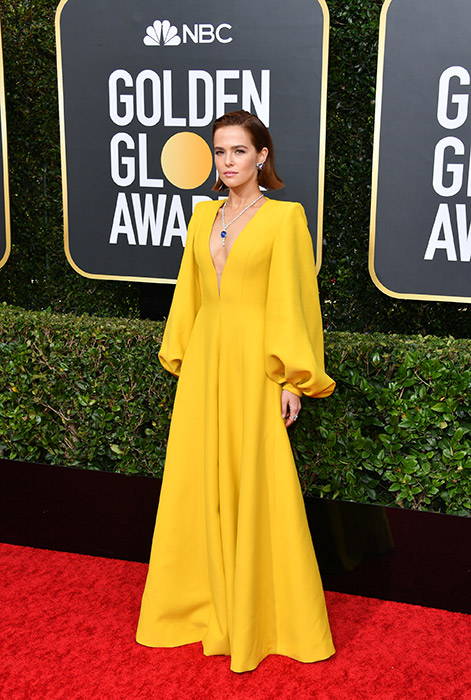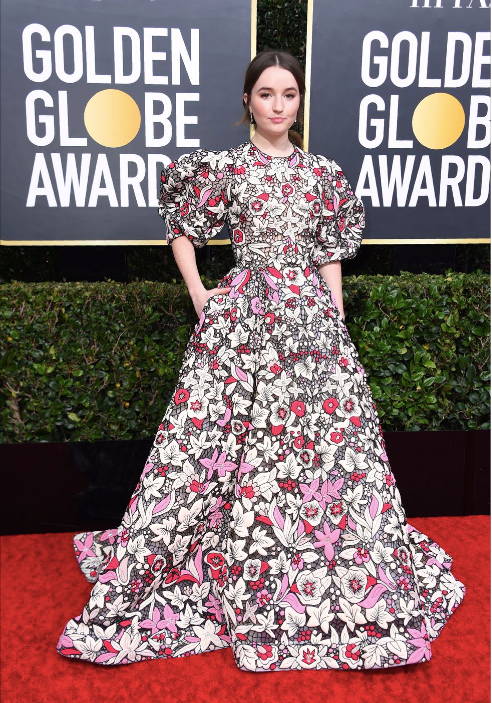 ZOEY DEUTCH
Zoey brightened up the Golden Globes in a yellow balloon sleeve jumpsuit by Fendi. The outfit featured balloon sleeves that everyone was crushing on!
KAITLYN DEVER
Kaitlyn Dever definitely wanted attention when she stepped onto the carpet in this floral ball gown. This fully embroidered gown, which featured puff sleeves and a frill hem - was a daring move that paid off, sometimes bold is better!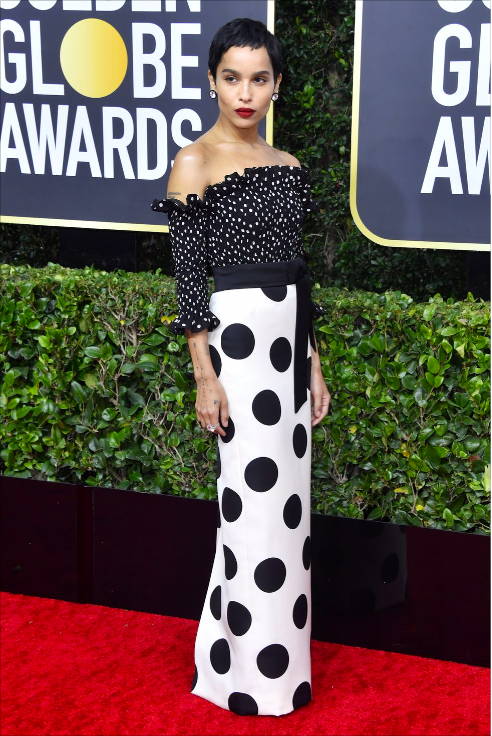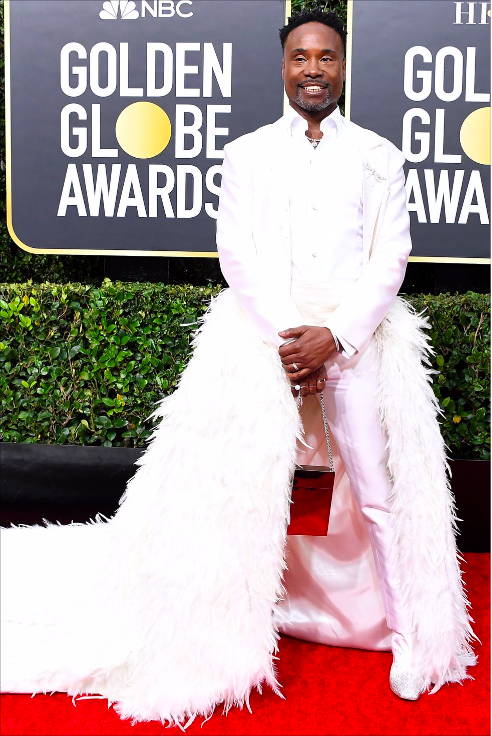 ZOË KRAVITZ
Zoë Kravitz also opted for a more minimalist look. Combining two different monochrome polka dot prints that differ in scale was her ticket to standing out at last nights event.
BILLY PORTER
Billy Porter is the queen of red carpets, no argument needed. A full white suit and feather train? If your wearing it Billy, we love it!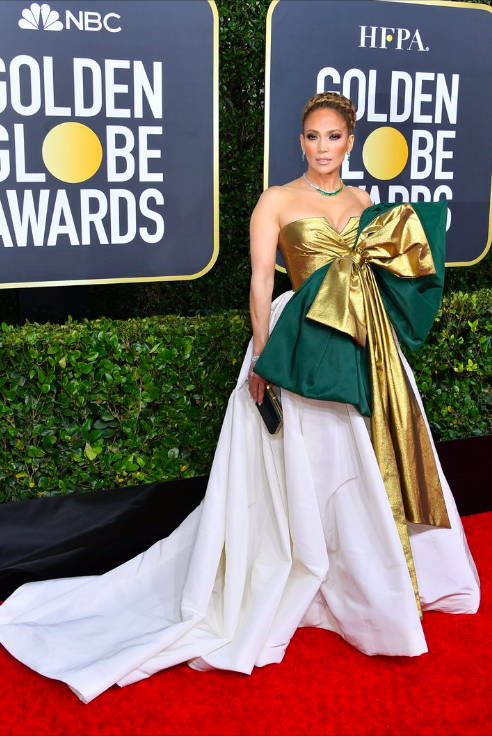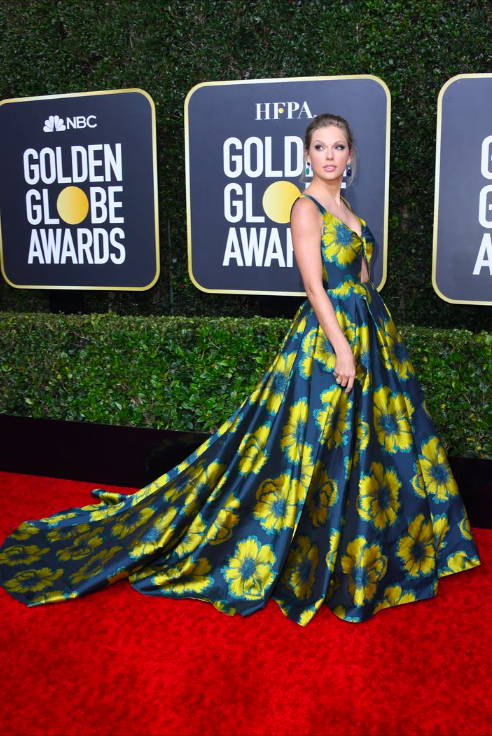 J LO
J Lo came, and dressed like the prize she is. Wearing a gold, white and green strapless ball gown that was embellished with a bow that was almost bigger than the dress itself, is one way of getting our attention, and it's all good reviews from us.
TAYLOR SWIFT
Taylor decided to do something different, and donned a glamorous navy and yellow floral ball gown. The dress had cut outs at the front and had an open back that was topped off with a show stopping train.