We all know Halloween's not going to be what we thought it'd be this year. Usually we would've found our costumes by September, what our makeup would look like and known exactly what event or house party we were going to. But regardless of what's happened, we're not going to let this year down! There are still endless ideas to get your spook on this year, even if it means doing something a little more low-key. Think of this blog as your personal guide on how to enjoy this creepy holiday in 2020, no matter what the rules!
Decorating for any event is always so fun. Even if you've got no plans at all, decorating where you live can get you in the Halloween mood straight away. Whether you're in your flat bubble at uni or living in an apartment with your bestie, put up some cobwebs and spiders, get some fairy lights and turn your humble abode into a creepy lare. You could even mix Halloween with Autumn and do a complete fall makeover in your house? The orange theme fits perfectly with this time of year (plus it just looks cute!) Why not start now? It's never too early in our opinion! Here's some major inspo to give you an idea of what you can do during the spooky season.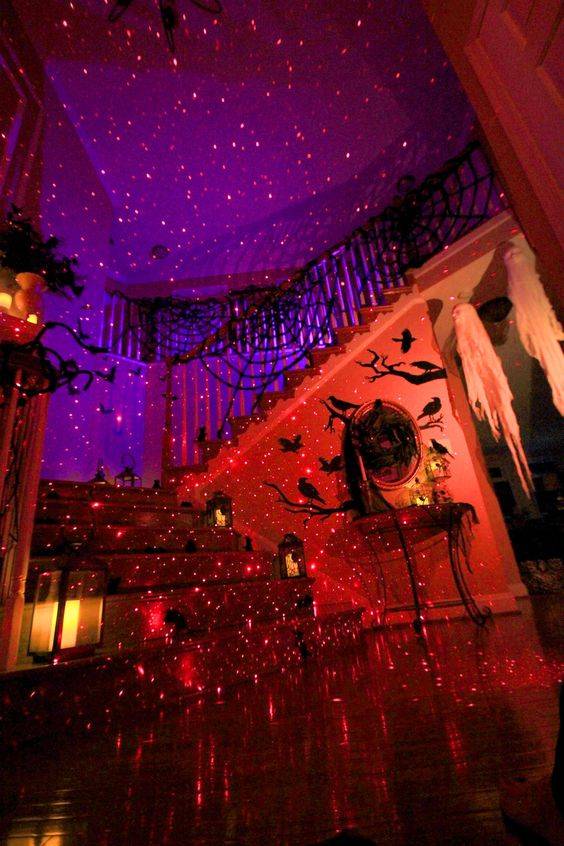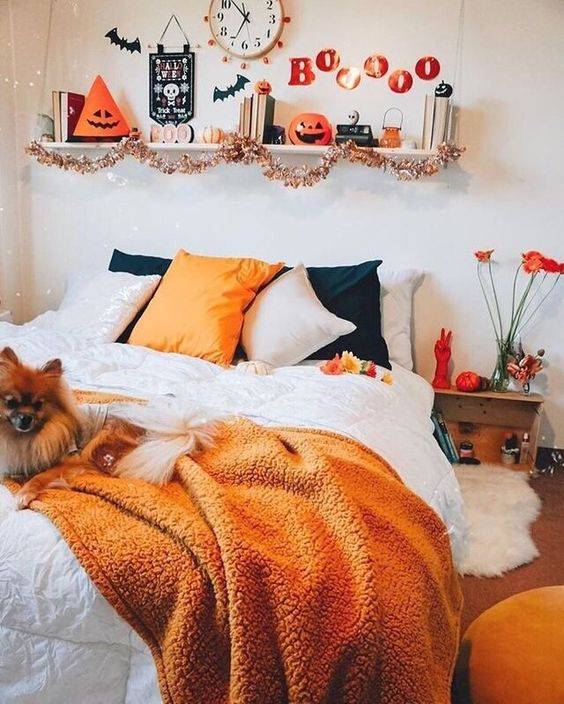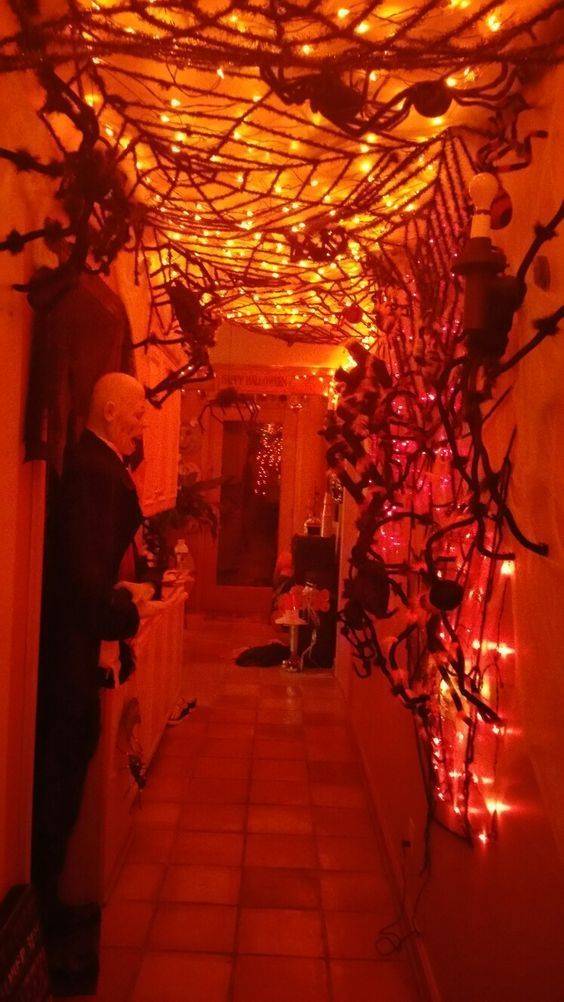 We know it's meant to be trick or treat, but can it just be treats?! Get your baking apron on and cook up some cute Halloween bakes for you and your friends. This is a super affordable way to get yourself in the mood, plus it's pretty much your dessert sorted for the whole week (or a couple days if you can't resist!). You can look up hundreds of on-theme baking ideas you can make in your kitchen. If you want some quick inspo right now, check out these ideas (click the picture to get to the recipe!)
Watching scary films is a tradition that we never wanna break. If you don't go to bed scared to turn your light off, then you've done something wrong! For those that aren't into super scary films, here's some we recommend: Hocus Pocus, Corpse Bride, The Addams Family, Beetlejuice & The Nightmare Before Christmas. For those who really want to get into the true spirit of Halloween, we recommend: It, The Conjuring, Insidious, The Shining & Orphan. We also recommend not watching these alone, but each to their own!
Let's get to what Halloween is really about - the costumes! Just because you're not going to a party or an event this year, it can't stop you from dressing up with your friends, even if it's over zoom! If you're at uni, why not have a costume contest with your flatmates? You can turn it into a whole evening of fun with the winner getting a prize! If you live in your family home, what's stopping you from doing this with your family or over Facetime with your bestie. Either way, don't deprive yourself of what you used to look forward to the most at Halloween as a kid! If you're lacking some inspo this year, here's some we'd try!
Pumpkin carving is so fun to do and can be the best decoration now it's starting to get darker in the evenings. Get to your local supermarket or go to a pumpkin patch and get yours while you still can. Make sure you've got the right tools, and you'll end up spending all night getting the perfect pumpkin to put on your display. Here's some designs we're absolutely loving this Halloween.
Is there honestly anything better than having on amazing makeup and a fresh set of nails? Didn't think so! What better way to express your inner spooky queen than doing some Halloween makeup and nails to get yourself really in the mood. Even if you don't do any costumes this year, just doing something like that will make you feel like you're getting involved and making it fun, plus you can still get some good content for the gram! Here's 4 looks we're dying to try this year.
This idea definitely only applies if you're living with enough people! If you've got a flat of people you wanna party with this year, what's stopping you - get some nice snacks, some drink and dress up as your fave scary character. Why not google some fun games you can play with the amount of people in your flat, have competitions, listen to your fave music and have a ball!
All these ideas can be mixed together depending on your current lockdown restrictions. If you can't see anyone, make sure you're still connecting with your friends to make it as fun as possible. If you're still getting to know your flatmates at uni, this could be the perfect ice breaker. Even if you're living alone and you bake some yummy Halloween treats for yourself, do it! Whatever your situation is, make it the best it can be with what you've got! It can still be as spooky as ever, so get your devil horns on and make the most of it this season!
For some costume inspo, make your way to our Halloween category for some creepy affordable looks & check out our Halloween At Home Pinterest Board! 🎃
---
---