We met up with our faves over at In Your Dreams to give you some serious Halloween inspo so you can get your costume on lock. It may be the scariest time of the year but we're giving you all treats and no tricks with this tutorial, so keep reading, boo.
Here's how to re-create The Floral Skull.
Step 1. Firstly, using eyeshadow, contour face and blend in to apply a base for the skull design. Go bold with your eye makeup and a winged eye to make this look more effective.
Step 2. Using In Your Dreams Ultra Illusion Glitter Highlighter Cream & Aura Pressed Glitter Balm, apply to all highlight areas to deepen the base.
Step 3. Start applying pressed flowers to half of the face. Use an image of skull to help you map out the shape. Match up the different shaped flowers for which pieces would match which part of the skull.
Step 4. Using Tahitian Gold Face Gems, Desert Dusk Headpiece and Midnight Moon Face Gems, apply to areas of the skull to make it really stand out.
Step 5. Finally, (and this is the BEST step!), use In Your Dreams Sunkissed Glow and gently spray all over the face and body to complete the look. This fine glitter mist completes any look and will leave you glowing from head to toe.
For 20% off this makeup look, click here!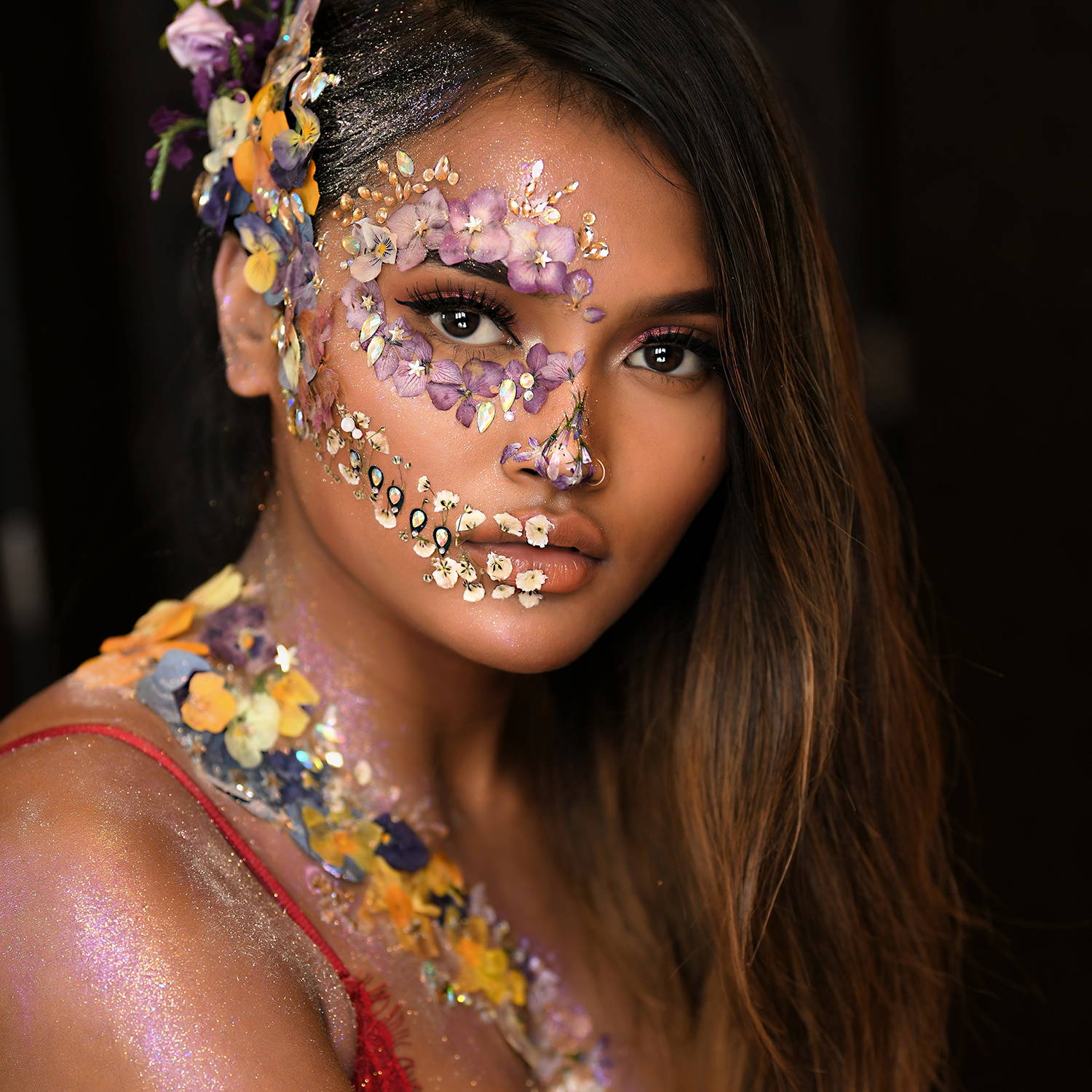 You can't go to the party without the outfit to match, so here's what we'd wear to get even freakier this Halloween...