Fashionista Father
David Beckham- He is the ultimate trophy dad and living British dream man of four smart children and gorgeous wife Victoria Beckham. He's always put together and never misses a beat. We find it hard to believe he exists and manages to always stay looking ravishing as ever when spotted giving baby girl harper cuddles or getting muddy with the boys at football practice.
Kanye West- Kanye West is one of those dads who would let their children go to school dressed as a power ranger or a full on princess and act like its normal. He enjoys being himself and seems to encourage his family to be leading fashion icons. We love Kanye's creative father role of being a trendsetter to everyone, even though he can be a wild one, we and here for it!
The Talented Father
Will Smith- Imagine your dad being Will Smith, father of three creative kids who we are obsessed with. He not only is a triple threat, so is his family of musicians and actors. A fun father who knows how to put a smile on anyone's face, he oozes charm and charisma and steals our hearts with almost anything he does.
John Legend- Name me a better duo than Chrissy and John? Our favourite power couple who have blessed the nation with two adorable and funny children who John spends his mornings singing to and sharing funny family moments with us. Make sure you're following Chrissy to keep up with this fun bunch!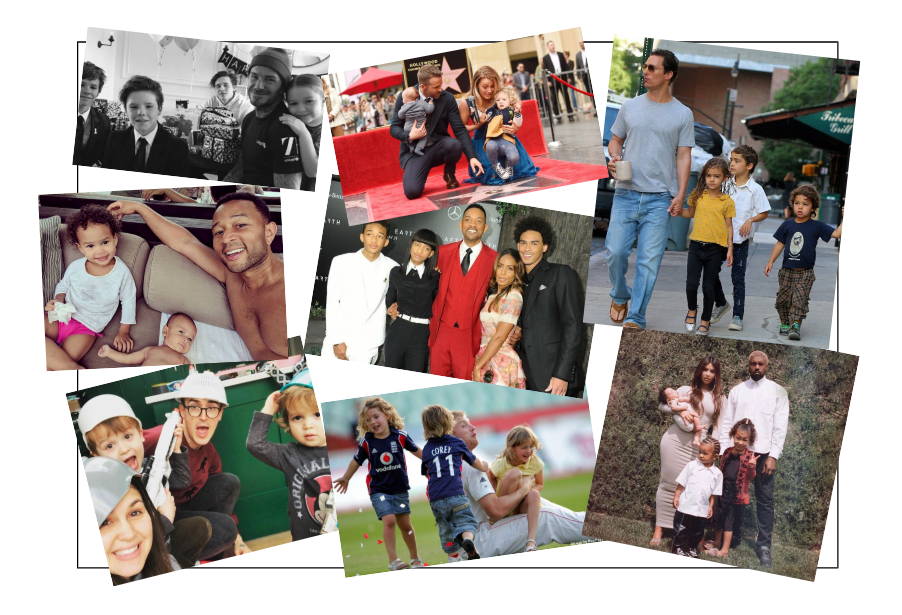 Hollywood Dads
Matthew McConaughey- Oscar winner by day and father of three by night. This award winning Hollywood hunk of gold knows how to switch between roles like a pro as he takes care of his family and our screens!
Ryan Reynolds- The father of tough love and sarcastic whit. We appreciate Ryan's fun, fathering nature of being a strong role model who has been able to steal our hearts on screen whilst juggling a family of two and stunning wife Blake Lively. This perfect family of four are Hollywood's dream team, we love them.
Funny Fathers
Freddie Flintoff- Fun Fred and his three little munchkins who are insanely cute (like father like kids). We love seeing Freddie turn into a massive cheese ball with his children who he's always spotted playing with. Nothing is more attractive than seeing a 6ft'4 giant crawling around and having play time with his kids.
Tom Fletcher- If you've not seen Tom and his two adorable sons being silly on camera you're MISSING OUT! You would think he's more of a big brother than dad with his fun, young and happy nature towards Buzz and Buddy (even his kids names are fun!).