✨ HOW TO CREATE A VISION BOARD ✨

If you've ever wondered what a vision board actually is, look no further than this blog to help you figure it all out. There are so many benefits of creating a vision board. Not only is it super inspiring and helpful to map out what you want in life, it can seriously motivate you to get whatever you want in life and show you the map of how to get there. Whether your goals are big or small, a vision board can be perfect to help achieve them & grow as a person!
The easiest thing to do is start with your goals. What do you want to achieve in life? What do you want to achieve in the next week, month, year, 10 years? Big or small get it in there. Once you see all of them in front of you, you can really start to understand the roadmap you need to take to smash them all! It's better to note them down from the top of your head as this will be the most free thinking process.
Once you've got them down, think of how you can get to those goals and be as realistic as you can. Use small sentences that will stick in your mind, and make sure it flows nicely!
This part is definitely our favourite, and it can literally be anything at all - there are no wrong answers! Find what inspires you in life, big or small. Whether it's a song, an outfit, a poem, a quote, a colour, a film, a pattern, fitness, a hobby - print out some kind of physical version of this and stick to your vision board. Having it all in one place will get your creative juices flowing, so make sure they align with your goals in the first step.
For example, if a goal for the next 6 months is to tone up / become more healthy, your inspo pics should correlate with this goal. Think delicious healthy recipes, a body shape you're aspiring to be similar to, a motivational person that you know inspires you to stay on track, a quote that resonates with you strongly enough that it makes you want to keep going! Anything that will put you in the positive mindset to continue with your goal, stick on there.
PS. Make sure you map it all out before you glue everything down so your board is at optimum creativity and is super easy to follow!
A really important point to focus on during your vision board is noting your affirmations. Recognising where you are right now and using this to create positivity in your life. Affirmations are statements to be said on a daily basis that will put you in the mindset that they will happen. Write them down, stick them to your vision board and dedicate some time during the day to repeat these! Here are some good examples for happiness, but they can be on any theme - success, wealth, love, your job!
Everything is working out well for me right now.
I accept I can be happy at any point in life.
I'm creating the life I want to live.
I'm happy with who I am.
I am meant to live a happy life
Whatever your style is, it's completely up to you how you fill out the rest. Whether it's pieces of fabric, pictures of you and your friends/family, small reminders, your fave things - go wild! The overall point is to make this vision board everything you are and everything you want to be. And as time goes on, you'll be achieving your goals and making room for new ones!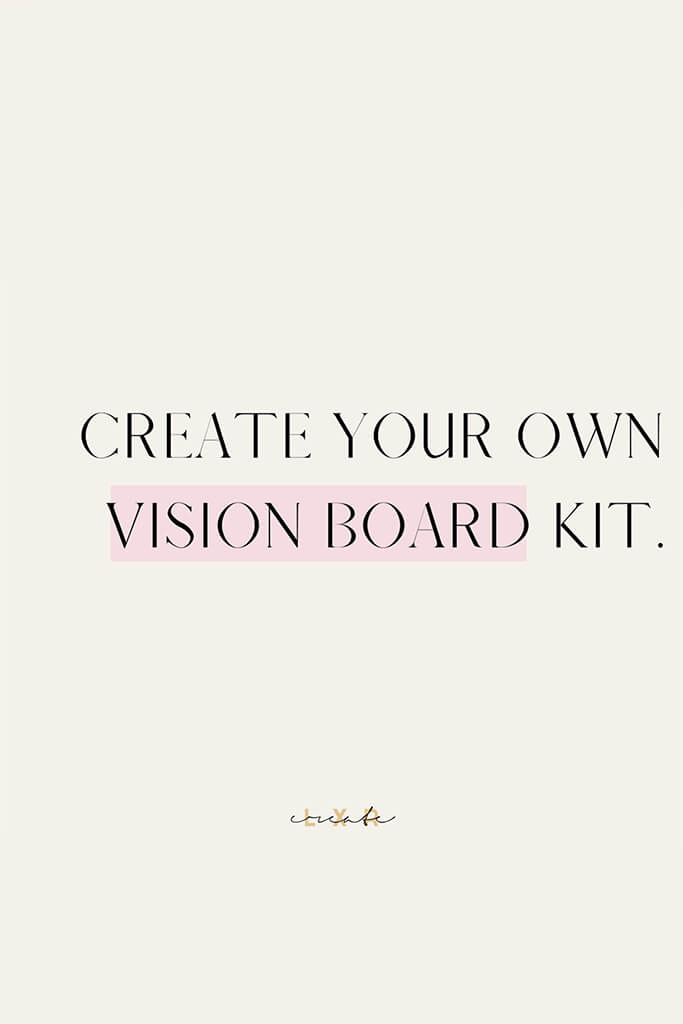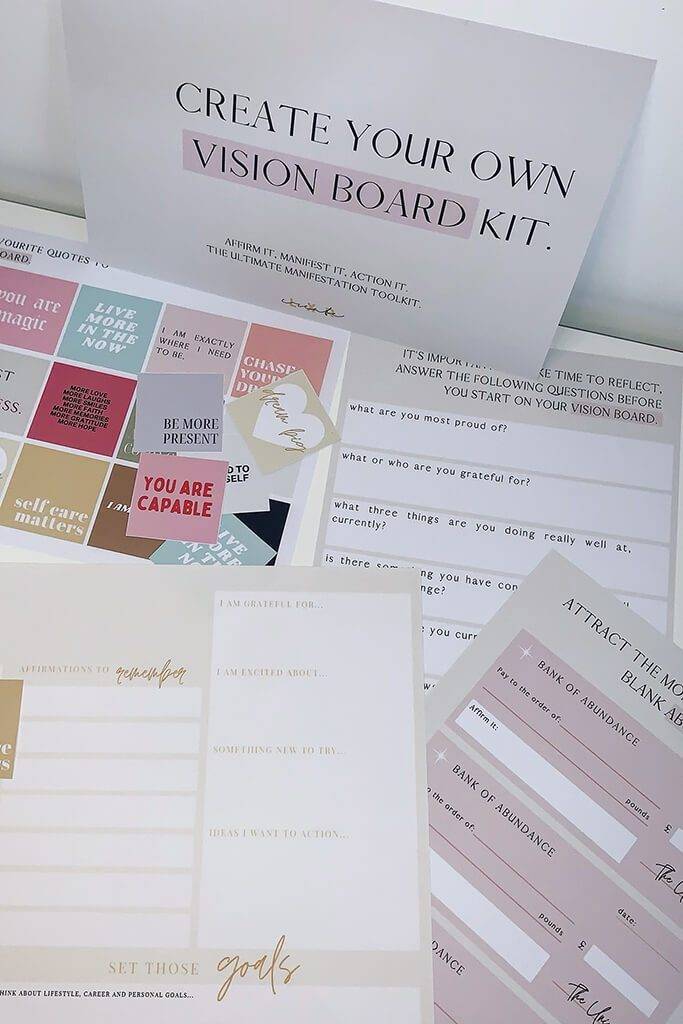 ---
---