HOW TO STYLE A WHITE T-SHIRT

I'm not sure about you but if you're anything like me the idea of lockdown lifting is making me think one thing: but what am I going to wear? Weirdly, I'm enjoying that question flitting through my head again. I've been wearing joggers tucked in socks with an oversized sweatshirt and my bright pink Crocs for too long.
I miss that outfit panic. I miss the overdramatic message to the group chat asking what everyone else is wearing because I suddenly *hate* everything I own. I miss ordering something last minute and it not working so I fall back on an old fave. I miss changing 15 times while my boyfriend lies on the bed behind me, fully clothed and ready to go, sighing and saying 'yes please just wear that. The Uber is arriving and I need to protect my rating.'

Am I mad? Probably. But I have a sneaky suspicion it's not just me.
What I'm trying to say in that rather long-winded intro is: I need something that is going to make my getting-ready-for-actual-plans moments easier. Introducing the humble plain white tee. Remember me? These babies are an absolute staple for every woman, man and child. They look crisp and pulled together. A simplistic elegance and a versatility that cannot be matched.
So, here is how to style up a white t-shirt for every occasion.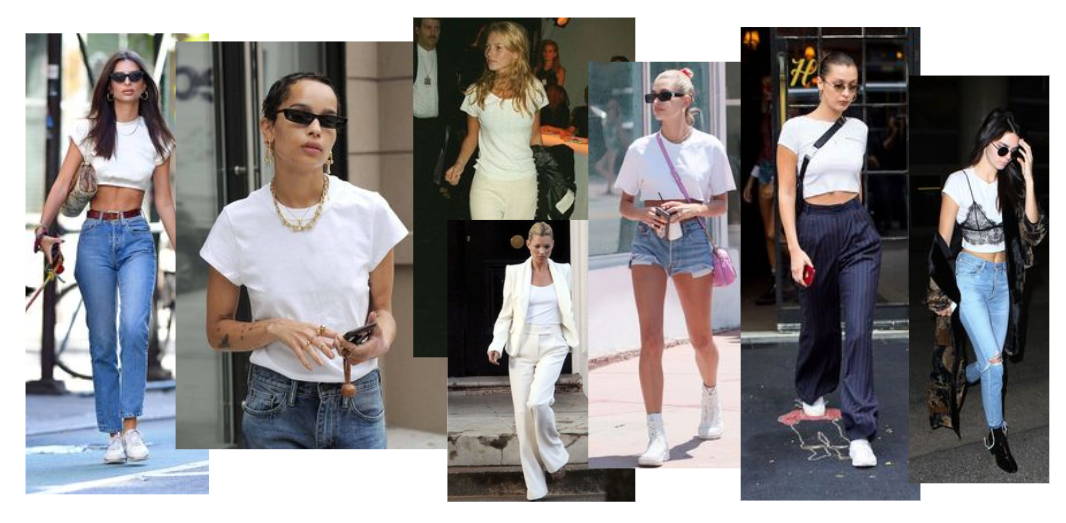 Firstly it's vital to nail your fave fit. From oversized silhouettes to boxy crop tees and fitted cuts there is something for every style. Our tip? Try them all and keep a couple of different shapes. There is no such thing as too many white t-shirts. These are the hustlers of every wardrobe. These babies work harder than any other staple, so it's ok to buy a few.
Here are my top 6 styles:

This might seem like an obvious point but up until my mid-20s I wasn't separating my lights and darks. I know. I'm now a big lover of a whites wash. Get yourself some really good white wash detergent powder. Vanish might be the obvious choice but I'd recommend this Ecovibe one as it's cruelty free and has no harmful ingredients. Either whack it in with your normal detergent or give give your whites a soak pre wash!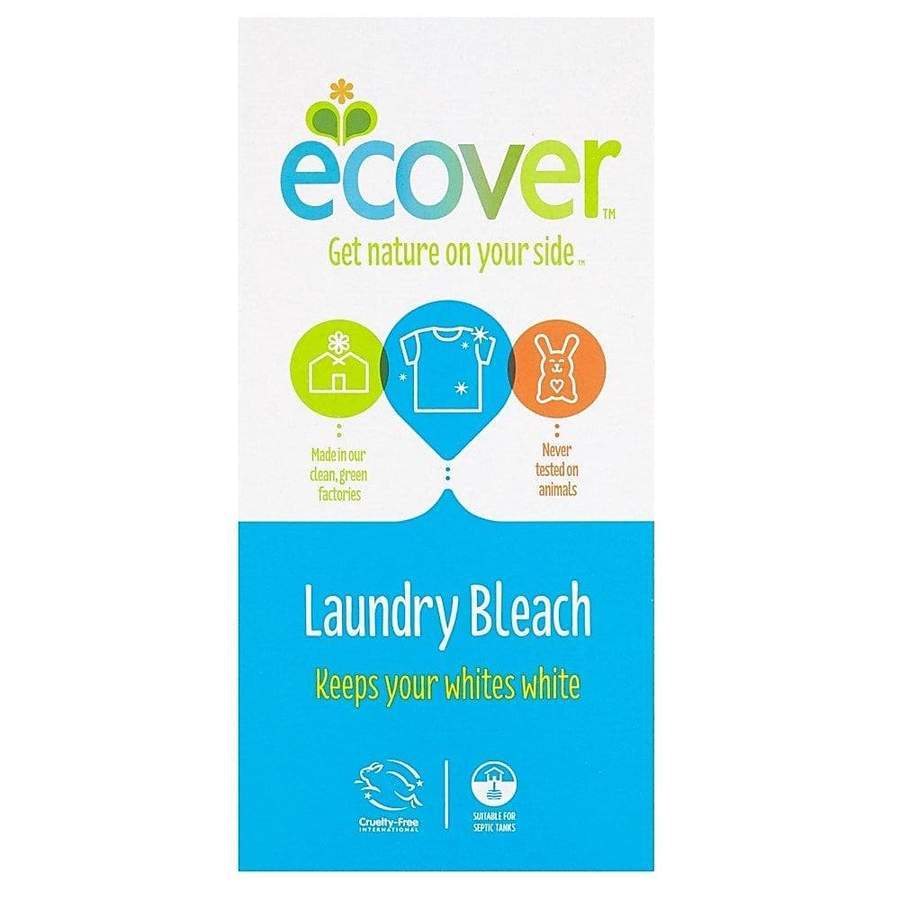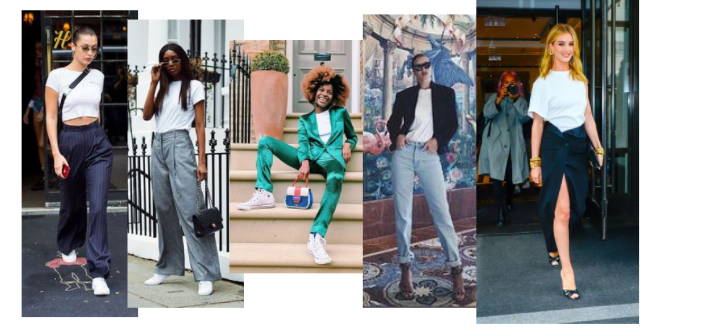 Give your new season tailoring a laid-back twist by styling it with a crisp white t-shirt. A more fitted cut would work best here. Whether you're separating your suit or going head to toe in tailoring adding a simple white tee is an easy way to address that 'smart-casual' dress code that we all dread. Team with trainers for the ultimate dress down Friday vibe or stick with heels and channel your inner Parisian fashion queen. It's simple. It's effortless and it makes you look timeless.
LOOK 1:
WHITE T-SHIRT BODYSUIT

BLACK TROUSERS
LOOK 2: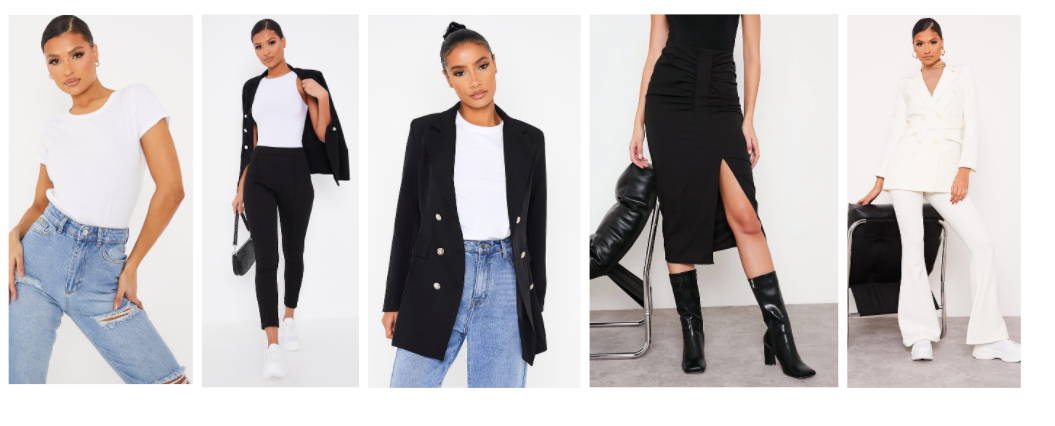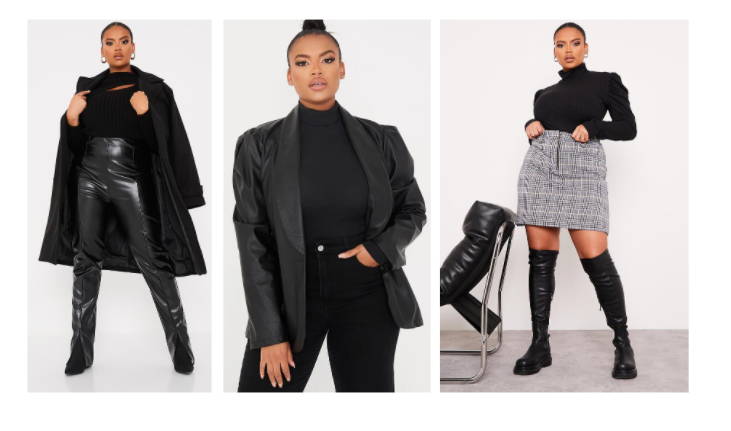 GIVE YOUR WARDROBE A DRESSING DOWN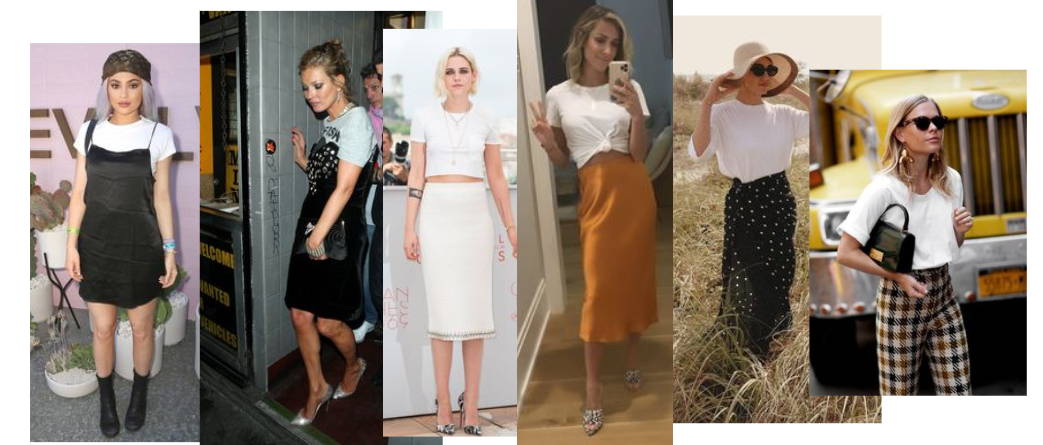 All that occasionwear and nowhere to go? If you're going-out pieces are feeling neglected and you're not sure what the vibe will be come lockdown lifting? Consider styling your smarter pieces with a white t-shirt and meet the dresscode in the middle. Give an old dress new life by layering over a white t-shirt or style a white tee over a satin dress for a brand new skirt! I want to wear sequins in the day so will be styling this gold sequin bralet over a white tee with some simple jeans for a little touch of daytime disco.
LOOK 1:
LOOK 2: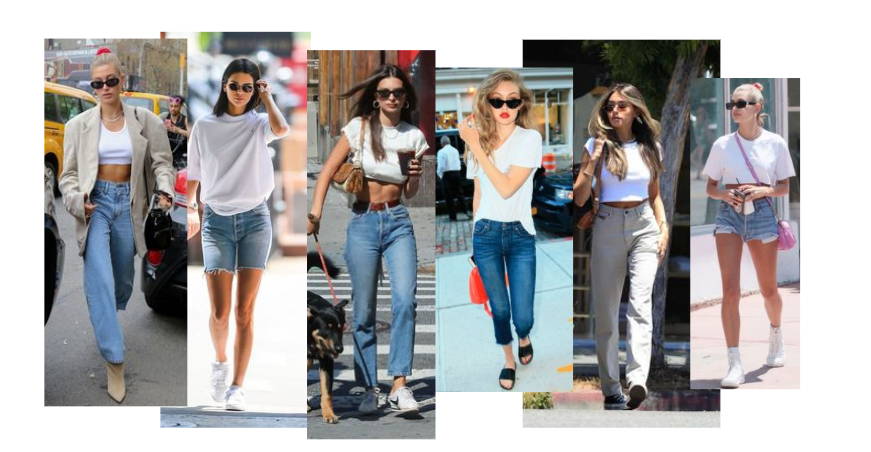 Name a better duo? There's nothing more effortless than a white t-shirt and a pair of blue jeans.
An outfit that has stood the test of time and can be slightly tweaked for any occasion. Throw a blazer over the top for your Zoom meeting or lunch with the girls. Add a pair of classic sunglasses and a red lip for an effortlessly cool casual vibe or opt for a crop, slouchy jeans and fresh white trainers for a street style look.
JEANS LEFT TO RIGHT:
LIGHT WASH CHAIN DETAIL STRAIGHT LEG JEANS
WASHED BLACK INSIDE SPLIT HEM JEANS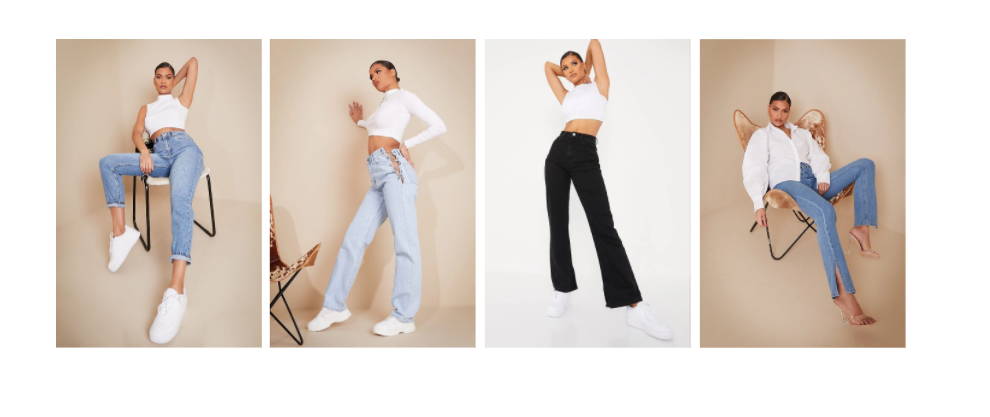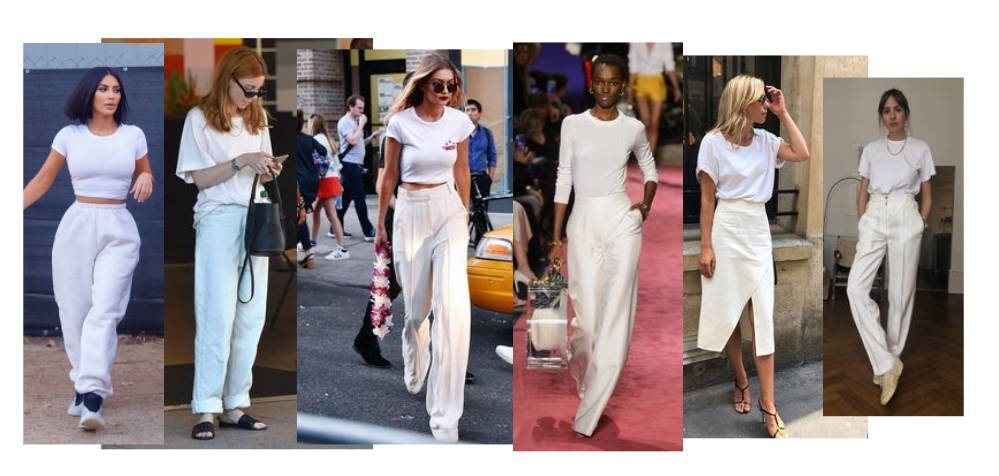 If you're someone who loves a colour block look, head to toe in white is as chic as it gets. Perfect for summer. Not so perfect if you're a fan of red wine and a little bit clumsy.
A total white out can make you look perfectly polished but you need to get the shades right. I really love Gigi's white tee and white tailoring look and Stacey's more laid back white jeans and white tee approach. If you're not ready to give up your joggers just yet, take inspo from Kim! Going for one colour not only eases the getting ready process but makes you look like an effortless fashionista. Basically it's a win-win!
LEFT TO RIGHT:

This look flew onto our radar courtesy of the Kardashians and we all probably thought - another Kardashian trend that isn't exactly office appropriate. Ok so maybe not ideal for your next zoom meeting but this look is super cute for a daytime spring look. What's more you can dust off those lacy bodysuits, bralets and corset tops that you have reserved for your out-out looks. Simply layer them over a white tee! I'd even recommend whipping out your lacy nightie and doing the same. Part of me thinks why stop there? If you've got some satin pyjama bottoms that need some love - style those with a white tee for a relaxed daytime look!
LEFT TO RIGHT:

---
---