Denim is a huge trend every year so naturally we've got you covered with a denim styling guide! From denim jackets to jeans, get all the outfit inspo you'll need right here.
Shop denim here
How To Style: Relaxed Fits

Now don't panic – denim this year is still big on comfort. After a year in loungewear we know the idea of wearing jeans isn't a welcome one. Well lucky for us, the biggest denim trend this year is relaxed fits, and we're loving it.
We're talking wide leg, mom, flared – anything with room to move. Trust us when we say there's no comfier jean than a baggy one. If comfort is key for you this year but you wanna dress up after a year of not, then these are the fits for you! Pair with a leather shirt or blazer, corset top and some chunky boots for @liat.x's fire grungy look.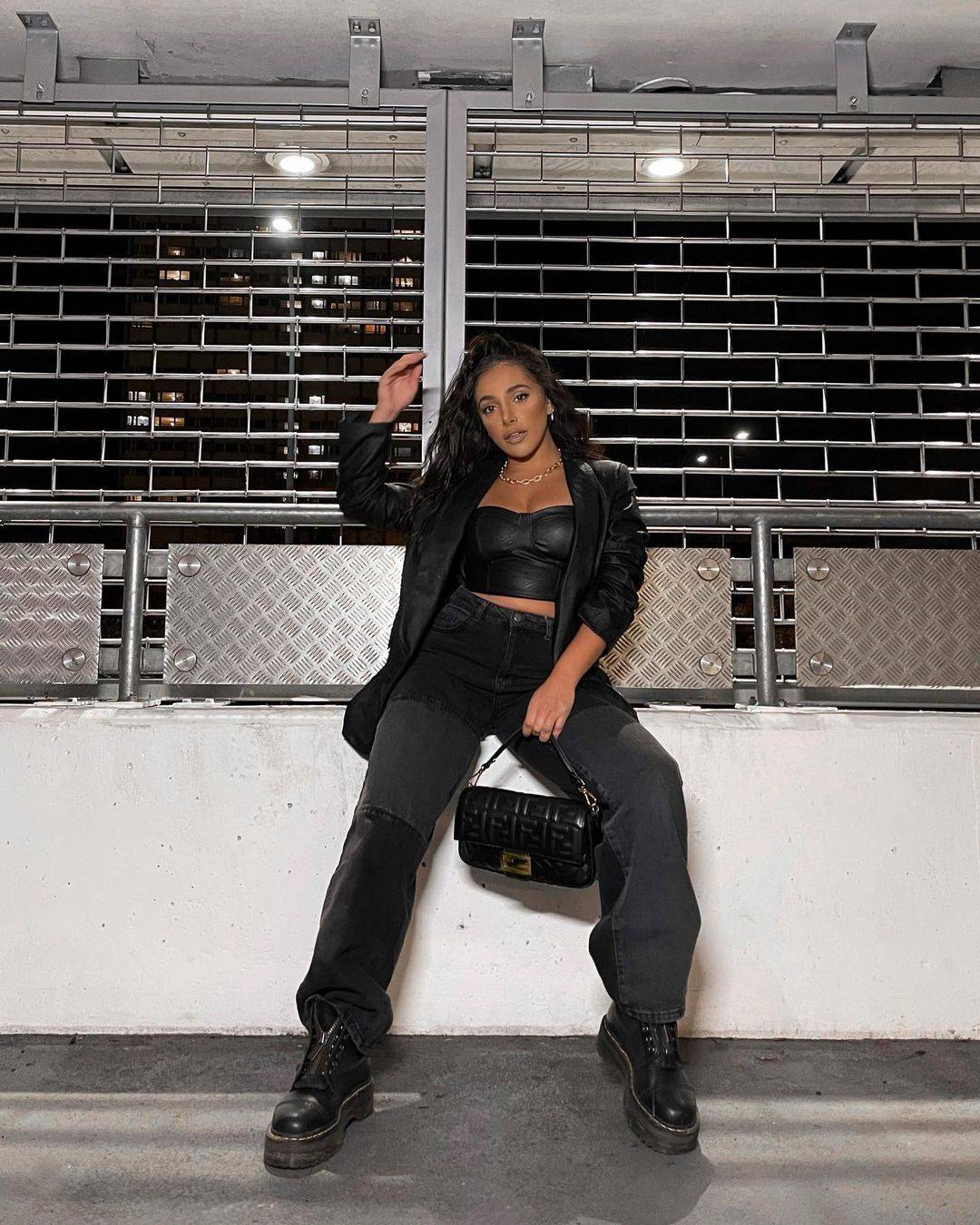 If all you can think about is that first night out after lockdown, then we have the denim trend for you. Yes, split hems came about in 2020, but we barely got to wear them! They are the perfect fot for jeans and a nice top, and so easy to style for a night out. Get @canilhass' look with a staple oversized white shirt and some barely there heels. Effortless glam.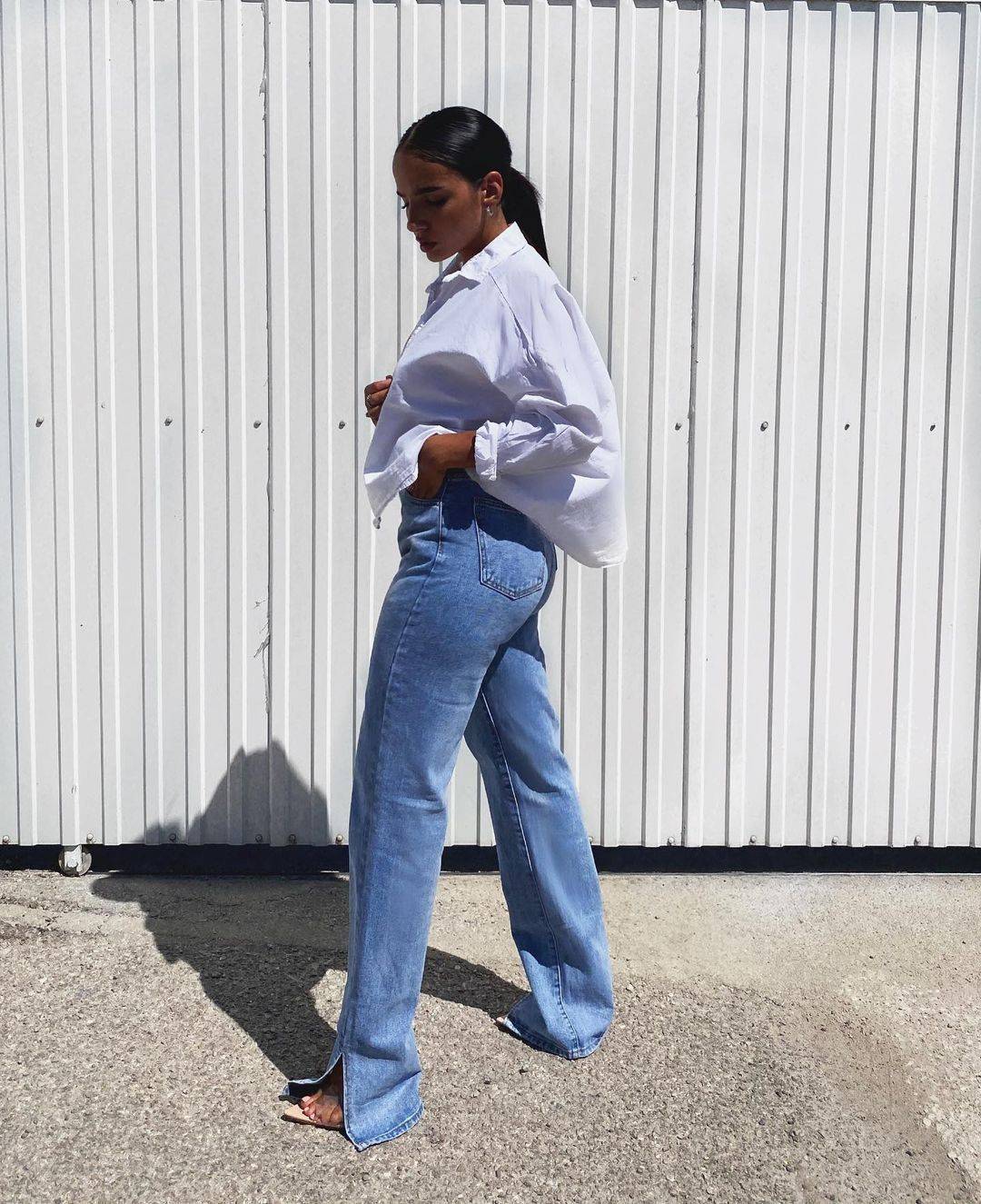 How To Style: Cross-over Waist

Cross-over waist details are trending right now, we've been seeing them all over Instagram! This is one to invest in though – just look how good they look on @codieschneider. Get the look with a collared knit and some chunky boots.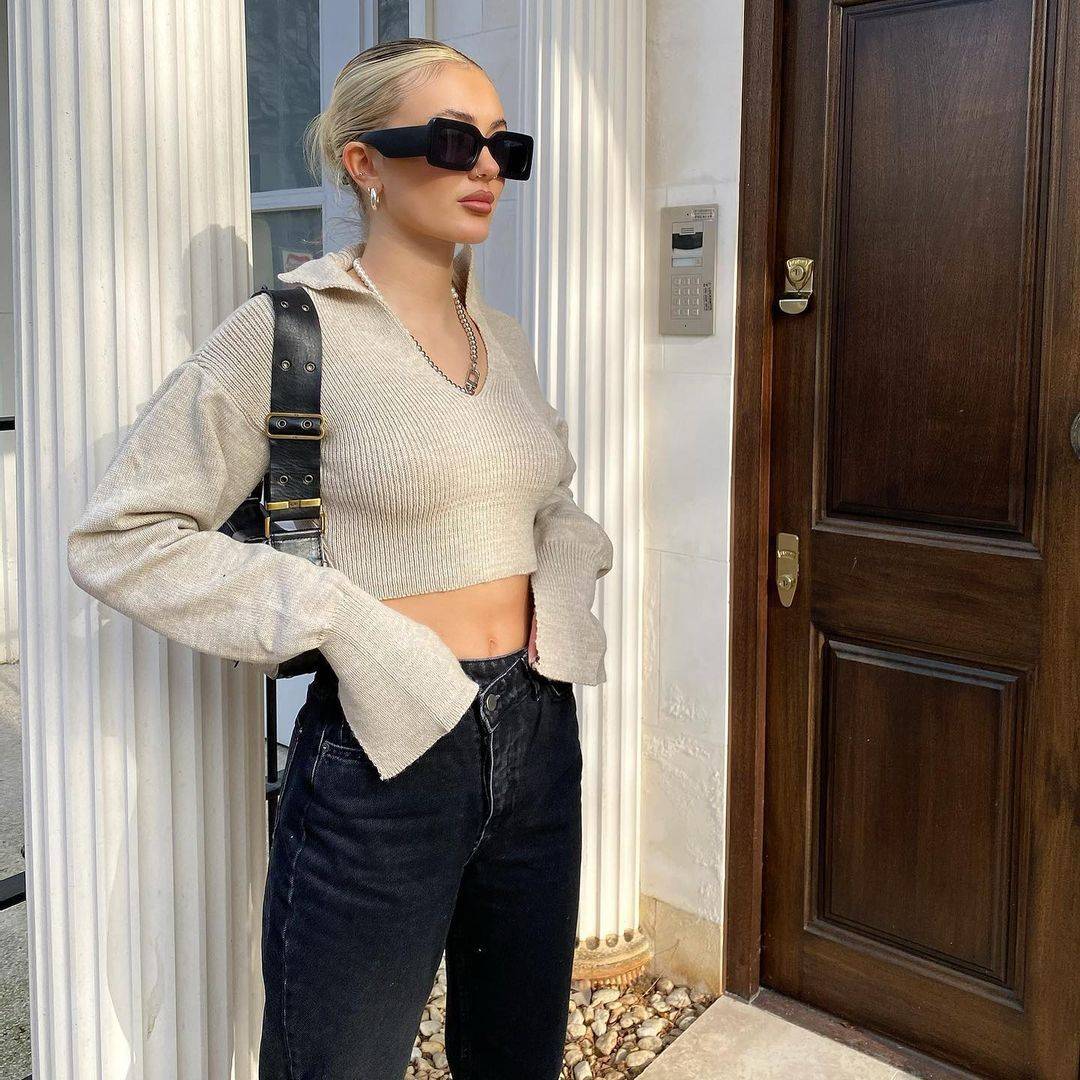 How To Style: Head-to-toe Denim

2021 is not just about jeans – head-to-toe denim is gonna be another huge trend this year. Whether you go with a double denim look or chuck on a denim dress or boilersuit, you'll be on-trend in 2021. Rock an all denim 'fit like @mary_bedford in a boilersuit with some chunky trainers and white socks.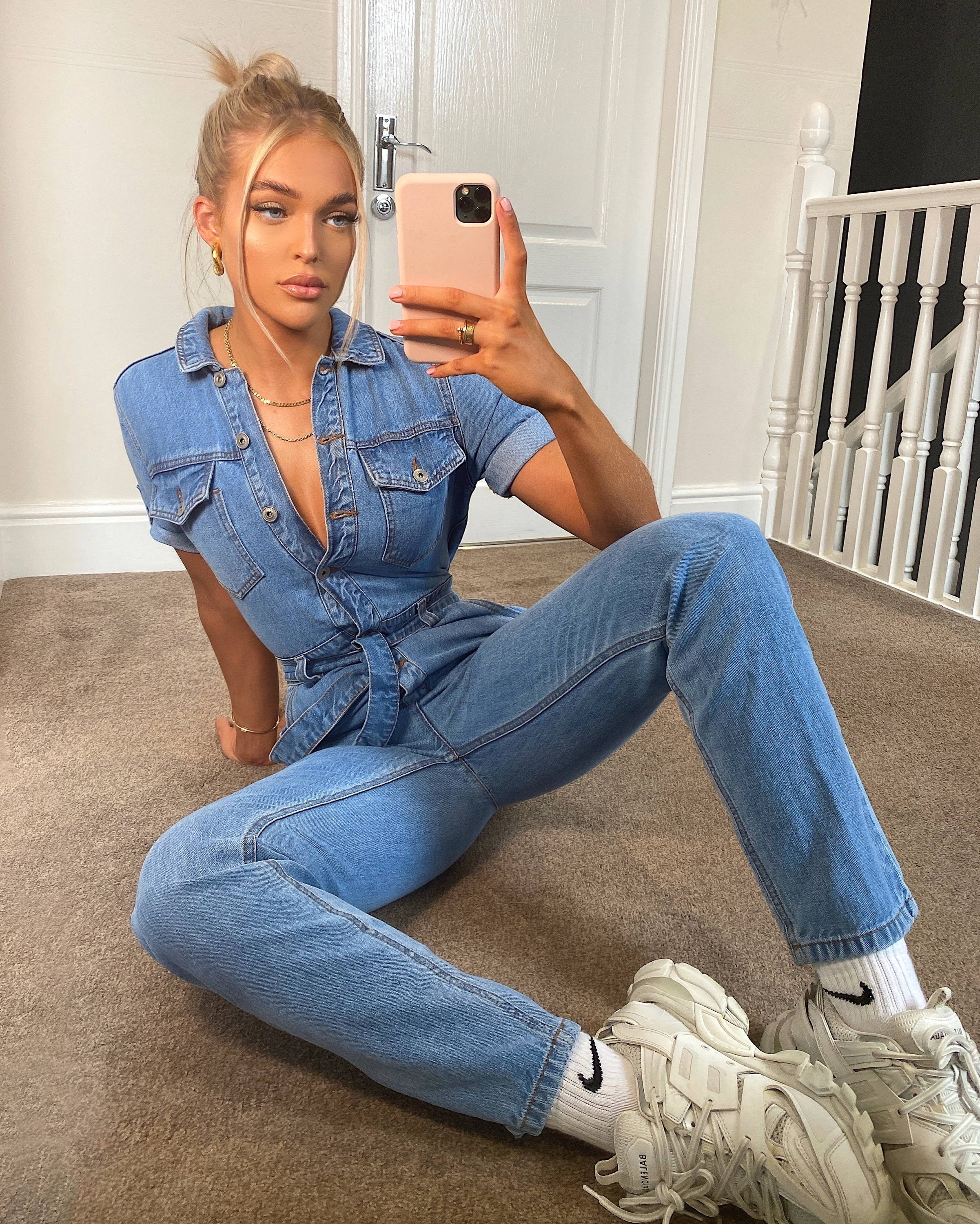 How To Style: Skinny Jeans

You didn't think we'd get through this guide without mentioning skinny jeans did you? We might be loving the relaxed fits but there's no jean more comfortable than the perfect fitting skinny jean. This is the jean you'll really live in! They might not be a new trend, but we think @charleywyer has a very 2021 take on the skinny with a gorge oversized teddy coat, chocolate shirt and chunky boots.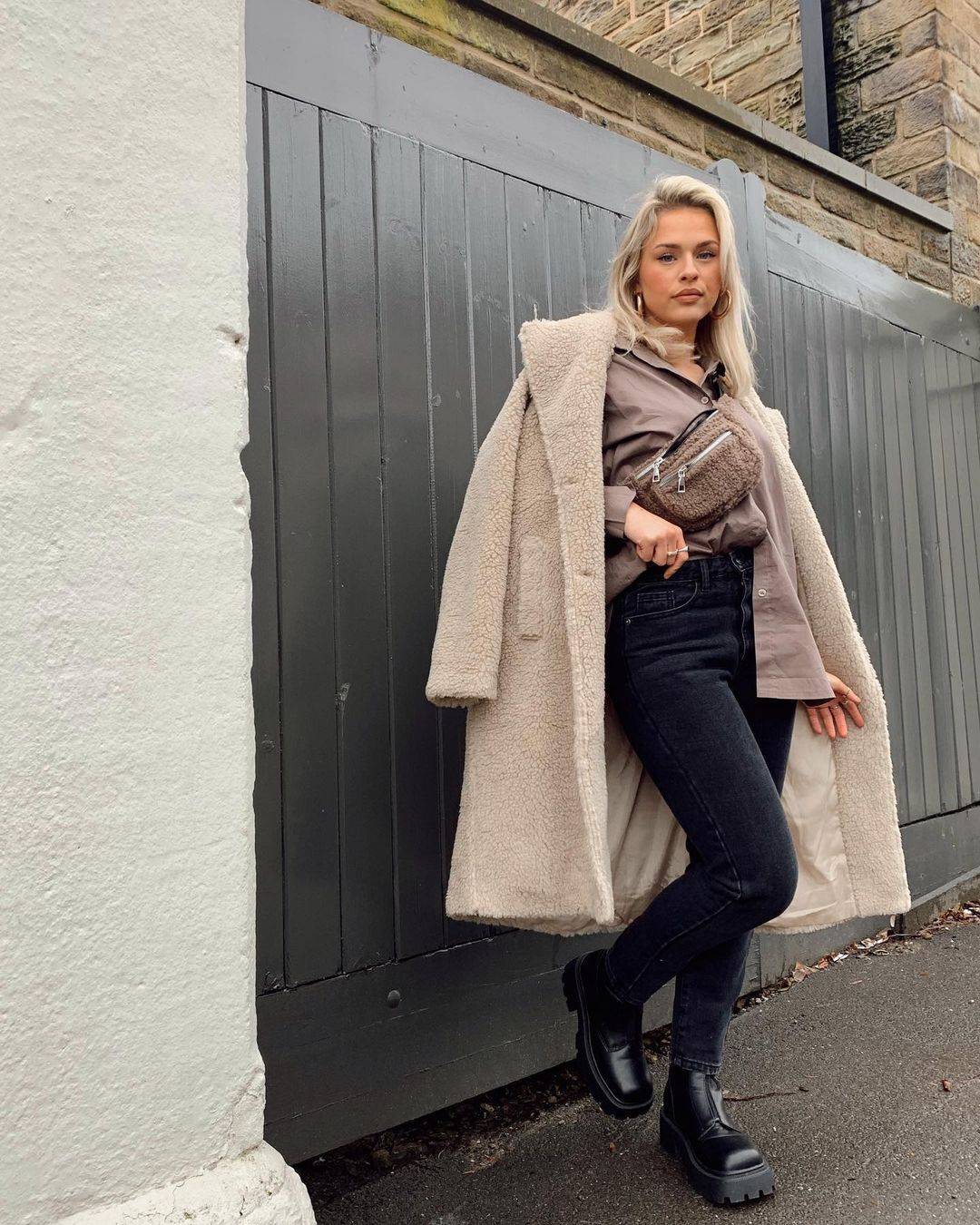 How To Style: Neutral Denim

We just love neutrals, and that's not gonna change in 2021! Take some inspo from @elliegar and do a tonal take on double denim – it's nothing more than jeans and a denim jacket in same shade of cream and a neutral top. And it looks sooo good.
How To Style: Ripped Denim

Another old but gold trend – ripped denim. This is a trend that may never get old, and there are so many different ways to wear it! Whether it's a ripped jacket or ripped jeans, its another way to achieve that grungy look we always fall back on. @mmadalena.ramos wears these ripped jeans with style with just a basic white body and checked shirt thrown over. On. Point.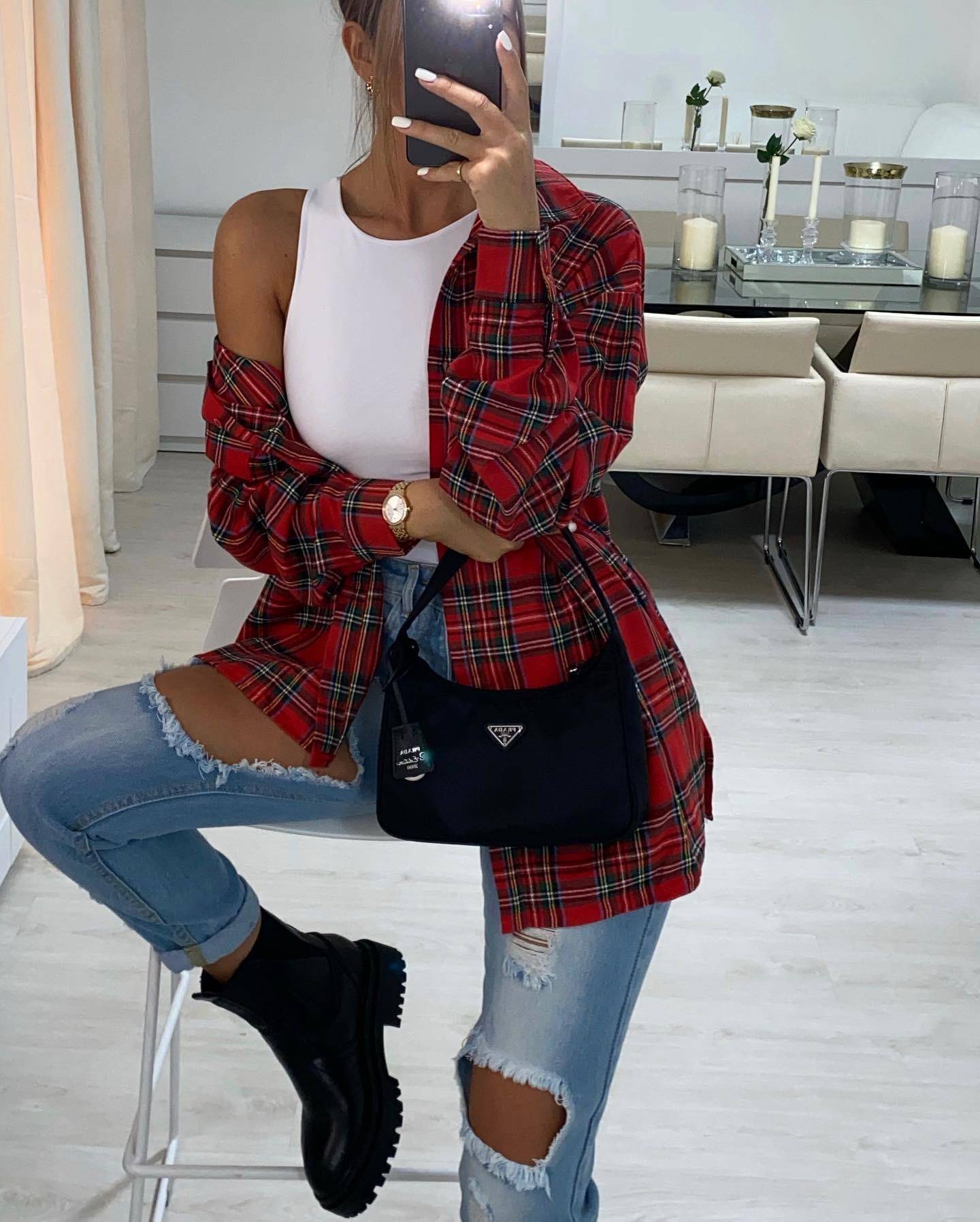 How To Style: Denim Jacket

We can't forget that perfect finishing touch: the denim jacket. This is the perfect versatile piece in your wardrobe, a nice light layer in the summer over dresses and skirts or good layering piece with sweats. This is an investment piece you'll wear over and over, even in lockdown - stick with the loungewear like @natseleen_ and you can wear on those daily walks.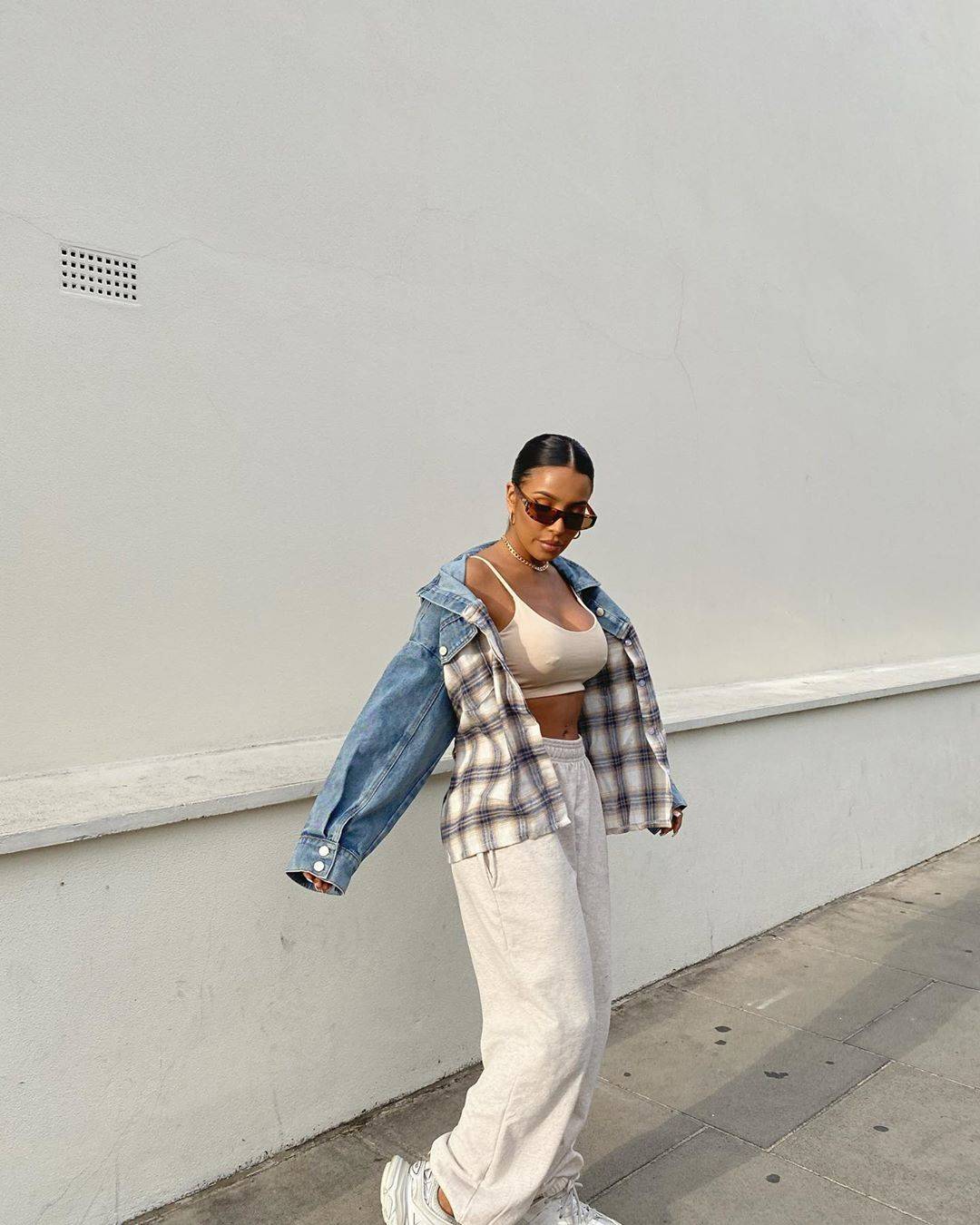 This year is gonna be the year of denim, so ease yourself out of joggers and make some investments – you wont regret it! We've got the styling guide to prove it. Shop denim here to stay on trend!
---
---