Leather is trending again and we just love it! Nothing makes us feel more stylish or grungy than a good leather piece, and there are so many ways to add it to your look – we've got a styling guide to prove it. Trust us, these are investment pieces. Leather never goes out of style!
Shop Faux Leather here.
How To Style: Leather Trousers

The ultimate leather wardrobe staple: leather pants. Whether you prefer a trouser or a legging, there are so many ways to style them, and you'll be wearing them for years to come. Dress them up with heels and a nice top for drinks (after lockdown of course) or pair with a hoodie, chunky boot and teddy coat for those lockdown walks. Or better yet, go for an all-leather look like @codieschneider with a leather coat and boots too. FIRE!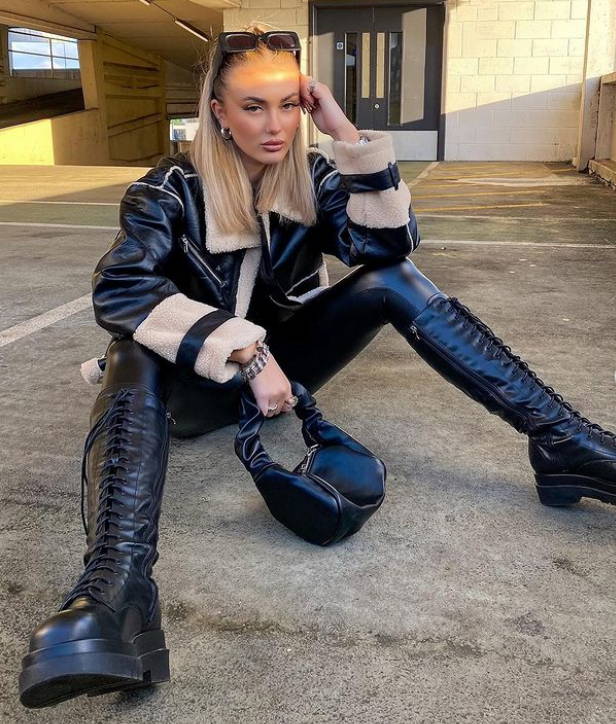 How To Style: Leather Shackets

The shacket has become a wardrobe staple in the last year or so, so what better trend crossover than a leather one? Leather shackets are so versatile, and can be dressed up or down, used as a lighter layer or thrown over loungewear for a cosier look. We are especially loving @_rebeccajackson's longline leather shacket, worn with the perfect pair of wide leg jeans, chunky boots and a basic white roll neck. This is look just is all your staples together to make the coolest look.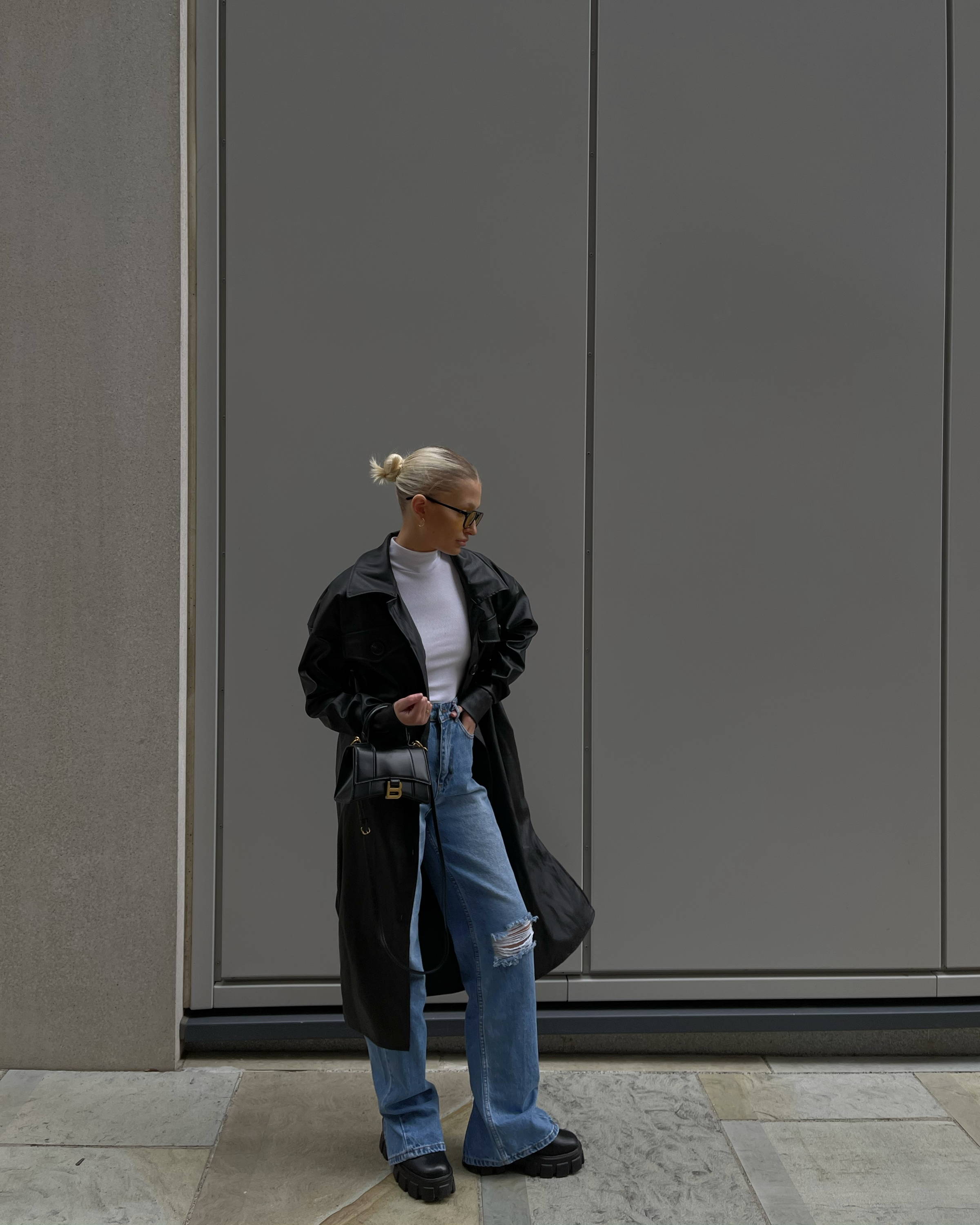 How To Style: Over-The-Knee Boots

We are loving layering with long leather boots lately! They give you that little bit of extra warmth when wearing dresses in the cooler weather, or can even be worn over jeans or leggings. The possibilities are endless, but we think @bethanmccoy has cracked it with this lockdown walks look.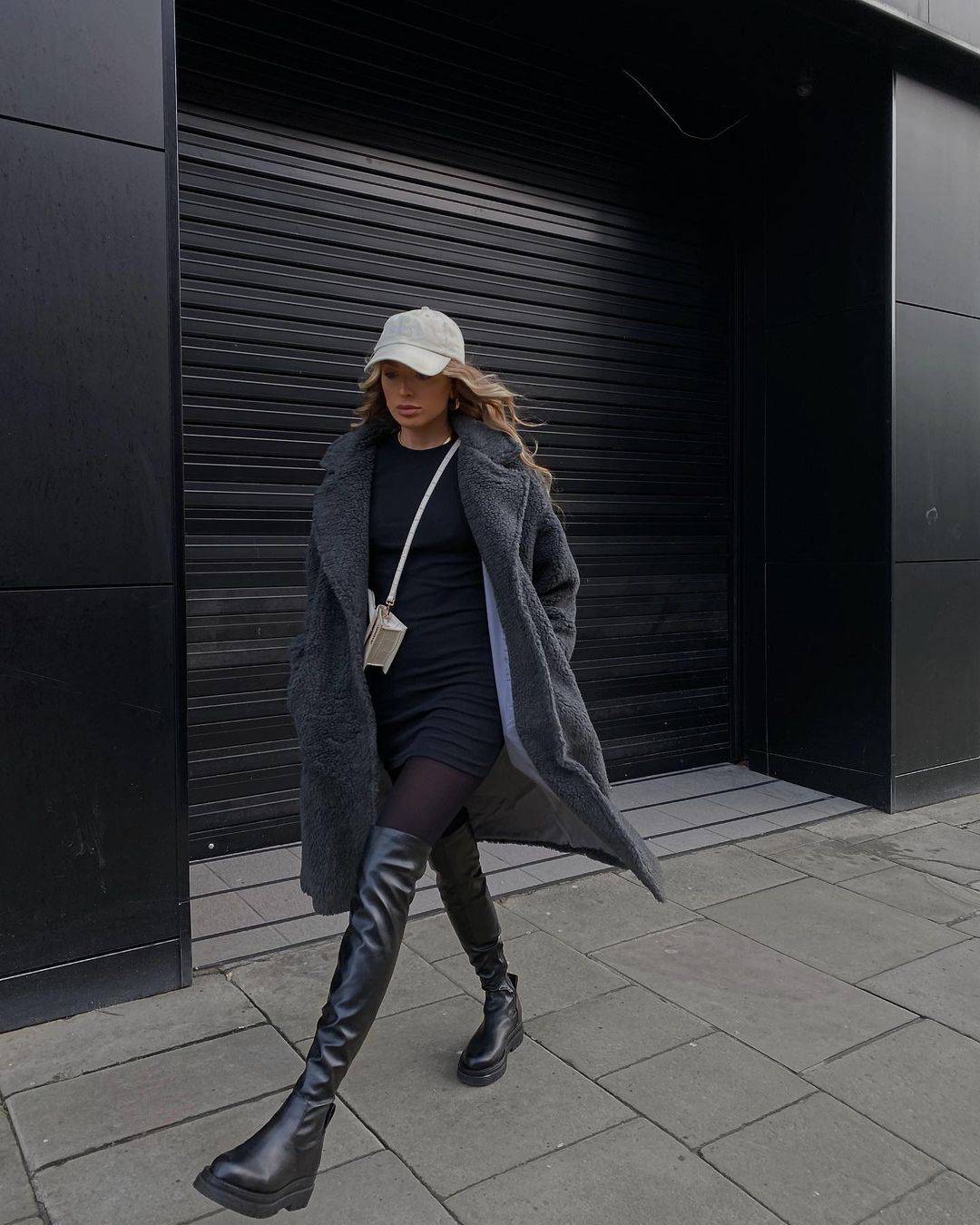 How To Style: Leather Gilet

Now when we say we are obsessed with gilets lately, we mean OBSESSED. Especially with @lornaspaine's leather number in this grungy all-black look – yet another way to elevate that loungewear we are all living in RN. So simple but so effective.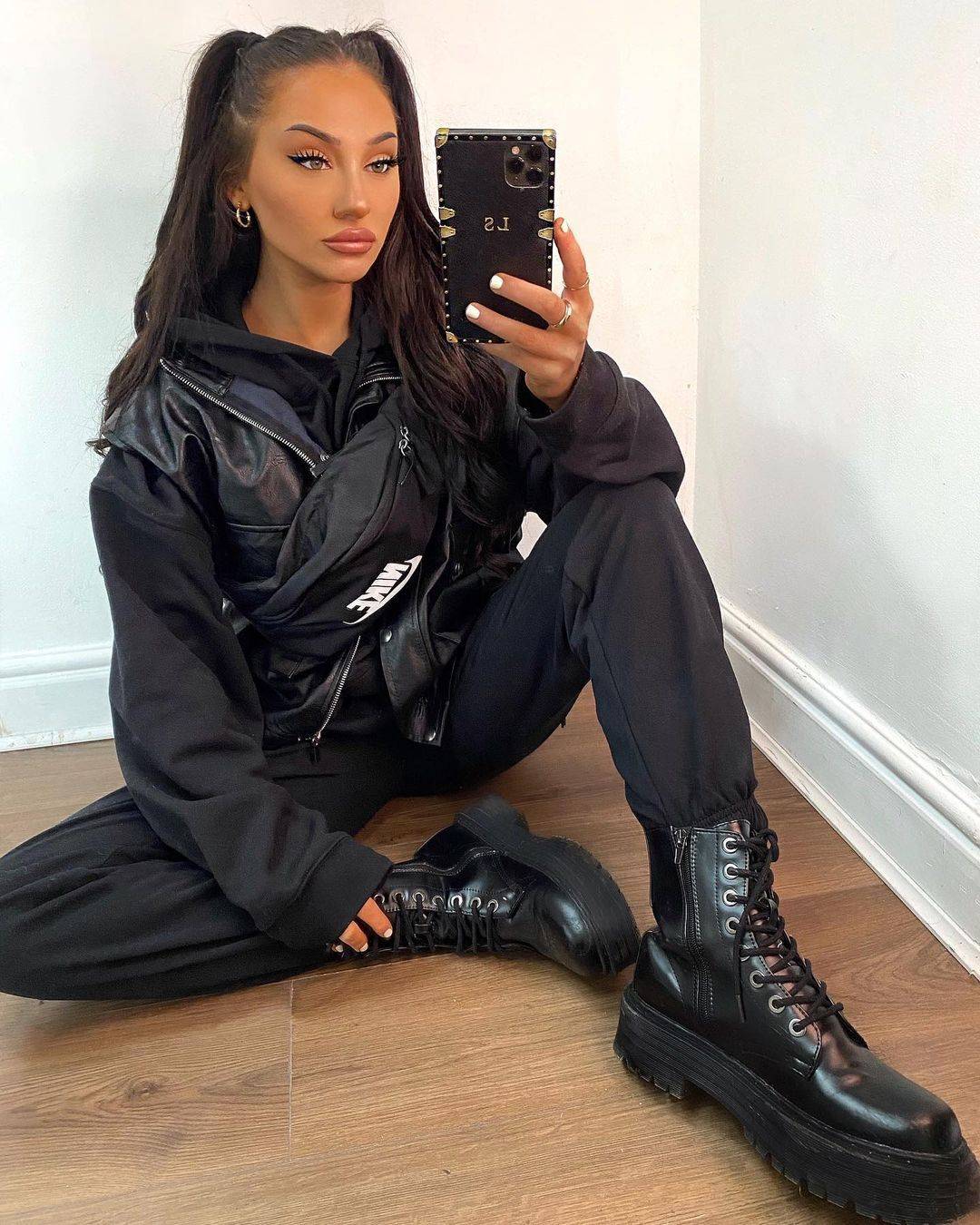 Or what about @natseleen_'s 'fit? The same leather gilet (see we told you, obsessed!) but with a checked shirt dress and some pouch-detail boots. This look is sooo good, and so simple as well. the perfect way to get more wears out of the piece as the weather starts to warm up!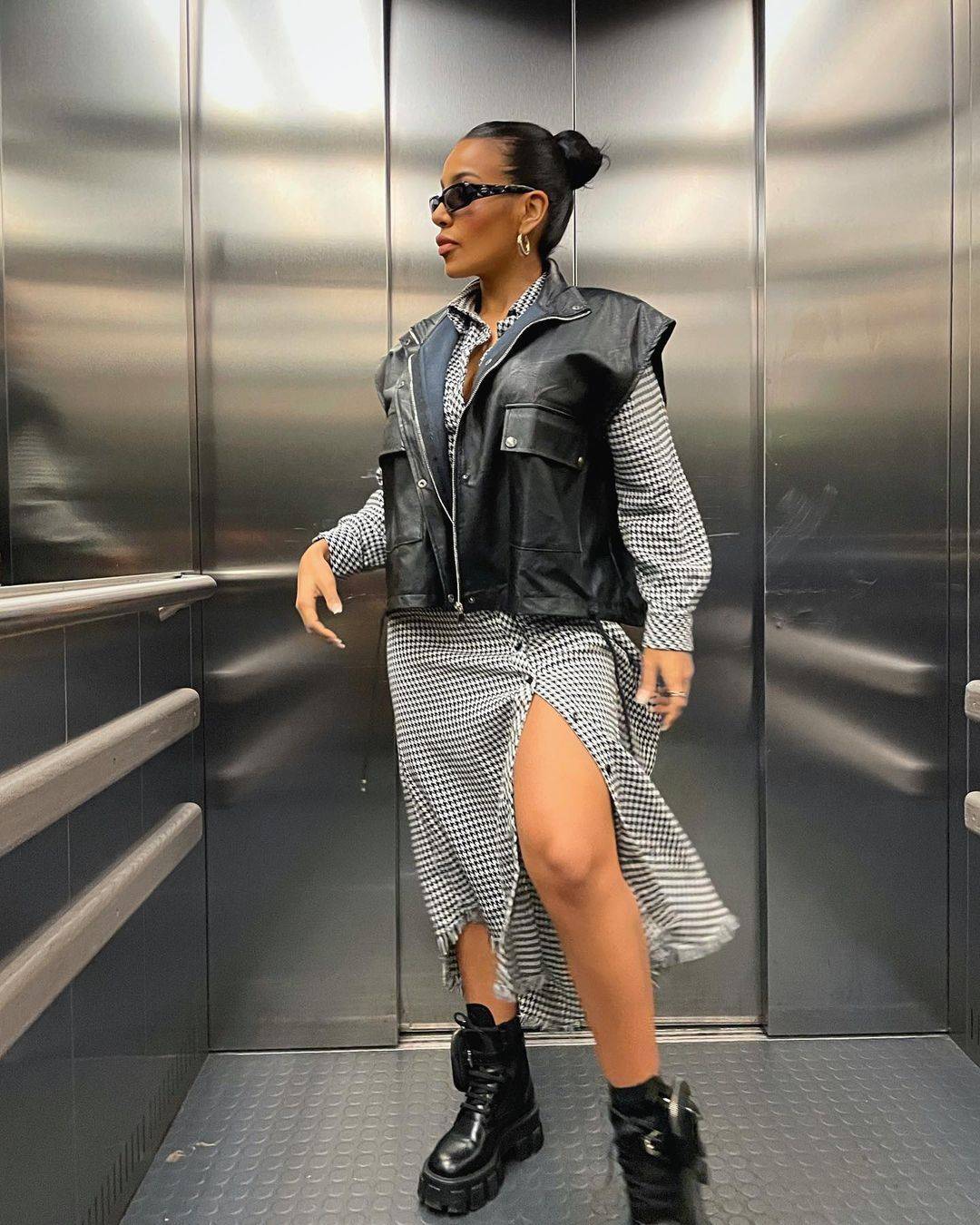 How To Style: Leather Blazer

Maybe its too cold to get the cycling shorts out, but @natseleen_ is making us want to! This is another comfy 'fit that looks next-level with a leather blazer thrown over. But we also love to pair a blazer with jeans (when we finally get around to wearing those again…)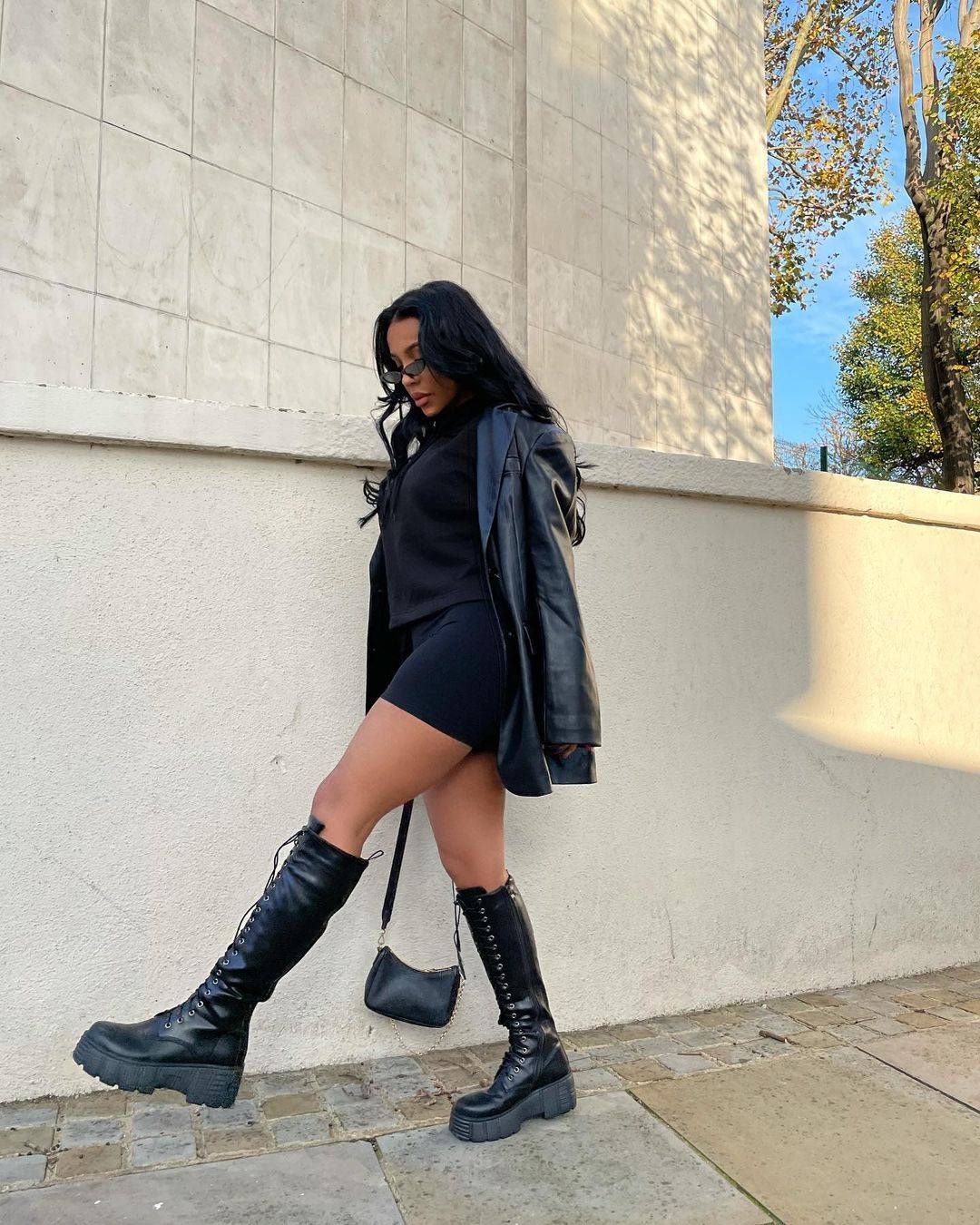 How To Style: Leather Jacket

Of course we had to give everyone's old faithful a shout out: the leather jacket! If you don't have one already then you need one. It's our go-to throw on jacket for a night out but honestly, there are so many outfit possibilities for every-day use. (and so many colours to buy!) Go casual like @liat.x in this red leather look. All you need is an oversized tee and some skinny jeans. Gorge.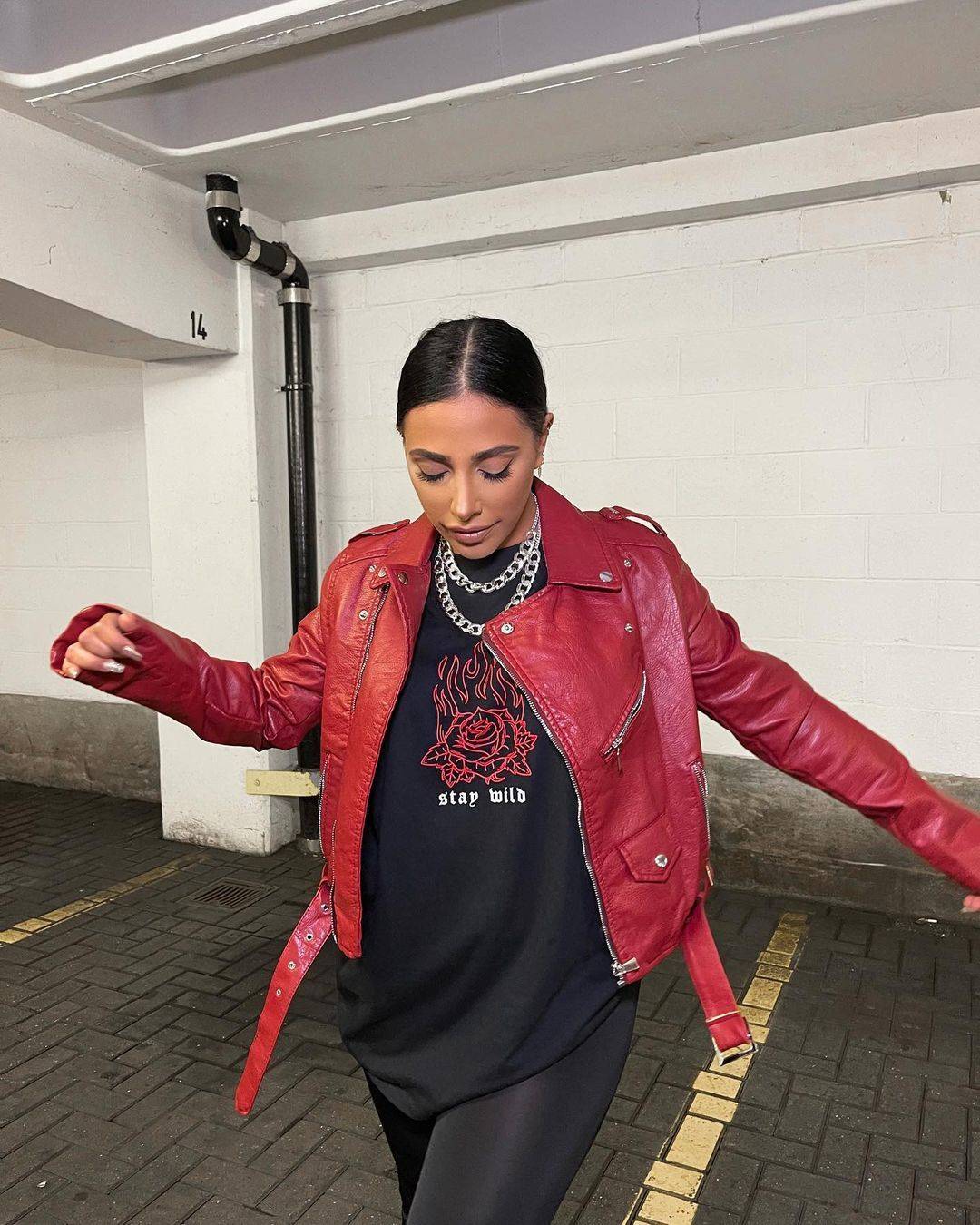 Like we said – there are so many ways to include leather in your looks! It's a trend that's not going anywhere anytime soon, so definitely worth investing in.
Shop Faux Leather here
---
---