Do you feel like it's time to revamp your space? Or adding those personal touches that would make your flat feel more homely, and cosier? I'm Waiki, I'm a lifestyle blogger with a passion for interior design and home decor. Over the years I've moved home several times and experienced living in both flats and houses. The one thing that's always been important for me as a lover of interiors is the comfort and warmth created through my choice of decor. We've all been spending a lot of time at home lately, and it looks like this will become our new normal for the weeks ahead! This is the perfect opportunity to make the small changes to our homes that could make a huge difference to the way we feel about staying home. Here are 5 ideas on how to up your flat game and create the cosiness and comfort you really deserve right now.
Cosy up!
Your home should feel like your sanctuary, a place to relax and feel at peace. One way to do this is by making your living space feel as snug as it can possibly be. In my living room for example, I do this by adding throws, extra cushions or throw pillows on my sofa. They make the room feel much more inviting. A throw or blanket isn't just for the winter; it's an accessory that can be used all year round as a way to style your sofa or even your bed. H&M Home have an amazing range of cushion covers, throws and blankets available on their website – the perfect way to add a little texture to your space and of course have something soft to snuggle up in during those quiet evenings at home!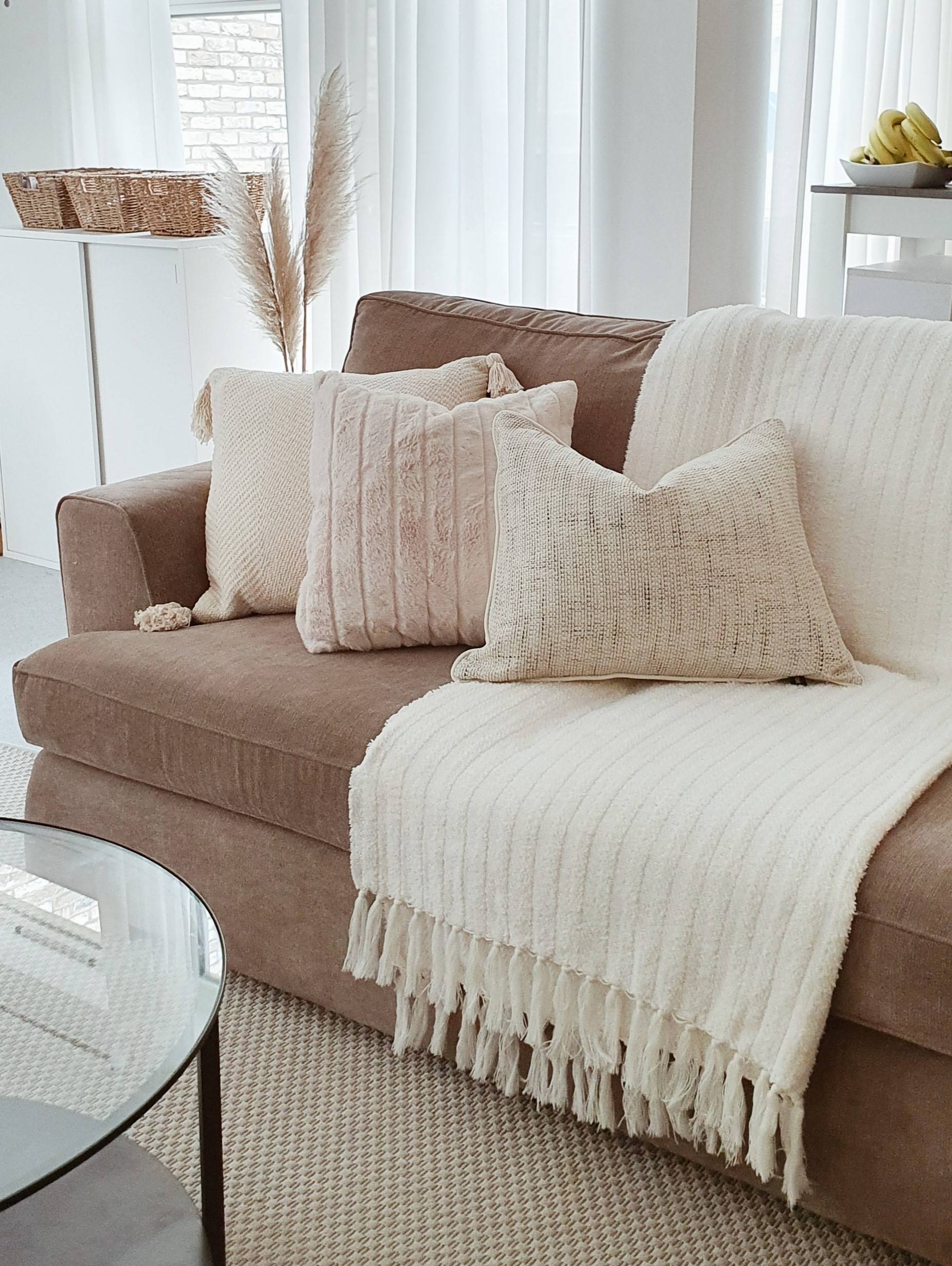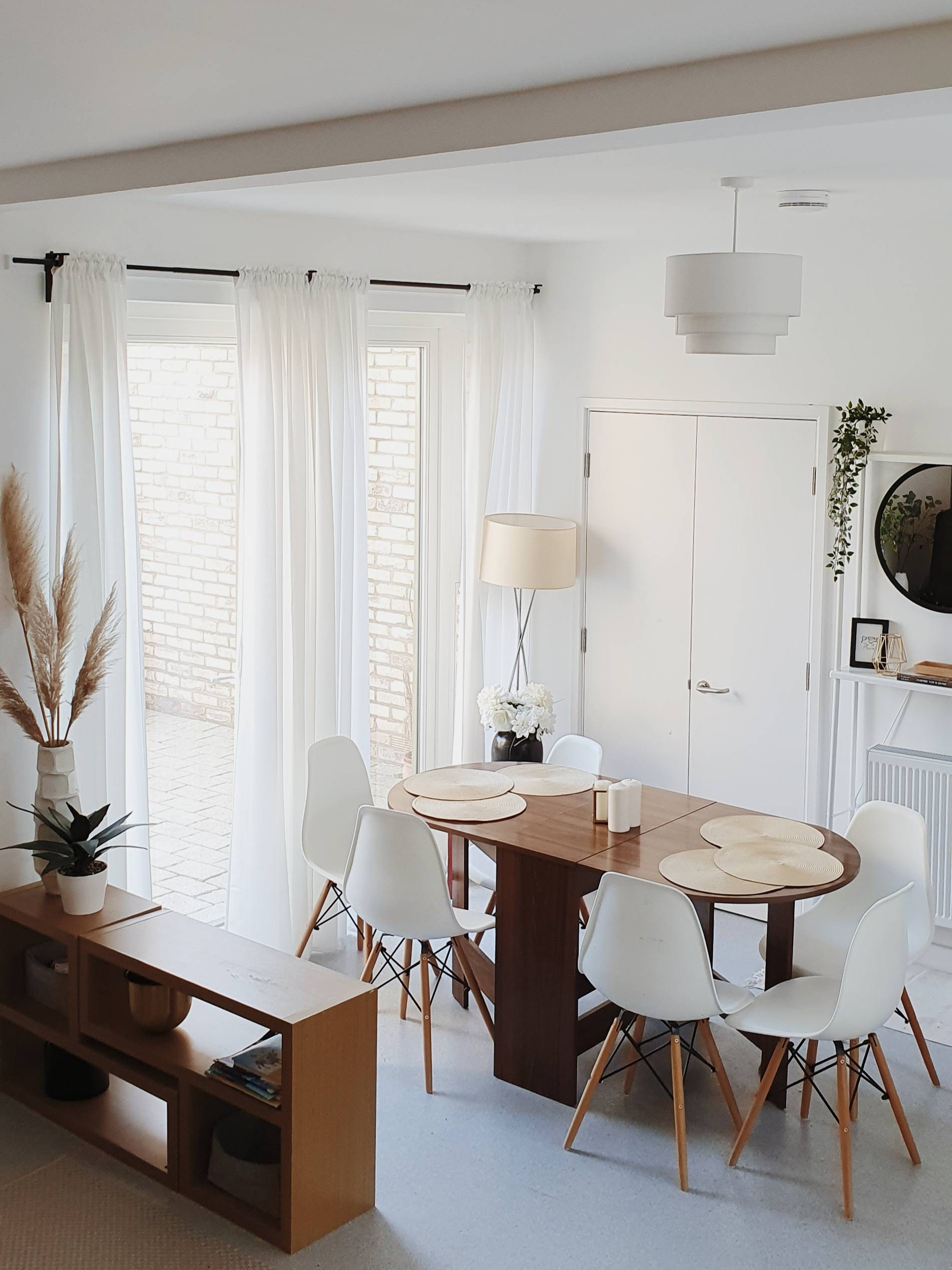 Create your perfect home working space
A lot of us are going to be working from home over the next few months, so why not take this time to create your perfect little home office? Wherever you've chosen to set it up, be it in your bedroom, your living room or spare room (or, if you're as adventurous as I am, in the storage space under your stairs!)… your work space needs to help you maintain your productivity; but it should also look good. The first thing you'll want to do is to de-clutter and organise your space. I always use Pinterest for inspiration, and one recurring element of a functional working space is having the right type of storage or some sort of organisation system, e.g. shelving, drawers, a filing cabinet, boxes or a wire wall grid. Nothing worse than a disorganized desk when you have to spend the whole day working from home.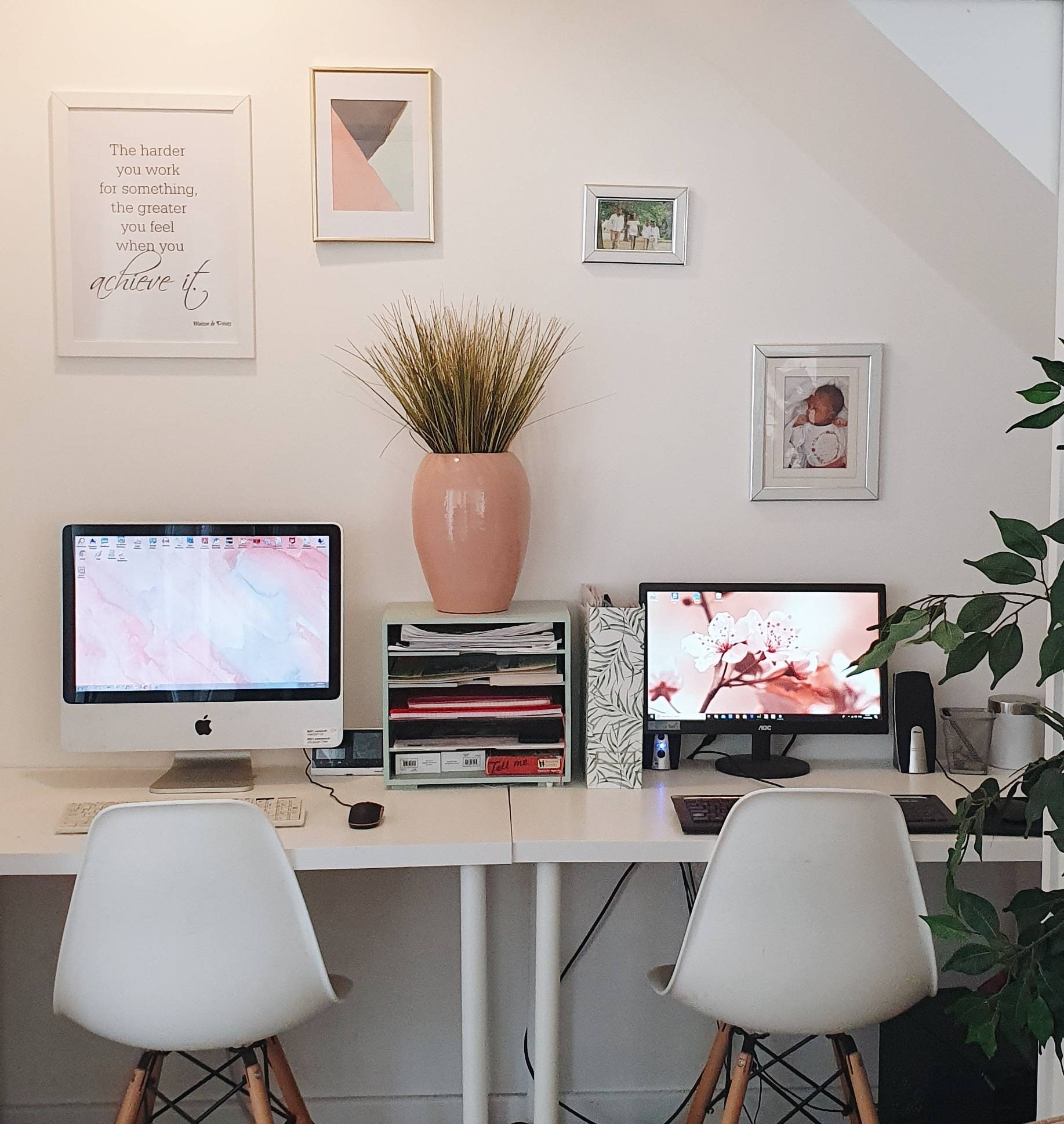 Bring life into your home
You'll often hear that having plants in your home is one of the best ways to 'bring life' into it – the greenery, the energy it creates and the idea that looking after a live plant can also help lift up your mood. I definitely recommend having at least one plant in every room that has natural light coming in. But plants don't need to be real to make your flat feel homely and cosy. Artificial plants are a great alternative if you can't get hold of live plants especially at this time. People often ask me about my plants, and the truth is that every single plant in my home is artificial, but they all look very realistic. They're also becoming quite popular with home decor enthusiasts. IKEA Online has an amazing range of plants, both real and artificial. Pampas grass is another great option to bring nature into your home, so next time you're out on your government-authorised daily walk (!) look out for those tall cream feathery flowers. I recently fell in love with the trend and managed to get a small bunch from a neighbour. They add so much elegance and style to my home and I plan on keeping them for a long time, even when the trend starts to fade. A quick tip to make sure they don't shed: Spray them with hair spray!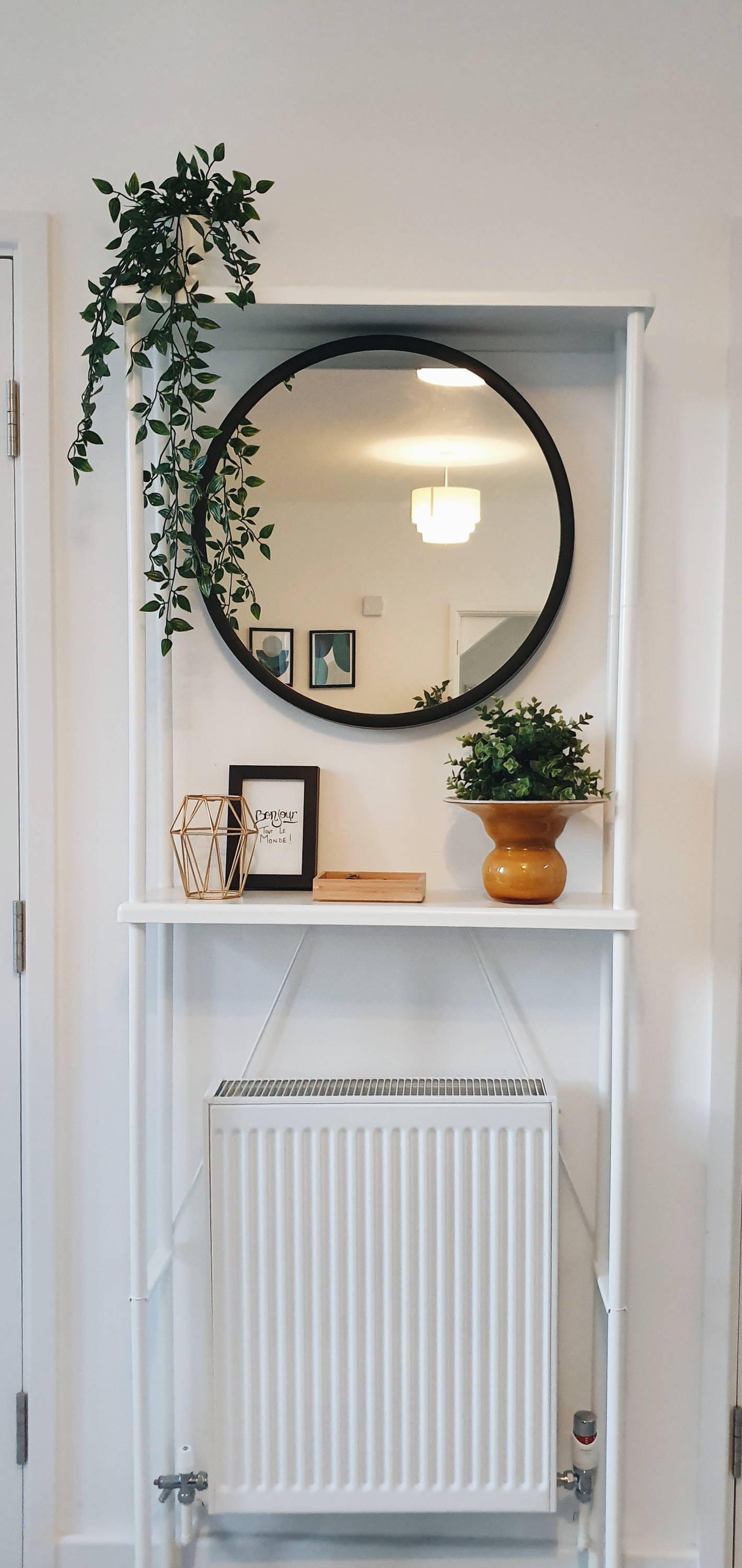 Keep wellness in mind
Every time I walk into my bathroom, it feels a little bit like walking into a spa – and that is completely intentional. I've added small touches to create a relaxing atmosphere for self-care and wellness. Candles and oil diffusers are a vital part of my home – Amazon has quite a big range of reed diffusers and candles. Having lots of lighting options in my home also helps me create different moods. I have floor lamps and side table lamps which I use instead of the main ceiling lights whenever I want the room to feel less bright, and more 'moody'. Another tip is to avoid accumulating things you don't need – not that minimalism is for everybody, but the less clutter the better, especially in a flat. I've chosen simplicity as an aesthetic for my home; this is a look I've tried to maintain throughout the years and it's the decor style I feel the most comfortable in.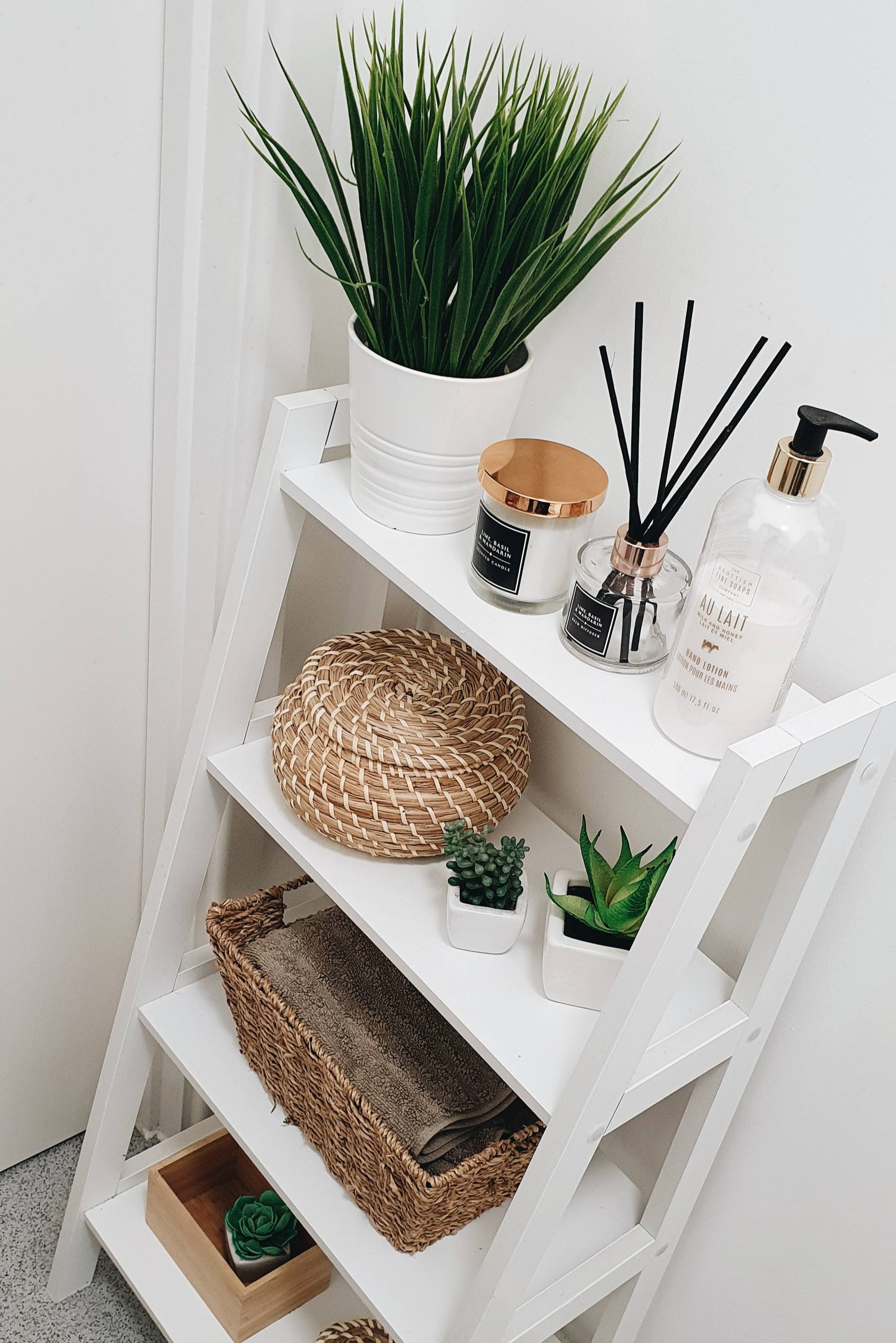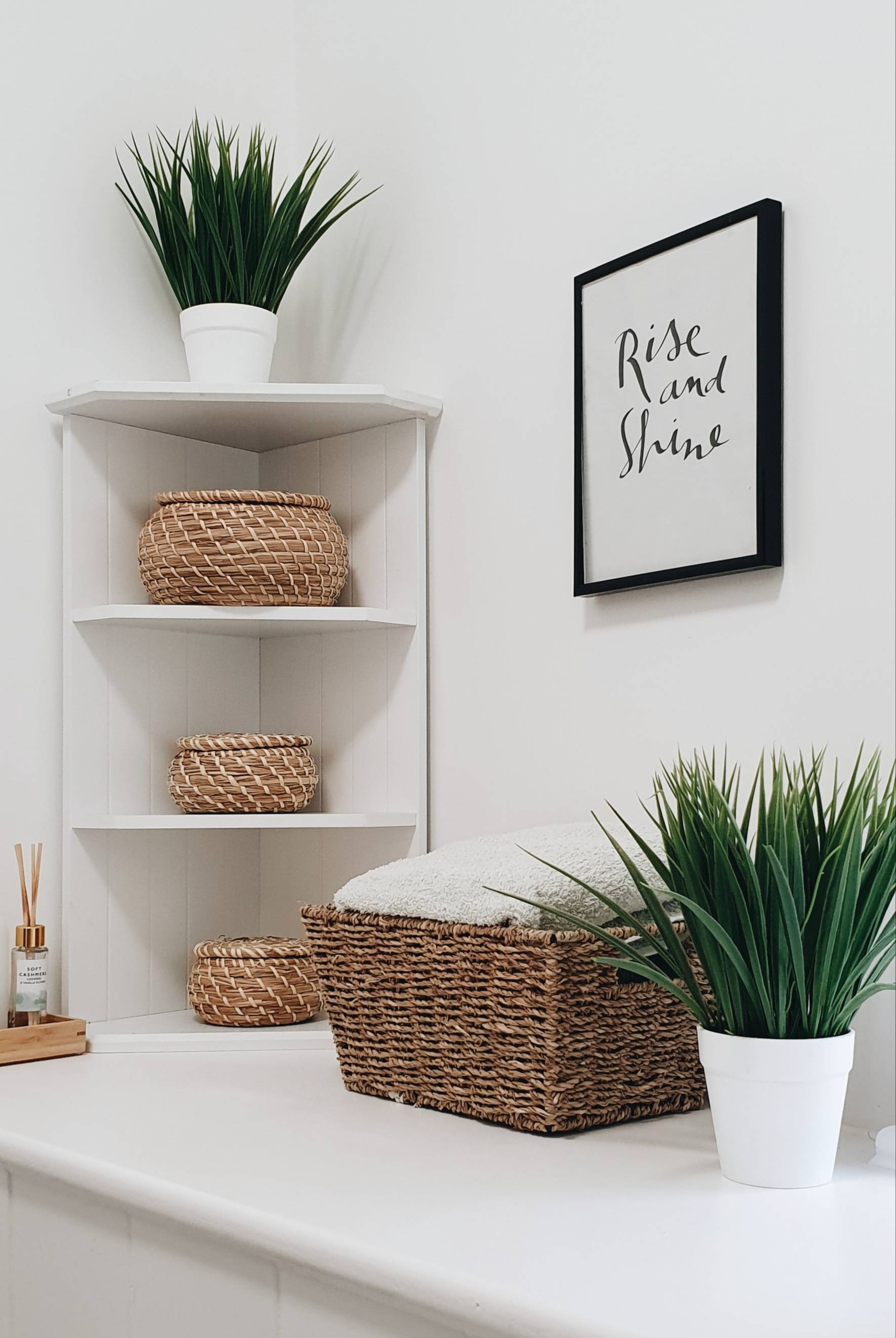 Decorate with unique pieces
Desenio.co.uk is usually my site of choice when it comes to wall art, although I'm becoming more and more interested in investing in unique art pieces and decor, or even creating my own. I've been doing a huge amount of DIY these past few months – I wanted my home to feel like it had my own little stamp on it. DIY'ing in this current climate can be a struggle – you need supplies, materials… but why not start where you are, and with what you have? Look around for things that can be repurposed and upcycled, find tutorials or inspiration on YouTube, there's always a fun project somewhere. If you can sew, draw, or have an eye for detail and a passion for DIY, then you're already hallway there. I've brushed up on my calligraphy skills and created a few art pieces for some of the rooms in my home. It's a relaxing hobby and something that requires very minimal supplies, literally just a pen and paper. The idea is to unleash your creativity and turn your home into a place you can really call your own.