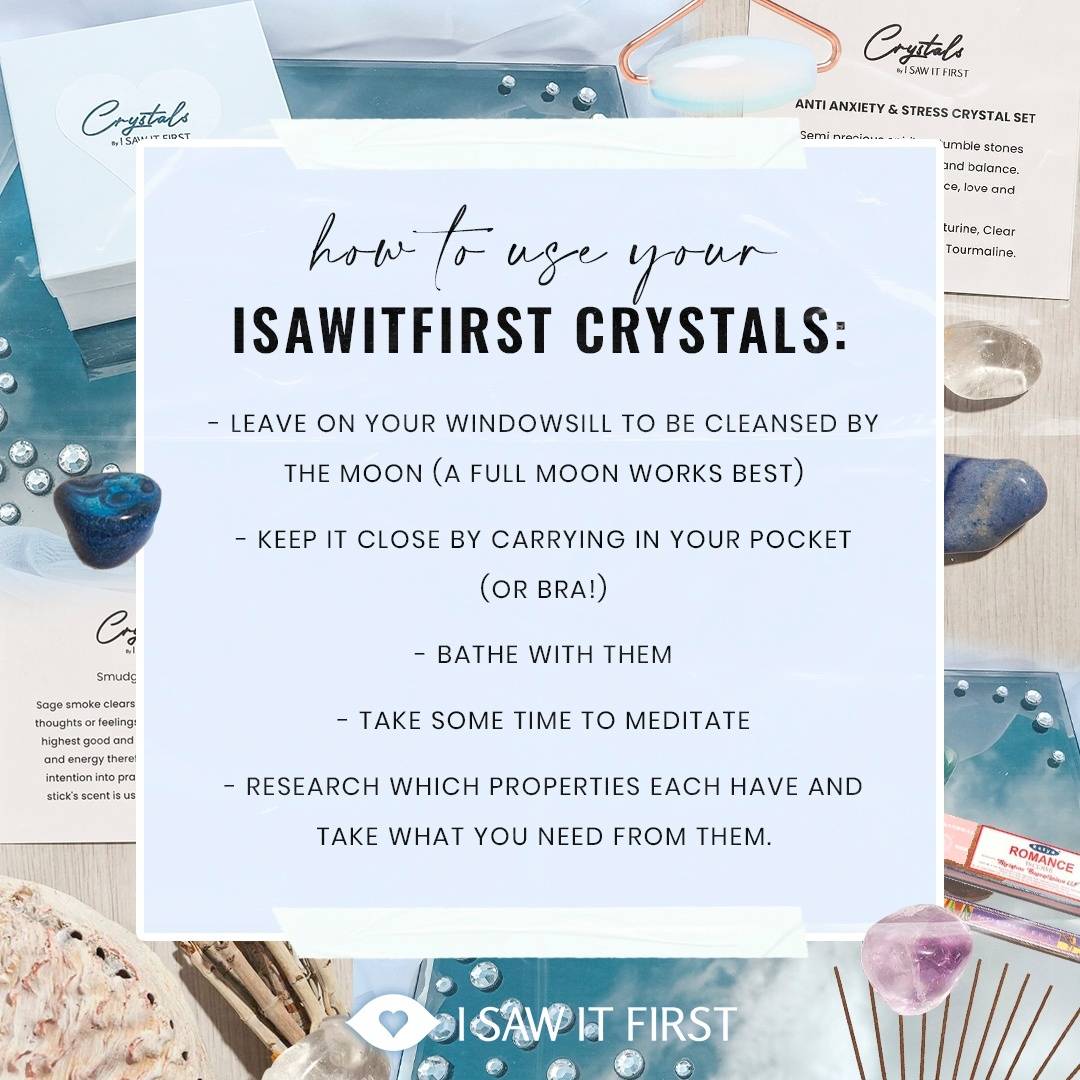 Leave on your windowsill to be cleansed by the moon (a full moon works best)
By placing crystals on your window sill they absorb energy from the sun and the moon enabling them to recharge. It is best to do this at the beginning of a new moon cycle.
Keep it close by carrying in your pocket (or bra!)
This way you can absorb the crystals energy through your skin whilst you go about your day to day activities. Choose a crystal which has healing powers for what you need that day and carry it close to you.
Bathe with them
By bathing with your crystals you give yourself to a chance to recharge and cleanse the crystals at the same time
Take some time to meditate whilst holding / rubbing them
Take some time out of your day, move through your body relaxing each muscle and take yourself to your happy place in your mind. You'll begin to feel the crystal's energy by rubbing them which also helps you relax. Afterwards you'll feel energized - if you can't meditate for long at first then don't worry! It takes lots of practise to be able to meditate for long periods of time.
Research which properties each have and take what you need from them.
Once you begin to learn the properties of each crystal it will become habit to use them as you need them.
Shop your ISAW crystals now...