How To Wear Pink & Radiate Positivity
October is breast cancer awareness month, so at ISAW HQ we're going all pink everything! Super feminine, bold and unapologetic, pink is no longer the colour reserved for little girls!
What's the psychology behind our fave colour then? It has proven to not only promote positivity but also has a calming effect, so much so that some prisons are painted pink to keep inmates chill! The colour pink obviously has romantic connotations but it's also a deeply joyful and refreshing colour. Every shade evokes a slightly different feeling. Hot pink channels unashamed femininity and more muted pinks have a calmer more nurturing vibe.
So how can you style pink like a pro?
Take tips from the Hadids and Kenny and go top to toe...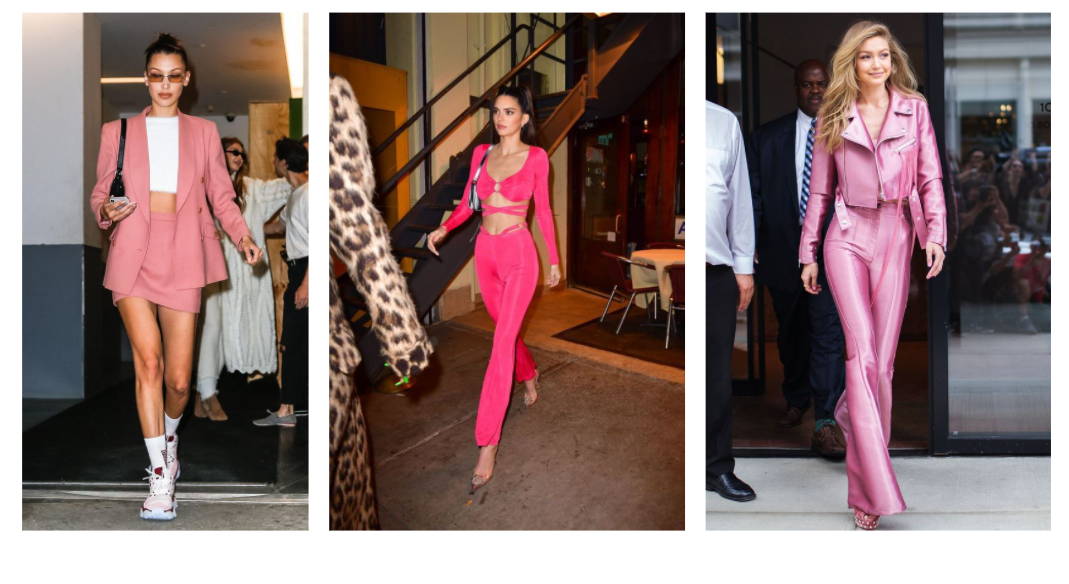 Make like Mrs Bieber and be bold in hot pink. Don't shy away from those brighter tones!
Obsessed with these perfect examples of clashing. Mix up your hues and play with textures to edge up your look.
---
---