Now that summer has officially arrived, it would be rude of us not to help you plan those weekend breaks and get your Instagram looking amaze. We will be revealing the most Instagrammable spots in different destinations every week. So make sure to keep an eye out for our blog series 'I SAW HOT SPOTS.'
Of course we will be introducing our series with the best place on earth… IBIZA!

#ISAWICONS are wearing Green Leopard

Print

Wear Me Any Way Swimsuit, Black/Gold Lurex Long Sleeve Crop Bikini Top, Red Wear Me Any Way Plunge SwimsuiT
Ocean Beach
Obviously our first pick is going to be the renowned Ocean Beach now known as 'O Beach'. If you haven't already got a pic for the 'gram here, then what are you waiting for?! Get inspo from our #ISAWIcons and whilst you're there grab a selfie with Wayne Lineker and don't forget to look out for the I SAW IT FIRST pool party which takes place every Friday! Shop our swimwear here to make sure you're O Beach ready.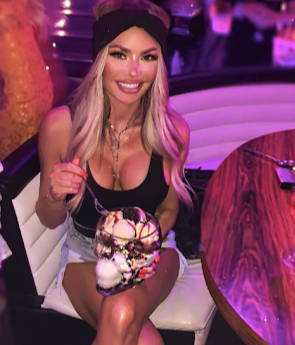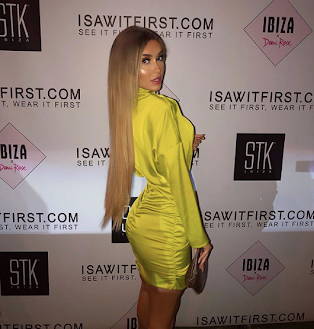 STK
Another top pick is the world famous STK. If you're looking for delicious food, cocktails and entertainment you can't go wrong. Oh, and it's the perfect spot to take a selfie with your girls.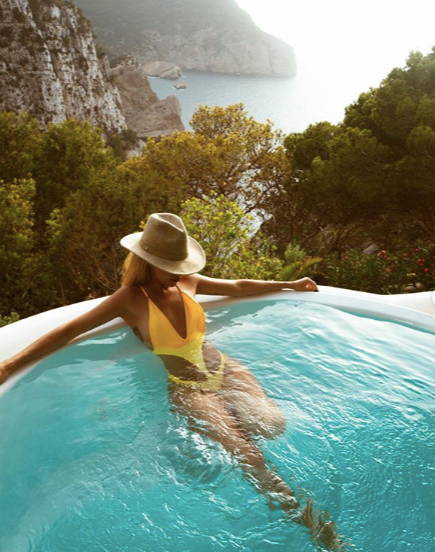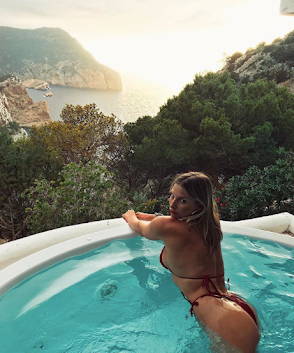 Hacienda Na Xamena Ibiza
There are so many 'chilled' spots around Ibiza. Our fave Hacienda Na Xamena is a spa located on top of a mountain with the best views. Perfect for that pic for the gram.
The Door to Es Vedrà
Ibiza isn't just about partying *gasp*. There is so much culture and history on this beautiful island, such as the door to Es Vedra, which is located by the Time & Space sculpture. Es Vedrà is surrounded by myth and legend, the most popular of which is that it is in fact the third most magnetic spot on earth after the North Pole and the Bermuda Triangle.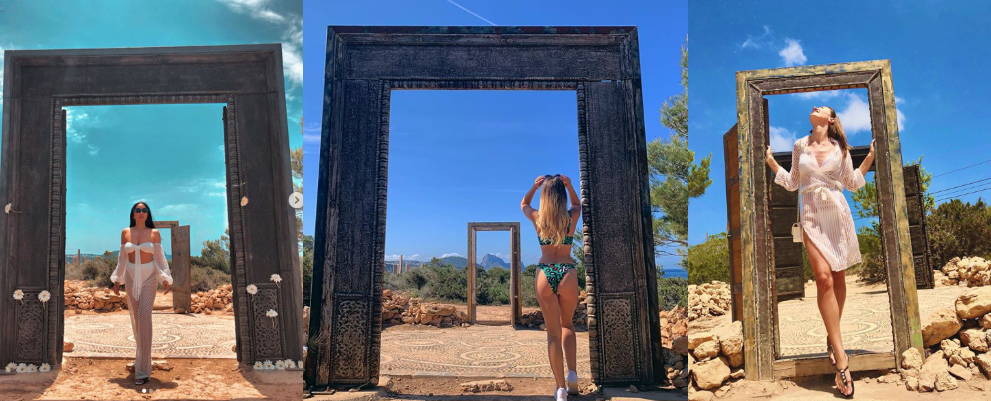 Las Boas
Las Boas is a luxury apartment located on Ibiza Port. You can get all the pics for the 'gram without even leaving your accommodation! Perfect for those hangover days when you can't be bothered to leave the house!

These top picks will create an unforgettable weekend and get your Insta POPPING. We have thought of absolutely everything from a day pool party at O beach, a chilled day in the mountains at Hacienda, dinner and drinks at STK for something civilised, tourist attractions and even accommodation! Keep an eye out for our next I SAW HOT SPOT and let us know where you're going next so we can find the most Instagrammable picks for you.
In the meantime shop our holiday collection on I SAW IT FIRST here!