If you're a fan of HBO's show Euphoria then like us you are OBSESSED with the iconic outfits in every episode! We can only dream of putting together looks like these when we were in high school, being as daring, individual and high fashion as they are but it's never too late to be more adventurous with how you dress. We have all the style steals for Euphoria outfits you could want, whether you want to be as hot as Maddy, as different as Jules or looking for the confidence to wear something more outrageous like Kat.
Maddy is arguably the best dressed from Euphoria. Every one of her outfits intends to turn heads and they do exactly that! If you're wanting to dress like Maddy anything cut out is the way to go, to step it up add embellishment i.e sparkle or feathers.
Rue is the coolest tom boy you know, comfort is definitely key with her outfits but always done with style. Rue's outfits are mostly based around long shorts with a crop top under a funky overshirt or basic hoody and ALWAYS with converse.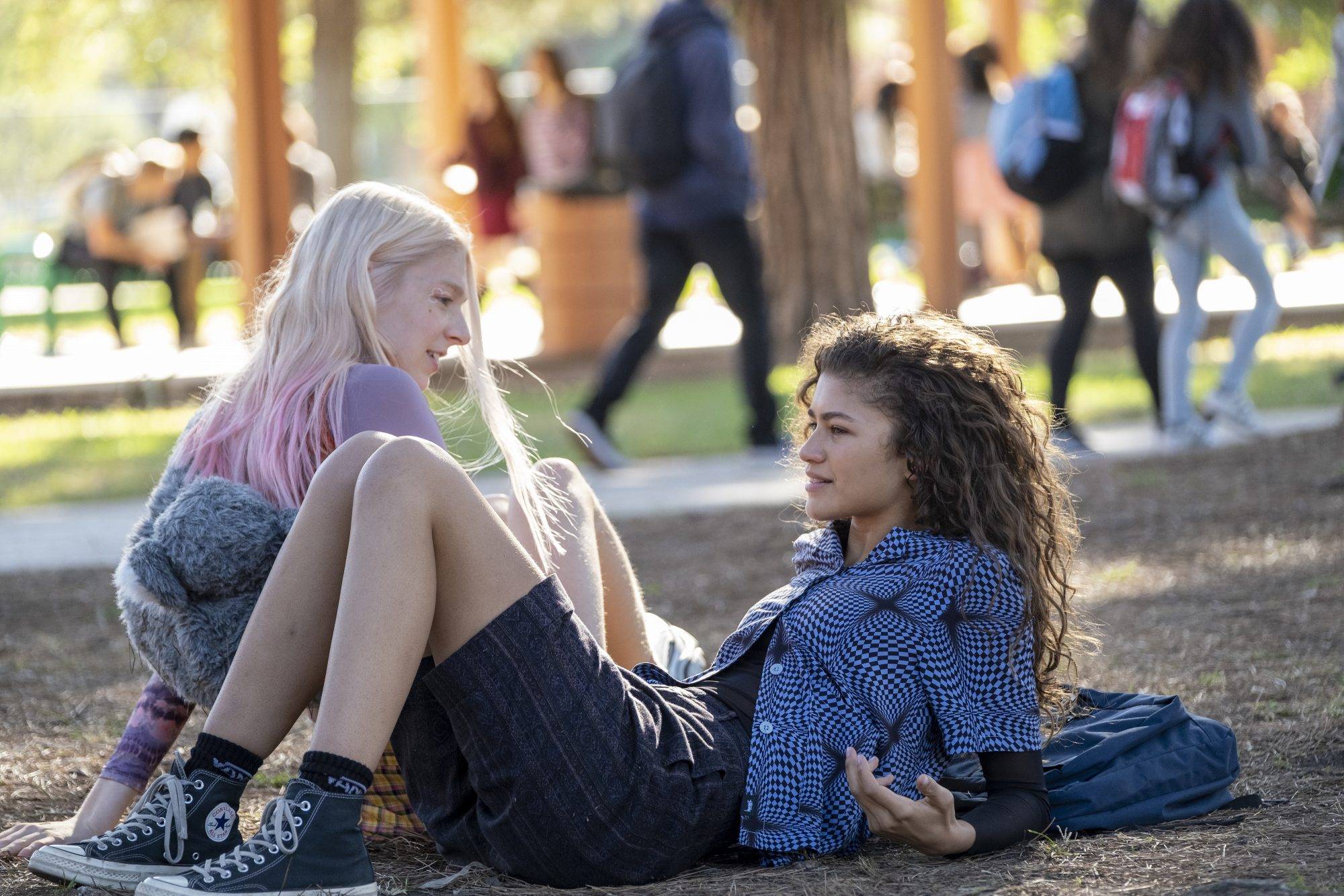 Cassie gives the classic girl next door look, to get Cassie's look go for pinks, pastels, basic jeans and a crop, she levels up basic and kills every time.
Jules looks give us that 90's and naughties mix inspired vibe that we have all been loving in 2021, with pink, layering and mini skirts always playing a part! If you want to dress like Jules wear a cute vest or t shirt over a sheer patterned top with a mini skirt and chunky trainers and of course go extra with the eye makeup!
Kat had a massive fashion transformation in season 2 and has the confidence we all dream of. Going from basic t shirt and jeans to wearing harnesses, underwear as outerwear, as well as chains and chokers. Sheer tops, PU and hardware are the must haves if you want to steal Kat's style.
Season 2 of Euphoria has brought us even more iconic outfits! With Cassie going through a fashion transformation, Lexi getting more screen time and more outfit changes than ever we have so many looks to create! We have rounded up our 4 favourite Euphoria outfits from season 2 along with style steals to make you feel like you'd fit right in at East Highland High School.
MADDY & CASSIE MATCHING OUTFITS

When Cassie begins changing her style we loved every single one of her looks, but our fave has to be the leggins and ruched crop top co - ord that awkwardly was very similar to Maddy's outfit, there is nothing worse than turning up in the same outfit as someone but somehow these two make it work!
Lexi brought the preppy, cottage core style that we were missing from the show this season and we love all the dainty collars, frills and tartan prints she wore! Re-create her convenient shop look with this button up cardigan and tartan leggings.
Kat went through an image transformation in the first season Euphoria and this season she has definitley found her style. This cold shoulder long sleeve top and matching sheer skirt is the perfect style steal for the dress she wears at Maddy's birthday.
A shocking and iconic moment in the series has to be when Cassie changes into her hot tub outfit at Maddy's birthday, she looked incredible in the hot pink swimsuit, this one peice swimsuit provides a cheek bit of underboob and definitely gives Cassie vibes.