ISAW HOTSPOTS - Dublin
This payday weekend was set to be the busiest day of the year for holiday bookings, known as 'Sunshine Saturday'. More than one million people across the UK are expected to have gone online with the expectation of booking a get away from mini city breaks to their 2 week holiday in the sun.
If you're desperate to get away ASAP, a goto get away at this time of year is Dublin. Dublin is somewhere everyone needs to go at least once, as its a place with so much to offer, that is only a short flight away!
You only need a couple of days to enjoy Dublin - but there is so much to do, so we have narrowed down our top 5 things to do, so you can concentrate on planning your outfits!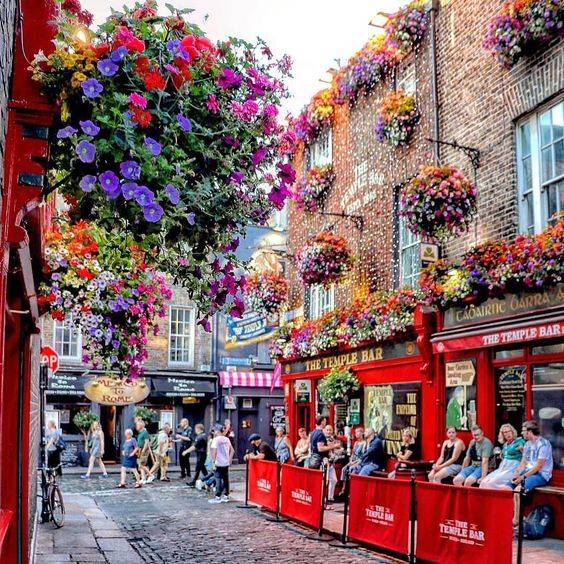 1. Temple Bar District
If you are in Dublin, the Temple Bar District is a must! It is an area in Dublin where you can find everything, from entertainment, and art to amazing places to eat! This is our top recommendation if you are looking for to experience Dublin at its best!
If you are looking for a fun night we recommend 'The Oliver St.John Gogarty' - a pub that has live music sessions every night, which guarantees a good vibe. It even has the added bonus of a hostel upstairs!
---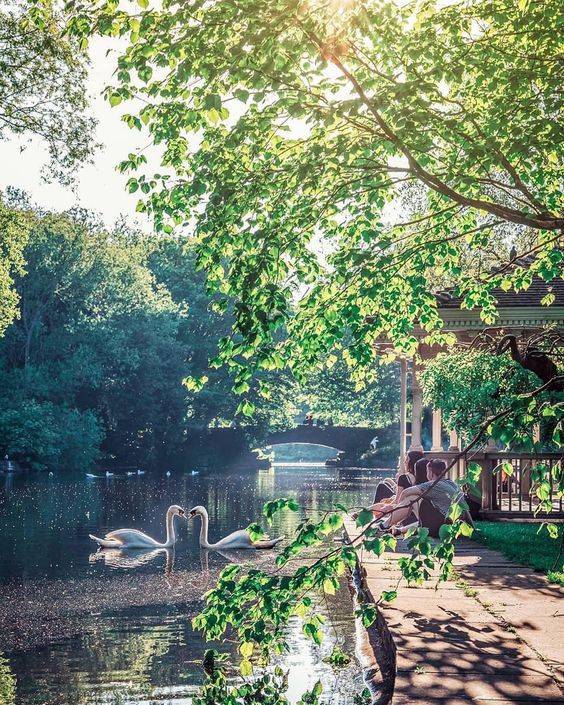 2. St Stephens Green
St Stephens Green is a public park at the heart of Dublin. The park features amazing scenery, a playground, a garden for the visually impaired, a variety of plants and birds, and is home to a number of sculptures and monuments which are key to Irish history.  
In and around the park you can also visit the Little Museum of Dublin, 'Ireland's World Famous Shopping Street', Grafton Street, and one of the city's main live music venues, National Concert Hall.
---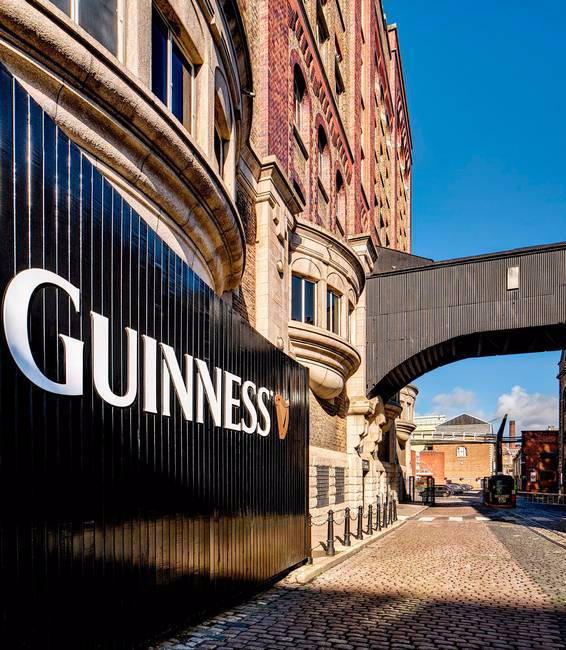 3. Guinness Storehouse
If you're in Ireland you need to have at least one Guinness, and you may as well have this at the Guinness Storehouse Tour. Located in the heart of the St. James's Gate Brewery, the Guinness Storehouse is Ireland's most popular tourist attraction. The journey begins at the bottom of the world's largest pint glass and continues up through seven floors filled with interactive experiences, and many drinks along the way, what is not to like?
---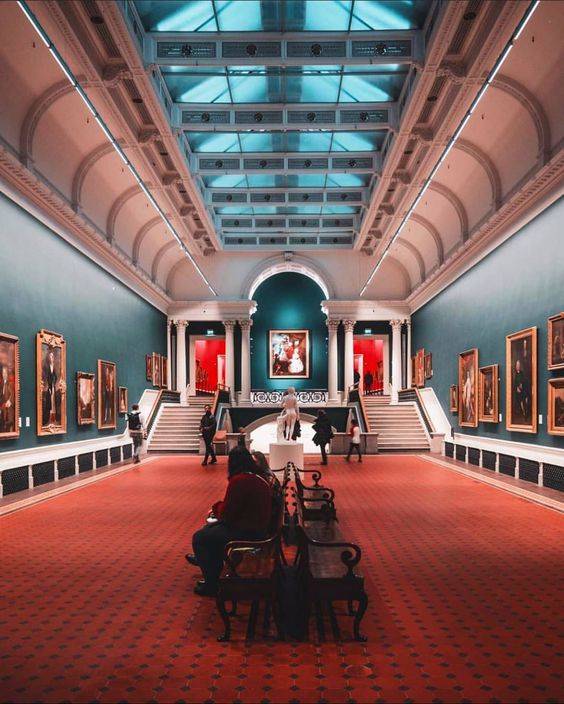 4. National Gallery of Ireland
If you enjoy museums and art, the National Gallery of Ireland is a must!
The National Gallery of Ireland in Dublin boasts around 2,500 paintings and approximately 10,000 other pieces of artwork including water-colours, drawings, prints and sculpture. It also houses a renowned collection of Irish paintings, of course, the majority of which are on permanent display.
To top it off there is free audio tour guides, free public tours at weekends, a shop, a restaurant, so you have no excuse not to go!
---
5. Eat Amazing Food!
One of the best things about going to a new place is trying lots of new places to eat! As Dublin is the biggest city in Ireland there is plenty of amazing places to eat. We have picked out our favourite places for breakfast, lunch and dinner for you, so you have one ay sorted!
Breakfast - Angelinas
Angelina's is one of the finest breakfast and brunch spots in Dublin, without a doubt. With interiors that are totally instagram worthy and food that tastes amazing, it is a must try!
We recommend the French Toast with Maple Syrup & Seasonal Berries!
Lunch - Meltdown Toasties
Cheese. Toastie. Heaven. Meltdown toasties are hands down the best in Dublin, if not Ireland! They have every filling under the sun, anything from cheese and ham to 'The Wacky Walnut' (Prosciutto, Brie, Extra Mature Cheddar, Charmelised Pear, Walnut and Homemade Chilli Jam!)
Dinner - Robertas
Roberta's is an award-winning glasshouse restaurant & bar located in the heart of Temple Bar! It is perfect for relaxing with friends, intimate date nights, drinks or lazy weekend brunches! The super cute and sophisticated interiors are perfect if you want somewhere to spend your whole evening taking in dublin!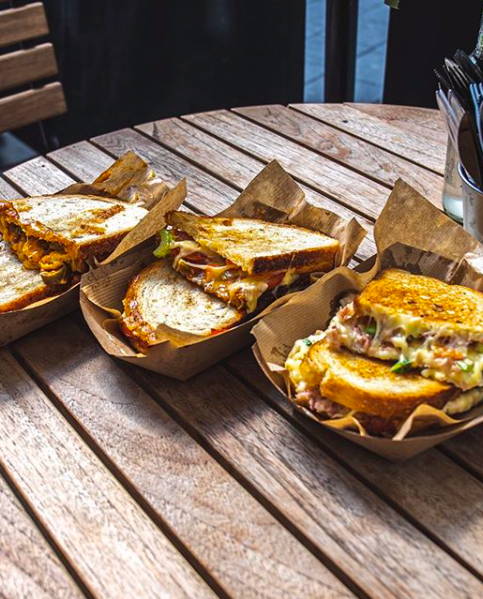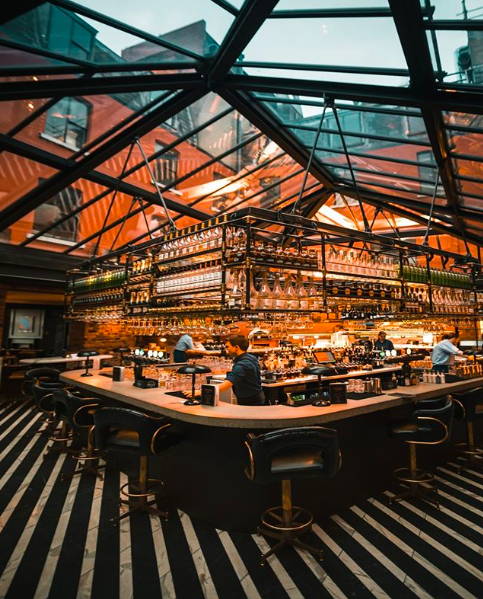 No matter where you go and what you do there - we will have the outfit to match! Shop all new in at ISAWITFIRST.com