Welcome back to the official ISAW NETFLIX CLUB. If you're like us and Netflix is your BFF for Lockdown 3.0 then welcome to the club!

Next up? ALL THE BOYS I'VE LOVED BEFORE 3...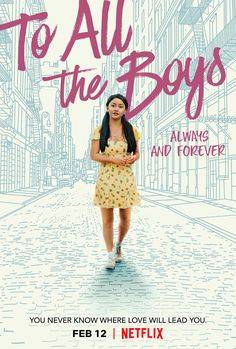 Premise
Lara Jean is back and heading off to Seoul for Spring Break. We see her applying to colleges and agonising over where to go. Will she and Peter go the distance? Or will long distance be the end for them? I mean it's probably a little obvious but that's why we LOVE a Netflix original romcom. Exactly the kinda entertainment we're craving atm. Nothing too challenging in this film and we loved it.
Characters
Like Gilmore Girls last week i'm going to list the best and the worst...
WORST
Lara Jean
Sorry but she's just the worst. Lashing out at Margot was bang out of order and she's just a bit of a moaner. Too harsh?
BEST
Peter
Gorgeous and a real romantic at heart plus we love how cute he is with Kitty. What's not to like?
Kitty
I just don't know what more you need to know. Matchmaker and style icon.
Dr Covey aka Lara's dad
Just a major sweetheart! Love that he gets his girl in the end.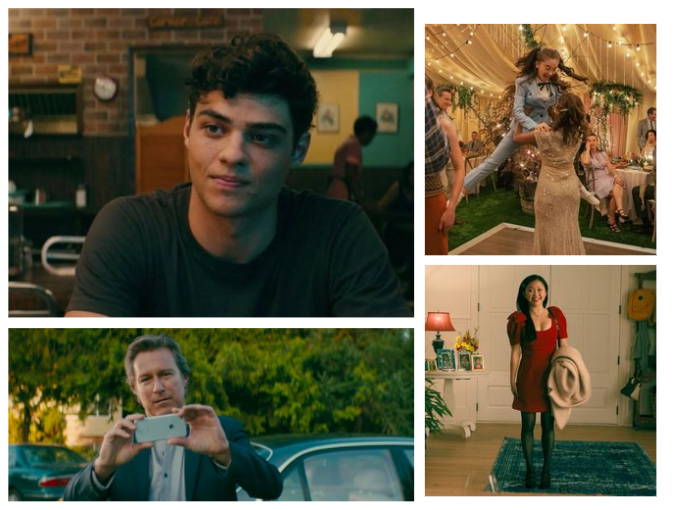 Best Bits
The promposal for Molly Marshall - extra af but so cute!
Lara Jean watching college acceptance videos after being rejected by them. We really felt that.
Peter surprising Lara Jean after her trip to Korea. Babe.
The NYU rooftop party. We wanna be there so bad.
Best Lines
Peter: Have you ever listened to Oasis?
LJ: Not on purpose
Dr Covey: Katherine Song-Covey has discovered boys. God help 'em! (iconic)
But I Do Know That Love, Real Love, Is Choosing Each Other Through All Of It, Every Single Day. Beginning, Middle, And End.
**I'm not crying you are.
Best Outfits
Lara Jean knows how to nail a 50s style dress and fresh white trainers, Chris' 90s Kate Moss vibe prom look is to die for and Kitty is all the right Y2K vibes we want rn. Oh and shout out to the wedding dress of dreams from Trinny.
Here are some of our fave fash moments...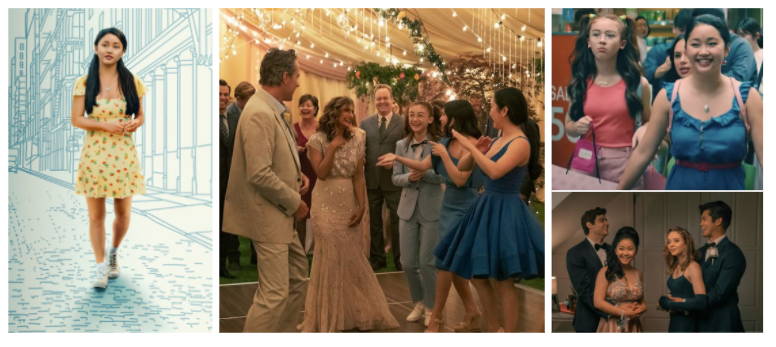 ---
---