ISAW NETFLIX CLUB: WILD CHILD
Welcome back to the official ISAW NETFLIX CLUB. If you're like us and Netflix is your BFF for Lockdown 3.0 then welcome to the club!

Next up? WILD CHILD!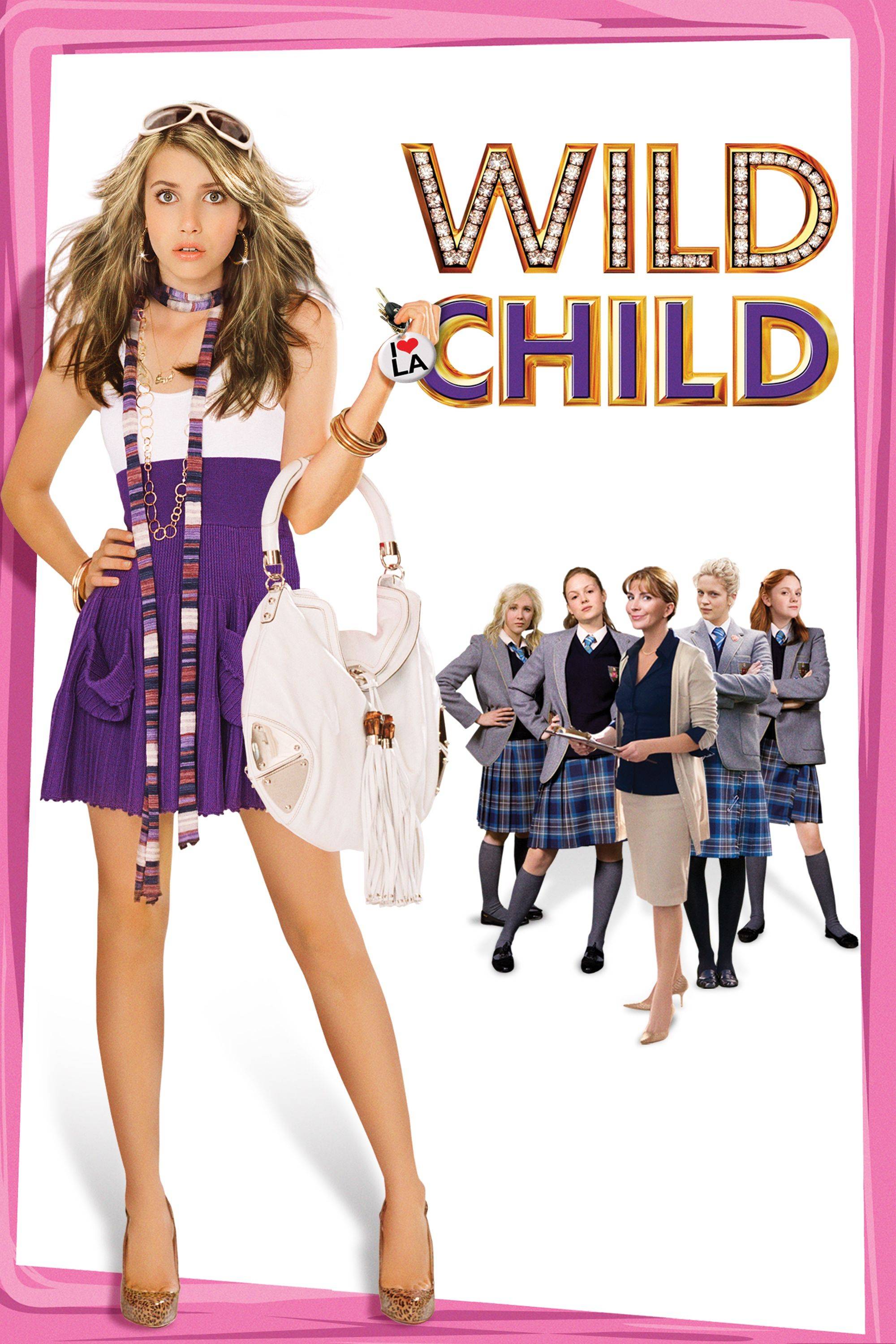 Premise
Spoilt brat and Malibu Princess Poppy Moore has driven her Dad too far and so is sent off to boarding school in England to straighten her out. As a former boarding school pupil myself it's actually quite an accurate representation tbh but sadly my green-uniform-wearing all girls school didn't have Alex Pettyfer to ogle at. Anyway, we watch as Poppy navigates bitchy head girls, archaic rules and the lacrosse field. This is a proper teen romcom so get cosy, get all the snacks and get Wild Child on.
Poppy Moore (Emma Roberts)

She's everything we thought a Malibu barbie would be. She is a stark reminder that boarding schools aren't just about freezing dorm rooms, deeply unflattering uniforms and horrible food but they're all about sisterhood. She also gets to snog Alex Pettyfer so she wins frankly.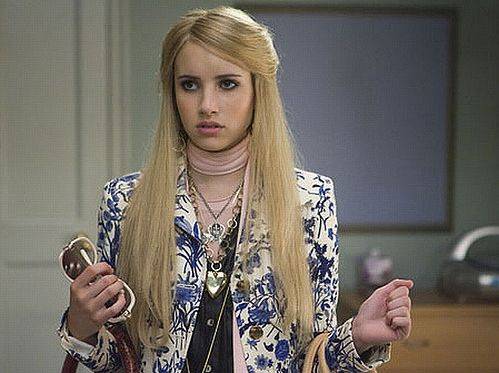 Freddie Kingsley (Alex Pettyfer)

The absolute pinnacle of the types of boys we used to fancy at that time. Floppy blonde hair, posh and called Freddie. Tick, tick, tick.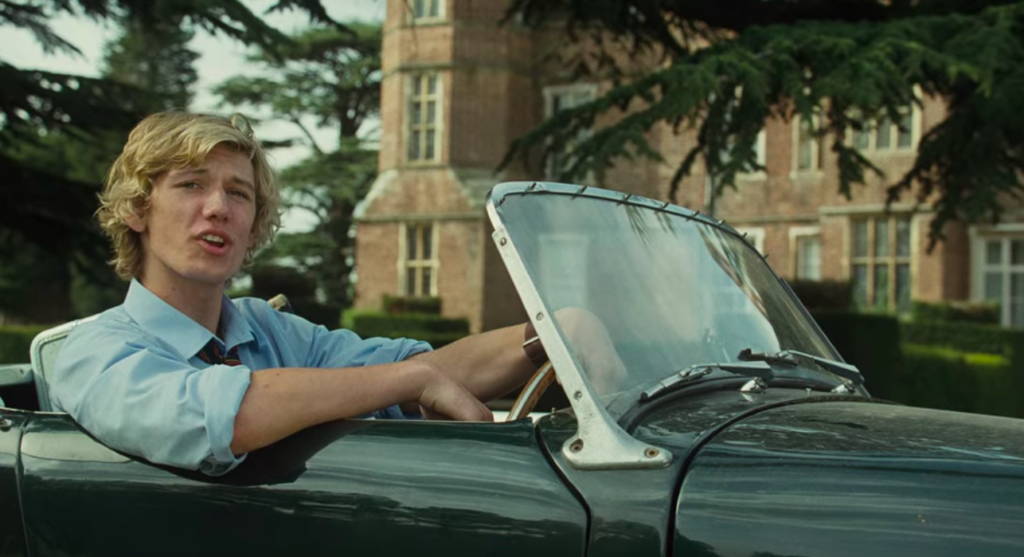 Drippy (Juno Temple)

One of the best characters. Obsessed with sex (of which she knows little about), dyes her eyebrows too dark and orders creme eggs when trying to buy booze in the local shop. I think we're all a little bit Drippy!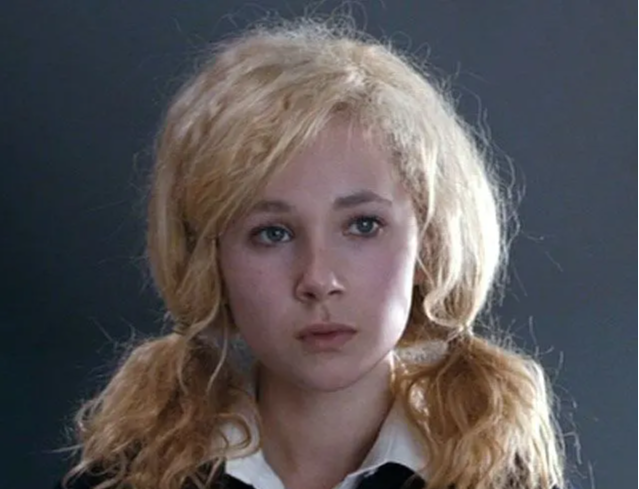 Head Girl Harriet (Georgia King)

Harriet has some of the best lines in the film. The epitome of snobby head girl but I kinda felt sorry for her.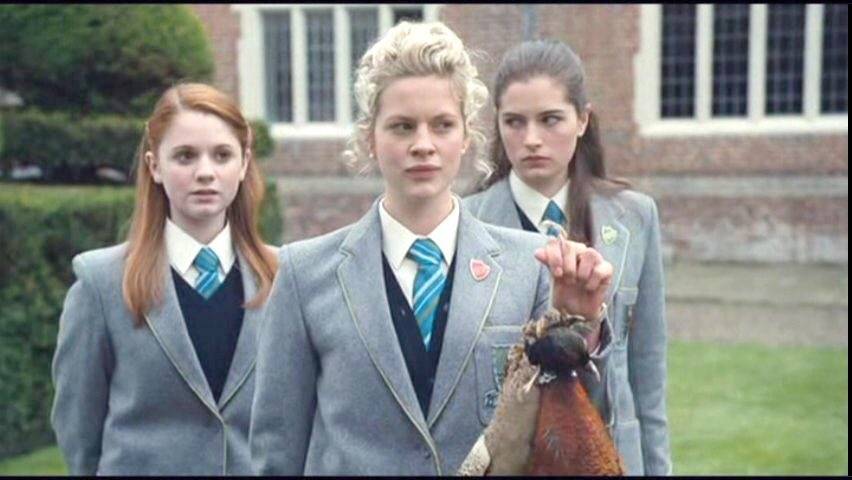 Best Bits
The shopping montage. Every romcom needs one and this one is no disappointment! I miss the days of strolling through Oxfam!
Harriet showing up in full Jane Austen garb to seduce Freddie. I applaud your creativity hun.
Poppy's routine at the school social. I can't be the only one who tried to learn it?
Best Lines
Harriet being savage:

There is an hierarchy in this school. Teachers, prefects, scholars, dogs, vermin, Americans.
Drippy defending her drunken behaviour brings me back to my own school days:
Kate: Sorry Mrs Kingsley we just got a little bit carried away.

Mrs Kingsley: Well as I understand, Drippy was totally carried away by Mr Nellis and Miss Rees-Withers after lying in a pool of her own vomit.

Drippy: Actually it was Kate's vomit. I was just lying in it.
Poppy saying what we're all thinking:

What is this place? Hogwarts?
Freddie being painfully English:

Poppy: Ok, cards on the table. Are you gay?
Freddie: No, just English.
Best Outfits
This film gives me a heavy dose of nostalgia and that goes for the outfits too. The beaded necklaces, the obsession with short skirts, the big hair, the beaded necklaces and even the hideous uniforms. Despite all that there are some gorj fashion moments: Poppy's arrival outfit is perfection and as is her school social dress. Here are some of our other faves...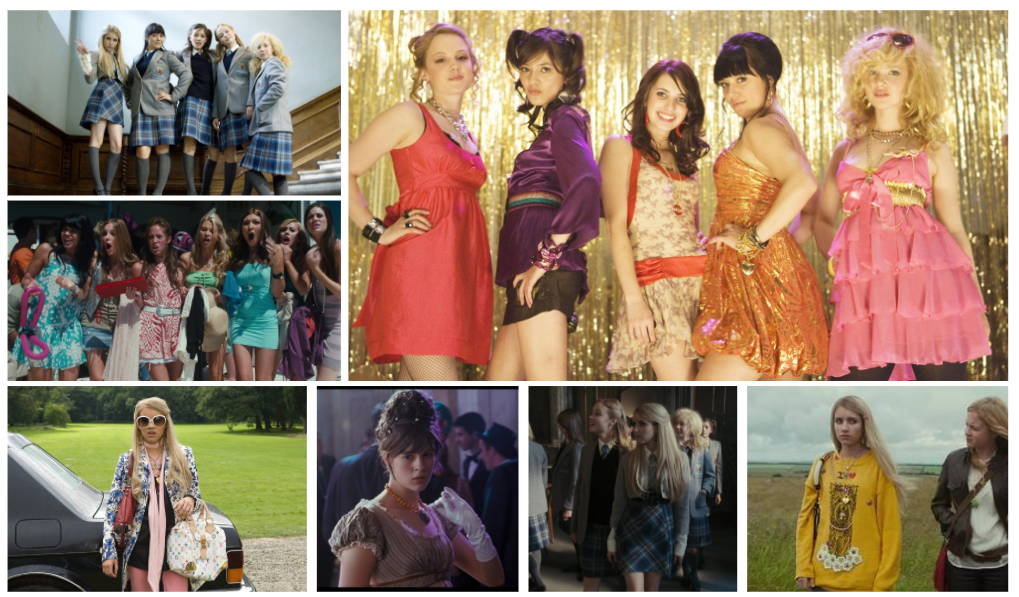 ---
---