Well guys, we've officially made it. We've been given a date by the government, and if everything goes to plan we'll be completely back to normal by 21st June! We can taste the freedom already… that's why we've gathered together our best and most on-trend June 21st outfits, perfect for your post-lockdown debut. Whatever your plans are, prepare your wardrobe with these styles and you're bound to be the comeback of the year.
Shop our 21st June outfit category here!
OPTION 1: If you're a classic jeans and blazer kinda girl, this is definitely your go-to for a bottomless brunch. Opt for some comfort stretch split hem jeans, paired with a simple white vest and a military blazer - you can't go wrong! Add a cute accessory that compliments the look but brings another element to it, like these zebra hair clips! Finalise everything with some barely there heels and a cute bag to fit all your essentials for the day ahead!
Shop the look: jeans, hair clips, vest, blazer
OPTION 2: Comfy ribbed dresses are a staple in summer. Dress them up or down and you give an effortless look every time. For a bottomless brunch, a racer bodycon dress and some chunky boots are the perfect match. Wear a cropped jacket off shoulder to give a relaxed fit, and complete it all with a black shoulder bag. Put your hair in a cute bun with some strands hanging from the front, apply your lipgloss and order your fave cocktail.
Shop the look: dress, boots, denim jacket, bag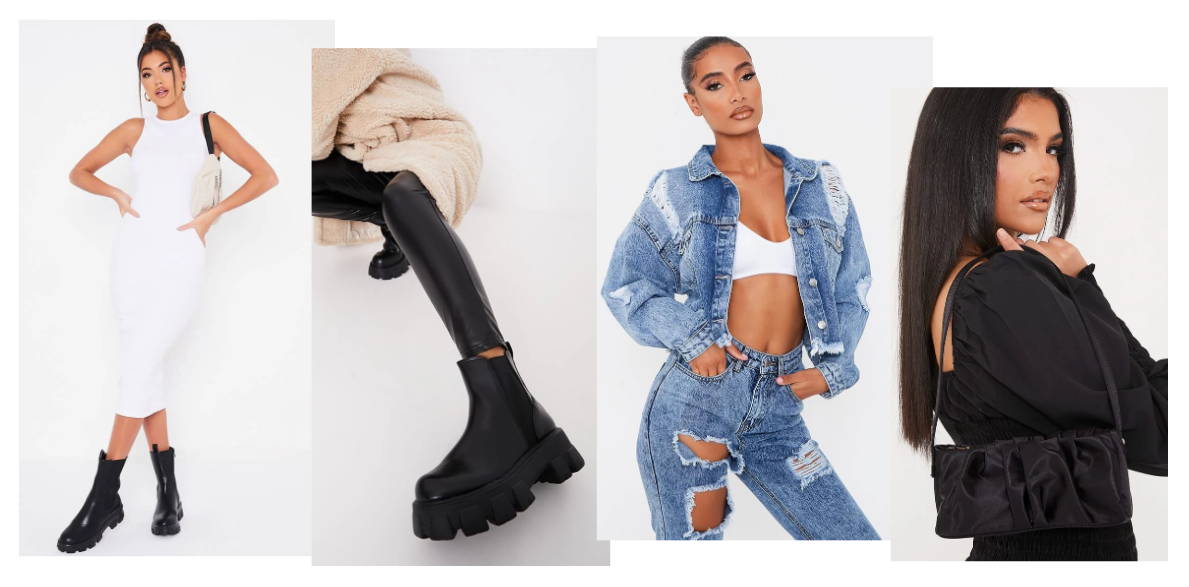 OPTION 1: Clubs reopening is definitely music to our ears. We're taking it for everything it's got, so when we make our official back-to-clubs debut we've gotta be fierce. This puff sleeve skater dress is elegant and comfy, perfect for a club night on a warm summer evening. Pair with some gold earrings and strappy heels and you're sure to be ready for any photo op!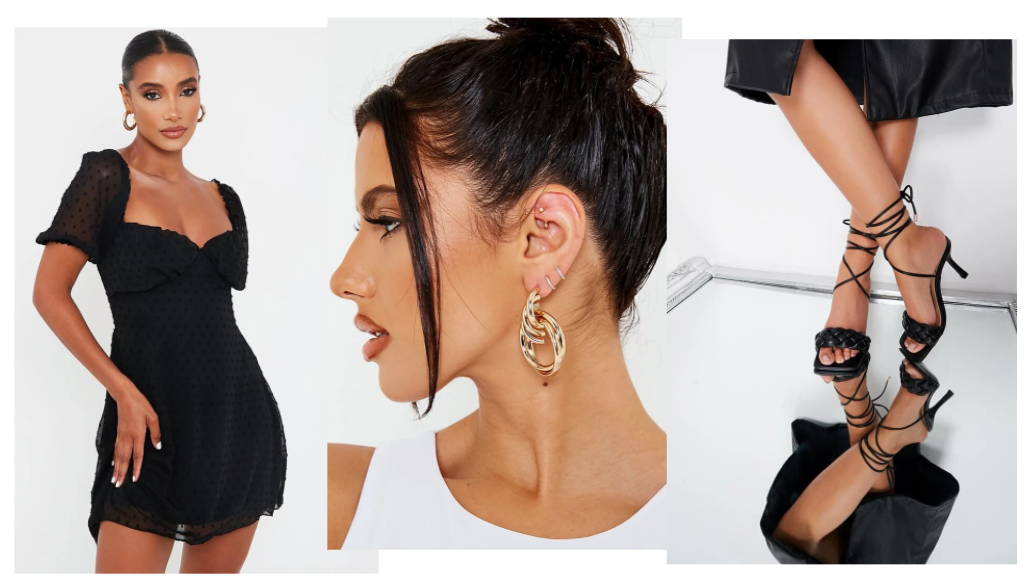 OPTION 2: Chocolate brown products were and still are a serious MOOD. Stay right on trend at your next bar outing in this ruched balloon sleeve dress with the heels to match. Add a pop of contrast and colour with this cute mini bag! A sleek ponytail or some curly hair will go great with the look too.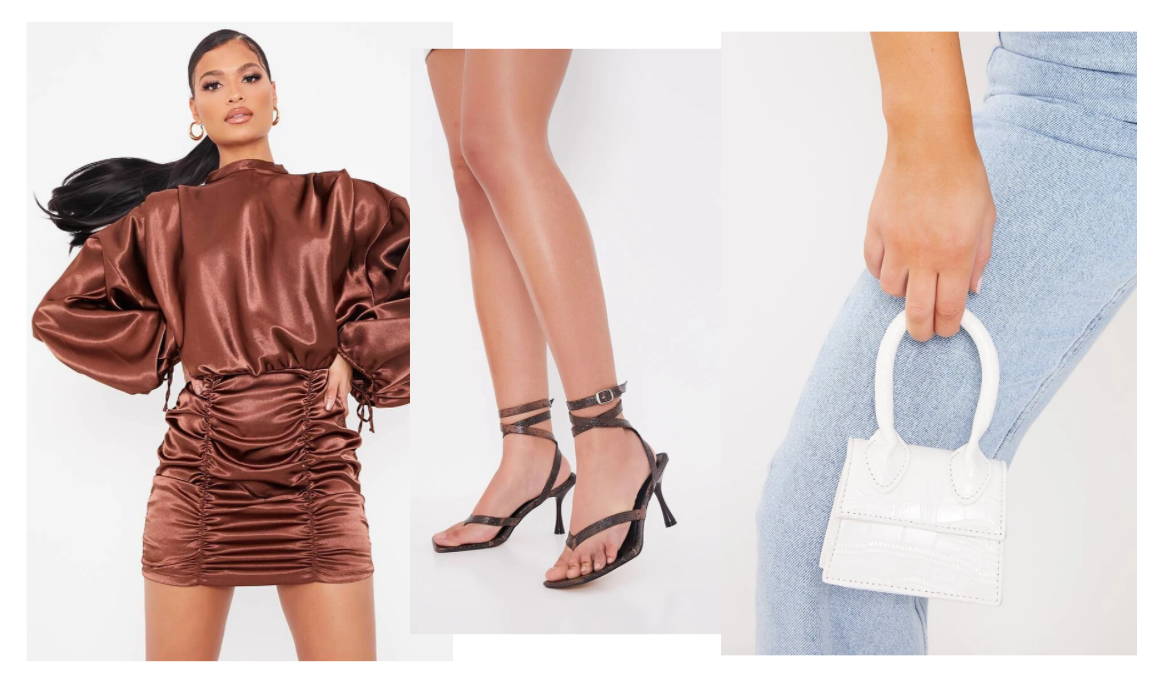 OPTION 1: Grab yourself a pair of our iconic cross over waist jeans as a staple for your SS wardrobe. They'll go with absolutely anything, so for a nice meal wear a corset top for a sexy look. A red leather jacket will go perfectly with an all black look, complemented by a gold necklace and earrings. Wear some trainers to keep it casual, or some chunky boots for a different kind of look.
Shop the look: jeans, corset, leather jacket, necklace
OPTION 2: A meal out with the girls definitely calls for heeled boots. Some faux leather trousers are a classic look, so pair with an oversized shirt for your Saturday afternoon meal after a day of shopping. Shirts are an effortless piece, so make sure you get a couple of different colours for some post-lockdown occasions. A cross-body bag will go perfectly with this outfit too!
Shop the look: shirt, leather trousers, boots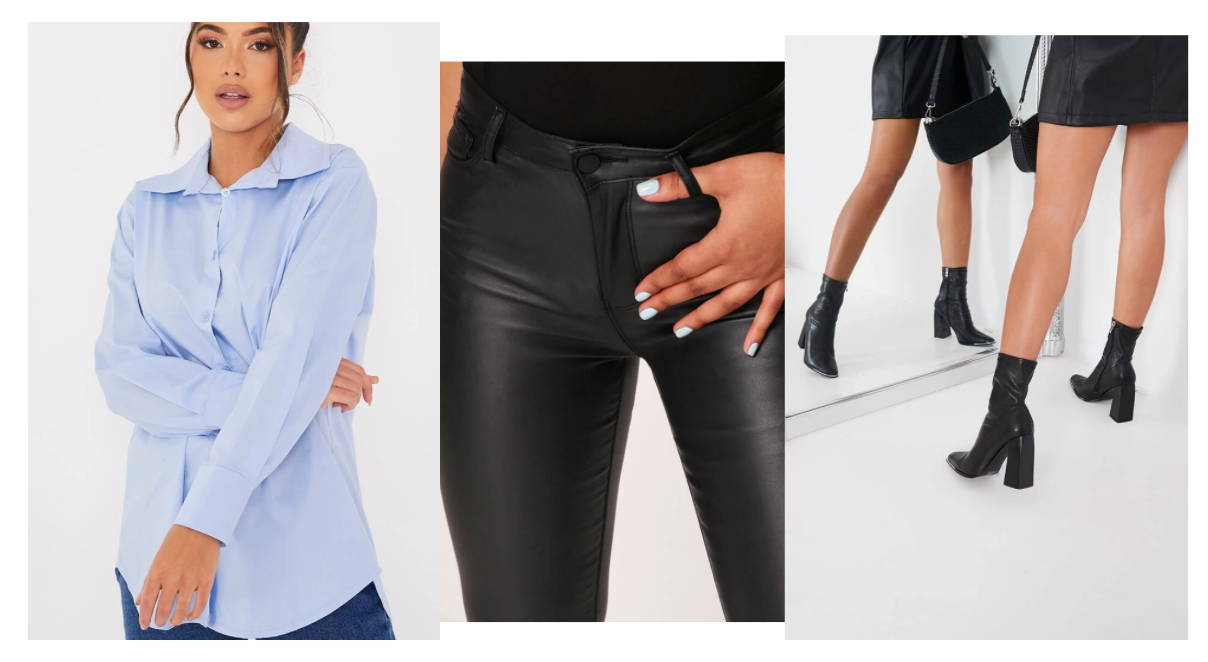 OPTION 1: All we're craving RN is happy hour cocktails on the weekend in the sun. And for this, you need a KILLER outfit. We highly recommend wearing a simple midi dress that you'll be comfortable in for a long afternoon, paired with a shacket to wear off the shoulders if you're looking for a more relaxed fit. Add some heeled sock boots to give you some serious confidence and don't forget your cross body bag!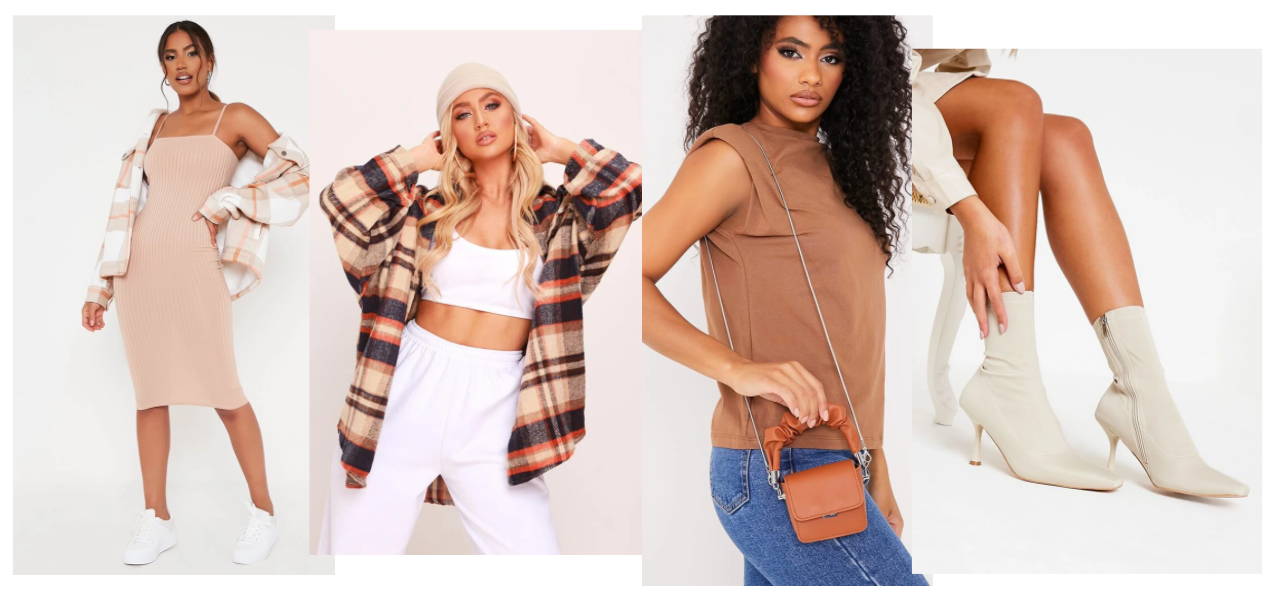 OPTION 2: Graphic t-shirts will never go out of style, so if you're waking up and struggling for some inspo on what to wear for lashings of pornstar martinis - play it safe but stylish with this tee. Pair with some side split leggings, heels and some sunglasses for the sunny breaks you'll get in between venues.
Shop the look: t-shirt, leggings, heels, sunglasses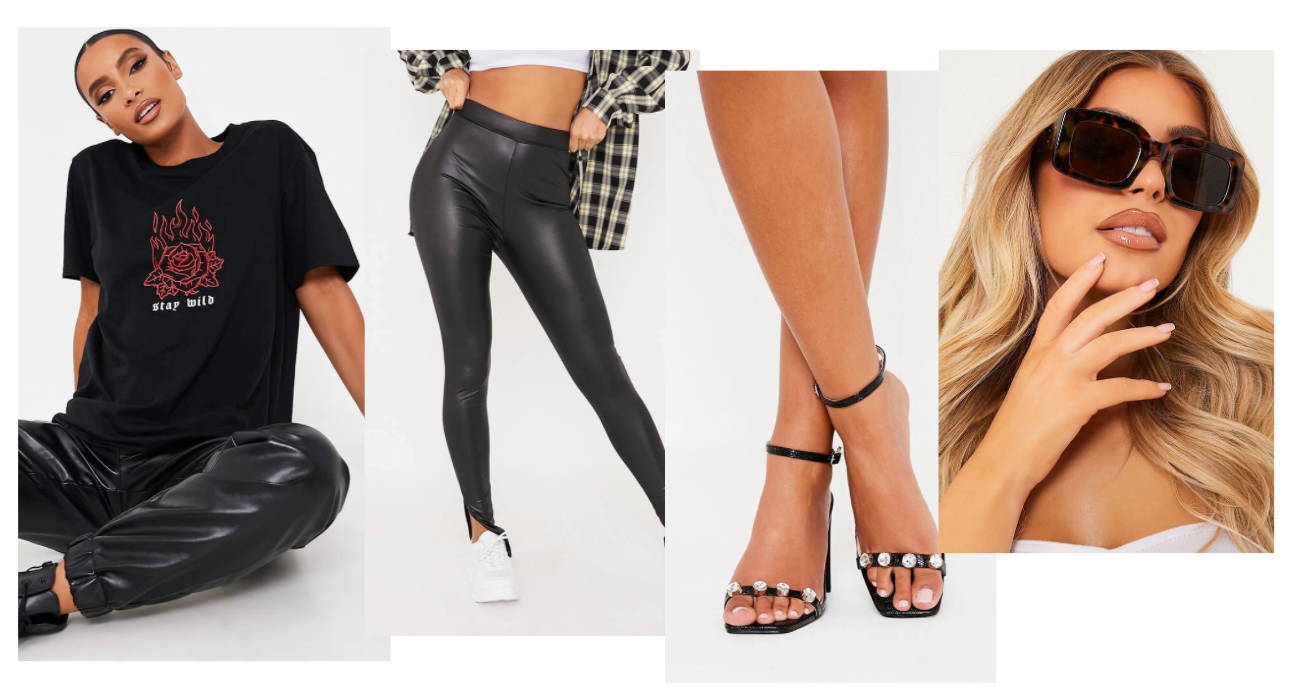 Shop our June 21st Outfit category right here - everything you need all in one place!
---
---