Body image is the way we perceive our bodies to look and the way we believe other people look at us.
Fortunately this issue is getting spoken about more openly everyday especially by Love Island's Malin Andersson who also turns 27 today! So in honour of her birthday, here are a few things to remember about body image - a subject Malin is extremely passionate about.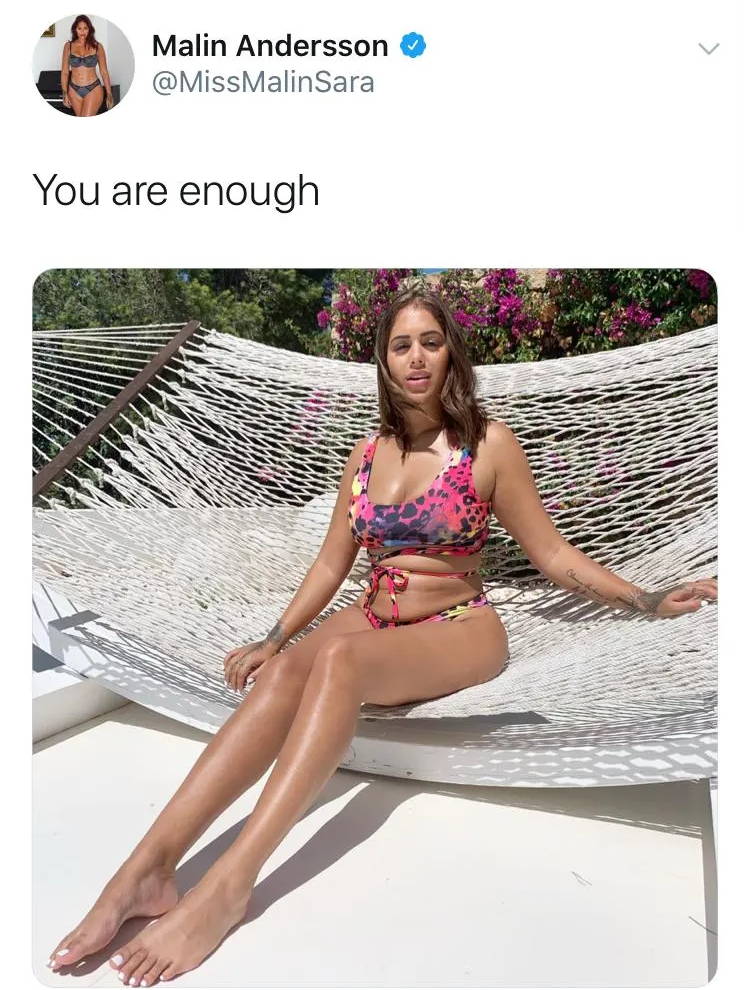 This doesn't have to be as extreme as it sounds, 87% of women say they compare their body to images they see online and not often in favour of their own. Whilst social media can be positive in so many ways, it can also be good to take a break, this could be simply by turning notifications off. Having 2 hours of no - phone time before bed every night (lack of sleep can also affect body image!) is an easy way to take a break in everyday life. Finally even by implementing the 'no scrolling rule' which is where you can still post updates of your life, you just won't be scrolling down your feed for hours comparing it to the lives of others.
Remember: Not everything you see online is real, everyone can use filters!
Reminder: Love your body.
Every time you think something negative counteract it with something positive e.g. 'My thighs are so fat' turns into 'I love my legs because they carry me from A to B'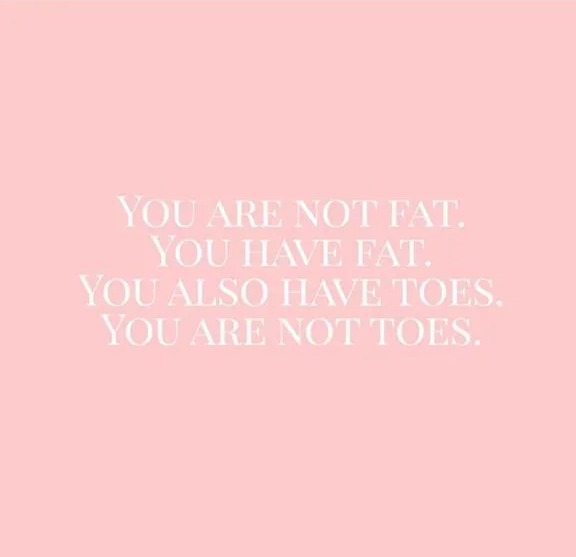 Talk to yourself the same way you would a friend or a child. Would you speak so negatively about someone else's body? Why is it any different to your own? It isn't, so treat it kindly - after all it's the only one you'll get!
Don't forget to compliment your friends too, often we can become so wrapped up in our own hang ups we don't realise the people around us are suffering. Take the time to compliment friends and help them with their body issues - it'll distract you from your own and make you feel good knowing you've helped to make a change.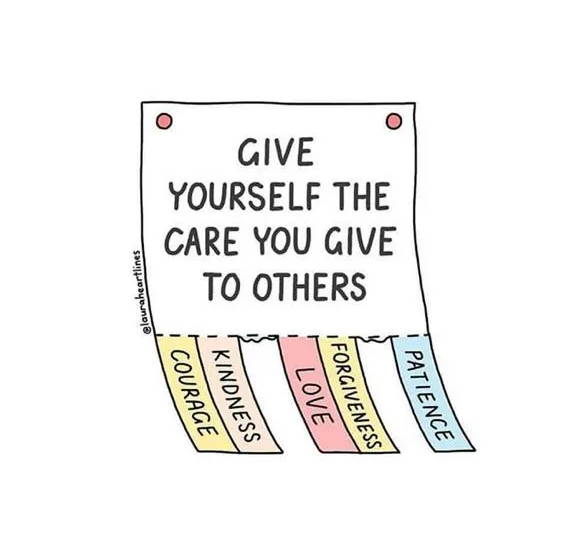 It's important to treat yourself without feeling bad about it! Julia Robert's character in Eat Pray Love has got the right idea;
I'm so tired of saying no and waking up in the morning and recalling every single thing I ate the day before. So this is what I'm going to do, I'm going to finish this pizza and then we're going to go watch the soccer game and tomorrow we're going to go on a little date and buy ourselves some bigger jeans.'
Remember, you are not defined by your body, it's what's inside that counts.
Finally, Happy Birthday Malin!