October is a month dedicated to raising awareness around breast cancer, whether this is how to spot breast cancer, support those who have/are going through it or simply raising money for major charities, here's how you can get involved.
Supporting loved ones; this can be broken down into two parts, practical support and emotional support. If you have a loved one suffering with breast cancer it can be helpful to do jobs for them around the house. Being sensitive when offering is important as many people prefer to keep a sense of normality during treatment or may even feel embarrassed. Secondly, offering emotional support is paramount. Victims may feel anger, fear and sadness and it is important to be understanding of each emotion and lend a shoulder to cry on during this time. Carers can find more advice here.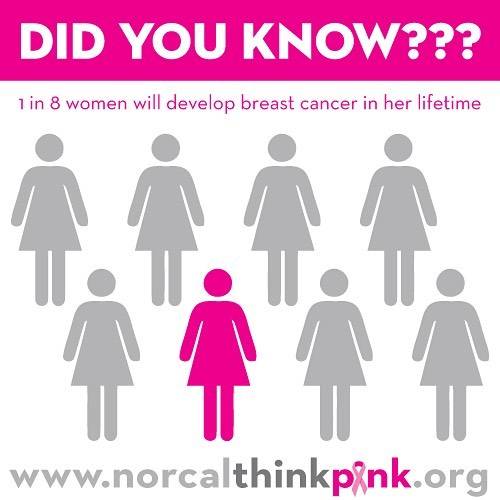 The first step is helping as many women as possible to catch their cancer early. Coppa Feel iks a charity encouraging us to regularly check our boobs and become familiar with the signs/symptoms of breast cancer.
Step one
Raise your left arm to the back of your head
Step 2.
With your right arm examine your left breast
Step 3.
Moving your hand around your breast feel for any lumps with your fingers
Step 4.
Repeat on the other side, don't forget to check your collarbones too!
Wear it pink - Friday 18th October
Wear It Pink is another charity encouraging everyone to raise money for Breast Cancer research by wearing pink throughout October - particularly the 18th. This is an easy way to get involved and any donations made go to vital research working to reduce the amount of lives taken by cancer.
You can get involved by wearing pink on Friday 18th along with thousands of other people across the country and making a donation. Be sure to get your family, friends and colleagues involved too.
---
Other charities to donate to this October