Forget girl talk, it's time to talk tops. The oversized tee pioneered our fave trend of the summer, tie dye and there's nothing we love more than a ditsy floral summer top. The easiest pieces to throw on with a pair of denim shorts when the weather's hot, or pair with joggers for when its well, not. So let's count down our top tops of the moment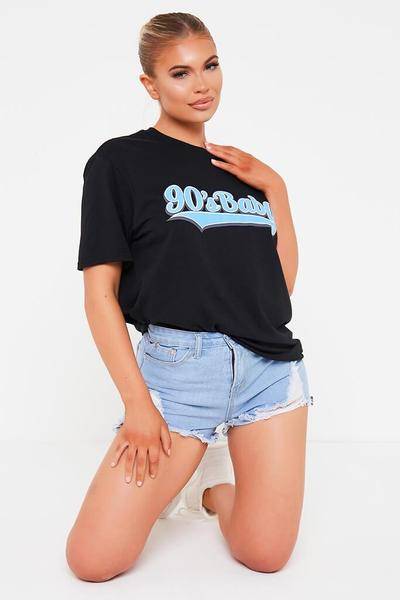 Our go to when we're being lazy with outfits. The oversized tee seems to go well with everything, midi skirts, jeans or even dressy tailored shorts for a brunch vibe.
So easy to throw on, let the tee do the talking as you say it with a slogan. Pair with cycling or jogger shorts for those casual days of running errands or accessorize with glam earrings and a cute bag to take it into the night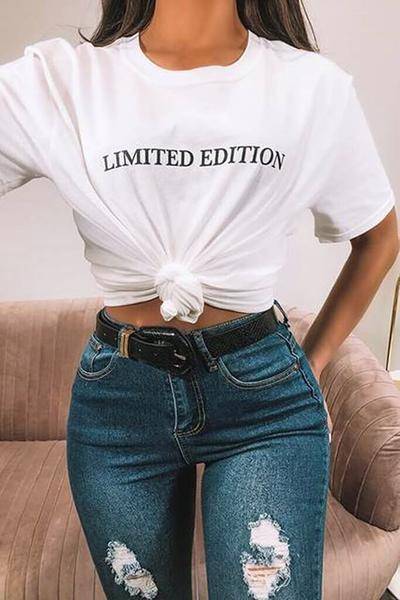 ---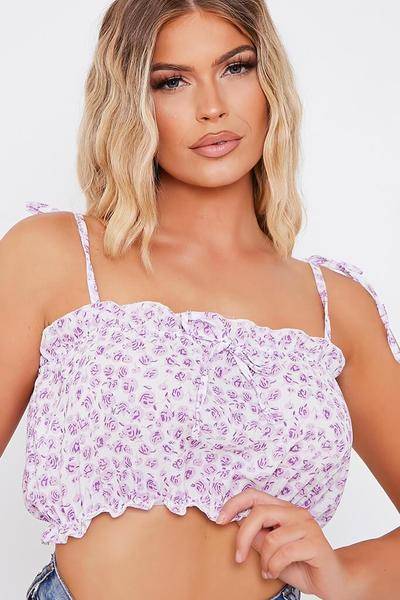 On the rare occasion we see the sun in England our natural reaction is to buy as many cute tops as possible.
This year we are obsessed with pastels, no better way to brighten your day than a pop of colour to your look.
Level up with a ditsy floral print for serious summer vibes ( it won't be long before we fall back into the animal prints of A/W). We are also obsessed with frills, they give any outfit that instant dressy tone, this white one is sure to enhance your tan too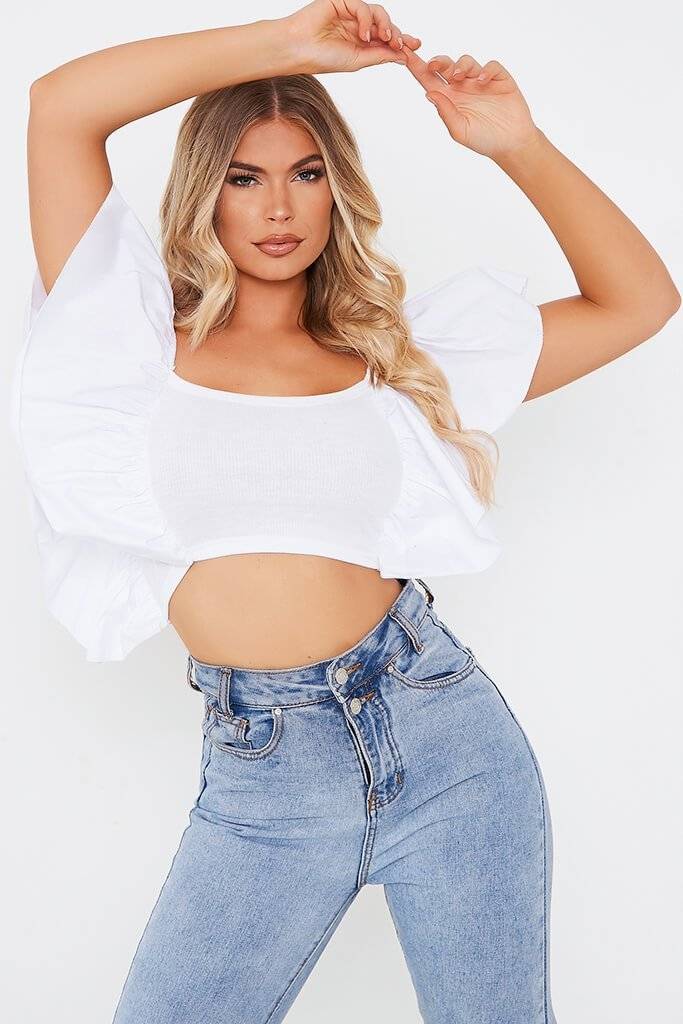 ---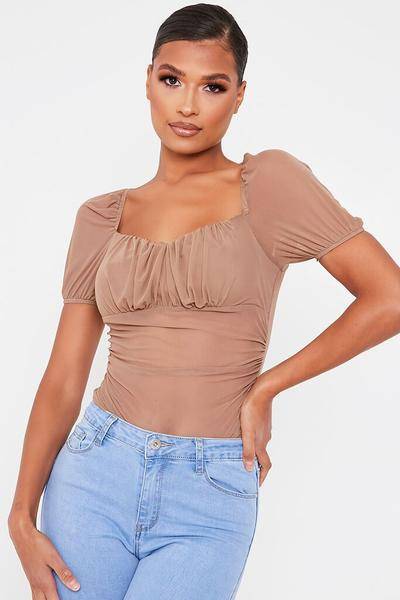 Finally meeting up with your lockdown love for a date? Manifest a successful one with these romantic tops. The Mesh Ruched Puff Sleeve Bodysuit is a perfect date night top, pair with a smokey eye and you'll look dreamy. The netural tones aren't too loud for a date but the mesh details add a little flirtiness to the look.
The Bardot Crop Top in black is bound to accentuate your figure with the corset details, whilst the billowing sleeves speak for themselves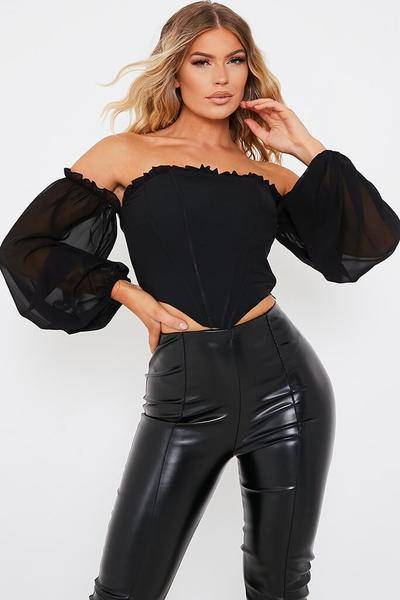 ---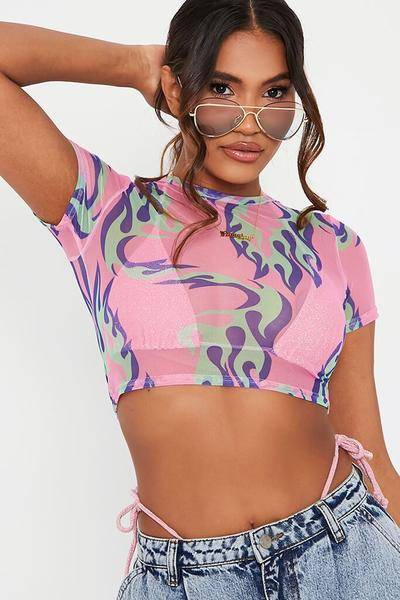 Make the most of the summer brights whilst you can. The perfect excuse to get a little playful with your summer style. Pair colourful printed tops like the Flame Mesh Short Sleeve crop top with a pair of white jeans of denim shorts for a casual look.
We've made it even easier for you with the Stroke Print Shirt in mid green as there are matching shorts. The silky texture keeps this outfit classy and we can just see it now on your holiday insta pics.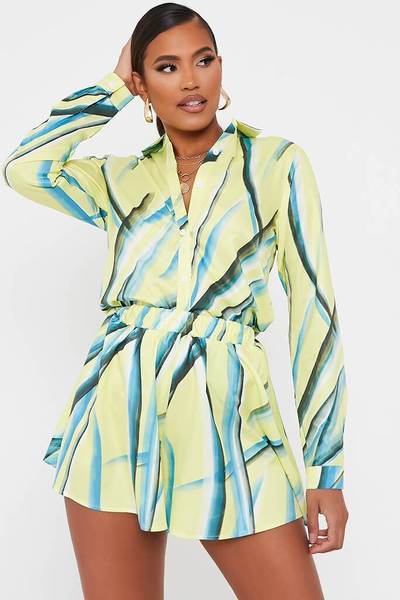 ---
The nice ones your jeans have been waiting for.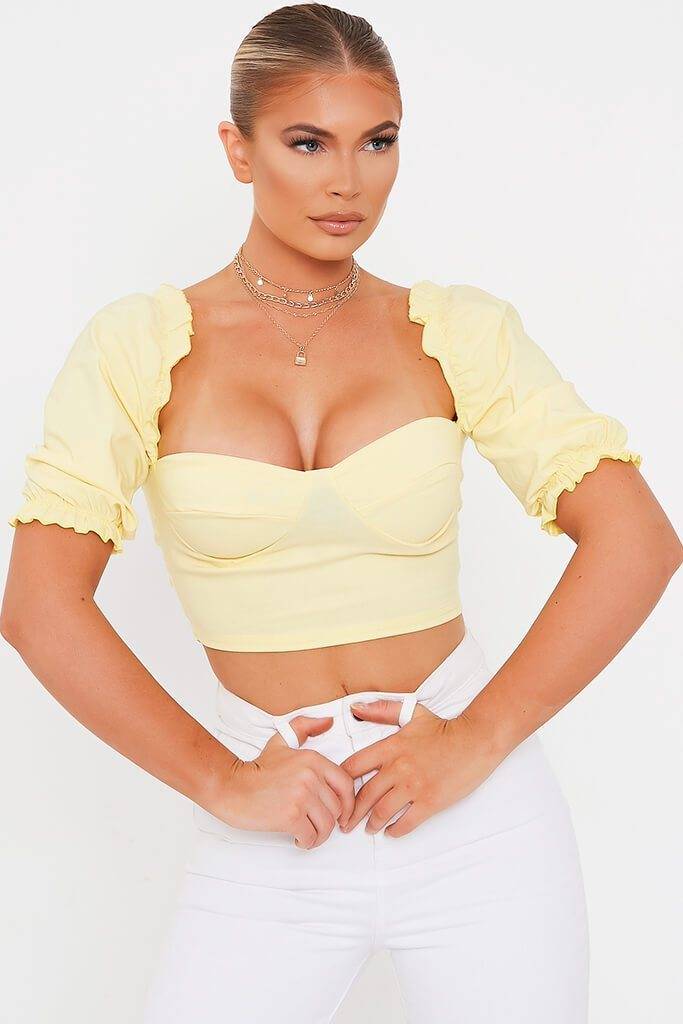 The combo we missed most during lock down, the classic jeans and a nice top. We are obsessed with this pastel yellow colour, perfect for those day drinking session with the girls or even date night.
We are obsessed with the tulle detail on this bodysuit. Pair with jeans and you are ready for that summery BBQ. The colours will match the sunset perfectly too.