Little Wins: Spring Edition

Every little helps. Good things come in small packages. It's the little things.
We couldn't agree more. Here at ISAW we've found that focusing on those little wins has been a real lifesaver this lockdown. It may help you count your blessings, it may bring you out of a funk or it may just be something you don't need to hear right now but save for a rainy day. All we're saying is try and find joy in the small things because at the moment they're all we've got!
I asked the ISAW staff what their Lockdown Little Wins for Spring were. Here's what they said…
Earlier sunrises☀️
Later sunsets🌙
Iced coffee☕️
Sunny walks🚶‍♀️
Sweaty runs🏃‍♀️
Lockdown easing💃
Summer wardrobe pending🛍
Prepping BBQ recipe ideas🔥
Morning showers🚿
Full body moisturise 🧖‍♀️
New bedding🛏
Buttery toast in bed🍞
Watching film trailers🎥
Nostalgic playlists🕺
Open windows💨
Spring cleans🌸
Full fridges🛒
Drag race Thursdays👑
"Your rider is close by."🤤
New podcasts📱
Pinterest holiday dreaming🏖
Putting the coats away🧥
Naturally strong nails💅
Friday prosecco 🍾
Homemade cake🧁
Funny voice notes😂
Married at First Sight Australia👰
A fridge clear-out✨
Laundry drying outside🌤
Summer wardrobe wish-lists👙
Spring flowers🌼  
Just making plans. Any plans!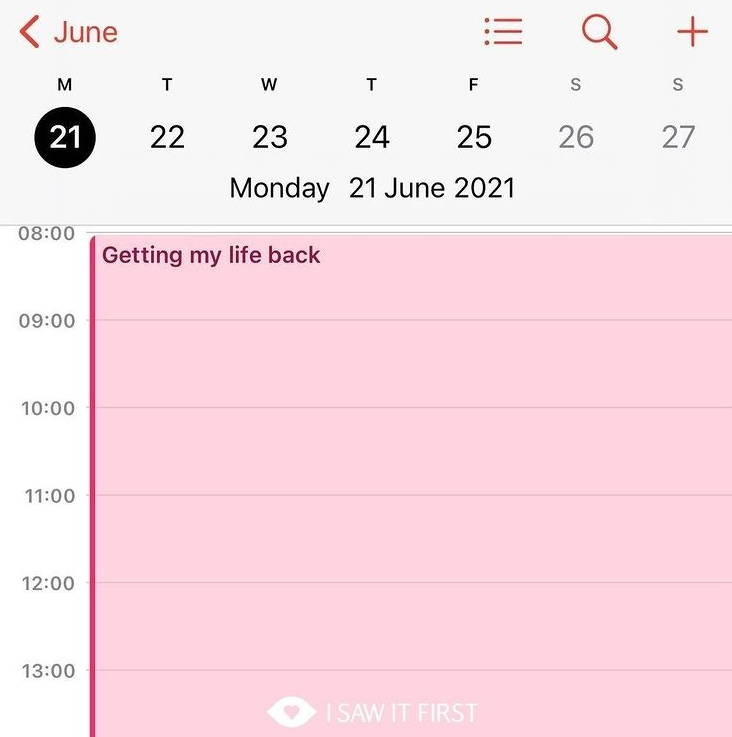 ---
---