We've teamed up with some incredible artists from all over the world to launch a series of Artist Collaborations. A collection of one-off pieces celebrating artists that inspire us. We caught up with each of the artists to talk all things 'artwear', where they get their inspo from and what art means to them. First up...D13EGO

ISAWITFIRST exclusive artwear artist D13EGO is an Italian-born urban pop artist based in London. His artistic career began as a portrait artist at the age of 12 and quickly broadened to comics where he worked as a teenager for a local magazine. By the early 90's his arsenal had expanded to spray paint while the graffiti culture started to develop in Italy. He became a professional artist in 2013, following 15 years in the City of London as a financial trader.


How would you describe your style?
What I describe as urban pop, is a mix of street art and pop art. It combines techniques such as graffiti and stencils with retro elements from the 50's and 60's. Diametrically opposite to an oil painting of a countryside landscape.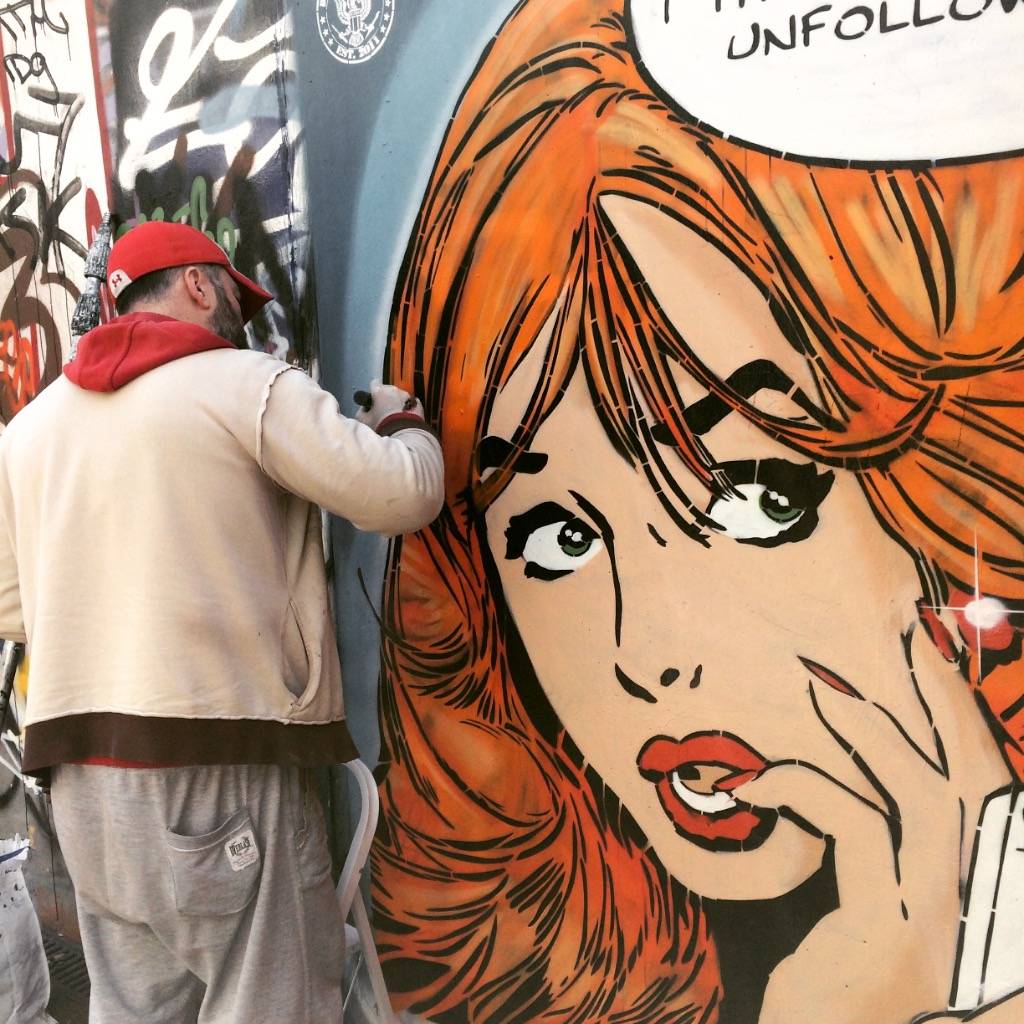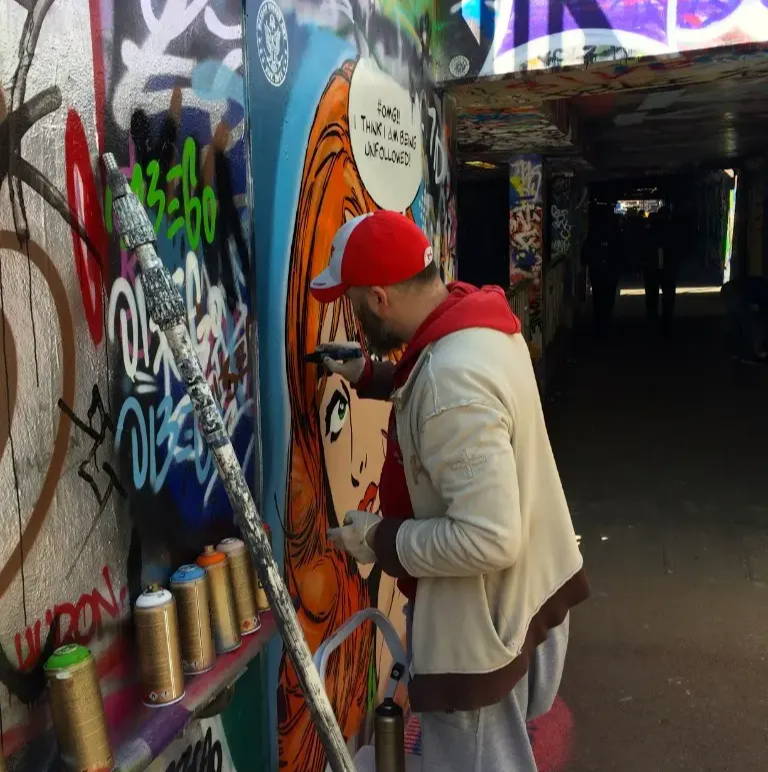 Why do you favour the comic book/pop art style?
I grew up surrounded by comics. I was first an avid reader, then an illustrator myself. I love the simplicity of the lines, the stark contrast and the well contained borders. It speaks to my rational brain but also tickles the child in me who still loves colouring pages.


How did the pandemic affect your art?
I'll only talk about the positives. Firstly, learning to paint from a 3-year-old: I have cherished the opportunity to spend more time with my son and observe how he paints (better than me already some say). He's an absolutely free spirit, unhinged and unapologetic in his creations. He paints with both hands and is not restricted by the surface I choose for him either (so toys, tables and sofas are now works of art). I tried to incorporate this spontaneity in my latest body of work and I loved it.
Second, a boom in sales. Lockdown forced people, spending more time at home with white walls, to contemplate. I imagine that with no holidays or dining out, people needed more cheering up. Before I put them up for sale, I too love to hang my artworks on my walls. It brings me joy and it allows me time to tweak any details and see my childr… ehm, paintings, mature into 'grown ups'. Most I'll never see again.


Can you tell us a little bit more about your collaboration with ISAWITFIRST?
It's the first time I am collaborating with a fashion retail brand. It happened at the perfect time for me. Over the years I have been asked many times if I could produce my work on clothes and I was waiting for the right partner to come along. I am wildly excited about being the first artist ISAWITFIRST chose, and I couldn't pick a more perfect team for this venture!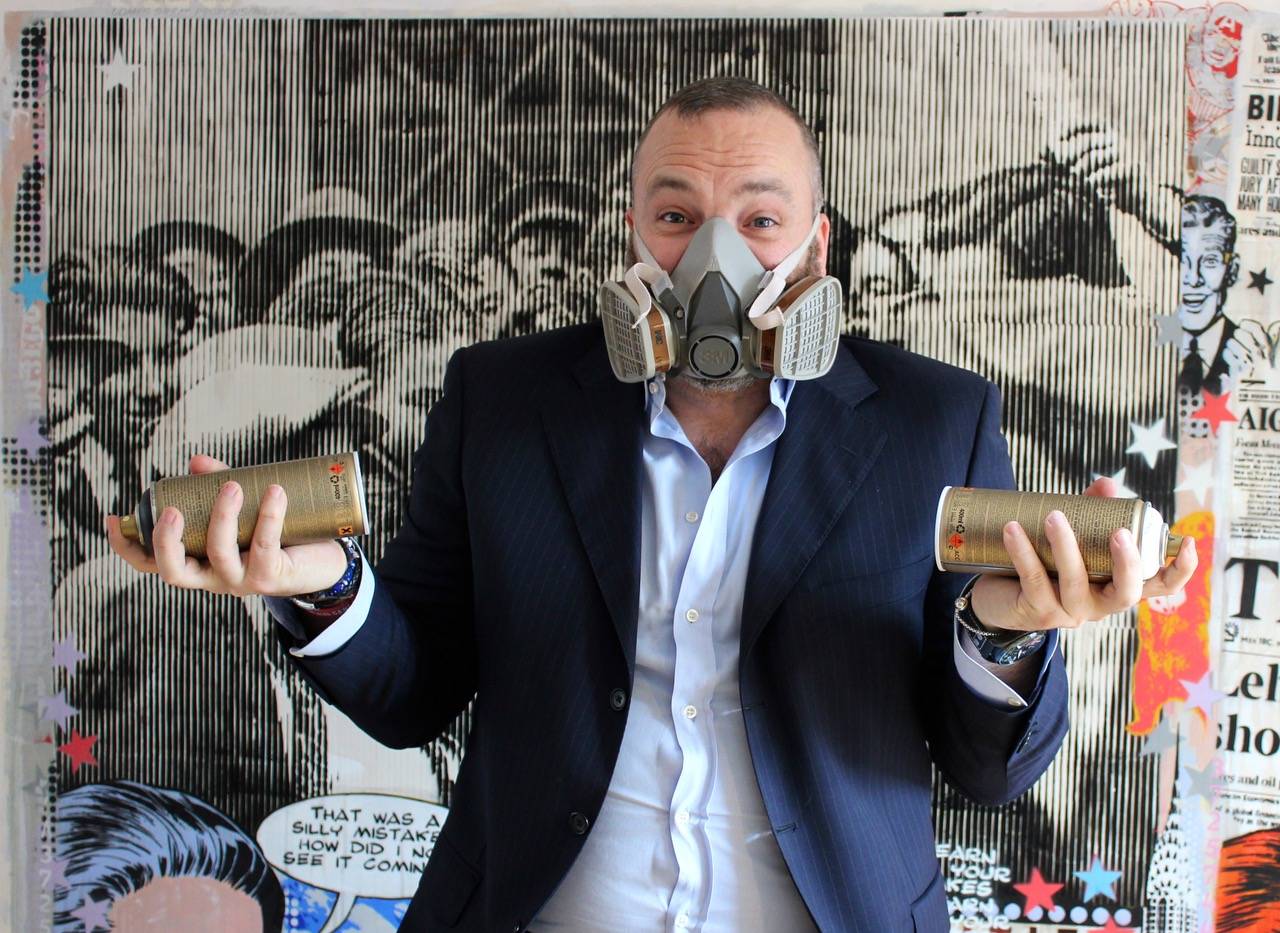 Lastly, why do you think art is so important?
Some said that the "Earth" without Art would be just "Eh". Art is the sauce to my pasta. Without it, it would be just boiled wheat. Make it, buy it, wear it, enjoy it, hate it, laugh, think, understand, frown… you'll be a better person for it.
---
---