MEET OUR 2021 STUDENT AMBASSADORS!

WHAT'S YOUR FAVE WAY TO SPEND A DAY OFF?
My favourite way to spend a day off is with my family on a walk in either the Lake District or in Scotland. I also love to have a loungewear and sofa chill day.
THE 5 WORDS YOU'D DESCRIBE YOURSELF AS ARE…
Five words I'd use to describe myself are: empathetic, caring, patient, motivated and reliable
FAVE FOOD?
Spaghetti Bolognese
YOUR GO-TO COFFEE ORDER IS…
Large Blonde Pumpkin Spiced Latte with caramel syrup (Starbucks)
WHAT ADVICE WOULD YOU GIVE YOUR YOUNGER SELF KNOWING WHAT YOU KNOW NOW?
Never say no to an opportunity. Every day, you are working towards your dream even if at the time you don't know what that dream looks like. Don't take things for granted.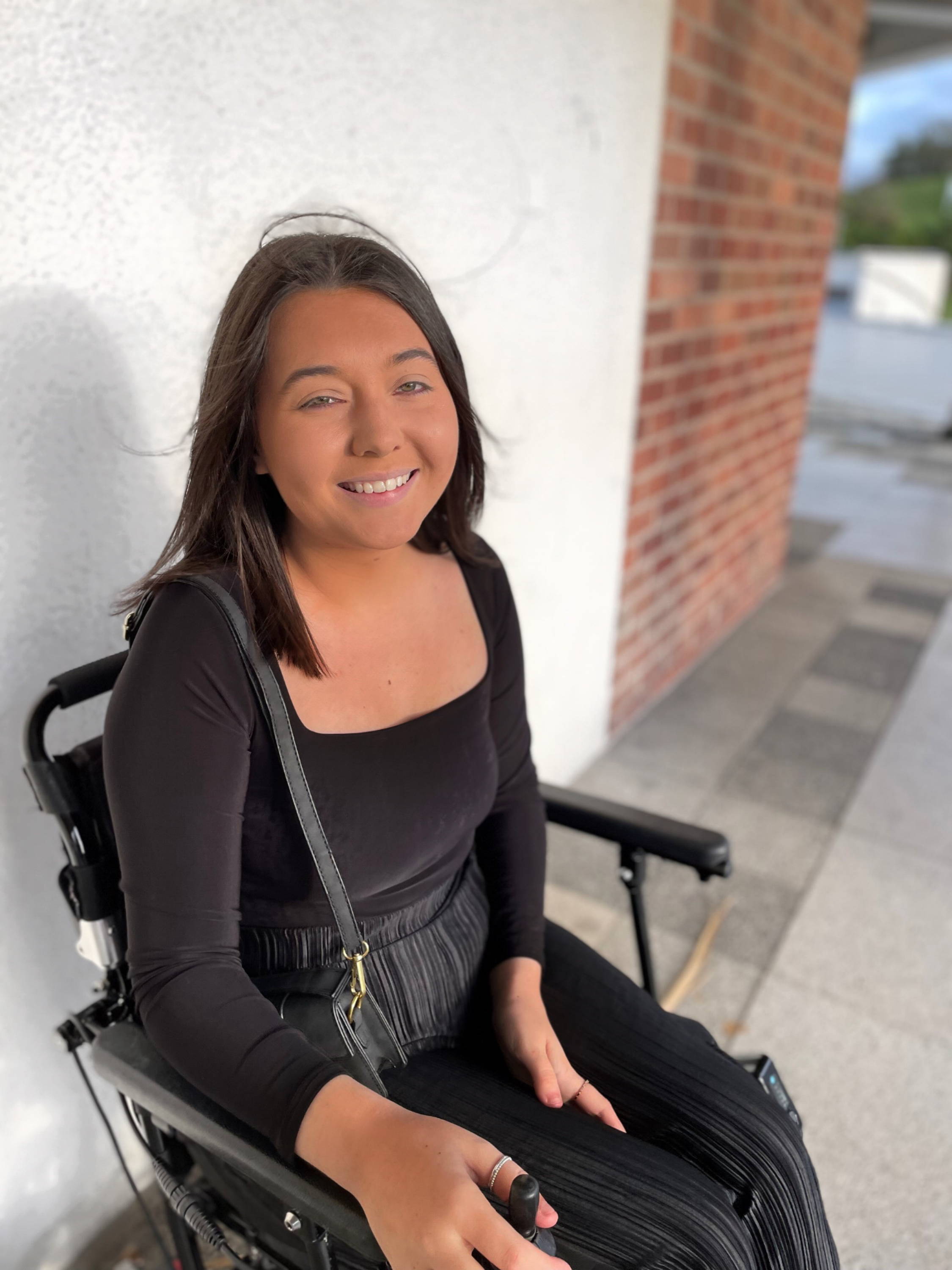 WHAT DO YOU LOOK FOR IN FRIENDSHIP?
Loyalty! So important and also being able to tell them anything with no judgement - I can literally tell my friends anything and they'll always be there for me. Someone who can make me laugh too
WHAT WAS YOUR DREAM JOB WHEN YOU WERE YOUNGER?
Makeup artist! I've always loved makeup since a very young age and always had a huge collection, used to spend all my pocket money on makeup growing up and watched YouTube tutorials of how to use it all!
FAVE THING TO DO TO RELAX/UNWIND
I love to have a bath…who doesn't? I have pamper evenings to make myself feel better - face masks, hair masks, eye patches, the lot! Also love listening to music or watching Netflix of course.
YOUR FAVE CELEB RN IS…
My favourite celeb is always Molly Mae. I think every girl loves Molly Mae but she just seems the most genuine, down to earth girl with the dream life and achieving all her goals. The dream!
A GENIE GIVES YOU 3 WISHES - WHAT ARE THEY?
Really tough! But:
1. Happy and healthy family & friends for life
2. Unlimited holidays
3. Unlimited wardrobe supply!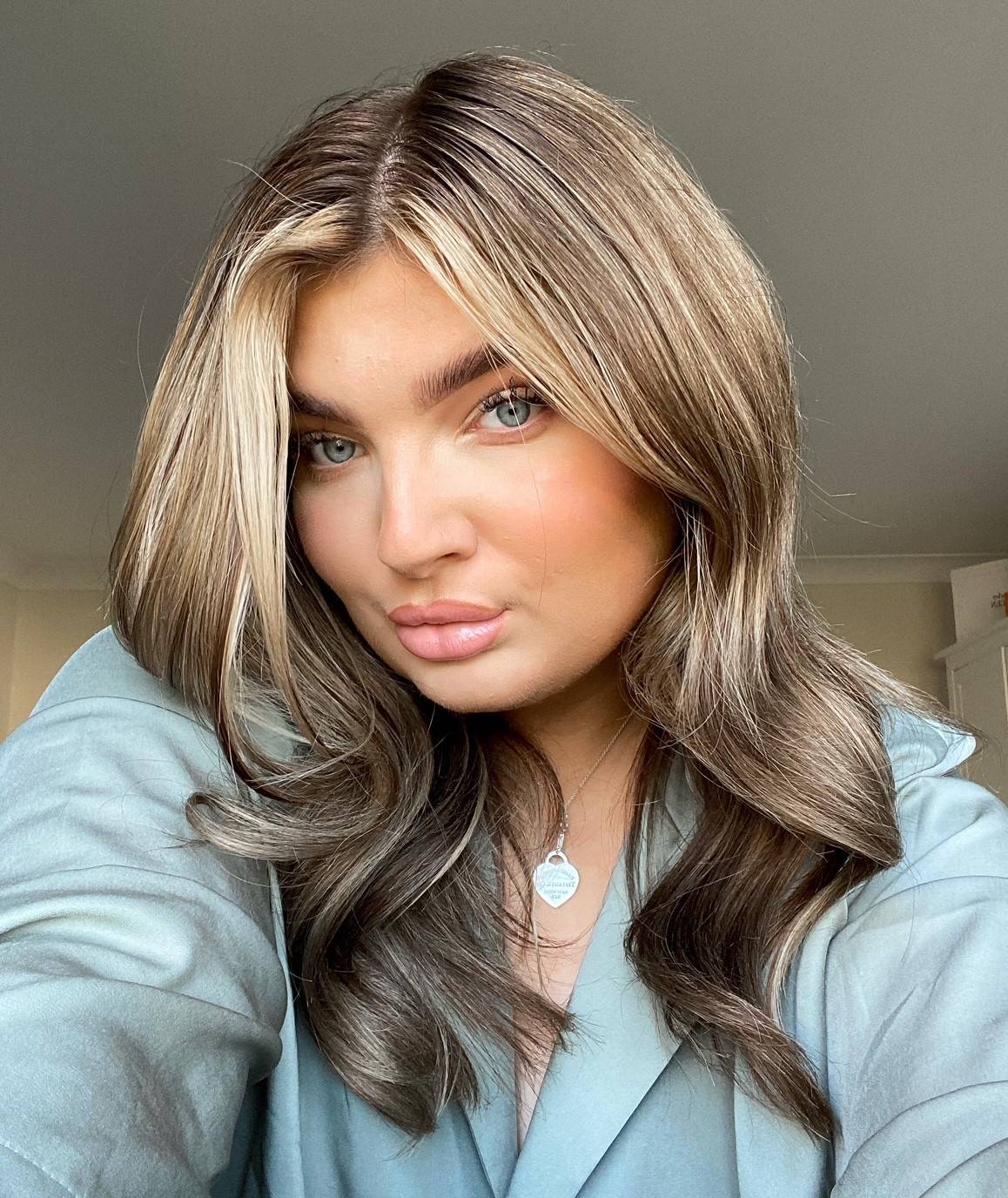 WHAT'S A RELATIONSHIP DEAL BREAKER FOR YOU?
Wanting to always do fun things and going away together, I feel that's what keeps a relationship happy and alive ✨
YOUR TOP 5 FAVE MOVIES ARE…
1. The Notebook
2. Anything Marvel
3. Game Plan
4. White Chicks
5. Burlesque
WHAT TYPE OF MUSIC ARE YOU INTO?
My music is so varied usually it depends what mood I am in, it could be go from Machine Gun Kelly to Drake 😂
DO YOU BELIEVE IN LIFE ON OTHER PLANETS?
I definitely believe that there is something other than what we know out there
WHAT'S SOMETHING THAT WILL INSTANTLY MAKE YOUR DAY BETTER?
Seeing my friends and family happy makes me happy 💖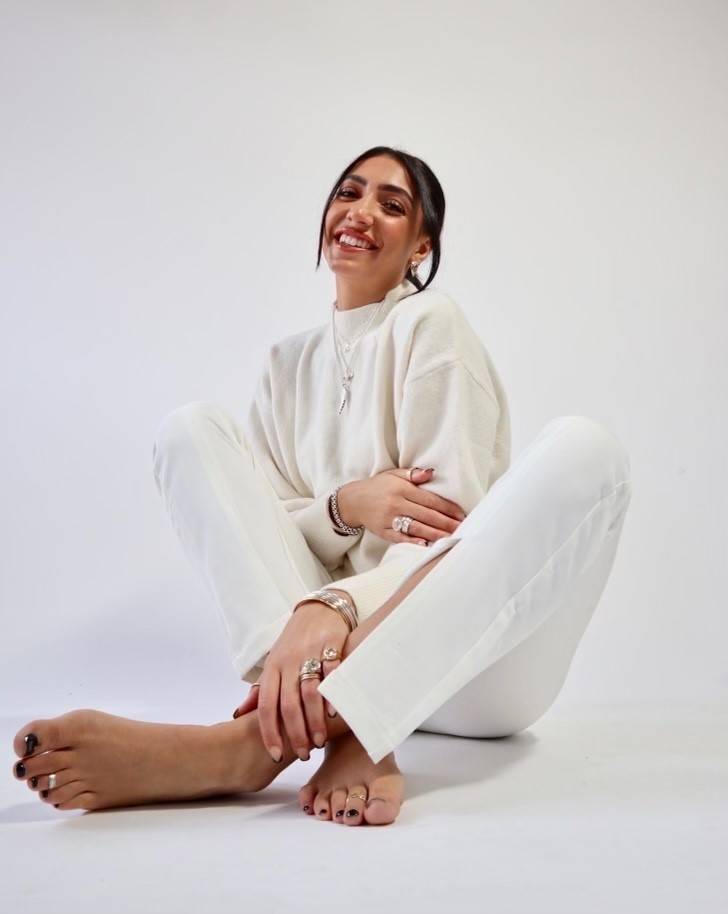 Rebeccah Sanderson
@rebeccahsanderson
GO-TO OUTFIT FOR A SHOPPING SPREE
My go to would definitely have to be an oversized tracksuit with a pair of Jordan's and a cross body bag - I am allllll about comfort 99% of the time anyway but especially for shopping sprees it has to be a tracksuit. Easy to get on and off when trying things on and nothing restrictive when carrying shopping bags!
WHAT'S YOUR FAVE DAY OF THE WEEK & WHY?
FRIDAY! I love Fridays, the shortest work day of the week, the start of the weekend and i can finally look forward to a lie in
A FOOD YOU CAN'T LIVE WITHOUT
Garlic bread. If I can put this with a meal then best believe I will 😂
THE BEST WAY TO DEAL WITH STRESS IS…
Sleeping the stress away 🤣 this is my go to but probably not the best way - the best way is to write a list of everything you need to do big or small and tick things off as you go. Give yourself small goals so they are easily accomplishable
WHAT QUALITIES DO YOU LOOK FOR IN A BESTIE?
Kind, always has my back and always up for a good time ❤️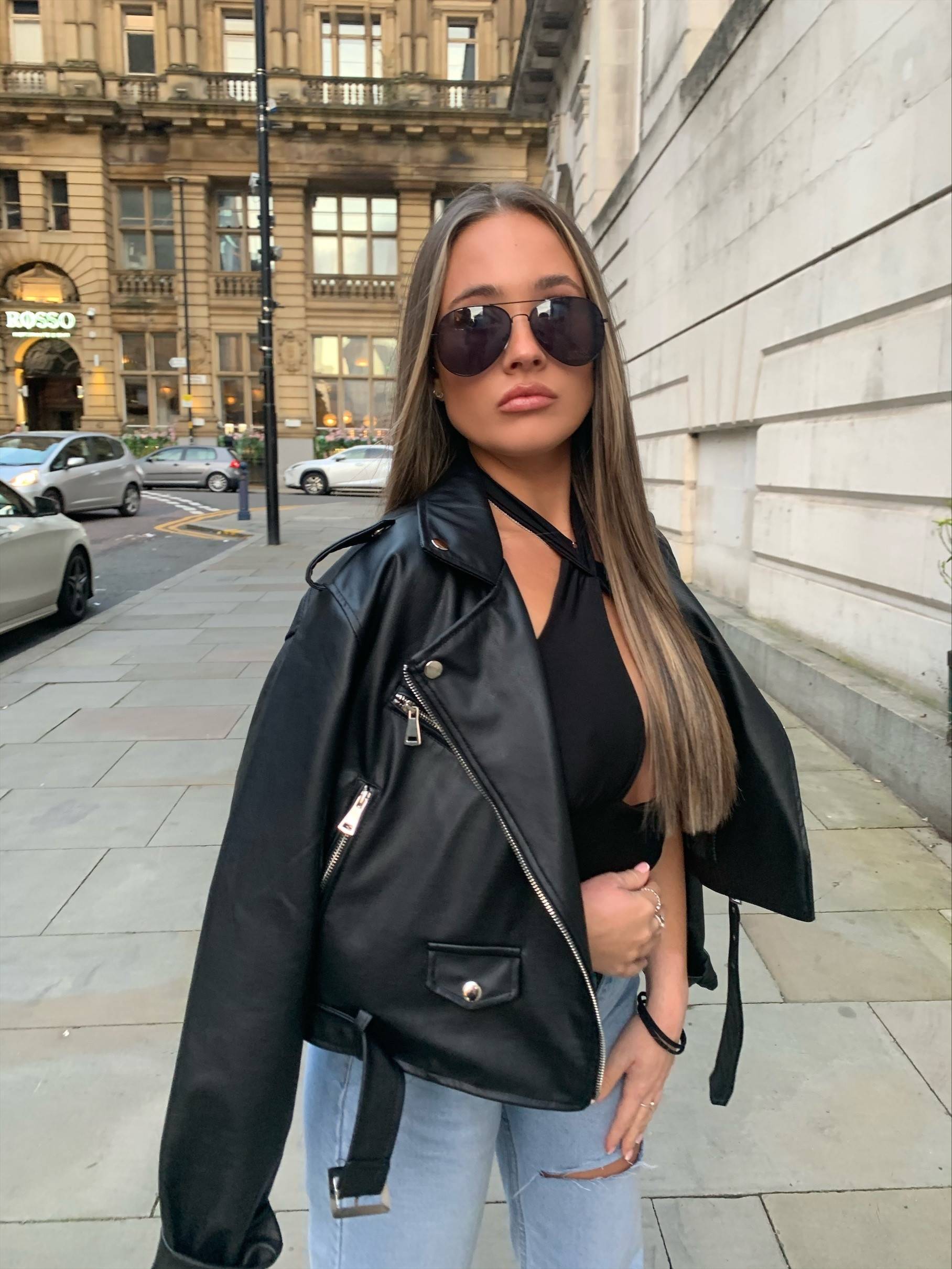 TALK US THROUGH YOUR IDEAL PERFECT WEEKEND
My ideal weekend would include a movie night in with loads of snack! And a date night/girls night with dinner and cocktails🤍
WHAT'S SOMETHING YOU CANNOT LIVE WITHOUT?
Something I can't live without is either my phone or my Charlotte Tilbury magic cream🤣
PINEAPPLE ON PIZZA... YES OR NO?
YES always🍍
IF YOU COULD LIVE ANYWHERE IN THE WORLD, WHERE WOULD IT BE?
If I could be anywhere, I'd be in Dubai
YOUR ALL TIME CELEB CRUSH
My no.1 crush of my whole life is either Ed Westwick or Justin Bieber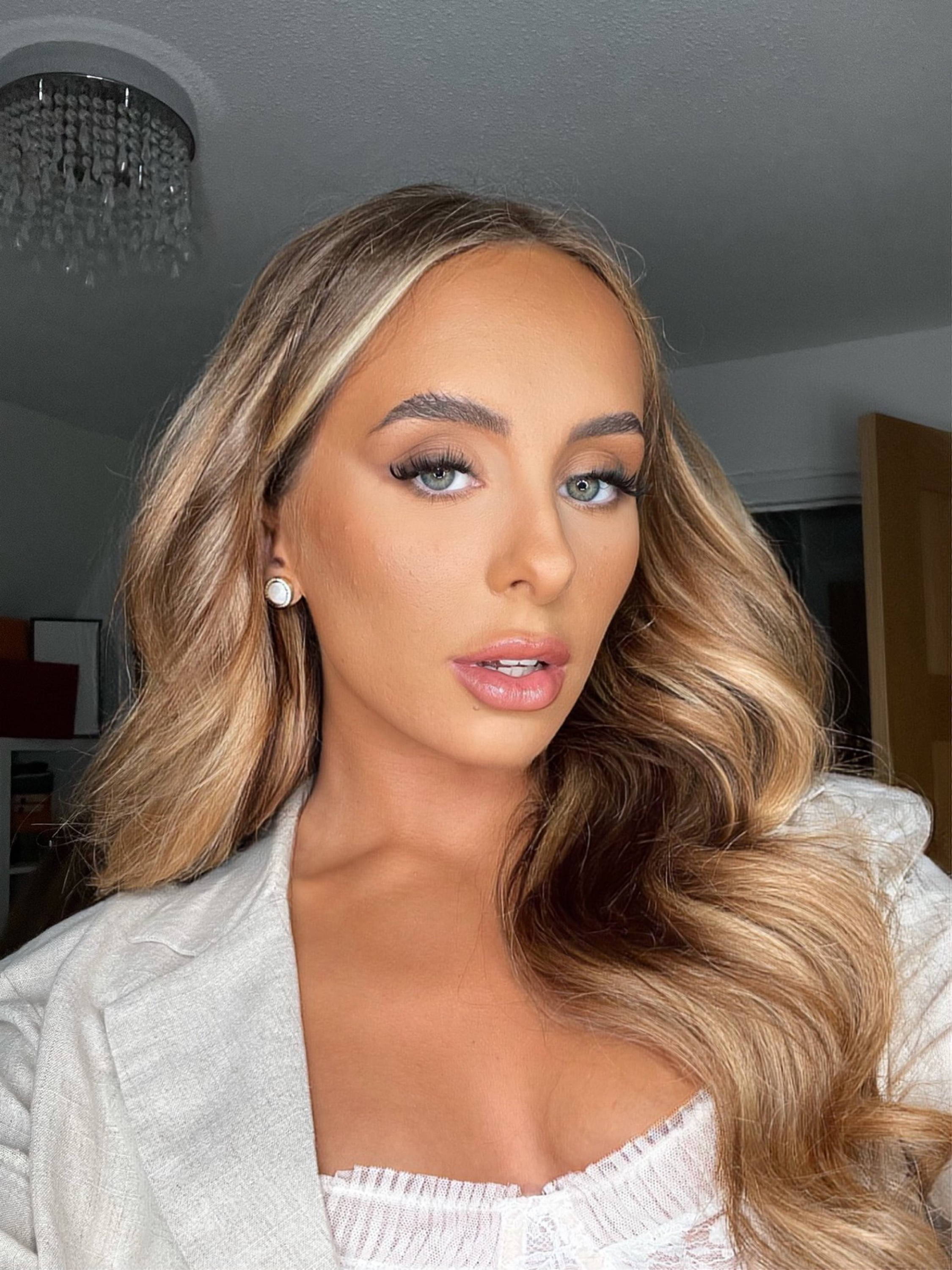 WHAT WAS YOUR FIRST CONCERT?
My very first concert was Miley Cyrus when I was about 12 - I was absolutely obsessed with Hannah Montana and Miley growing up and love the fact that I still remain a big Miley stan and still listen to her music - I grew up with Miley in a sense!
YOUR GO-TO AUTUMN OUTFIT IS…
My go to autumn outfit is anything layered! I love to mix comfy with dressy so a hoody with a skirt, tights and boots and then a warm jacket over it.
DO YOU BELIEVE IN GHOSTS?
I do believe in ghosts, as scared as I am at the thought of there being paranormal life my dad had an experience when he was younger involving a 'ghost', which definitely made me think that they have to be real when I heard the story!
WHAT'S ONE THING YOU COULD EAT FOR THE REST OF YOUR LIFE?
One thing I could eat the rest of my life is 100% carbonara with garlic bread. I have it at least once a week!!
YOUR MOST USED EMOJI
My most used emoji is either 🥰🥰🥰 or ✨✨✨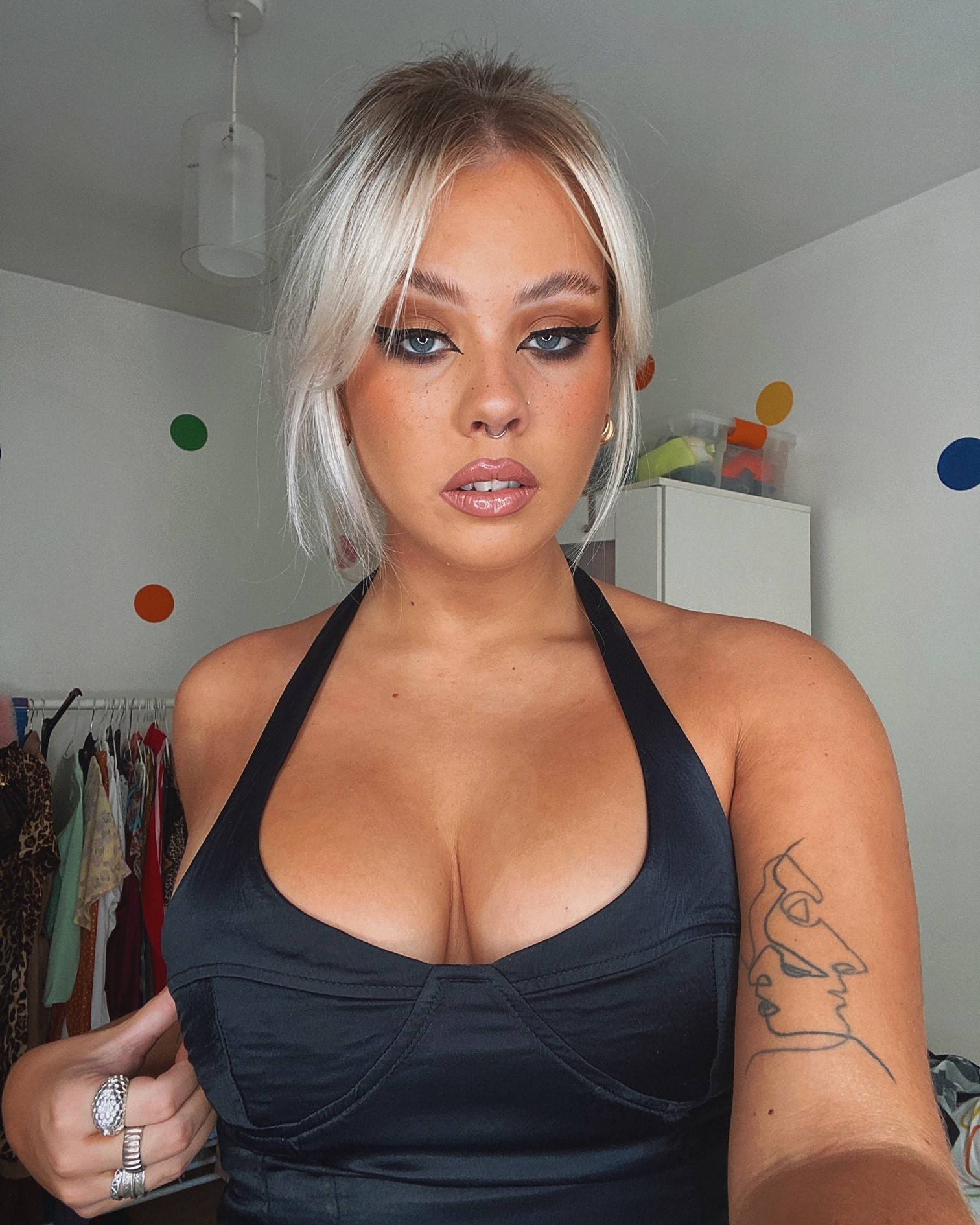 DO YOU LIE IN OR DO YOU PREFER TO GET UP AND GO?
I prefer to wake up early, I love getting things done in the morning - that way I can make the most of the day!
YOUR GO-TO FIT FOR A NIGHT OUT IS…
My go to outfit for a night out would definitely be a bright coloured dress or fun two piece with some white heels. I love wearing colourful outfits/prints to stand out!
HOW DO YOU LIKE CELEBRATING YOUR BIRTHDAY?
My birthday plans usually consist of a nice dinner with the girls. Afterwards, my favourite thing to do is to dress up & go out for some fun cocktails at a cute bar
A SONG YOU'RE LOVING RN
The song I'm loving at the moment is 'Mood' by wizkid ft Buju
WHAT'S YOUR GUILTY PLEASURE?
My guilty pleasure is that I am obsessed with watching the series 'Friends' every night before I sleep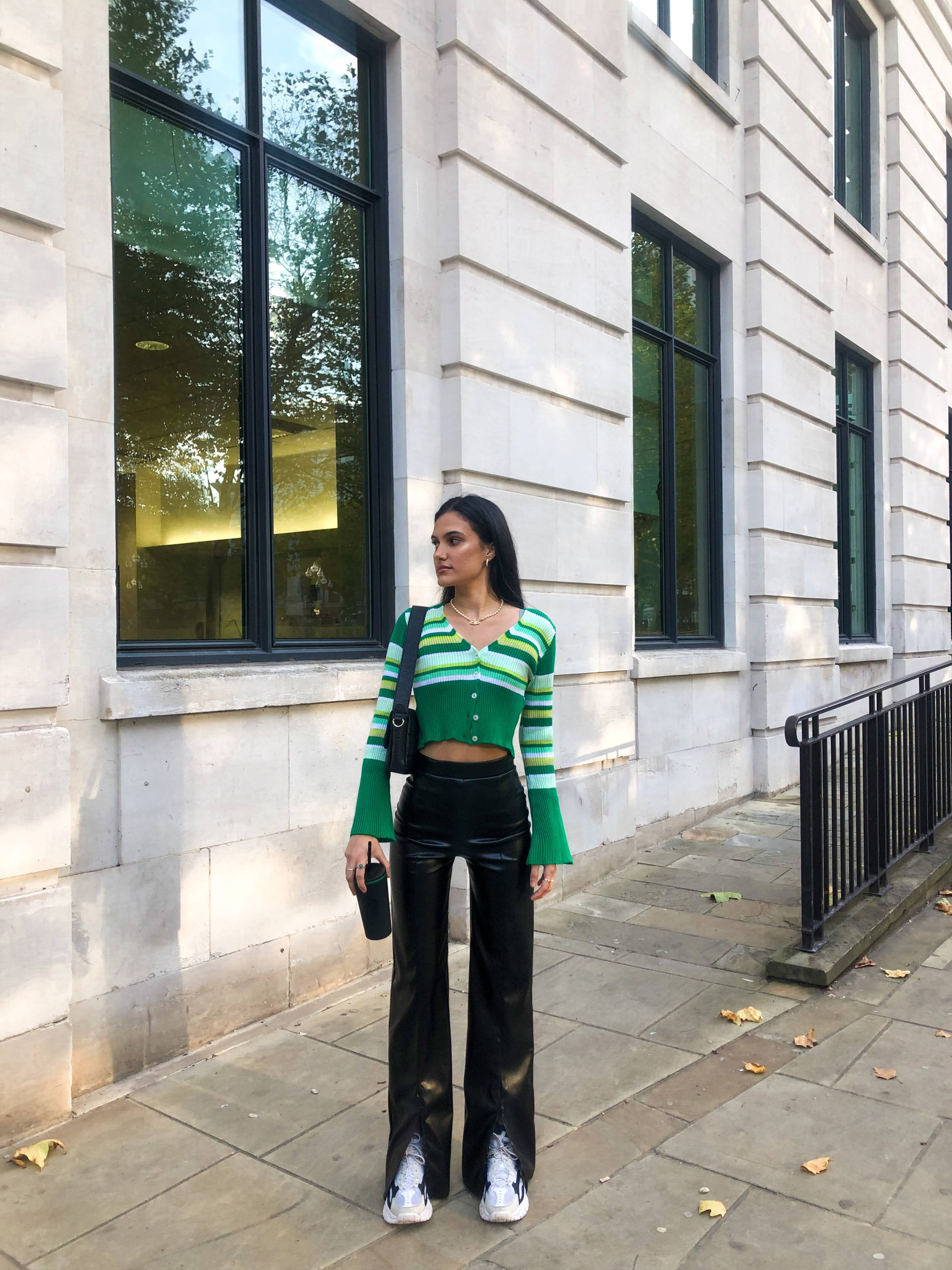 ORDERING IN OR DINING OUT?
Dining out!!
NEUTRALS OR BRIGHTS
Brights always
3 THINGS YOU CAN'T LIVE WITHOUT
My phone, my people and good foooood
THE BEST ADVICE YOU CAN GIVE SOMEONE IS…
Be kind always
WHAT WOULD YOU DO IF YOU WON THE LOTTERY?
Go on holiday 24/7 🤪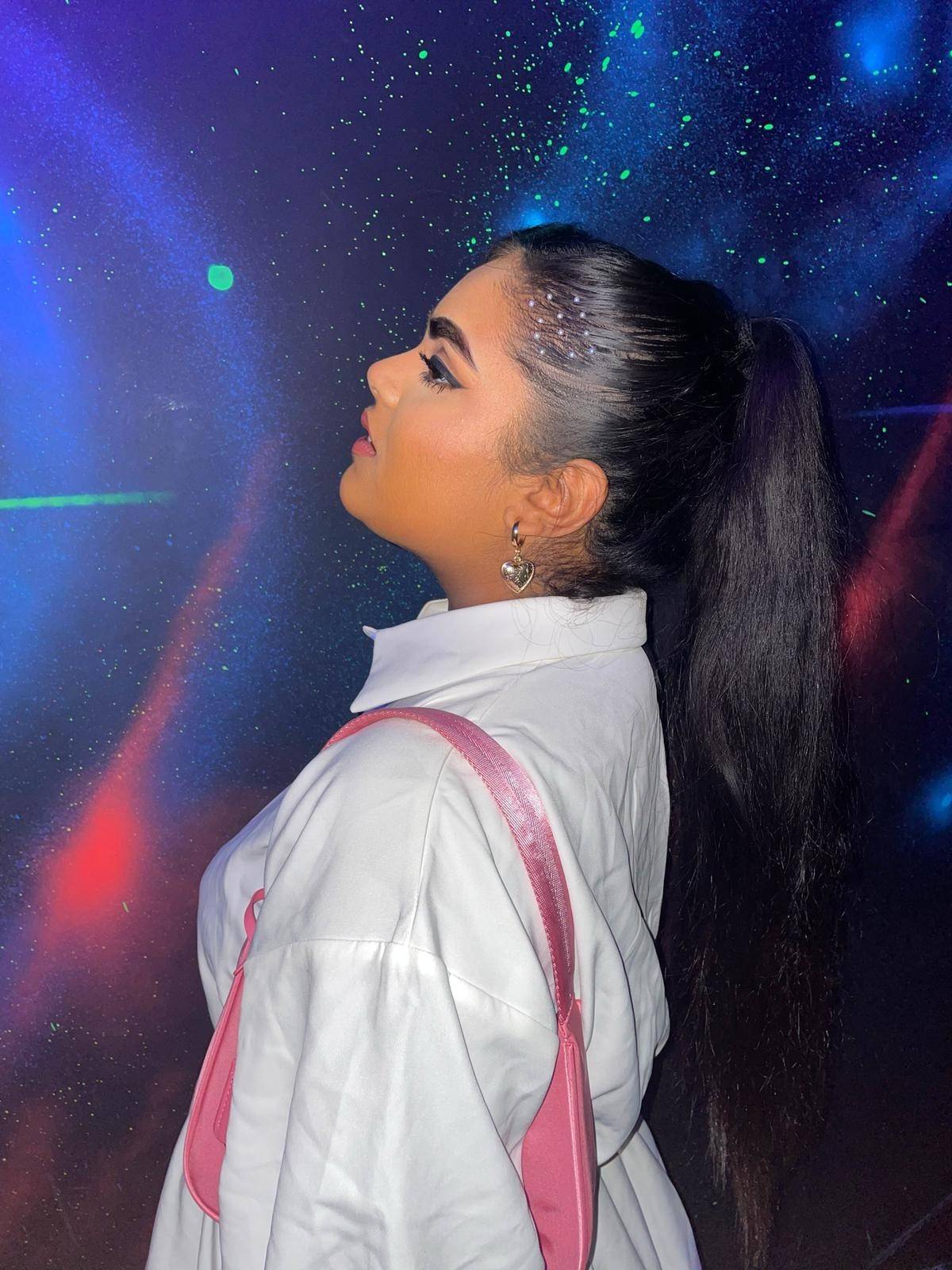 IF YOU COULD TIME TRAVEL, WOULD YOU GO TO THE FUTURE OR THE PAST & WHY?
I would go to the past to get to spend more time with people I love & to tell younger me not to worry so much lol
YOU'RE GOING OUT FOR HAPPY HOUR, WHAT'S YOUR GO-TO FIT?
Probably a cute colourful mini skirt & crop top with heels & an oversized jacket for braving the cold in
AN ESSENTIAL PART OF YOUR DAILY ROUTINE IS…
My planner! My days are so busy so it helps me to keep on track & to meet all my goals for the day!
FAVE MOVIE GENRE
I love love love a psychological thriller but I'm also a huge Marvel fan too
WHAT ARE YOU PASSIONATE ABOUT?
I'm passionate about everything that I do whether that be my studies as a vet student or my work with Insta collabs but most of all about finding the little things to feel happy about every day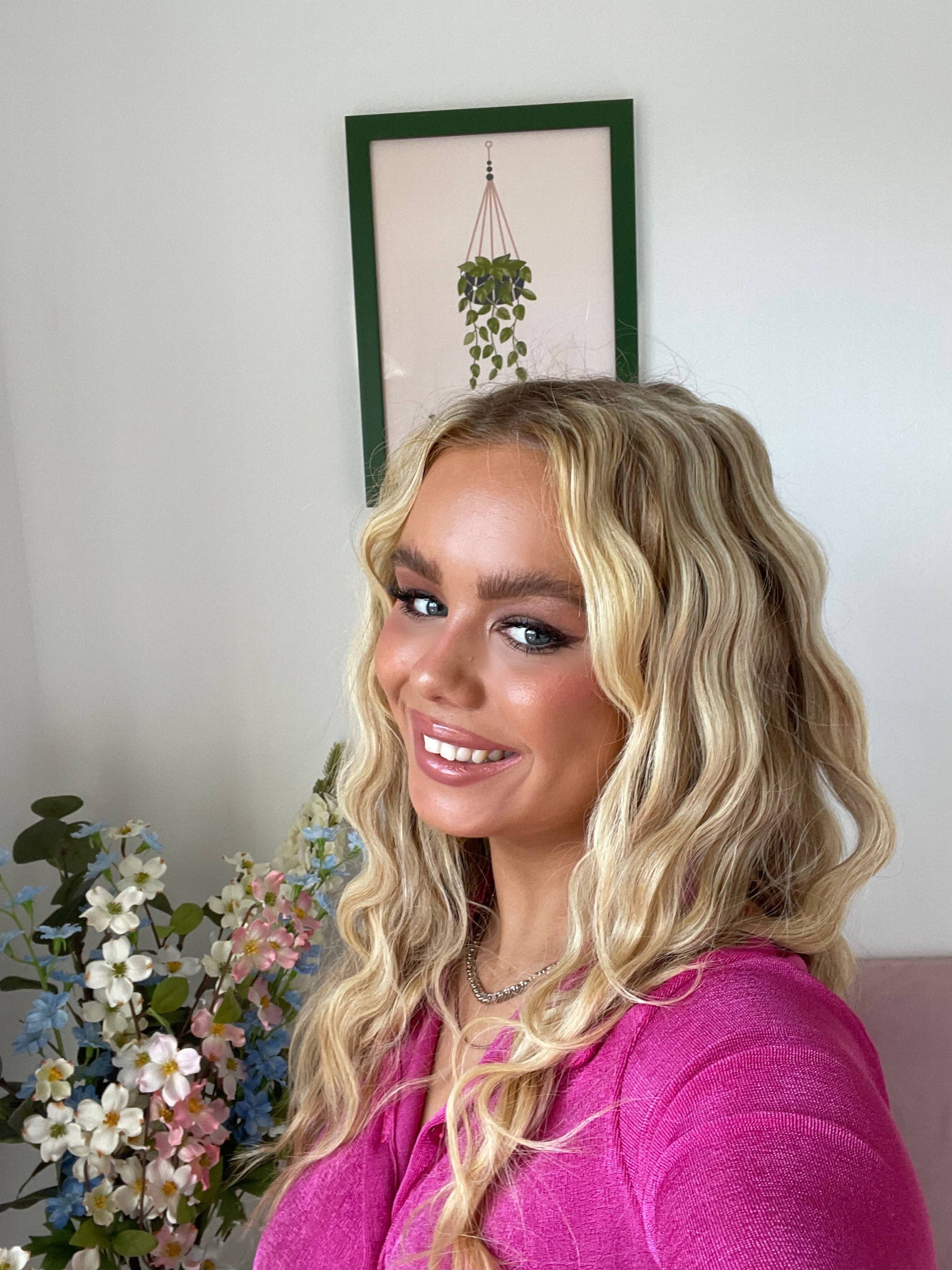 WHAT ARE YOUR PET PEEVES?
My pet peeves have to be loud eating and mean people 🤣🤣🤣
BEACH HOLIDAY OR CITY BREAK
Omg this is a hard one cos I honestly love both but I think I'd have to say beach holiday
DO YOU HAVE A LIFE MOTTO/QUOTE YOU LIVE BY?
be kind - this is always one I feel strongest about I think we are only here once so just be kind as you don't know what other people may be going through 🤍
HOW WOULD YOU DESCRIBE YOUR STYLE?
I would describe my style as quite chill & oversized
WHERE DO YOU SEE YOURSELF IN 10 YEARS TIME?
In ten years time, I see myself being happy, in a job that makes me happy, hopefully by 30 I am married and maybe have one child? 🤣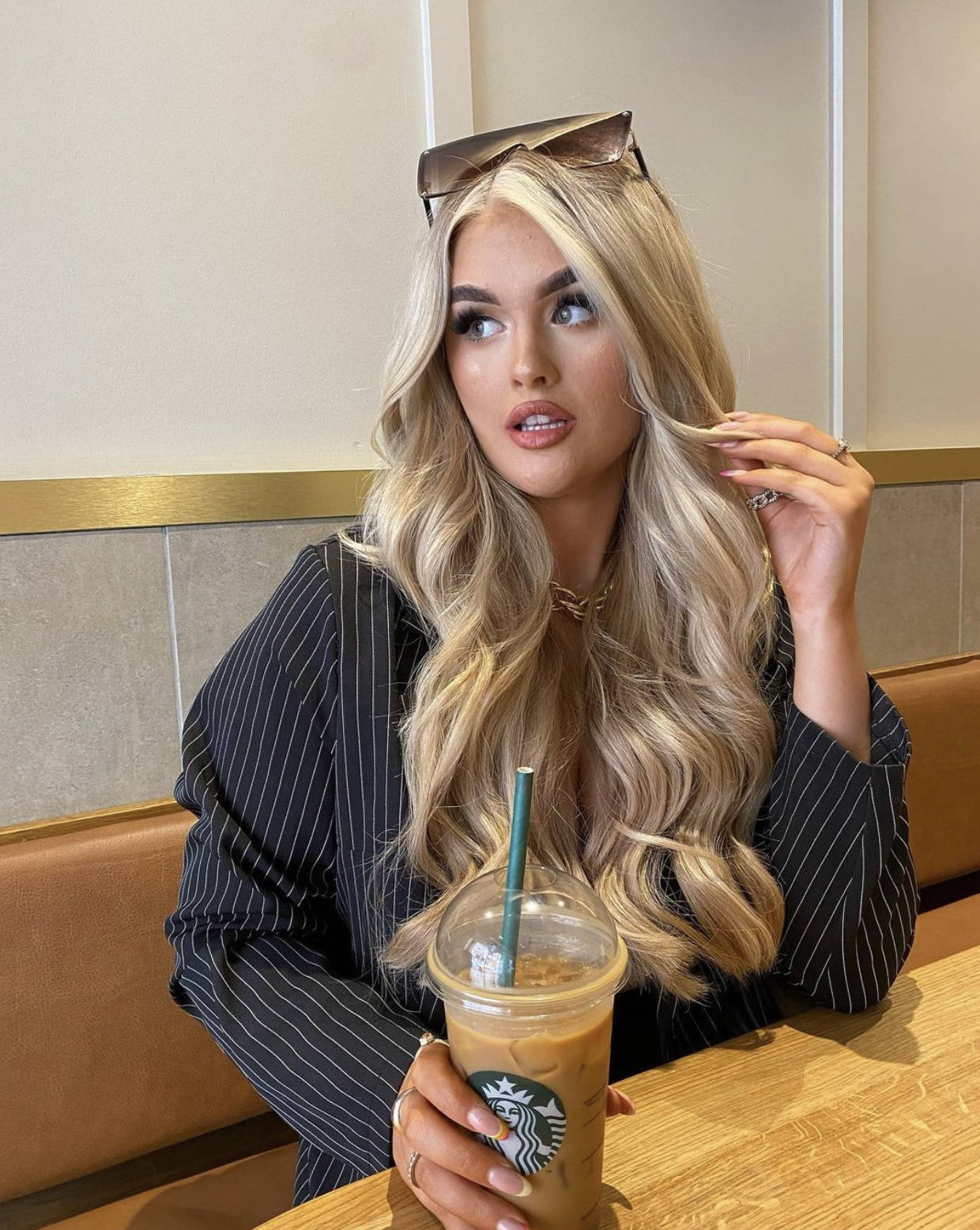 WHAT'S YOUR SELF-CARE ROUTINE?
I love getting a nice shower, shaving, exfoliating and then putting on a fresh pair of pjs to watch a movie with the fire on and snacks.
THE FIRST THING YOU DO WHEN YOU WAKE UP IS…
Snooze my alarm. Only joking (kind of). I always make my bed to start the day off productively and make a list of what I need to do. I've started a new routine on my Instagram story where every morning I let my followers known my list of what I'm doing that day!
A MOVIE THAT MAKES YOU HAPPY & A MOVIE THAT MAKES YOU SAD
My feel-good film is always home alone. I'm such a winter lover and I will never get sick of watching it. A film that makes me sad is Marley and Me. I don't even need to explain this one.
FAVE COLOURS TO WEAR RN ARE…
Green! Wow I'm loving green at the moment. Or coordinating pink and brown together, stunning.
WHAT INSPIRES YOU?
Seeing others doing well! I get inspired by others thriving as it pushes me to work harder for what I want to achieve.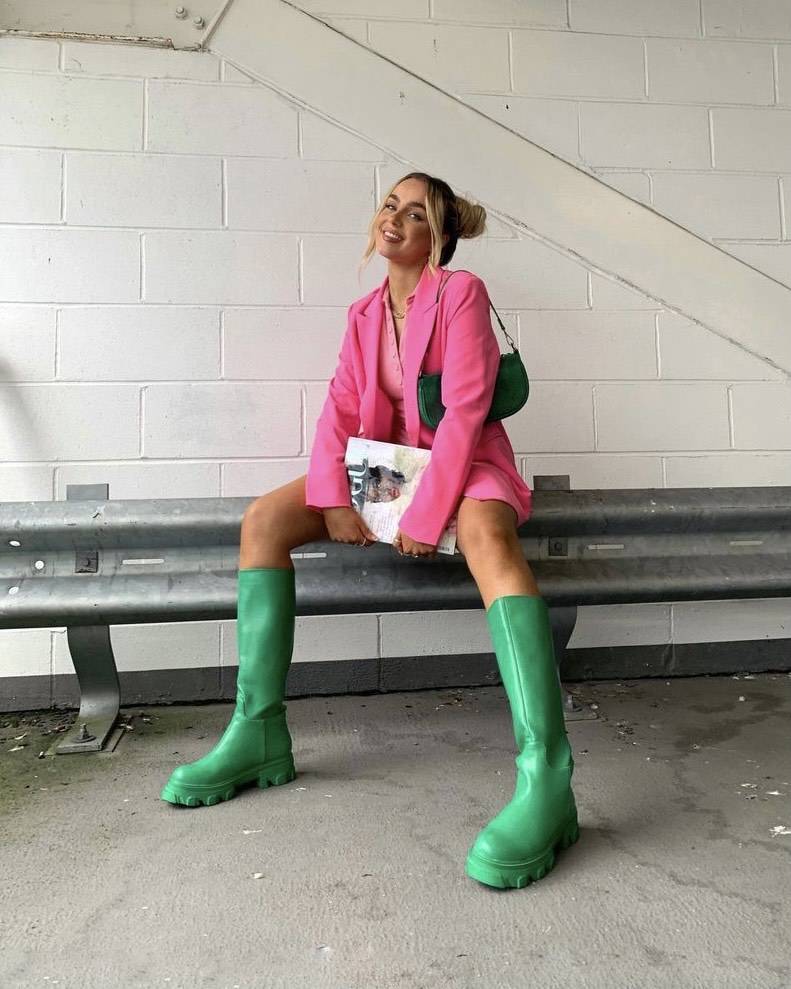 ARE YOU MORE OF AN INTROVERT OR EXTROVERT?
I'd say definitely a bit of both! I love chatting to new people but sometimes the thought of new places can be scary - trying to just go for it though!
FAVE PLACE TO DINE OUT RN
I love sugo pasta or juicy in Glasgow to sit in for food! 🥰
SOMETHING HIGH ON YOUR BUCKET LIST
Move out of Glasgow for a while - hoping to move next couple of years 🤞🏼
ARE YOU SOMEONE WHO'S ALWAYS ON TIME OR LATE?
I'd say on time! Defo depends on public transport tho lol but yes I'm pretty on time.
YOUR FAVOURITE THING TO DO AT THE WEEKEND
I love a night out with the girls get dressed up and go have a drink and a dance and a good time 🖤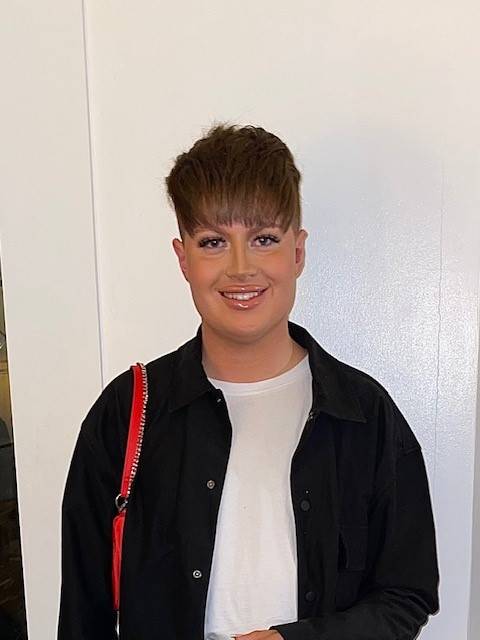 DO YOU BELIEVE IN HOROSCOPES?
Yes!! Definitely! Sun, moon and rising - Co-star is the best app for horoscopes, I didn't believe in them until I found this app!
IF YOU COULD INVITE ONE CELEB TO DINNER, WHO WOULD IT BE & WHY?
Kim Kardashian - would love to talk to her about her success and juggling 5 jobs at once!
YOUR GO-TO FIT FOR A/W IS...
Black skinny flare trousers, hoodie and puffer, chunky hoops!
DO YOU HAVE A HIDDEN TALENT, IF SO... WHAT IS IT?
My hidden talent is that I am a henna artist - I have done henna for brides and parties!
WHAT'S THE LAST THING YOU TOOK A PICTURE OF?
My food - Greek meze, I love greek food from the Island I am from - Rhodes!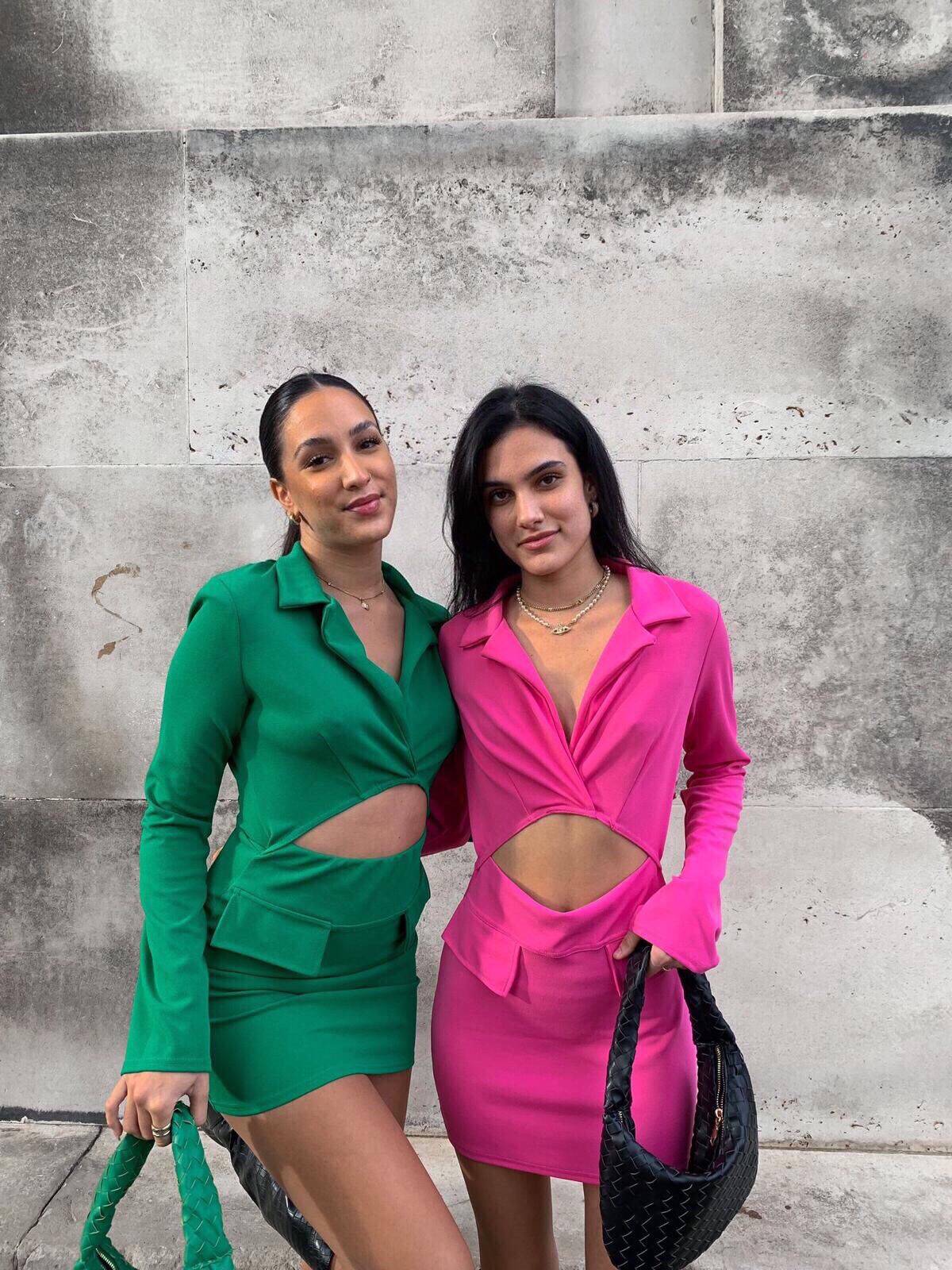 For major student inspo, check out our revamped & refreshed Student Hub for EVERYTHING you need to survive this academic year. Need some 'drobe steals? Shop our brand new Student Edit RN on site ✨
---
---