🤍 MOTHER'S DAY GIFT GUIDE 🤍

With Mother's Day just around the corner, we really wanna treat our Mums this year - whether you're treating a Mother figure in your life, your Dad who plays both roles, a guardian or just the Mum of the group. They're always there for us when we need them and because they deserve the world - we want to spoil them rotten!
Struggling on a gift? Don't worry, we've got everything you need in this blog! Keep reading to find the perfect prezzie.
For: Your Mum / Mum figure in your life
One of the best gifts you could give your mum is letting her have a relaxing, chore-free day. Having not a worry in the world, let her have a lie in, cook her some breakie and watch her fave film with her.
We cannot recommend enough going with the cosy theme when it comes to gifts for her. Get her a teddy fleece duvet set and she'll never go back to normal bedding again. It's ultimate comfort the whole night, and goes hand in hand with some comfy lounge. Opt for some fluffy slippers, and get her a cosy hoodie for her to slouch around the house in.
If you're living away from your Mum and she's excited to see you post-lockdown, why not book an afternoon tea or a meal for 2 and get her a handbag to bring?! Handbags are lifelong friends, so it'll take her through the rest of the year and beyond. It'll give you both something to look forward to too!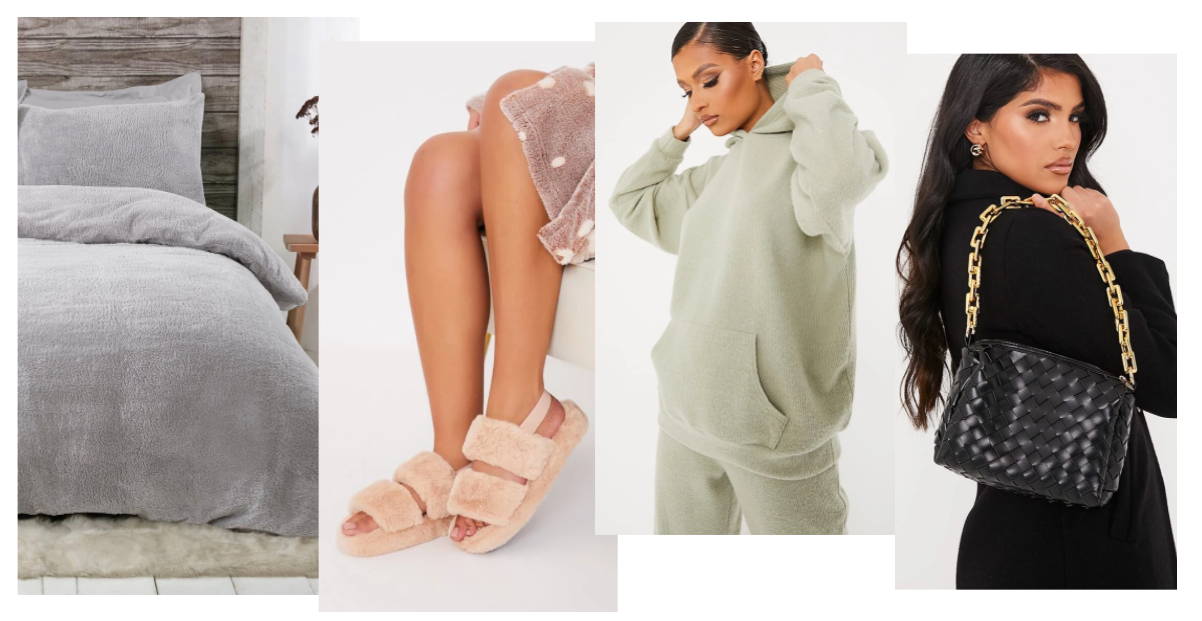 Being a first time Mum is a stress you'll never experience until you've lived it yourself. She's definitely going to be under a lot of stress. So we recommend keeping your gifts personal to her and what she needs.
An across body tote bag is a perfect gift to keep everything she needs in one place while she's on the go. Whether she's going for a walk with the little one or shopping, this bag is going to be so handy for her in any situation. Some self-care at home never goes amiss, so gift her a candle and a face roller for the ultimate me time (when she can squeeze it in). A cute lounge set would be an ideal present. This smock hoodie and legging set is a super feminine levelled up lounge look, with the frilling creating a cute alternative to a normal hoodie!
Don't forget to offer her your hand for help when she needs it too!
Shop the gifts: tote bag, face roller, candle, lounge set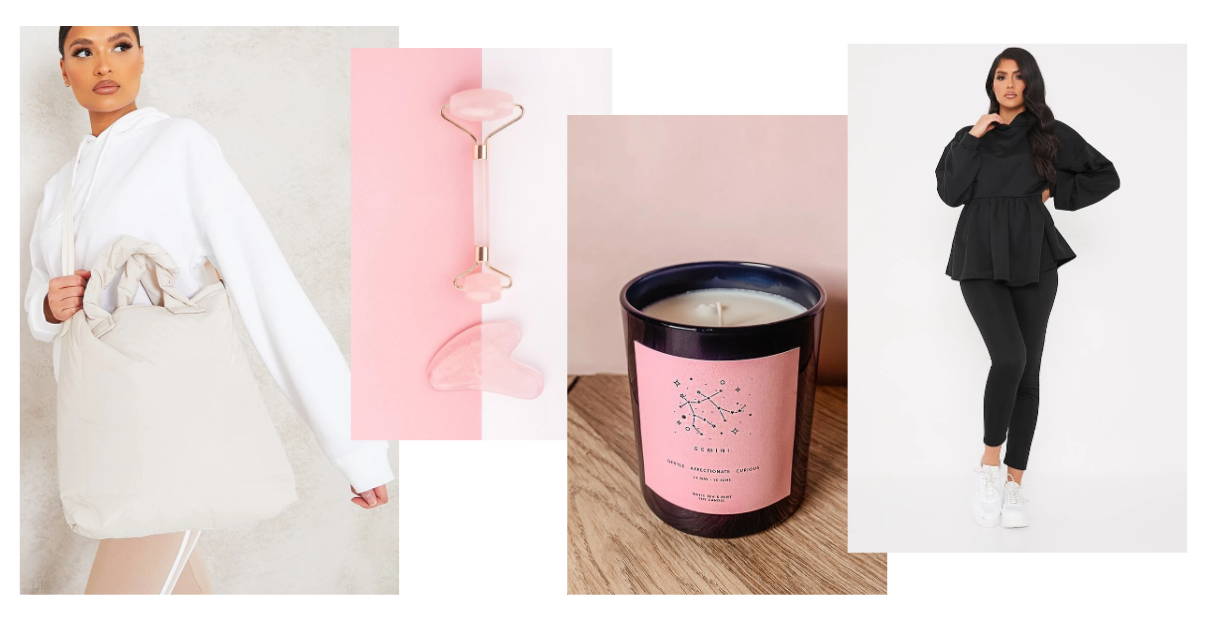 For: The Mum of the friendship group

Let's face it, having a Mum of the group is fine… but it's probably stressful! Gift her some new makeup brushes to have a play with so she can look fresh before your next bottomless brunch.
A sleep mask is a perfect gift, because who doesn't love sleep?! Pair nicely with a cute PJ set and she'll be all set for your next sleepover! 2020 was all about self care, and 2021 isn't any different - so it's always good to gift something relaxing like some bath bombs (let's face it, she probably needs it looking after your group!)
Any of these gifts will go great with a bottle of her fave prosecco and a card signed by all her besties!
Shop the gifts: makeup brushes, sleep mask, bath bomb, pyjamas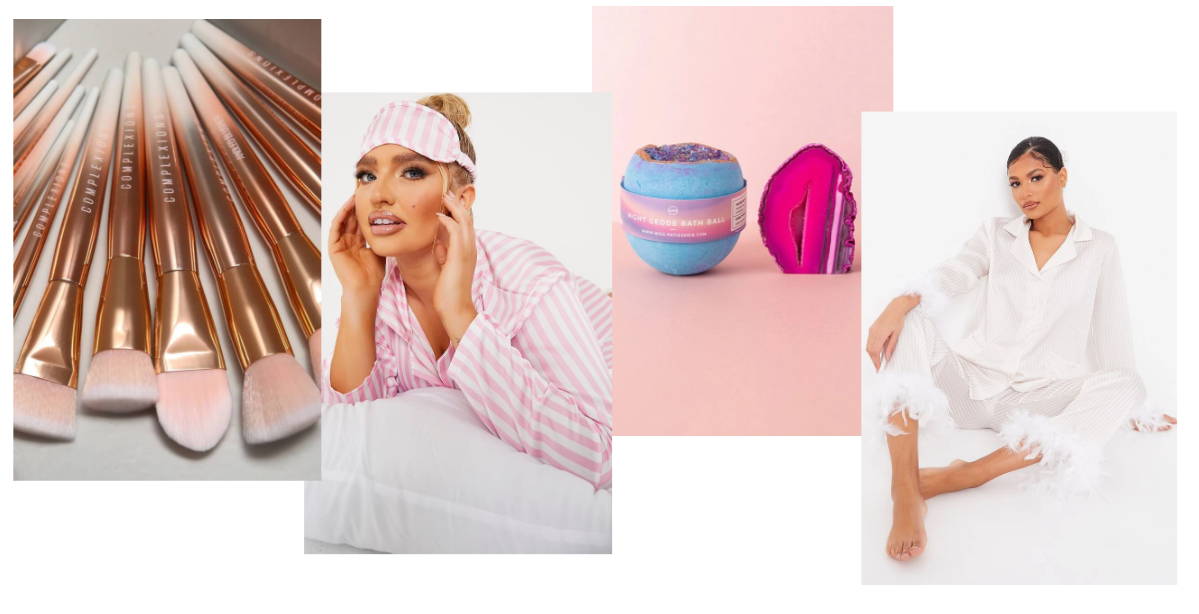 Being a dog Mum is still a full time responsibility! If your friend's a new dog Mum, the best gift you could give them is some cute little dog accessories.
These collars and harnesses are super cute and there's so many more styles here. Alternatively, get her some dog stuff for the house that'll make it easier for her to organise everything, like this dog food tin!
Everything you need to make her little pup feel even more loved!
Shop the gifts: collar, bow, harness, biscuit tin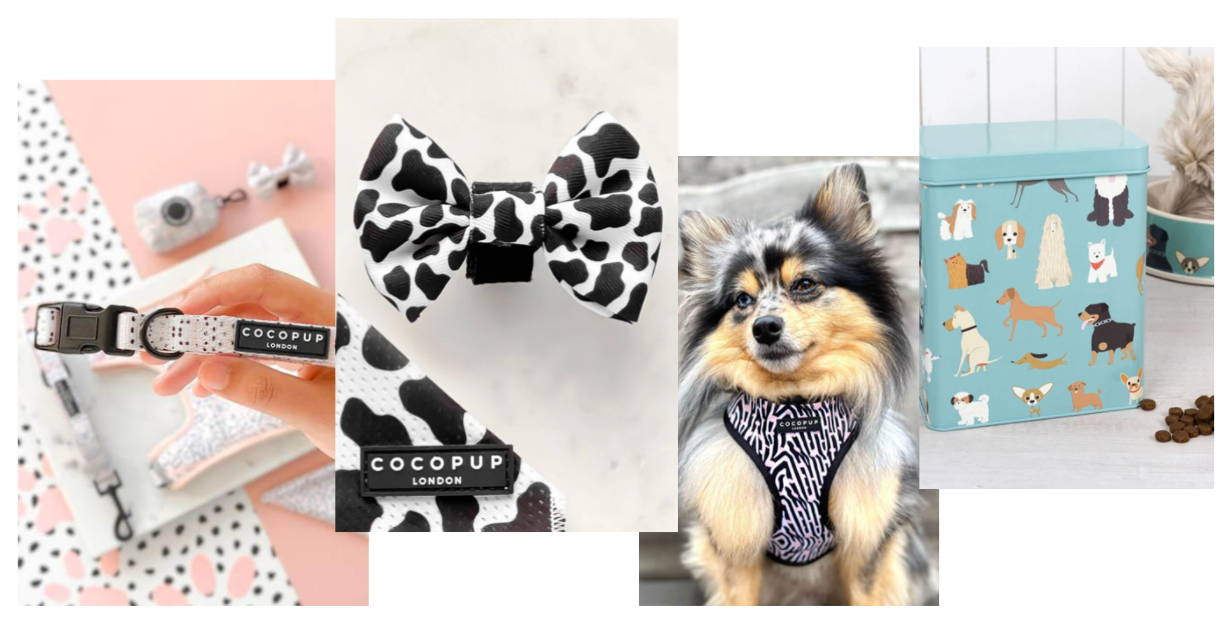 "I'm not like a regular Mom, I'm a cool Mom" is our only vibe right now.
For any cool Mums you know that you really want to gift, going with this Mean Girls quote sweatshirt would be an ideal option. Prints are extremely popular right now, and this print is a cute touch for her bedroom! If this design isn't exactly her, check out our prints category here for alternatives. These chunky trainers are an affordable option for already luxury looking trainers, perfect for an on-budget present for a street style Mum.
Don't forget some sunnies now it's moving into Spring/Summer!
Shop the gifts: print, sweatshirt, trainers, sunglasses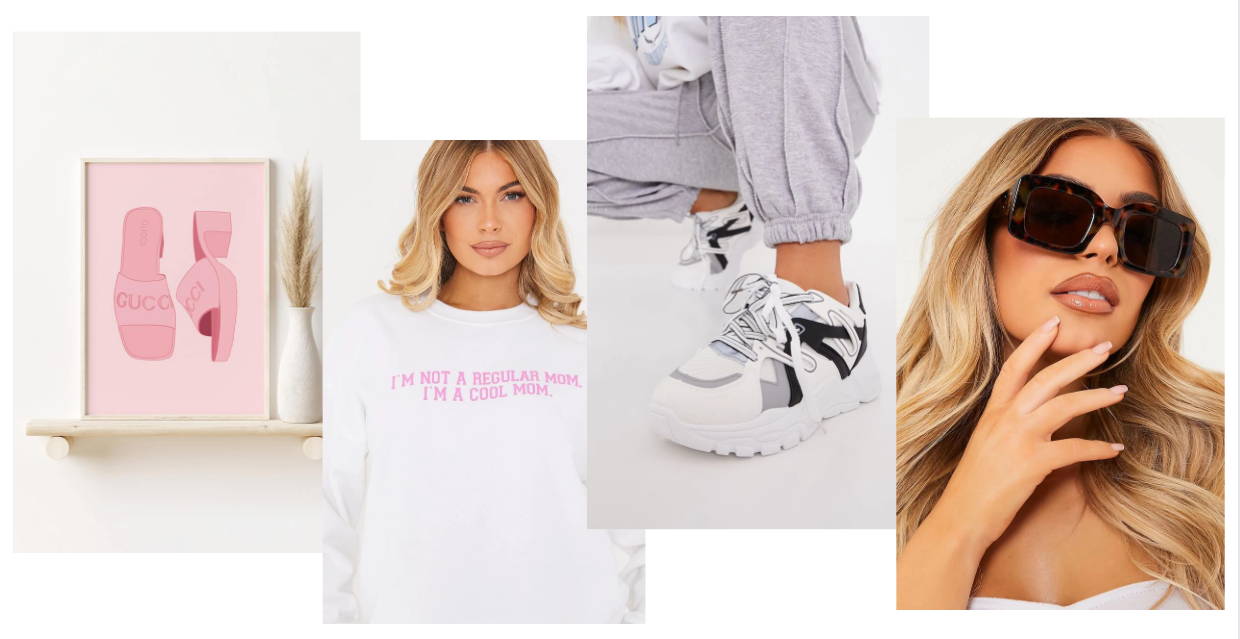 For: Your Dad who's also your Mum

When in doubt, there's always Dad, and he definitely deserves being made to feel special too - especially if he's the main parental figure in your life.
You might think gifting men is hard, so we've made it easy for you. You can never go wrong with a hoodie or a check shirt. Depending on what his favourite colours are, you can tailor them to be the perfect gift. If you're thinking more of accessories, opt for a beanie, belt, or a new fragrance.
Plan something you and him can do together on the day too! It'll be time well spent with your fave person.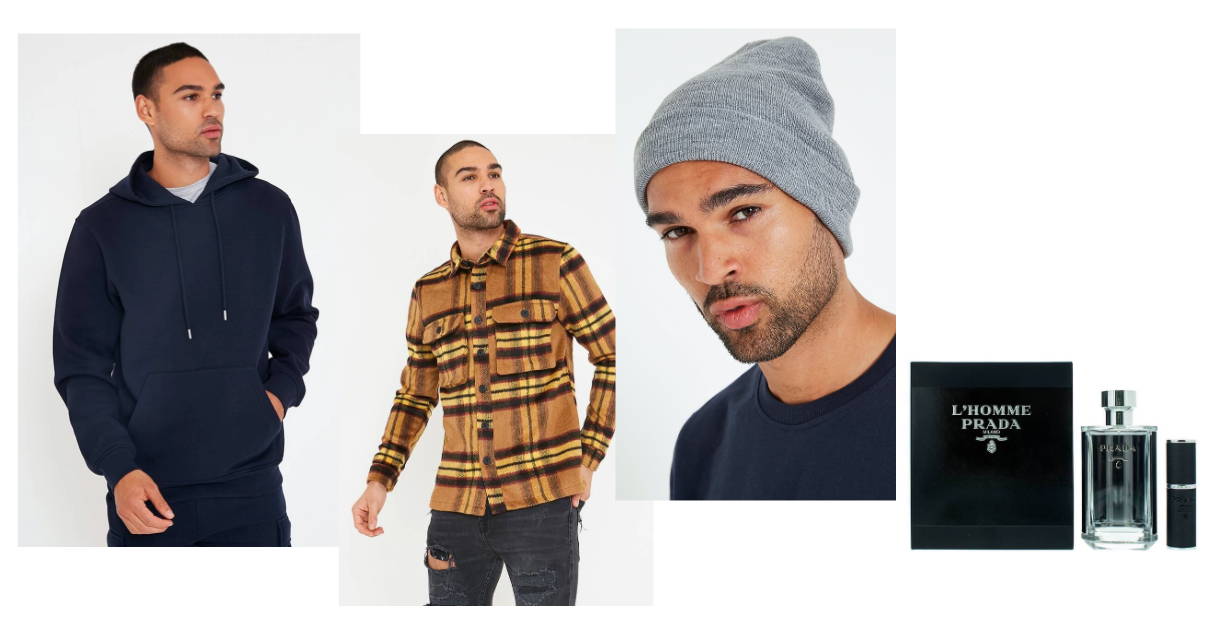 Whoever you consider a Mum this year, make an effort to make them feel special and appreciated. This last year has been hard on everyone for different reasons, so make the most of who you have and remind them there's an end in sight!
Shop our gifting section for more ideas!
---
---