NAILS TO TAKE TO YOUR NAIL TECH

Happy 12th April huns! We've made it. Freedom is here and it tastes so sweet. From making plans to going for drinks, to getting a sweat on in your fave class and finally getting your hair and nails did - there's just so much to be excited about. Not sure what you want your freedom nails to be? Usually a neutrals girl but thinking of going bold and bright? Wanna keep things lowkey? We've done the leg/nail work so you don't have to. Here are our top talons to take to your tech.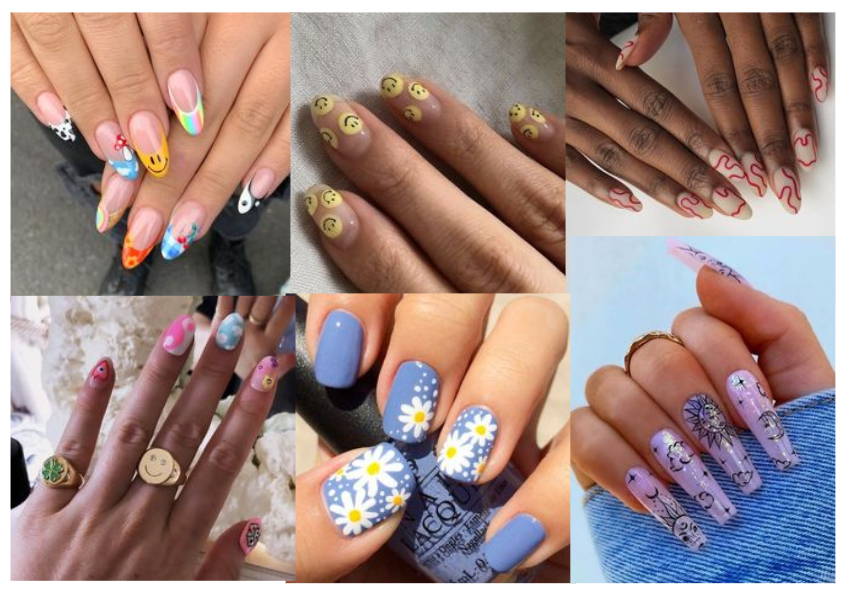 If you're like me and struggle to get your 5 a day these are the nails for you! These are super summery and you can go as wild as you like. The perfect post-lockdown nail IMO! From cherries to lemons to something a little more peachy - we are loving these fruity fingers!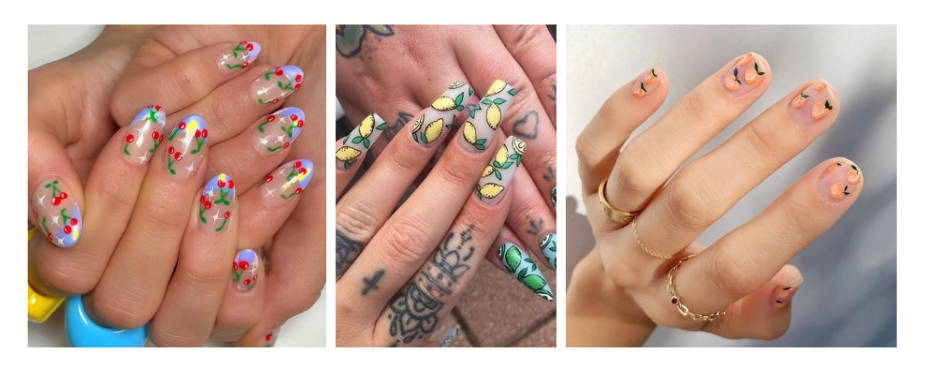 The psychedelic patterns of the 70s aka the Summer of Love are the perfect freedom nails! Go for neutrals to keep things a little more lowkey or go all out in brights. From swirls to flower power the key to the perfect 70s nail is bright and bold.
If there was ever a time to go for neon nails it's now. Take the plunge with a neon tip or go all out with an ombre! Make sure your nails are as bright as your summer plans and make that tan pop at the same time.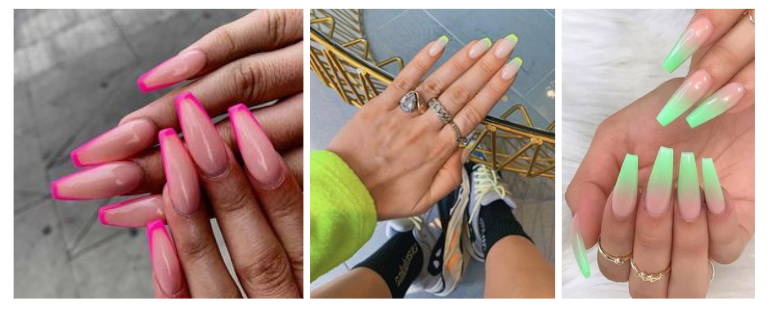 Arguably the design of the year tbh and we are so here for it. Love the nod to the Y2K generation and they're girly without being childish so sitting in a boardroom meeting tapping these babies won't get you weird looks. The beauty with butterflies is you can go as bright and glitzy as you like or you can keep them real neutral. Here are our fave designs below...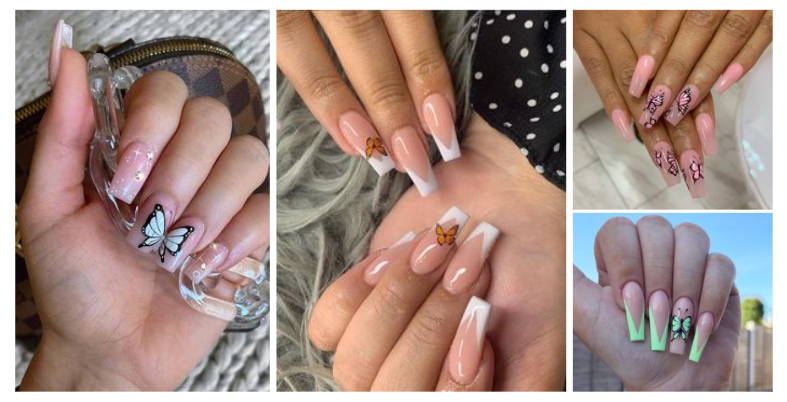 Look anything Harry Styles has I want. Simple as that. Add a little fun to your fingers with some smiley face nails. Emoji eat your heart out and really wear your heart on your sleeve!

Hope you're feeling inspired and you've got the booking ready.
Need the 'fit to match the mani?
Check out our NEW DROP and our 21st JUNE 'FITS.
---
---