💸 PAYDAY PICKS: MARCH EDITION 💸

Our fave day of the month is back & there's no doubt about it - we are ready to splurge. Need some help on what to buy? Look no further than this monthly blog to help you decide exactly what you need new in your wardrobe to keep you on trend and prepped for whatever occasion life throws at you.
Bodysuits are a must-have for any season, so get some in your wardrobe ahead of post-lockdown. They're super easy to wear and an effortless style when you don't really know what to wear! Just stick on some jeans and a bodysuit and your outfit is complete!
Coming into Spring, definitely get some pastels and colours in your wardrobe. We're loving this square neck long sleeve light blue style! Blue & pink are definitely coming in for Spring so get a couple different colours in your repertoire!
A racer rib will be your best friend when it starts getting warmer - this super cute oriental design is perfect! Add on a shirt over the top for an extra layer. If you're thinking of post-lockdown, this leopard bodysuit is perfect for your debut back out!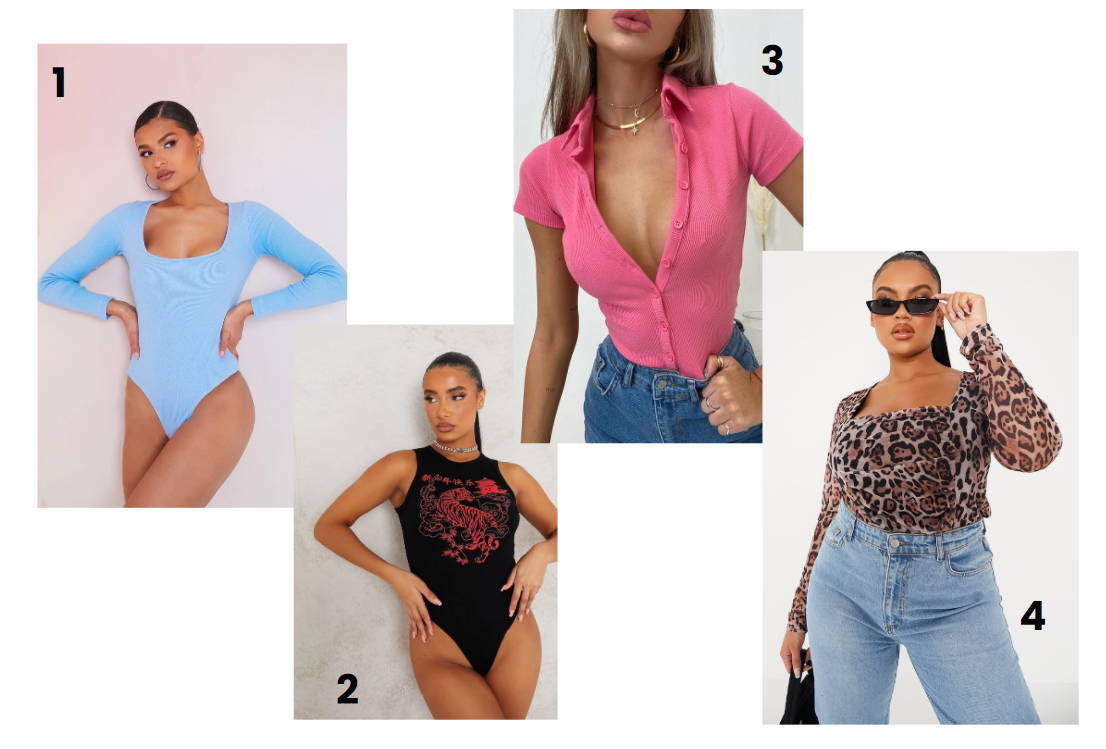 Gilets are the best transitional pieces coming into Spring. When the weather's not that warm yet and there's definitely a cool breeze, grab your gilet with a long sleeve layer on underneath and you're guaranteed to be cosy & warm.
Whatever kinda gal you are, get yourself a gilet in your fave colour! Pair with a cross-body bag for an afternoon walk!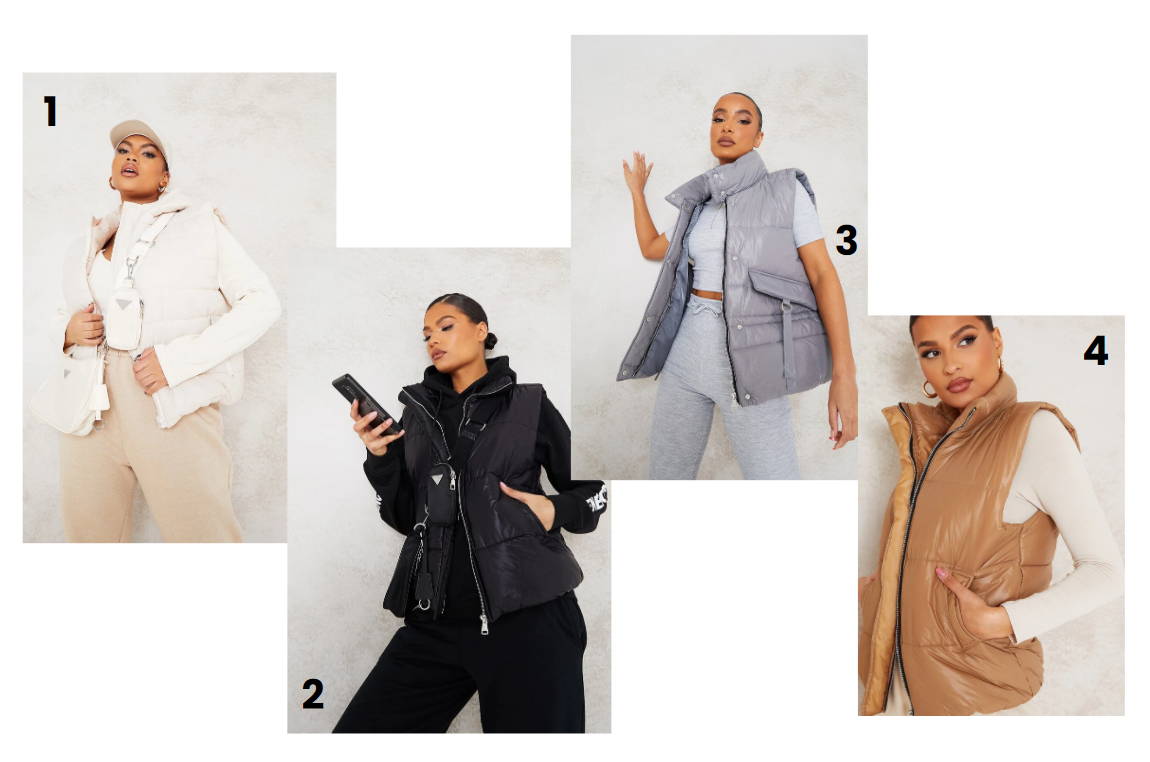 12th April where you at?! We are needing some crop tops in our wardrobe for when day drinks come back around. Exposed seams are super on trend, so we're loving this light green crop - perfect for date night!
Another pastel colour we're obsessed with is lilac, and if you're more of a sport-luxe girl, get this half zip top!
This grey polo is a great basic that'll go with anything. Whether you pair it with some black jeans with chain detail or some white joggers, you're set for any occasion. We are loving this balloon sleeve blouse in red!
The tie front is a great detail, and it'll look so good with jeans and heels for bottomless brunch.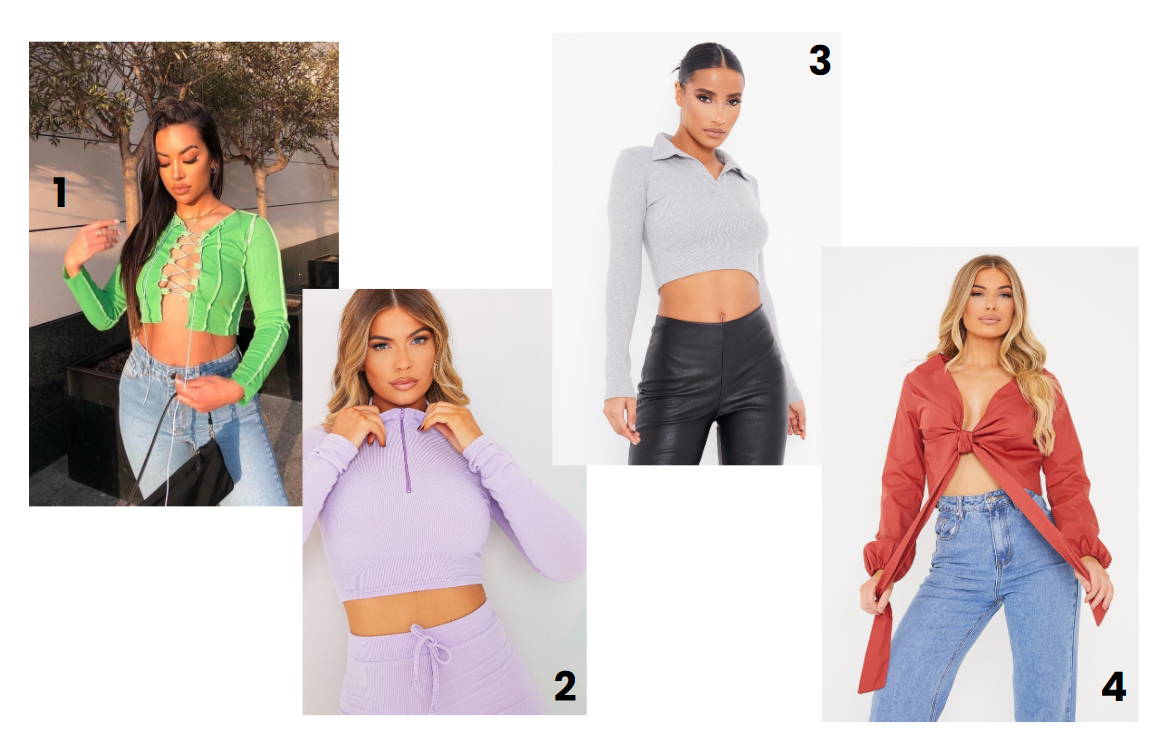 Ever since the first lockdown, we've got more in touch with our homes. We've thought more about what we can do to make our house our own little sanctuary, and how we can make it the best environment for us while WFH and relaxing.
We'd definitely recommend investing in some homeware items for payday! Candles have hit top trending for months now and with no end in sight, get one of these knot design candles for your bedroom!
Fill an empty wall and buy yourself some home art with all of our prints. We're loving this 4 piece trinket set for your living room for a minimalist vibe. If you're overdue some new bedding, indulge in some luxurious sets to amp up your room look!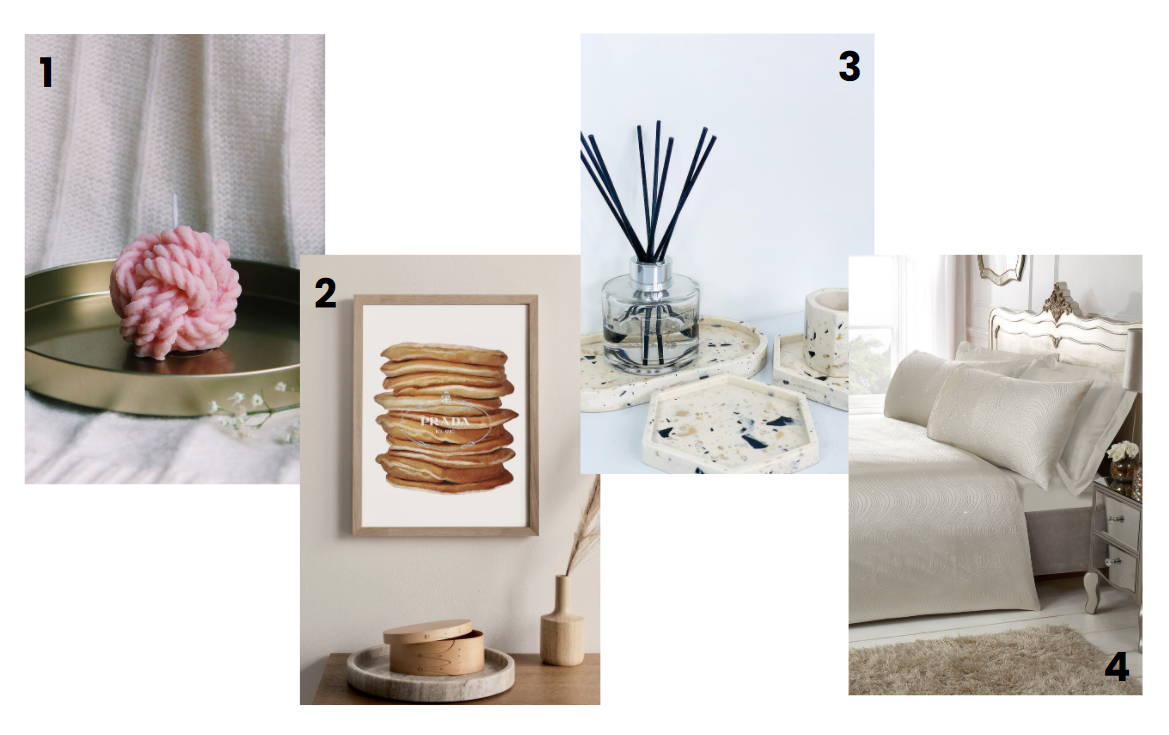 There's one thing for sure, lounge will never go out of style! There will always be weekends in, cosy date nights & sleepovers with your pals and for those reasons alone, you can never have too much!
We highly recommend getting a matching set. This way, you'll look effortlessly put together even if you haven't tried! Sage green is really on trend and we're in love with this set.
If you're opting for some different lounge styles, this bralette, cardigan & skirt set is a different alternative to your regular hoodie and joggers. Feel sexy while still feeling comfortable is how we wanna be! Staying in never looked so good!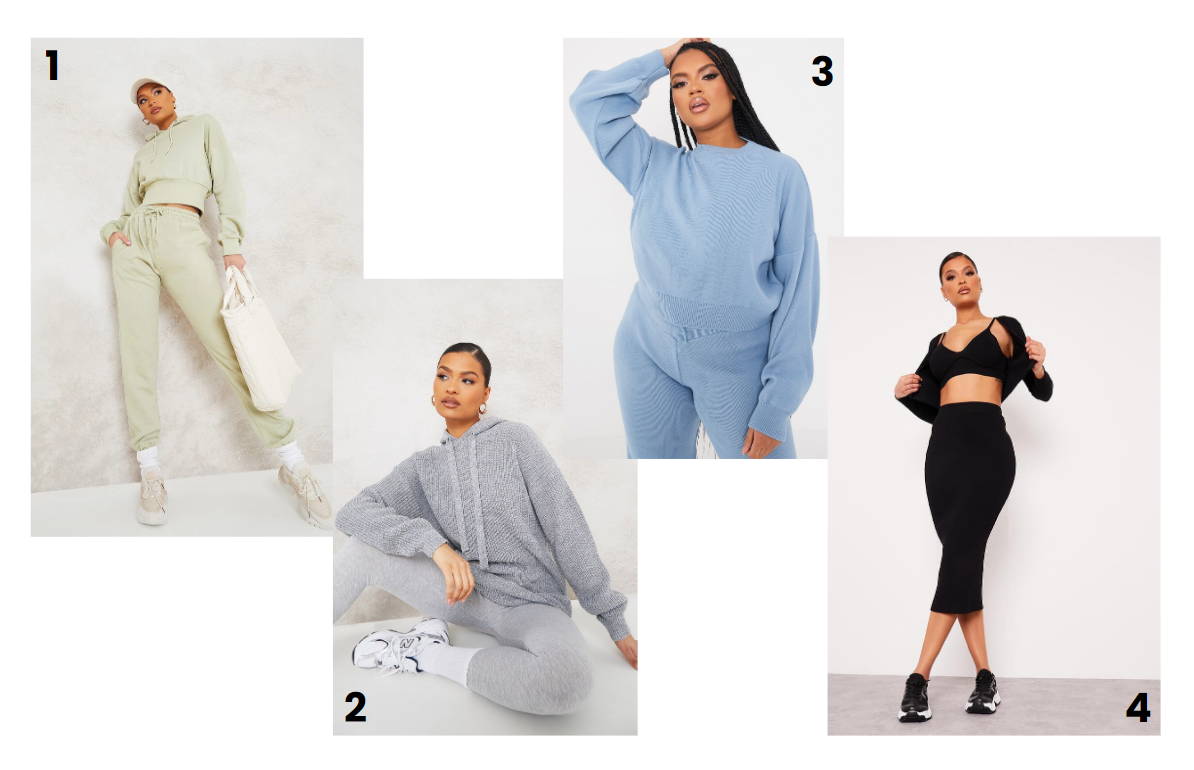 The thought of wearing jeans right now seems daunting. BUT we know we're definitely going to be getting back into them as soon as day drinks hits (let's not kid ourselves!) So of course we want the best ones for when we go out.
We are obsessed with this chain detail on these jeans! Something different and definitely eye catching for your first day out after months inside!
If blue denim is more your thing, opt for some split hem or fringe detail ones to be super extra - this year we're going all out!
Alternatively, get some flares for a more relaxed fit for either an afternoon of shopping or happy hour!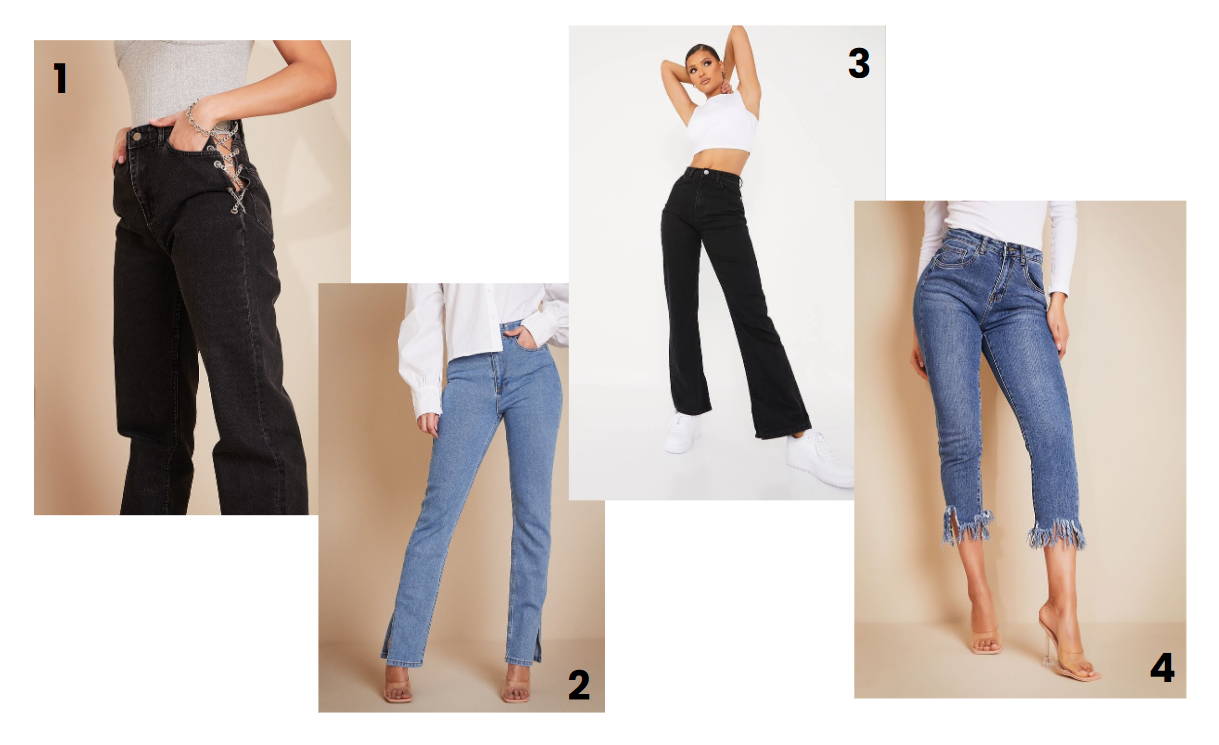 Some lightweight knit will see you through into Summer. On days where it's a little colder but still want to look your best Spring-self, opt for some colourful knits to brighten up your day!
This wrap over cardigan comes in so many colours and is the perfect layer for wearing over a racer neck top or a vest!
This smiley jumper is a cute oversized style for an easy throw-on look.
Opt for a cropped sleeveless knitted hoodie for something different, and definitely get some collared knits in your Spring wardrobe! We love this cream look for a brighter outfit idea.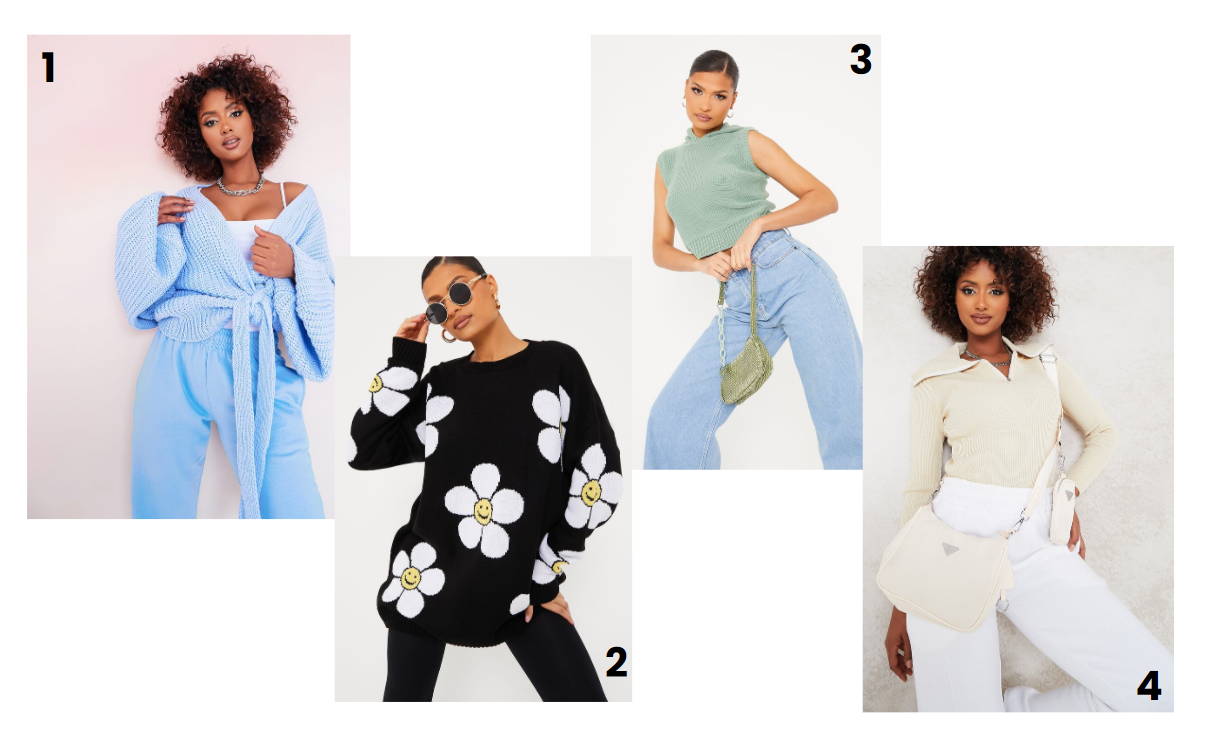 Spring essentials 101: Always have a cap to hand! When it's raining, sunny or windy you can always count on your hat to keep you covered.
Into your horoscopes? We've got a star sign ring for every person and is a super cute understated jewellery piece that will no doubt be impactful & meaningful!
Shoulder bags never go amiss, so get a couple ready for when it's time to head out! Some hair accessories can really level up your outfit, so why not go for some hair clips for your next big event?
These zebra ones will go perfectly with a black blazer dress or a neutral dress so give it an extra dimension!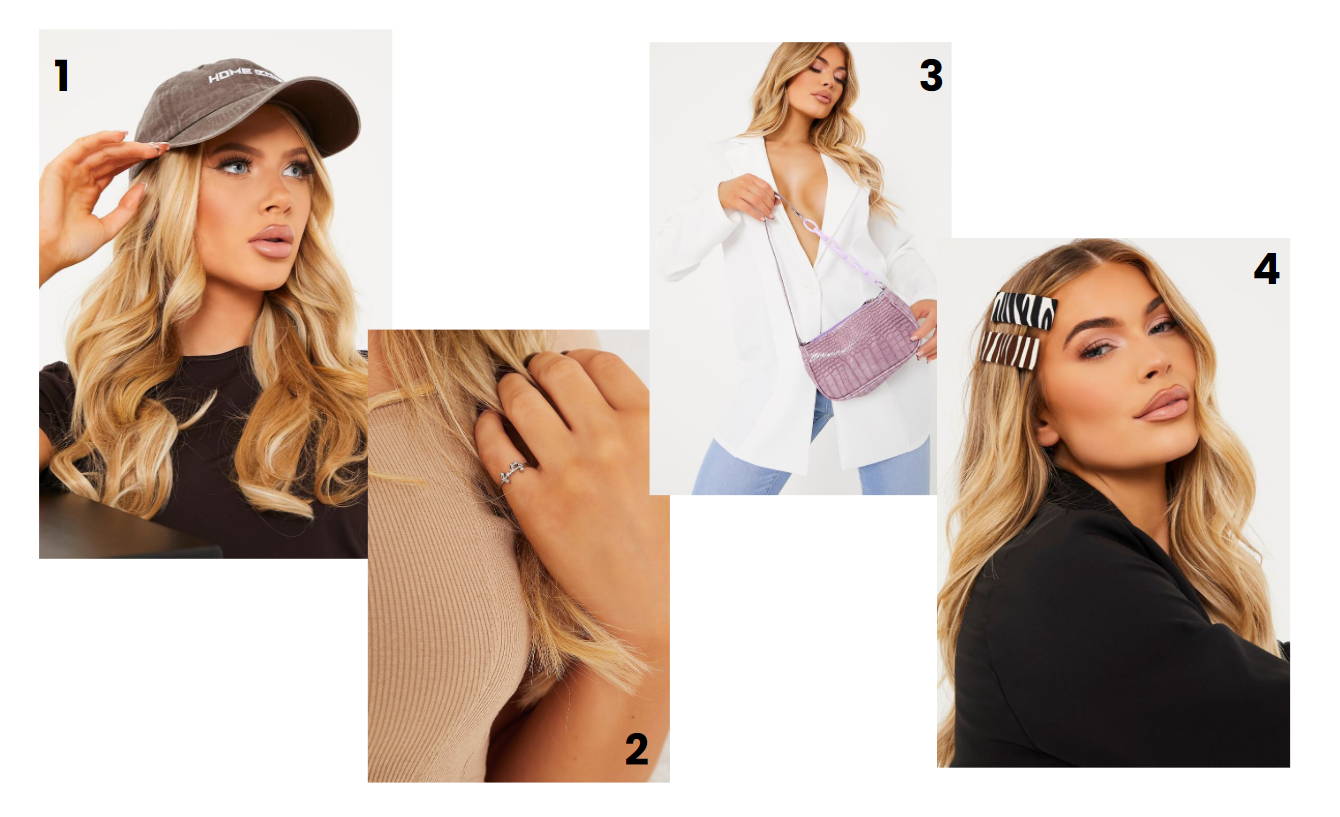 ---
---