PODCAST OF THE MONTH: February
Here at ISAWITFIRST we feel like we have blinked and it is ALREADY the end of Feb! Which means time to talk about our top podcast this month. Feb is always a challenge, not over Winter and not quite yet Spring, and how can we forget the awful weather - so finding the perfect podcast this month we knew had to be something uplifting, motivating and just a down to earth girl to girl chat. And how can we not talk about our brand ambassadors when they have just released season two of their very own podcast: The Girl's Bathroom.
If you loved last season, then you can expect it all again and more this time around. The Girls Bathroom is a place we all know to be full of girl chat and gossip, and the place we often confide in girls we've never even met before! And this is exactly what this podcast is all about. This season is more than just advice, it is a real life girl on girl chat with all the laughs and gossip that goes with it! The chat is flowing and honest including what the girls wanted to be when they go up (Gabriella from High School Musical, obvs!), a brand new feature all about what the best thing that's happened in your life this week has been - girls supporting girls, we love to see it! and all you need to know to start your very own successful business. But do not fear the original foundations of their not-so-professional, straight from the heart advice is all in there. So, if you've been speaking to someone for 5 months and still not had a date? If you've booked your wedding on the same day as your best friends sister's and unsure what to do now? Has your bf or gf still not kissed you after 2 months? All these dilemmas and more will be answered right here!

And they are going on tour! So if you want to see 'The Girls Bathroom' live and in person you can get tickets here: https://www.ents24.com/uk/tour-dates/the-girls-bathroom-with-sophia-and-cinzia .. and if you are reading this before March 3rd 2020 you can head over to our Instagram for your chance to win tickets to the tour, plus a full head to toe outfit straight from the Sophia and Cinzia ISAWITFIRST collection!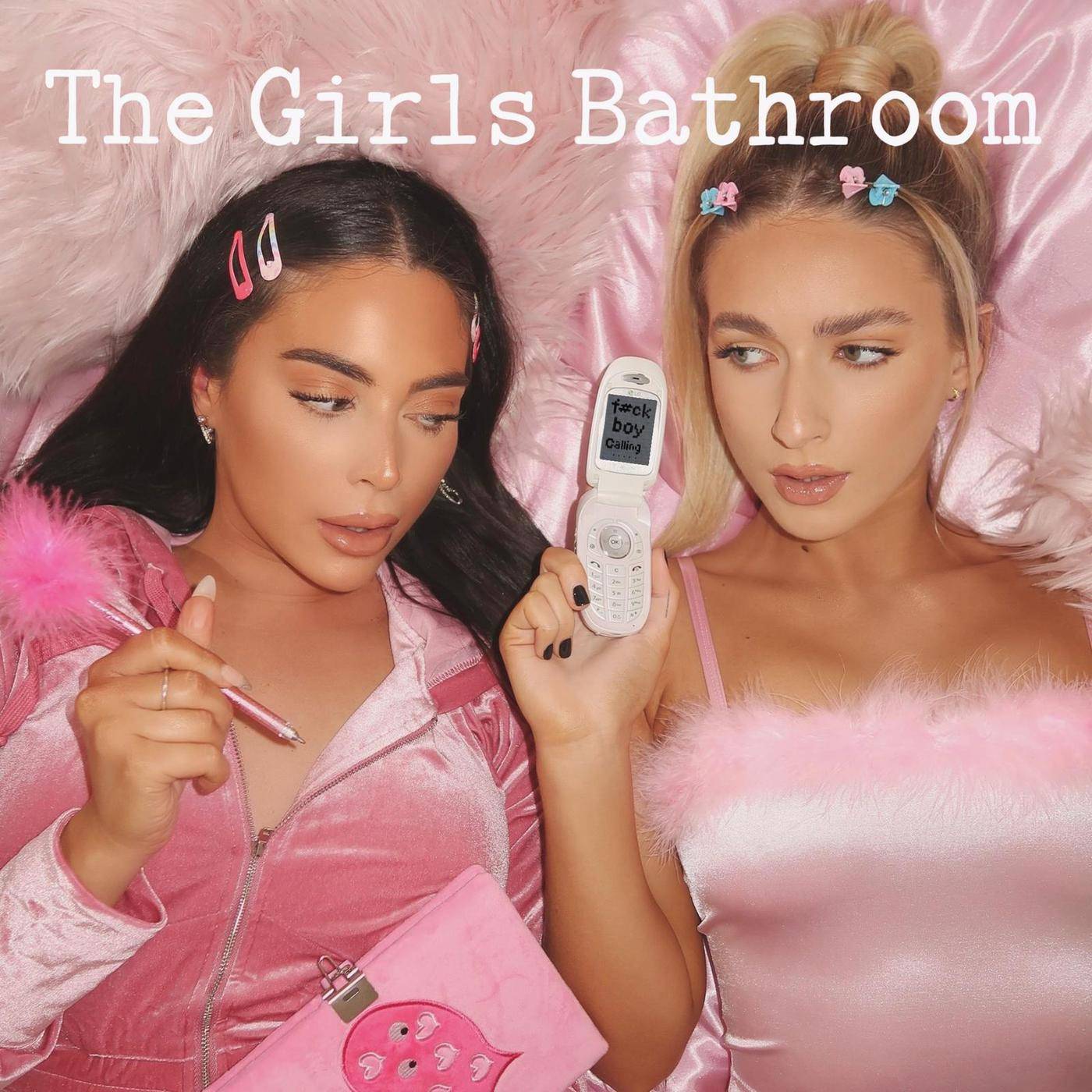 Can't get enough of Sophia and Ciniza? Here are our fave picks of their ISAWITFIRST collection. And even better with up to 80% off!
Black Oversized Tie Waist Joggers
£15.00
Black Sc Tour Date Oversized Hoodie
£8.00
White Rhinestone Girls Oversized T-Shirt
£3.00
White Rhinestone Girls Joggers
£7.00
Beige Faux Fur Bucket Hat
£12.50
Grey Borg Mini Skirt
£4.00
White Borg Sleeveless Crop Top
£4.00
White Feather Bandeau Top
£15.00
White Feather Mini Skirt
£16.00
Light Blue High Waist Side Split Hem Jeans
£27.50
Cream Pinstripe Button Front Crop Top
£10.00
Cream Pinstripe Wide Leg Trousers
£8.00