WHAT TO WEAR ON A RAINY SPRING DAY

Stuck for what to wear when it rains now the weather is starting to warm up? Put those teddy and puffer coats away 'til winter, we've got all the inspo you need for staying dry in the glorious British Spring weather. It's all about the lighter layers!
It might be getting warmer out, but we can guarantee rain and muddy fields this Spring. Gotta walk the dog or get your daily walk in? Easy – throw some wellies on with some leggings, and pair with a top or hoodie under a gilet, depending on how warm it is out. Gilets are the perfect layer to keep you warm and they're on trend, too! An extra tip: mud splashes wont stain black clothes so keep your 'fit dark. And get your dog a jacket to keep them dry, too!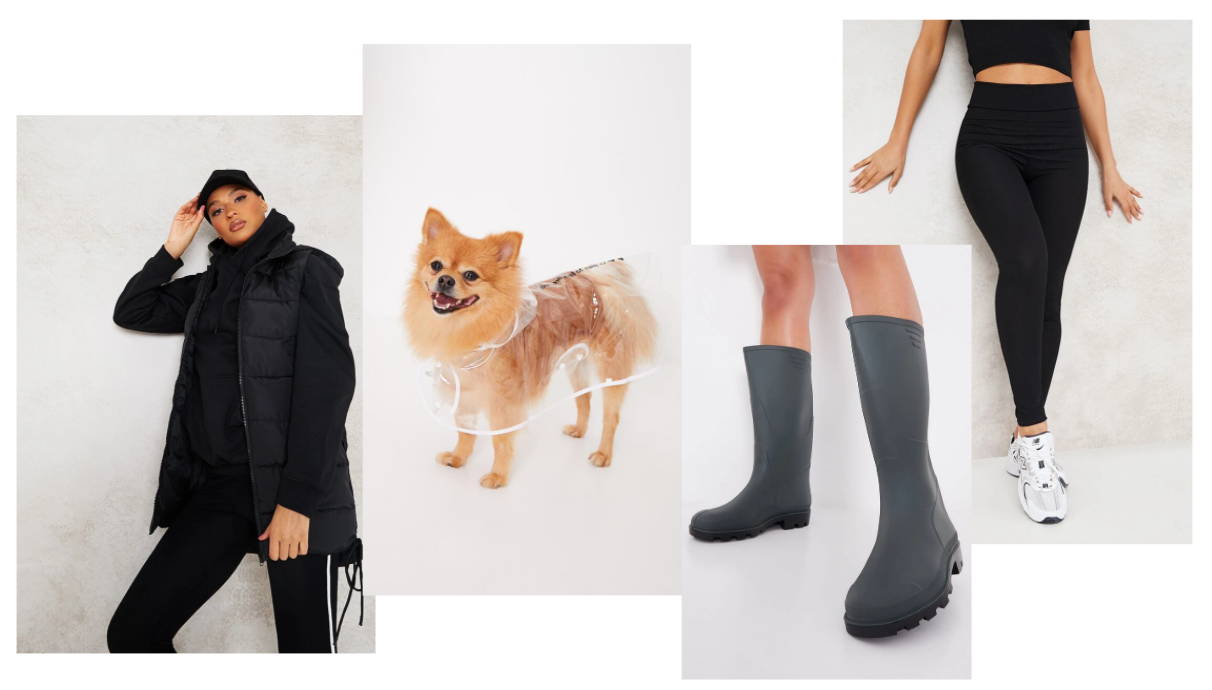 Shackets are another great light layer to throw on in the rain, and we've all got at least one in our wardrobes by now (although we will be using this as an excuse to buy a new one…). We're going for a grungy look here to match the mood of the weather – a khaki shacket paired with some leather-look pants and chunky boots. Wear over a hoodie to keep your hair dry, or if you'd prefer to use an umbrella then here's a tip from us long haired gals: invest in a hair claw to keep your hair up, then it won't get wet where the umbrella doesn't cover. Genius!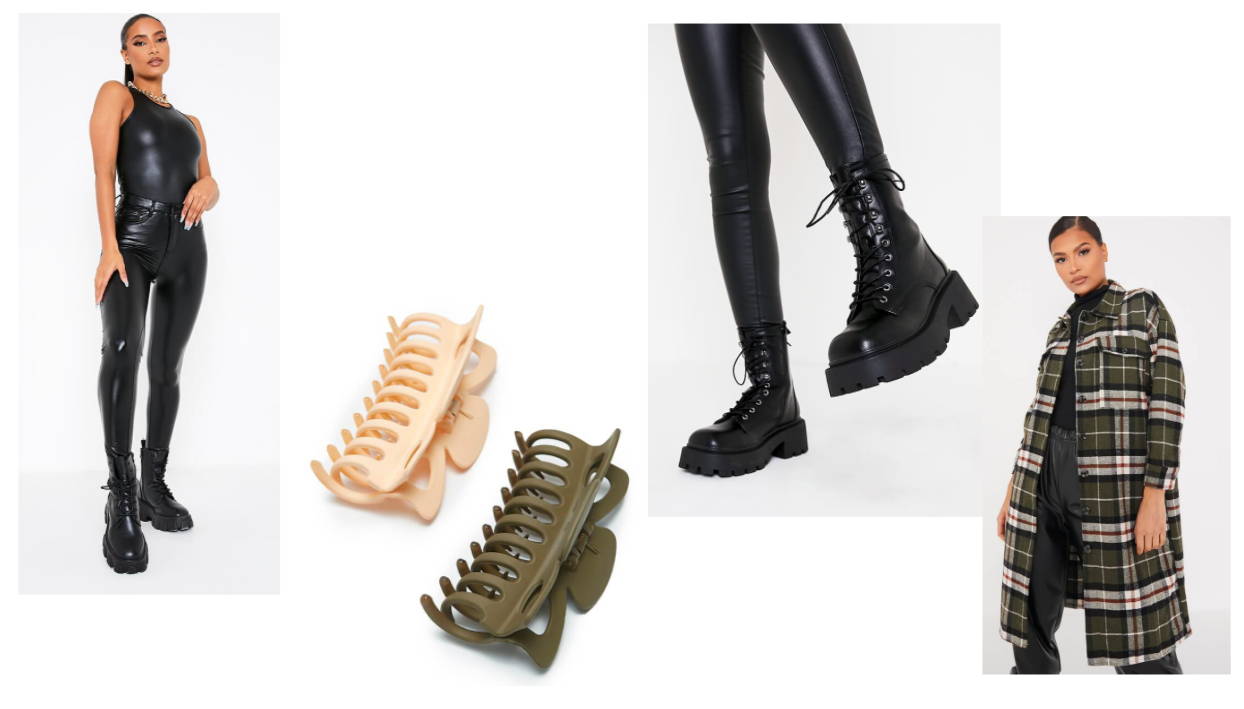 We are obsessed with this look, and everyone on Instagram seems to be too! Trench coats are a big trend this Spring and we all love wearing a hoodie and joggers, so voila! This look is a stylish match made in heaven. Be sure to wear a light tee underneath in case the hoodie gets too warm, so you can take it off and wear draped over your shoulders – a tip we owe to our fave influencers. Then finish off with a baseball cap (also trending!) to keep your hair dry. Simple yes, but sooo effective!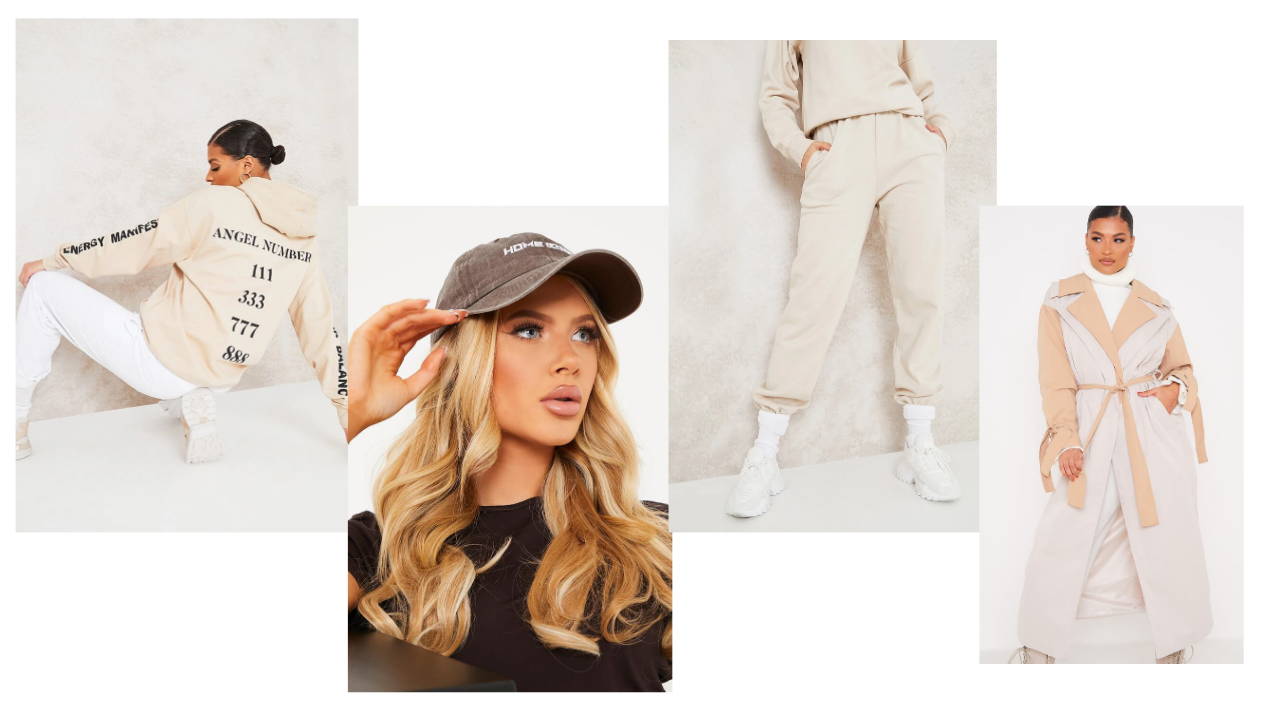 Now we know what you're thinking – white trainers in the rain?! But yes, sometimes they are the perfect shoe for your look and you can't have your life revolve around the weather all the time, not in this country, anyway! If your plans for the day don't involve being outside a lot, other than running from the car or from shop to shop, we say go for it.
A 'fit like this double denim one is worth it anyway – denim jackets are a great rain cover up, and jeans to match paired with a white tee and trainers make a clean finish. Again, super simple but it just looks so cool.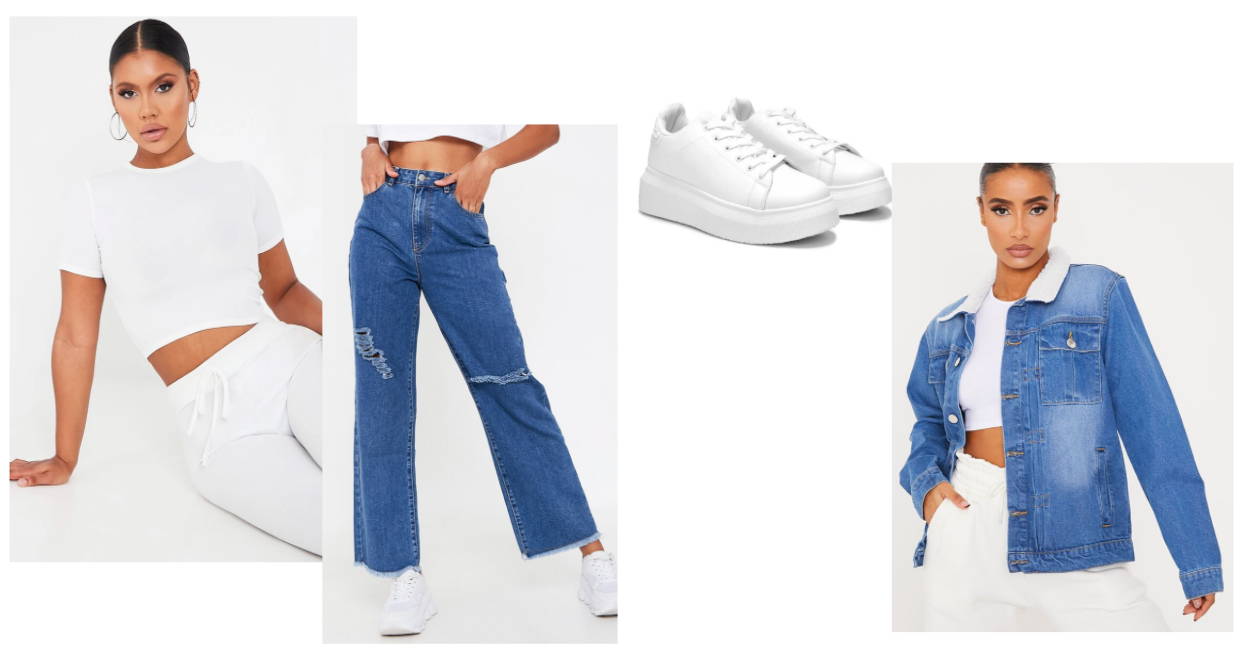 Bomber jacket & bucket hat

Bomber Jackets are another fab cover up in the rain, and we especially love this ruched leather khaki number! Pair with ripped jeans and accessorise with some sunglasses (if it's bright out) and a bucket hat to keep your hair dry, for another super cool, grungy look. This 'fit is giving us serious outdoor event or festival vibes, perfect for if the weather forecast isn't great and you don't feel like dressing up!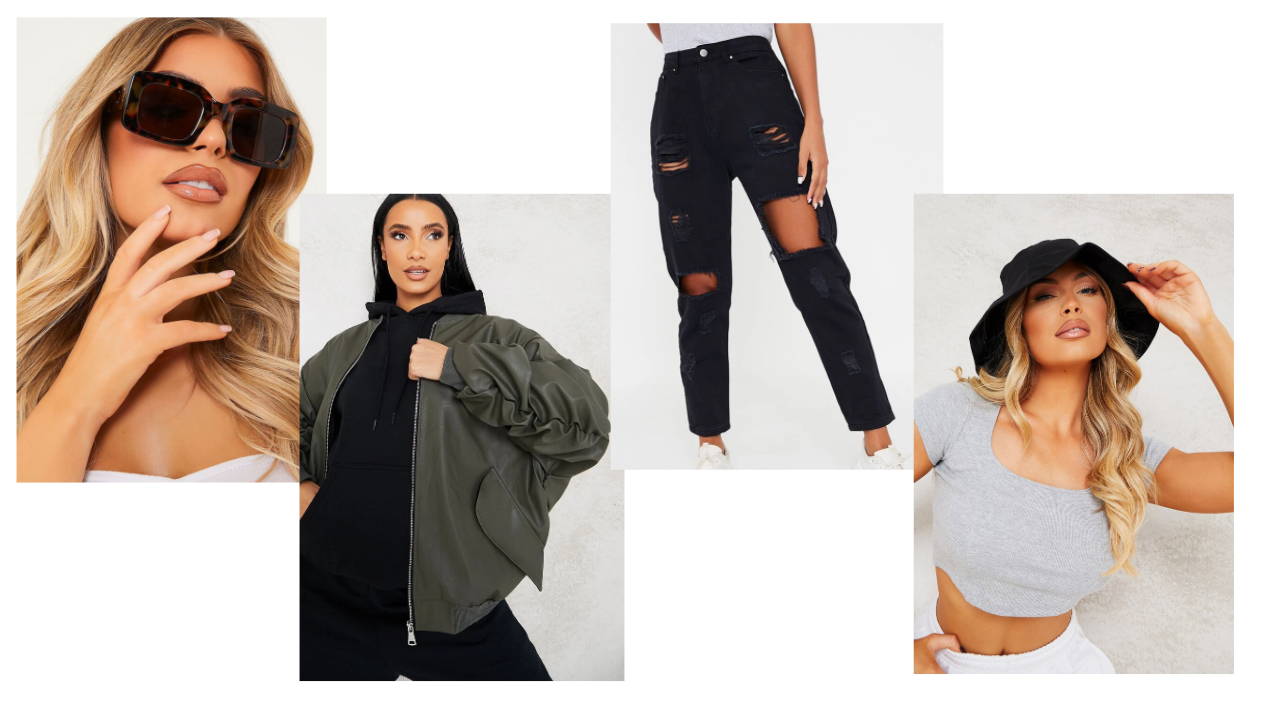 It's time to get your jacket game strong ready for those Spring showers, and we hope we've given you enough inspo to get the ball rolling. Say goodbye to your puffer and teddy coats for a few months and embrace those lighter layers. You can thank us later!
Shop Coats & Jackets here!
---
---