During lockdown, it might be difficult to keep a positive mindset and feel inspired. You might feel the urge to stick on a pair of black, grey or any dark coloured tracksuit. My Advice? Do the opposite. Colour can boost your mood, evoke feelings of happiness and enhance your energy. Even if it's a subtle hint of colour, it can really transform your outfit and have a positive effect on your mental state.
Slogan T-shirt's are a key trend this season, and what's better to express your mood through your clothes!? A positive slogan can not only help your mindset, but it can help others too! Let your tee do the talking, but make sure you listen to it!
This Rainbow Printed T-shirt is the perfect combination of utilising the power of colour and expressing positivity. It is a staple piece for your wardrobe, as it can be paired with a variety of different items and makes a bold statement, therefore adding excitement to any outfit. It also comes in three-different colours!
I would suggest pairing it with a good item of denim. Whether it be jeans or shorts. I'd go for a ripped jean or distressed shorts. Something so simple, yet eludes effortless chic. This duo is perfect for spring days and will definitely make you stand out in a social-distancing crowd!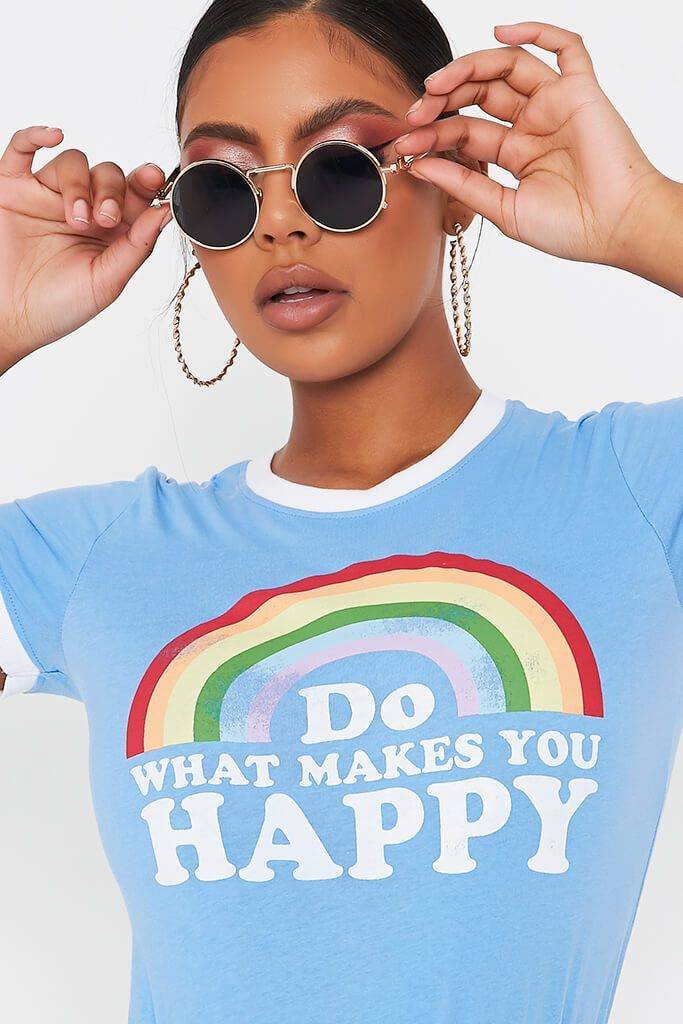 Find Jessie on Instagram here