THE HOUSE ACCOUNT TO FOLLOW FOR INTERIORS INSPO

This is Emma. Mum of two, Tobias and Evelyn (so cute) and interiors obsessive.
She started @house_to_home_no.17 after she moved into a new home and wanted to chart the progress of her interior design journey.
We caught up with the Insta interiors Queen to talk all things homeware and DIY...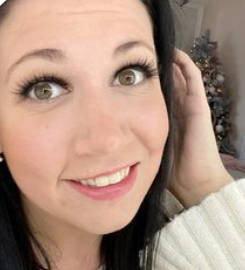 How and why did you start @house_to_home_no.17?

I started my account because I was using my personal Instagram to post photos of my home. We had just moved into a newbuild home and I wanted somewhere to monitor the progress, but I felt my friends wouldn't be interested so set up a separate account just for home interiors.
What is your goal with your account? How do you see it progressing?

I don't have a goal with my account, I never expected 100 followers let alone the 33,000 I've got !!!! I was that person that would follow accounts like mine, taking inspiration and looking at pretty squares. Never for one minute did I think people would take an interest in what I'm doing

Why do you think it's important to invest in your space?

Your home is where you spend a lot of your time, it's important you're happy in this space. Going outside your front door is stepping into a faster paced world, your home is your sanctuary and being at peace with it brings peace to you. It's also nice to have something you're proud of, I can't wait to start having friends and family around again, the house has changed so much during lockdown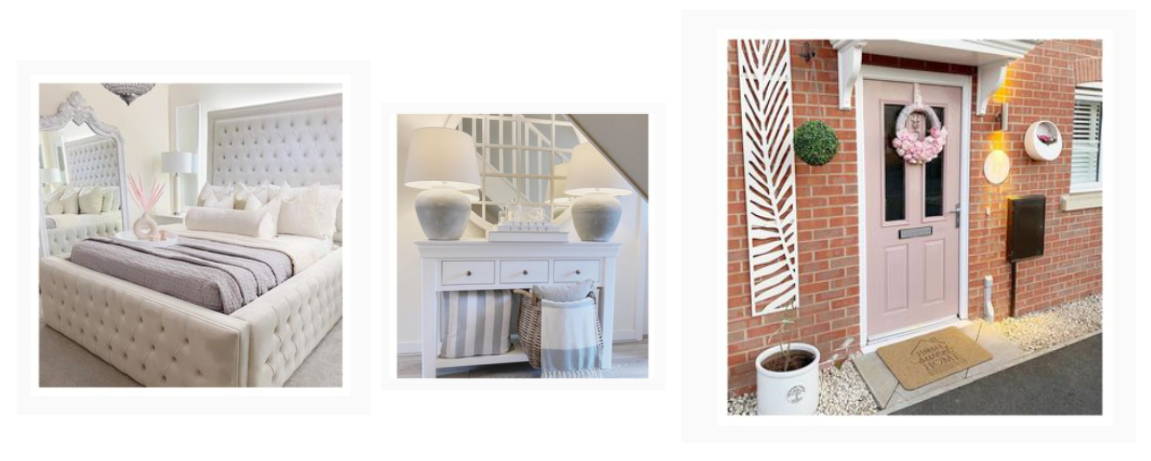 Where do you get your interiors inspiration from?

Well, it's not just one place, obviously Insta gives me loads of inspo, but I tend to get ideas in my head and looks that take me months and months to bring together. That's why it has taken so long for our home to be where it's at. I will literally hunt down every detail I want and then bring it together at once. Then Instagram pops up with accessories that I just have to buy which finishes the rooms off.
How would you describe your interiors style?

My home has a very neutral vibe with a hint of colour running through it. Whether that's through accessories, or green plants I love neutrals and find them so easy to work with and so easy to change and re-style


What is your favourite room in the house? Why?

Oh gosh ! At the minute, my bedroom. I love the neutral look and how I can freshen it up with a new throw and cushions. But I'm doing my sons bedroom again shortly, that will all come together within the next few weeks and I suspect that will be my new favourite!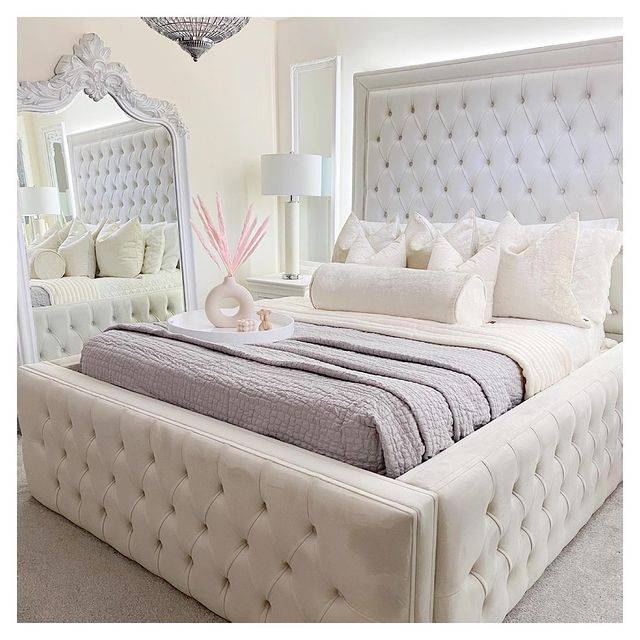 Do you have to spend a lot of money to do up your home?

Goodness no ! I've got bits and pieces from everywhere, if I like it I buy it. So that could be a trailing plant from IKEA for £6 or a coffee table book for £50 from Chanel. I always shop around, I look for discount codes but I always try and shop small on Instagram and support those small businesses first
When looking to makeover a room, what are the steps?

I start with a mood board, bring together the colours I want to use and go from there. I usually look for the bigger pieces I want first and work round that. So my bedrooms have all been worked around the beds. My living room I have a stunning footstool so I've worked the room to that ! I just loved it.
What mistakes do people often make when making over rooms?

Bright colours, too many patterns or trends ! It's so easy to fall in love with something that will go out of fashion within 6 weeks or go bold and struggle to match up the accessories. You need a good eye to make it work right. I prefer to work with neutrals and classics, not something I love on the shelf 1 minute and can't work it the next.
What are your top tips for interiors?

If you start off with a neutral base, you can add colour, textures and patterns through accessories, making it cost effective when you're bored. If you go straight in with a splash of colour on the walls or a bold sofa and then hate it after 6 months, it's so much harder to change it than swapping a couple of cushions!
Are there any simple DIY hacks you can recommend?

Fall in love with a DIY expert!!! I wouldn't have been able to have or afford half of what I have if it wasn't for him. He does everything, painting, wallpaper, panelling. I get bored easily so being able to change quickly and cost effectively is a bonus. Definitely try and do it yourself. If you don't like it or it doesn't work then get someone in, but always try.
---
---