To add more juicy gossip to the mix, another new arrival is entering the Love Island villa, as spicy bombshell Arabella Chi is ready stir things up! We can't wait for this golden goddess to bless the villa with some mouth dropping dramz!
Here's the inside scoop on Love Island's newest bombshell, Arabella Chi: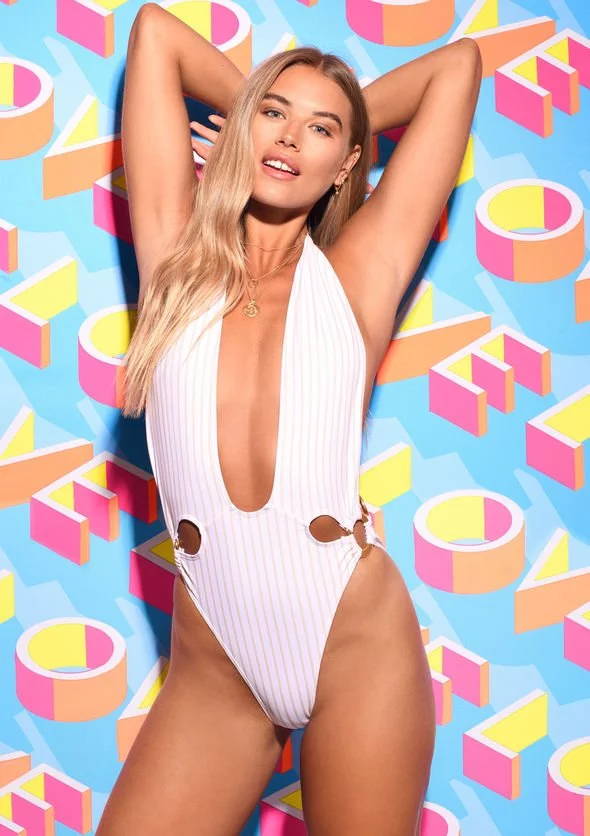 About Arabella:
With an energetic nature of being fun and having banter, Arabella describes herself as confident, positive and talkative but also very competitive. She is sure of who she is and knows exactly what she wants in a guy! Who knows if this competitive and confident streak will come out when she's trying to find love…
Do's and Don'ts in a Man:
Arabella states that; "Personality wise I have a lot of love to give and I like it if someone returns that and makes me feel special". She explains how she is looking for someone who can make her laugh in the villa whilst staying on top of their fitness: "They have to look like they work out – but not too much!". On the other hand she finds guys with too much arrogance a complete turn off! "There's a difference between cockiness and confidence". Who do you think will best suit Arabella, a few come to mind…
A little Trick-star!:
We're expecting a lot of laughs on our hands as Arabella believes she'll take the role of joker in the Love Island villa, saying "I really like playing fun tricks on people". But who's she keen to trick? Arabella seems like a fun, bubbly character who's not afraid of any games but what will all the others think of this? We can't wait! When she's not playing tricks on people, she states she's usually busy chatting and turning up late to everything - well we hope she's not late getting into the villa, we need her to shake things up!
Girl Code:
Our bombshell knows that girl code is key! She values the other islanders' feelings and believes that you "have to tell girls at the first opportunity that you're in there for the same reasons they are" before stepping on anyone's toes. Not only is she stunning, she is honest and thinks she will get on really well with the girls, especially Molly-Mae and Maura who share similar interests with her.
Love Island's Arabella brings nothing but good energy and even better Love Island outfits to the villa. Need Arabella's Love Island looks? I Saw It First have got you covered! From Arabella's swimsuit to the Love Island star's date night dress, we've got everything you need to update your summer wardrobe right here. Couple up with Arabella's bikini look or turn up the heat in her fave must-have matching co-ord set. Start scrolling and shop styles from Love Island's Arabella here!