I Saw It First has teamed up with the hottest new dating app, Love at First swipe to bring you your dating traits based on your star sign. What kind of dater are you? And which zodiac sign as you most compatible with? Scroll down to find out...
- Honest
- Sincere
- Direct
Lays all their cards on the table on the first date, they believe honesty is the secret to a successful relationship.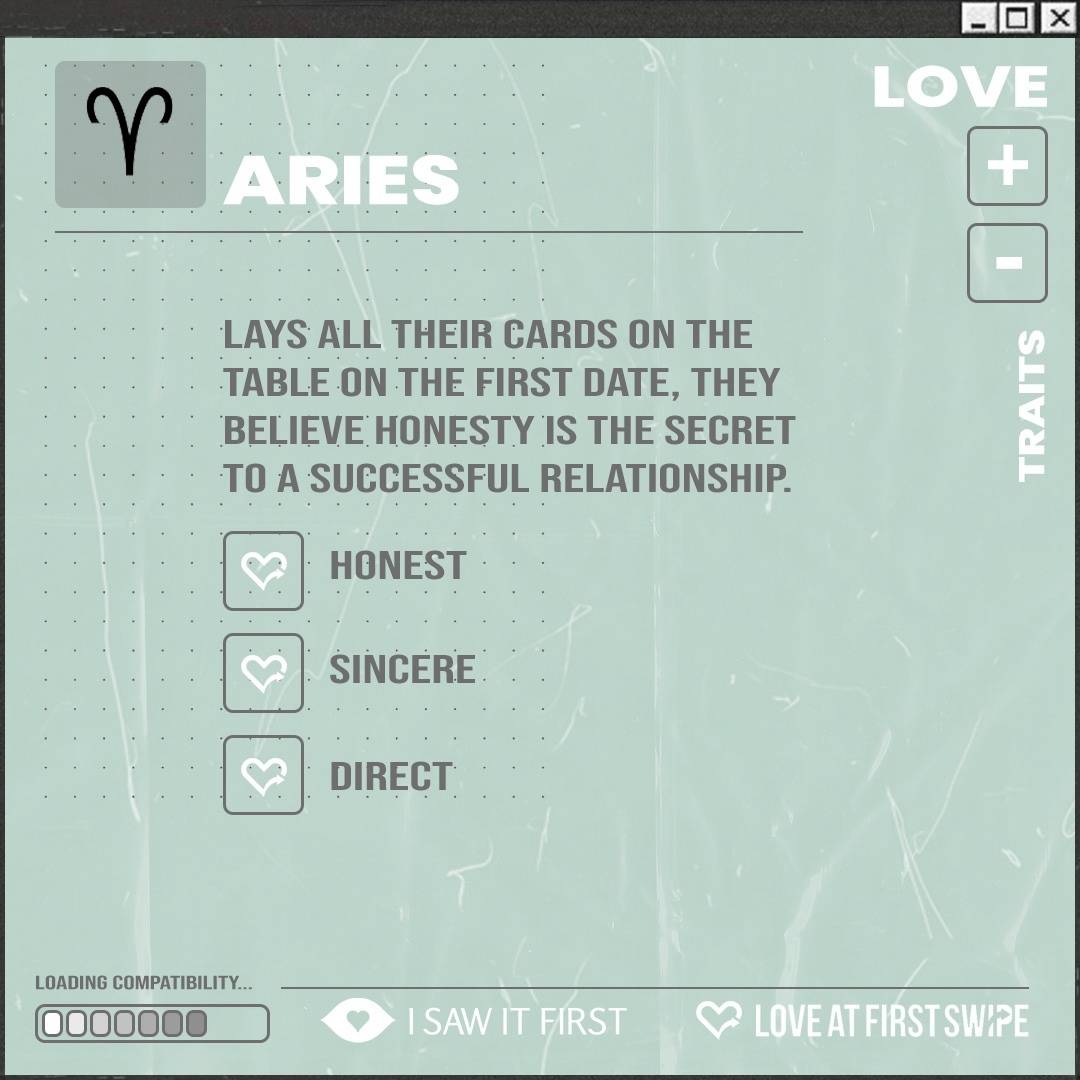 ---
- Loyal
- Positive
- Practical
Tactile Taurus wastes no time in getting to the hand holding stage, they are looking for someone who can give good cuddles.
---
-Talkative
-Easy Going
-Honest
You want someone who will grow with you and help you make smart life decisions. You can judge a person quickly and never go on a date without a plan to escape if it goes badly.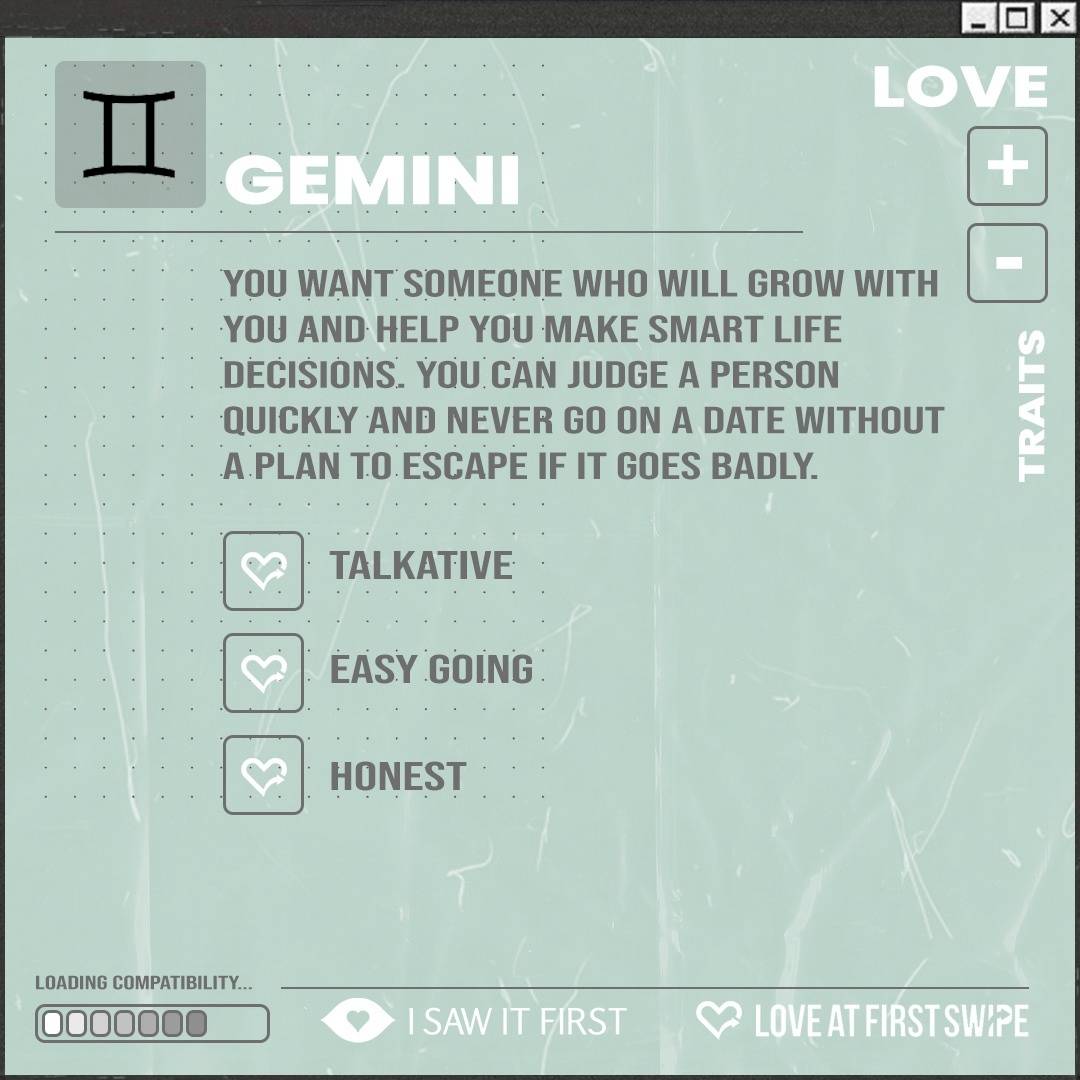 ---
- Heartfelt
- Private
- Trustworthy
Dating a cancer never gets boring, they have always got an air of mystery to them. Trying to figure out what they are thinking is the fun part…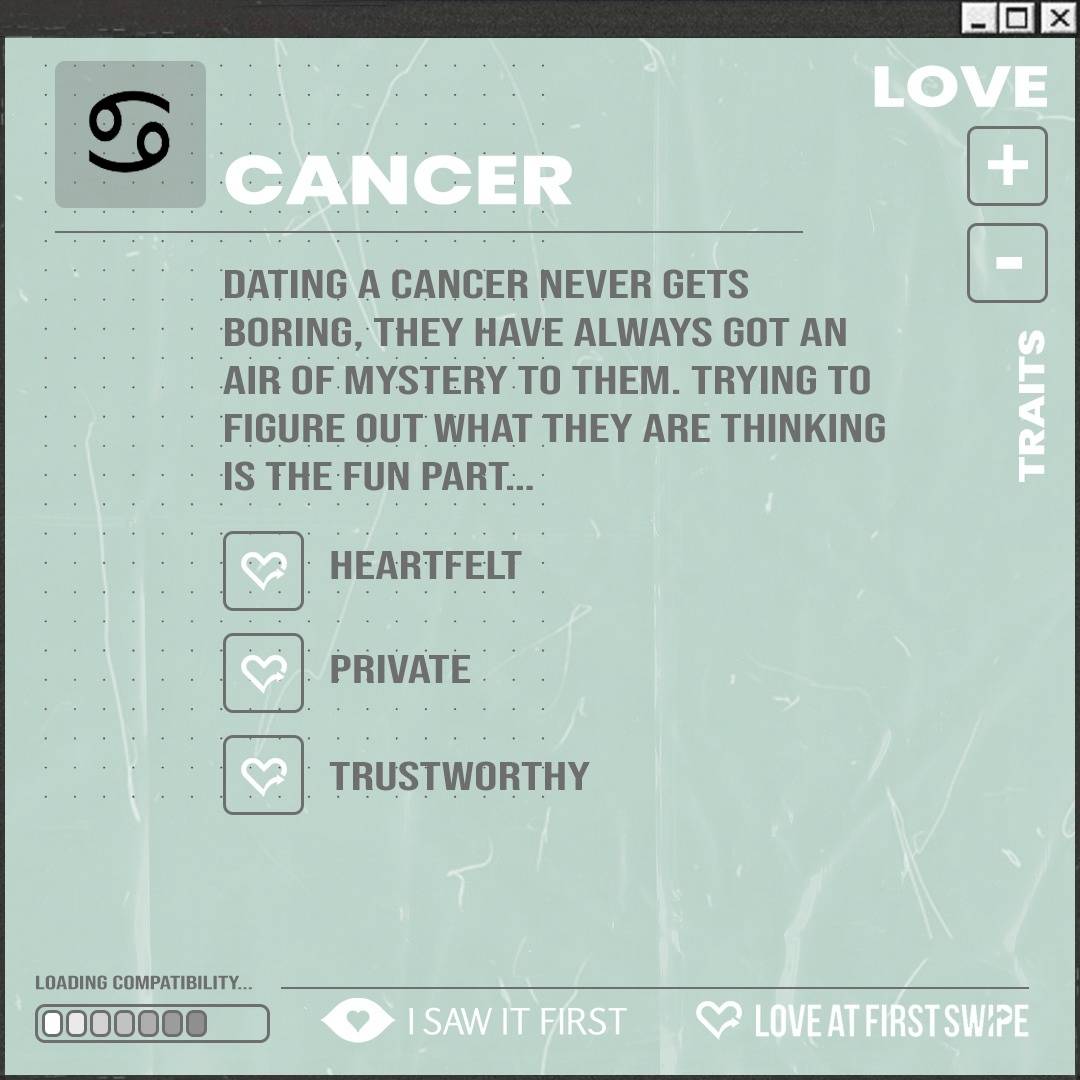 ---
- Romantic
- Generous
- Warm
Won 't be waiting around for mixed signals to become clear whilst in the dating stage, tell her exactly where she stands, or you risk losing her.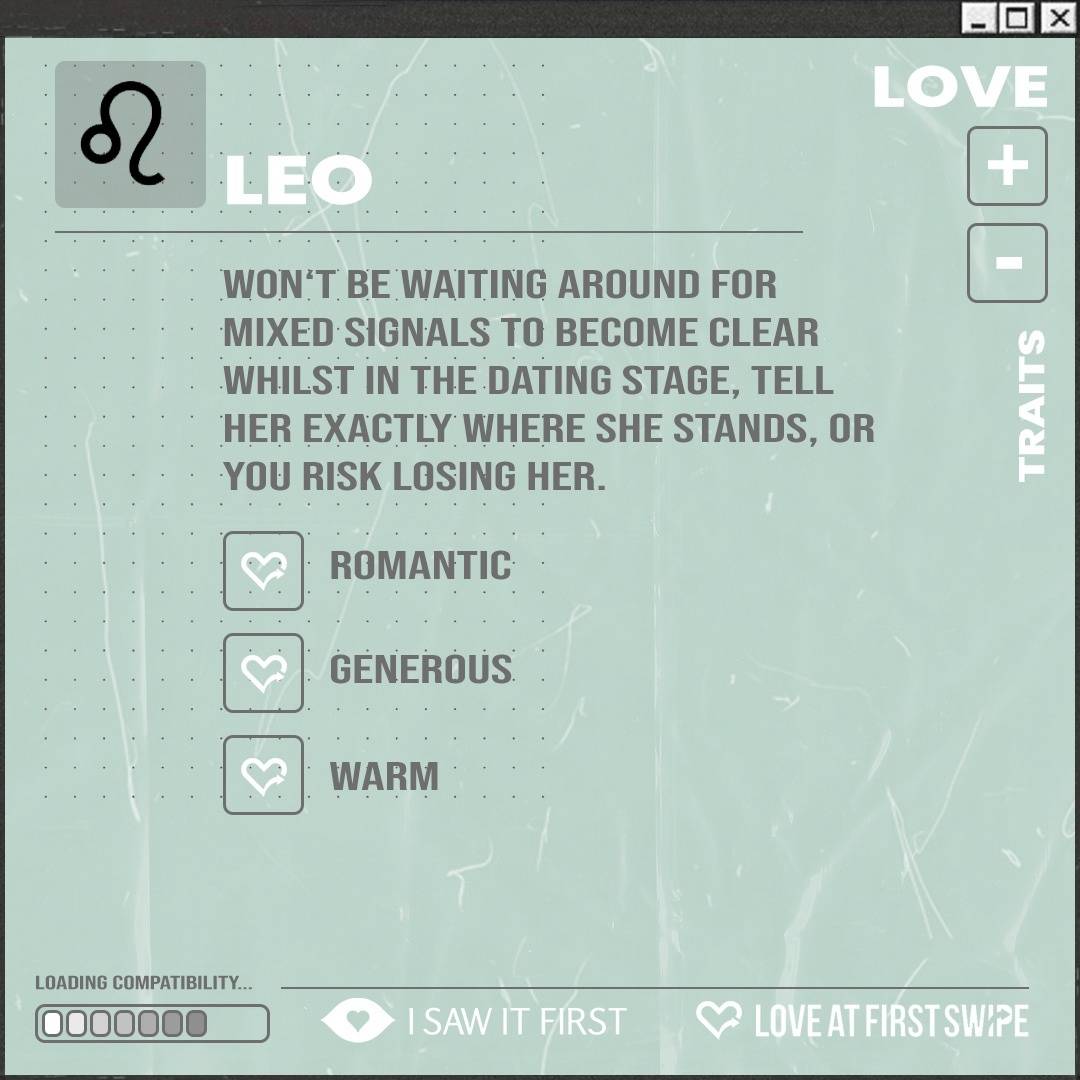 ---
- Dependable
- Caring
- Attentive
Virgo's just want to be taken care of, make her feel safe and secure and she will give you her heart in return.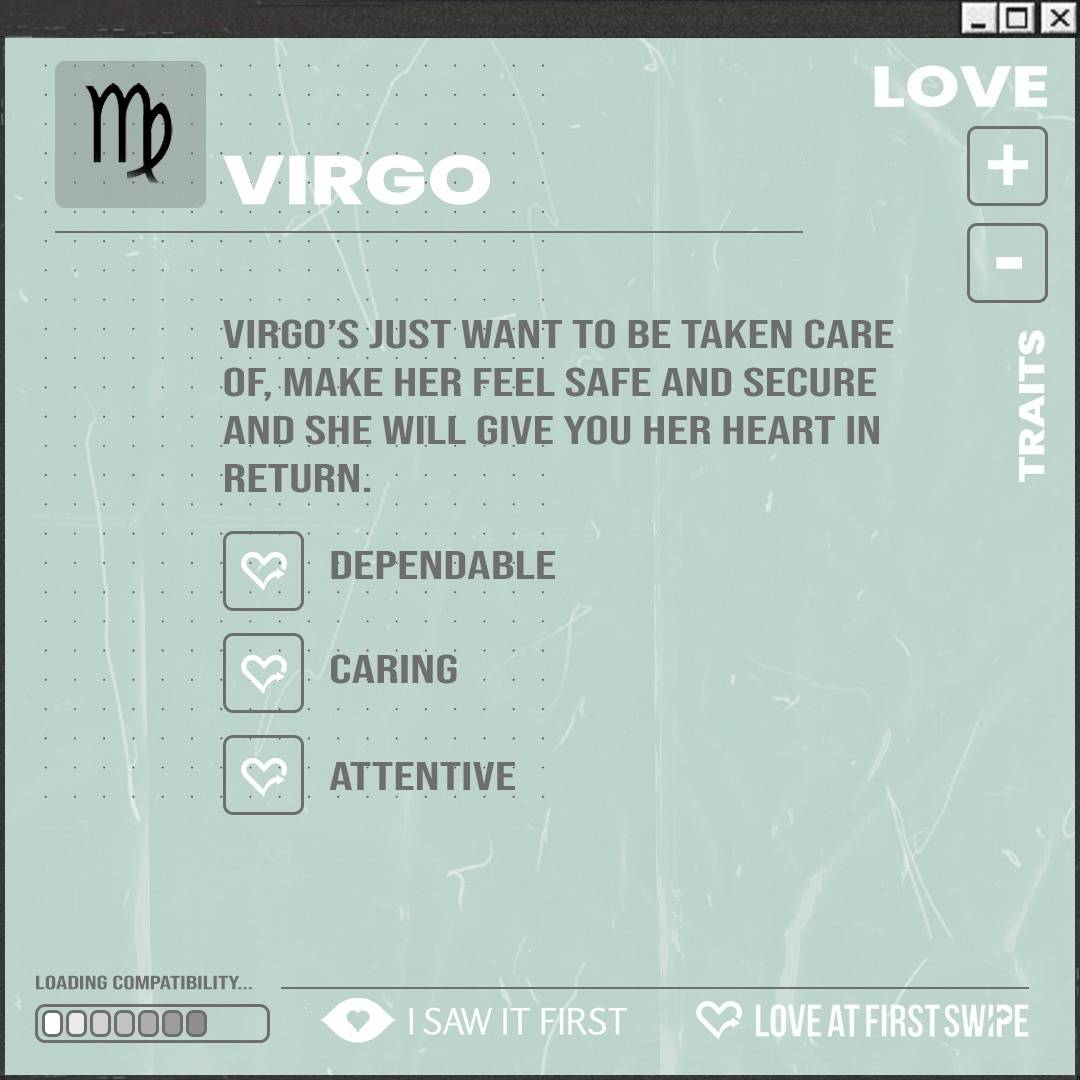 ---
- Idealistic
- Insightful
- Intuitive
Can't help but get excited that they've found the one. It is not long before they begin daydreaming about holidays and house hunting together.
---
- Dedicated
- Trustworthy
- Sensitive
The dating stage is a Capricorn's worst nightmare; they can't help but get super nervous – so play nicely with them.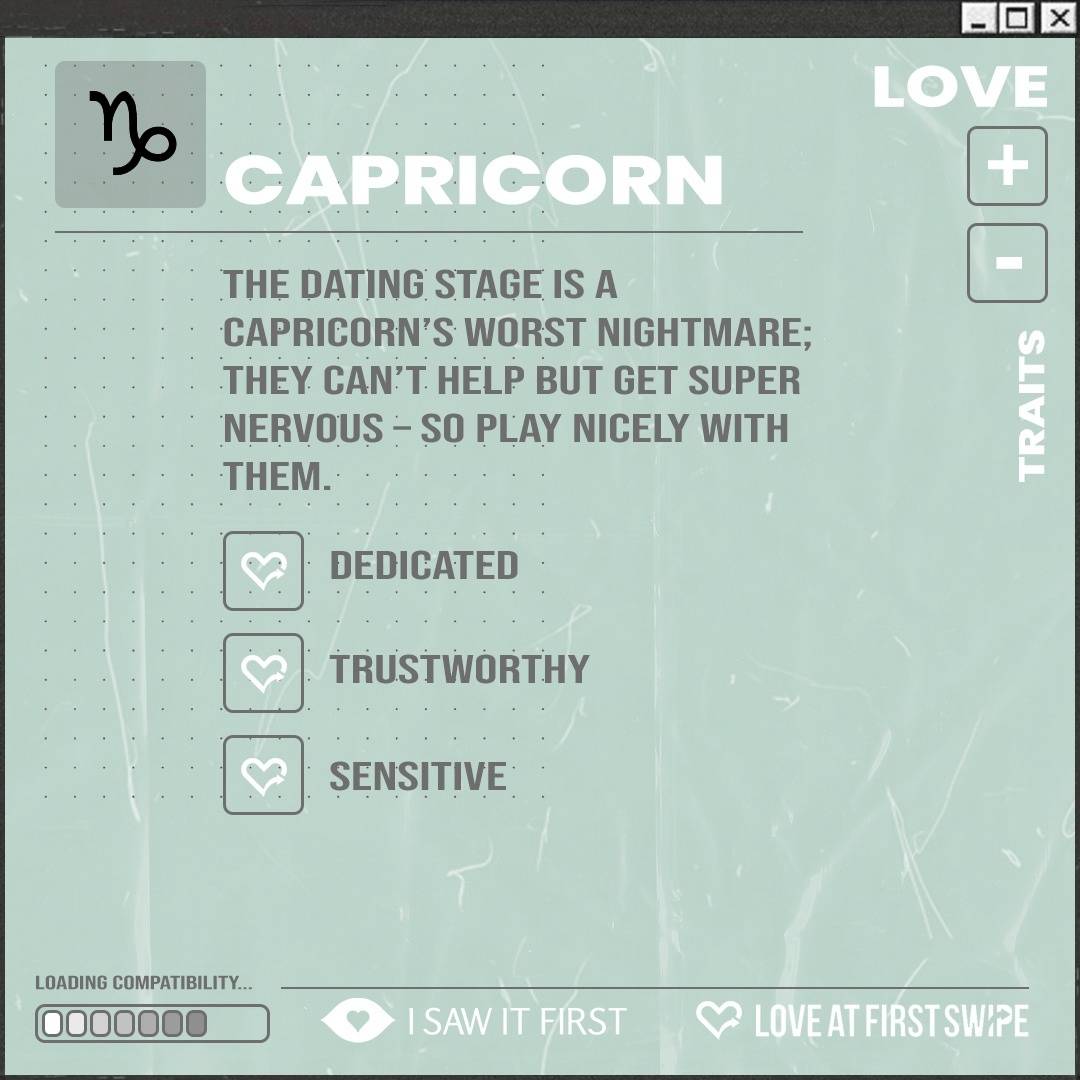 ---
- Balanced
- Relaxed
- Charming
Dating is no easy feat for Libra, she relies on her BFF's for reassurance and assistance in that all-important outfit choice. Her fave part of dating is the group chat debrief the next day.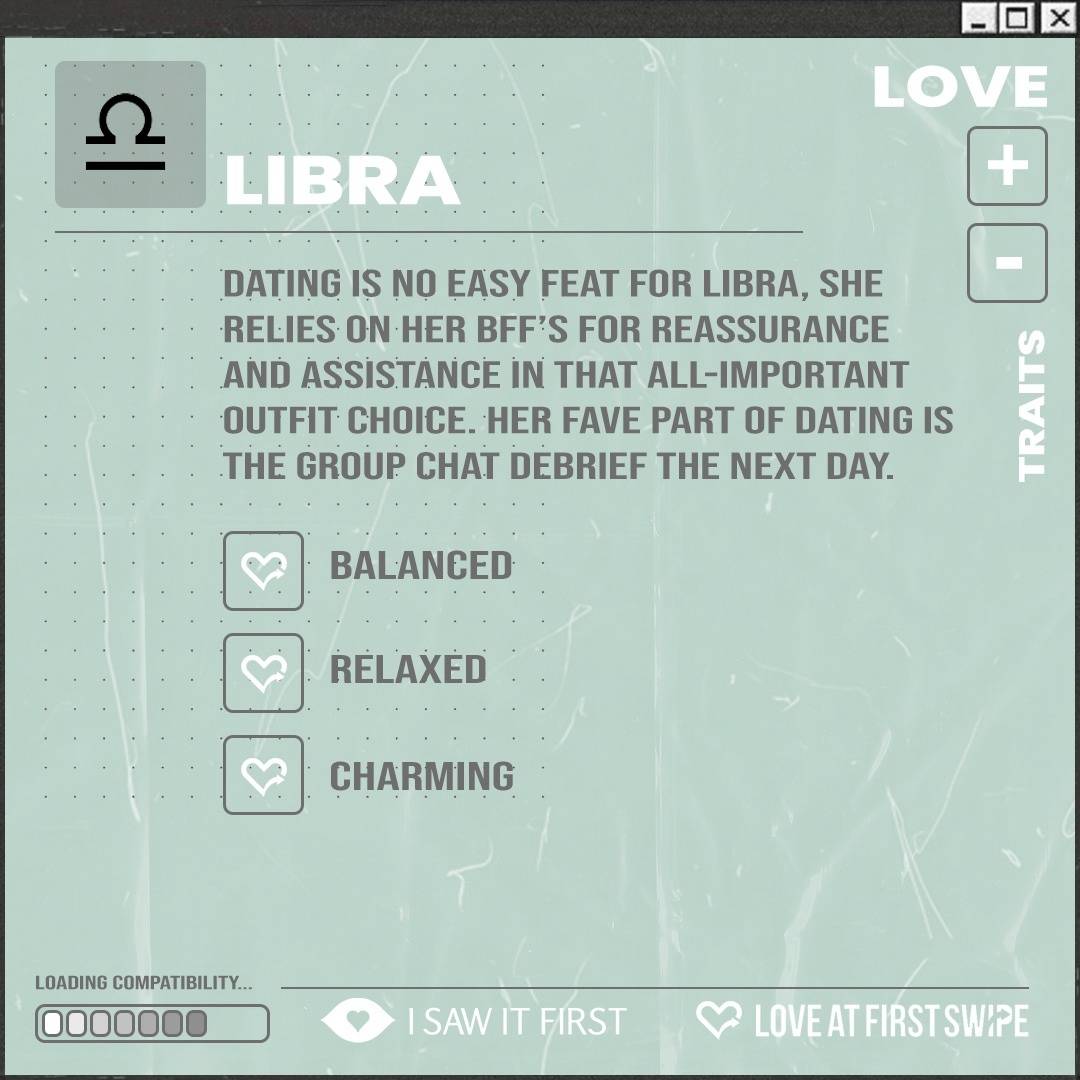 ---
- Inspirational
- Romantic
-Vulnerable
Pisces are laid back daters they love fancy drinks but a movie night in is just as good, as long as you're making her laugh.
---
- Optimistic
- Open Minded
- Approachable
Teamwork makes the dream work when dating Sagittarius, you get out what you give in. If you get the right balance, you are a match made in heaven.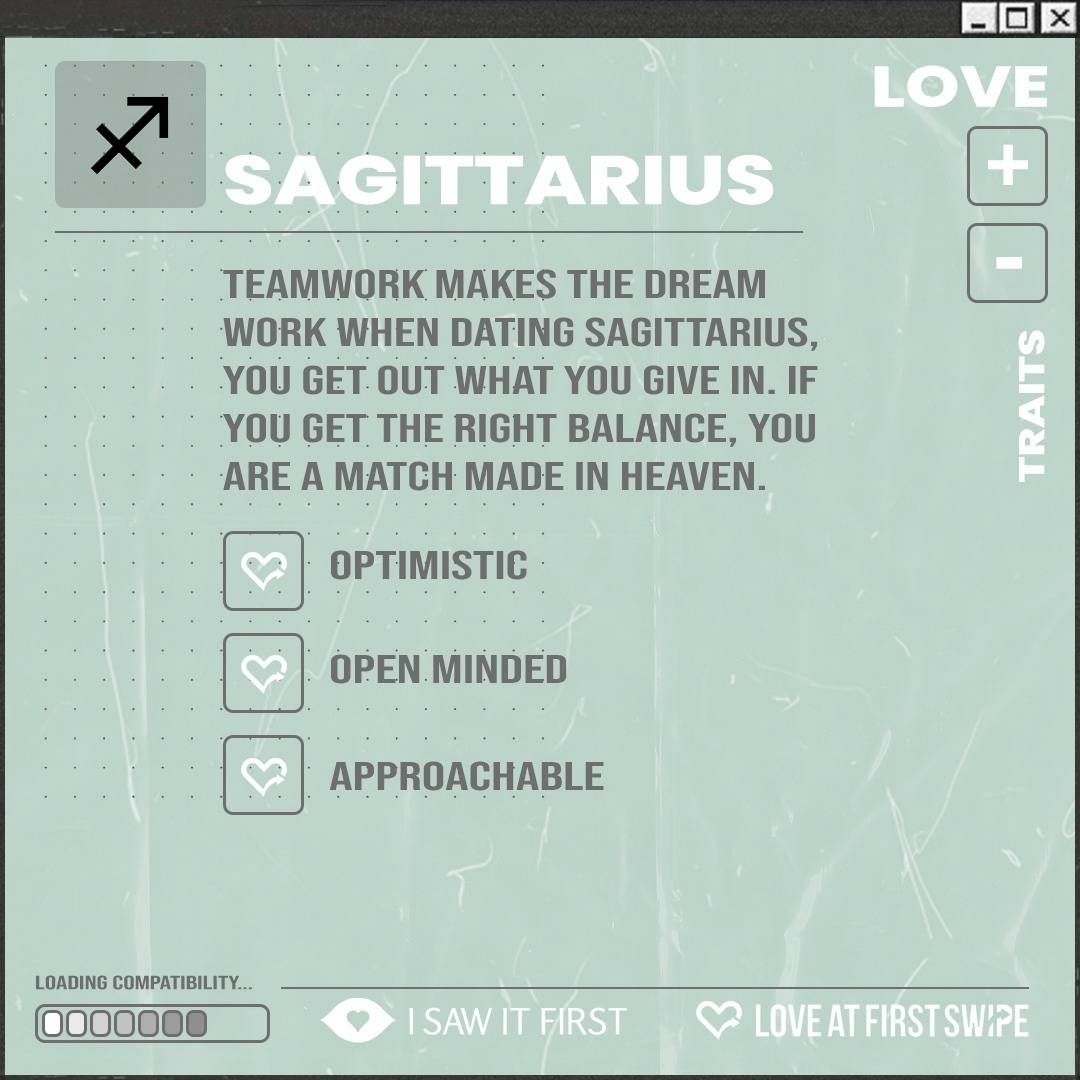 ---
- Devoted
- Passionate
- Intense
There is never a dull moment when dating a Scorpio, they know how to plan action packed dates and somehow excitement seems to follow them.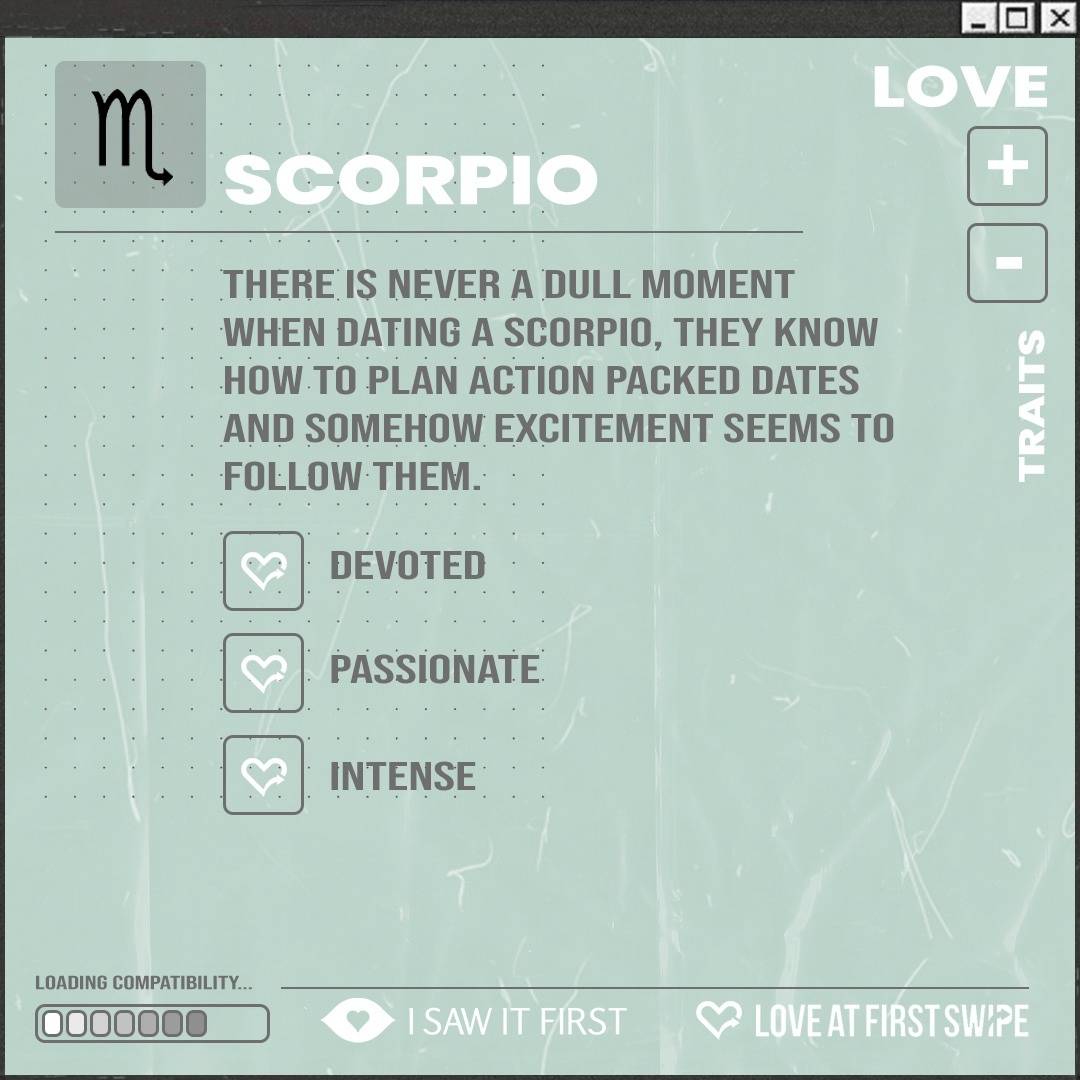 ---