You're just about to head to university in September and have NO clue how to prepare for uni life? Don't worry, here's the Student Guide you were looking for.
Does budgeting, cooking, going to lectures, meeting new people along with actually doing work sound a bit stressful? Here are our 5 top tips for starting university, wherever you're going.
1. Try and get to know as many people in the first week as possible. This is when everyone wants to make friends and get to know new people so make the most of it! You never know, you might find your BFF for life in this first week.
2. Learn to budget (so you don't spend all your student loan in Fresher's Week). Seriously, don't go too crazy and make sure you have enough money to feed yourself for the next few months...
3. Learn to make at least one healthy meal (to cancel out the 6 takeaways a week). If you learn to cook anything at all in your First Semester, make it something healthy and you'll thank yourself later.
4. Find the balance between work and social life. Underneath all the lectures and assignments, make time for yourself or go out and have fun with your new besties. University is all about balance so make sure you're enjoying yourself aswell!
5. It's cliche, but be yourself. You'll meet the best friends and have the best first year if you just be yourself and enjoy your uni experience.
Now that you've been given a pep talk, here are the outfits we'll be wearing to look the best dressed on campus. You never know, maybe you'll bond over your cute outfit with your new BFF.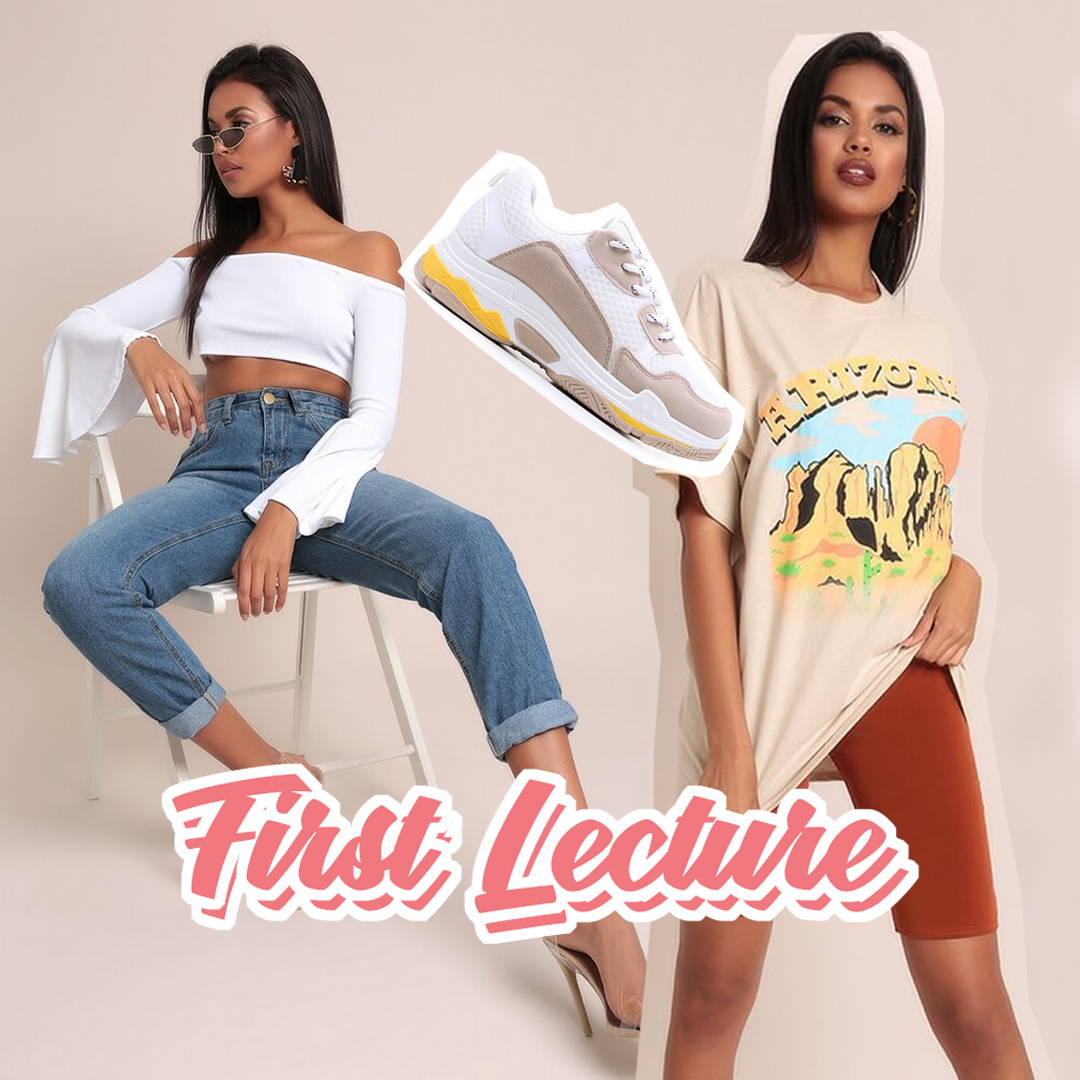 We're hooking you up with your ultimate hangover outfit so when you can't function properly, you still look cute. Basics have just landed on site so you can style up our Oversized Hoodie with the Ribbed Basic Joggers for a look that won't give you a headache. If you're leaving the house, throw on our Chunky Sole Trainers for style goals.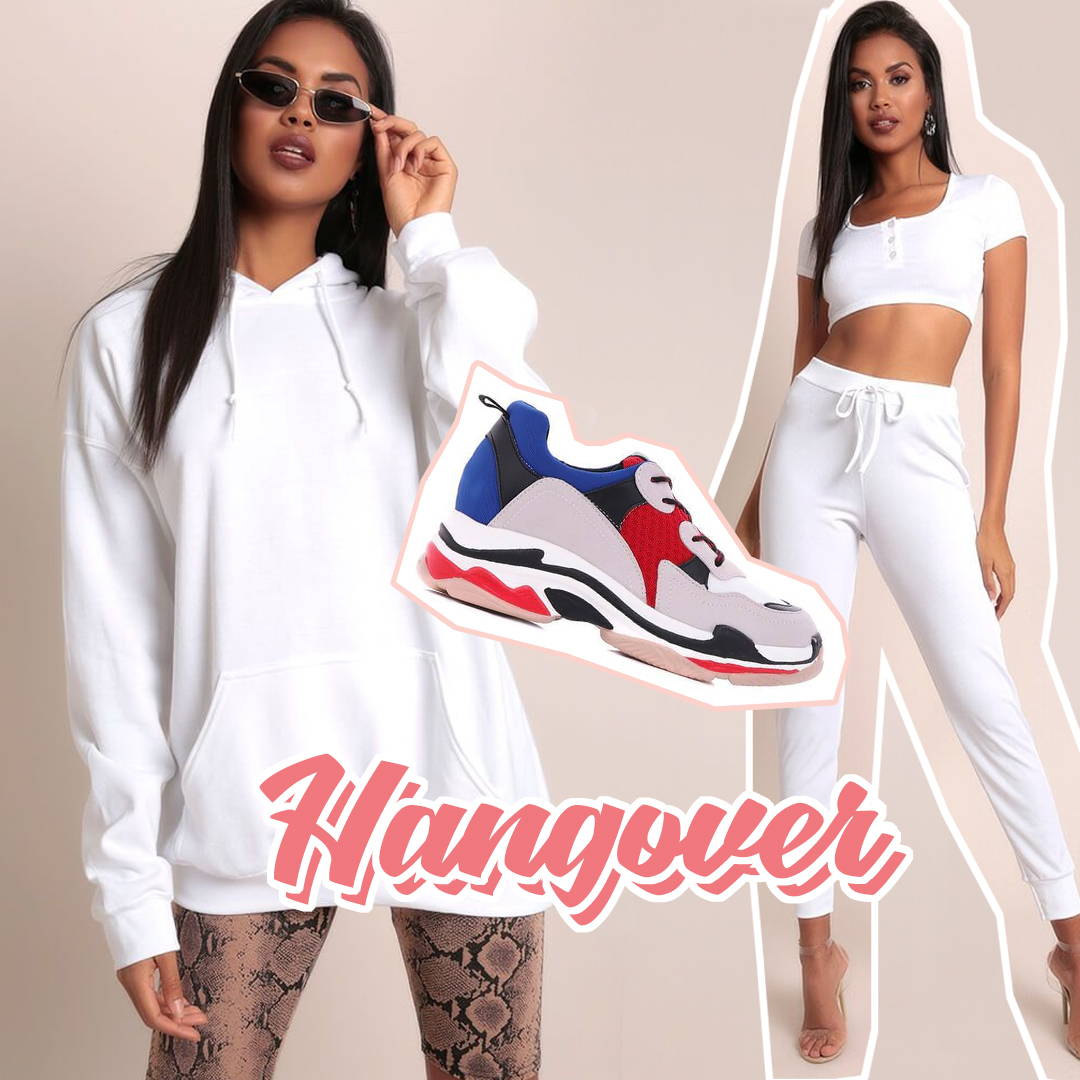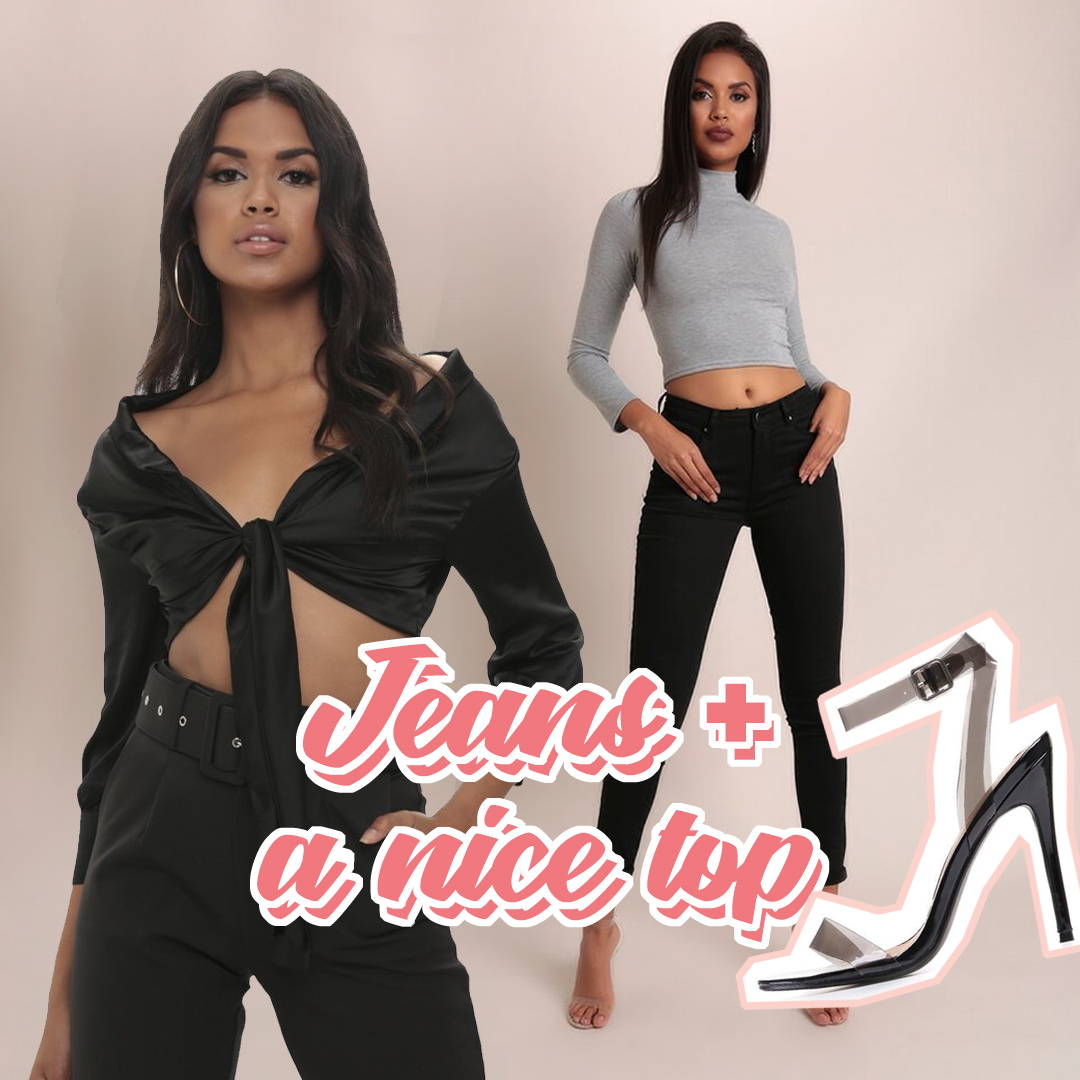 If you're heading to Manchester for your university experience, we've got your back. I Saw It First HQ is based here in Manchester so we know all the best places to eat, drink and party. We've done your homework for you and put together our 5 fave places that you NEED to visit.
Junkyard Golf, 2 First St, Manchester, M15 4RP - A must visit for a good laugh with your friends and the chance to have a few drinks.
The Wash House, 19 Shudehill, Manchester, M4 2AF - The perfect quirky hideaway for sipping a few cocktails with your new besties. Pick up the phone when you get there and tell them you're here to wash your dirty clothes...
Archies, 115 Oxford Rd, Manchester, M1 7DU - Make sure you go to Archie's to experience their next-level shakes. Seriously though, you need to tick this one off! They also do the most amazing desserts.
InflataNation,Textilose Road, Trafford Park, Manchester, M17 1WA - Whenever you feel like going crazy for a little bit and forgetting about work, head to InflataNation. This is Manchester's best inflatable assault course, so round up a few of your friends and head over for some much-needed fun.
Deansgate Locks, Deansgate, Manchester - If you're looking for an affordable night out, head to Deansgate Locks. You'll find some of the most popular bars here and a guaranteed good night out!
Here's what we'd wear to our favourite club nights in Manchester so you look insane for your first few night's out!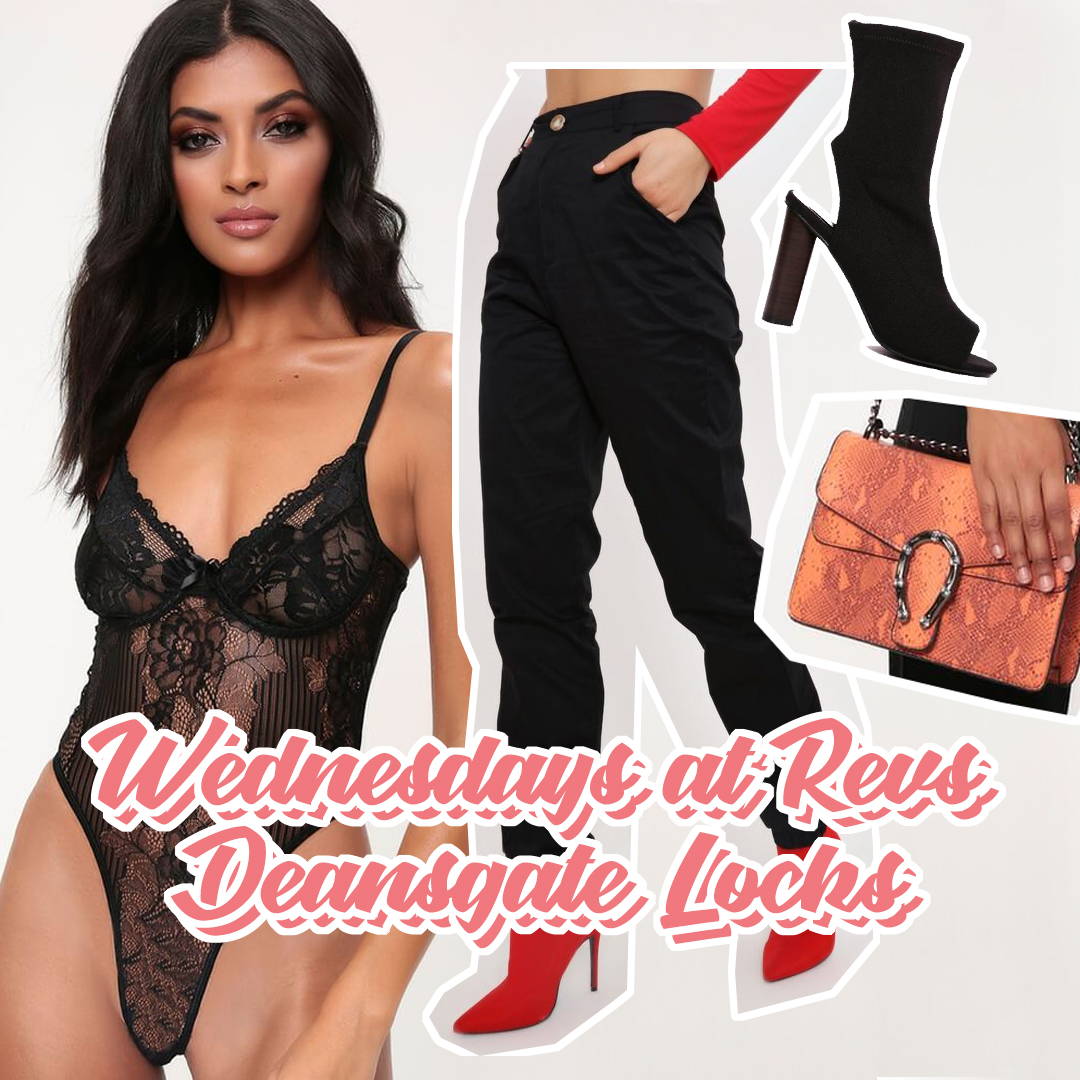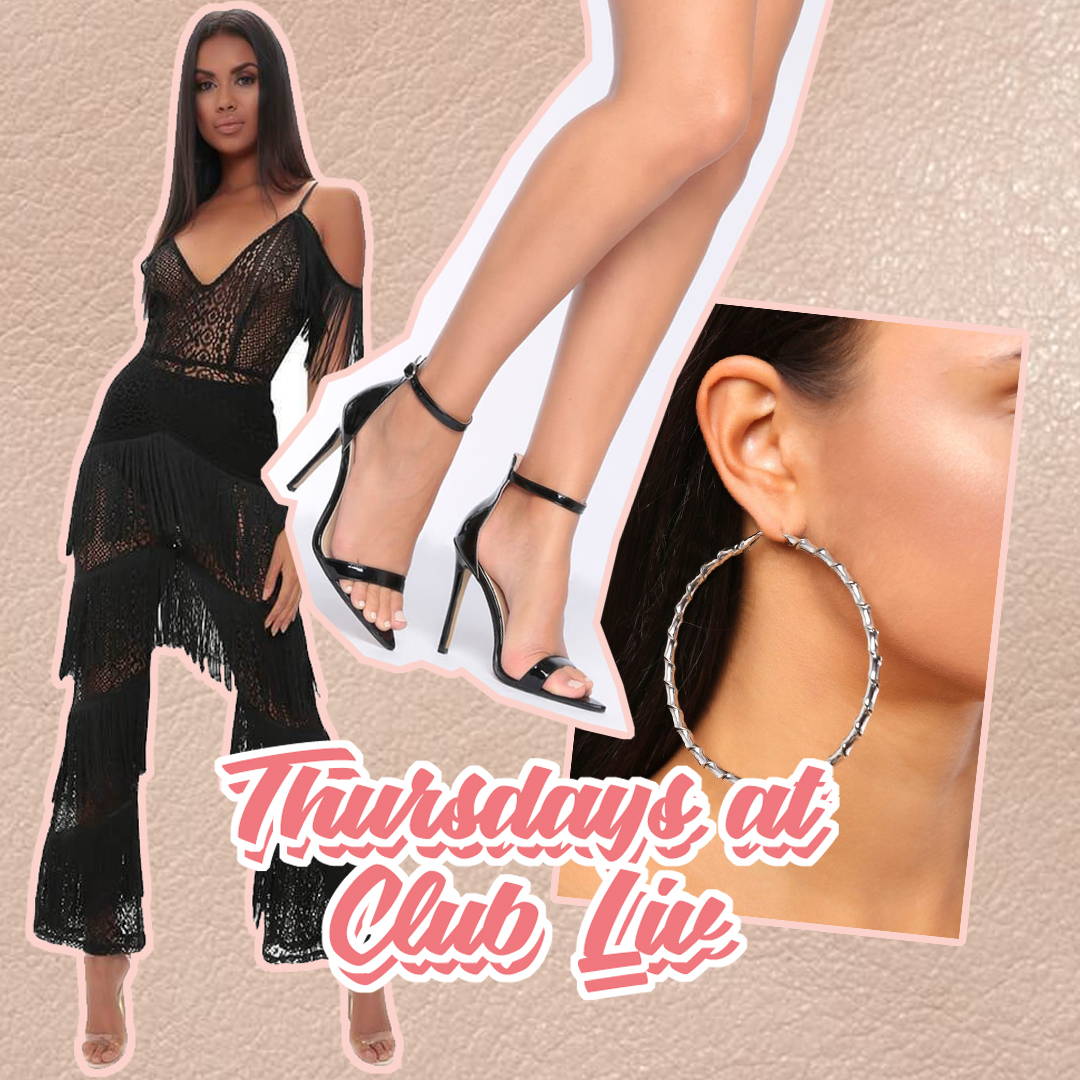 Thursday at Club Liv means dressing up with your girls and going extra af. Make a statement in our Crochet Fringe Cold Shoulder Jumpsuit for major sass. All you need is a pair of our Barely There's and to finish the look off add our Twisted Hoop Earrings.
Shop the link here for all your new season must-have uni essentials.