As much as we all love to be social queens (or love the idea of it)- nothing can truly top a Love Island night in with all your favourite foods, face masks and candles around you, snuggled up in your favourite blanket. This is the guide for you girls who are a night in kind of girl, if you've never experienced this then keep reading because we're about to go in on the ultimate love island night in must haves to make this the best night in of your week.
Everyone needs some TLC to function and clear their mind. It's important to make time out for yourself to reflect and enjoy being comfortable alone. Even if it's just one hour a day, we should all love and welcome our own company. Here are the top 5 things everyone needs to achieve the ultimate Love Island night in.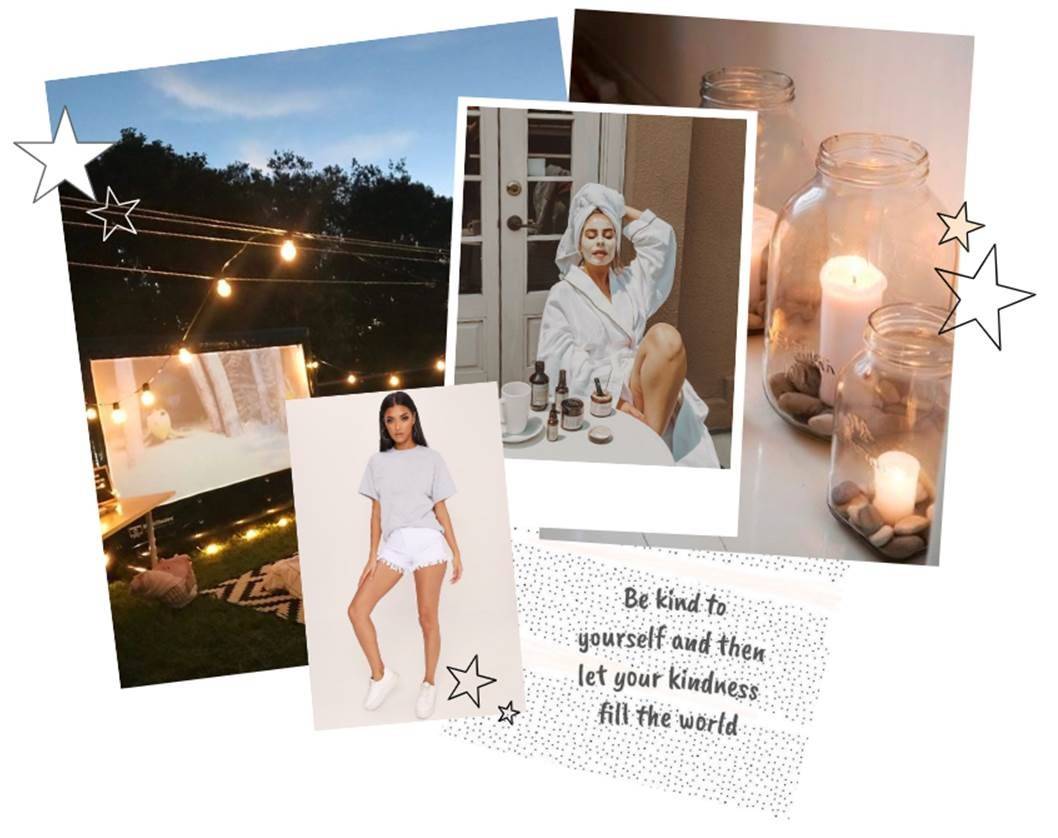 Snacks- Ok so this one is probably the most crucial one, hence why it's the first one. You can't watch Love Island without snacks! You can't watch anything without snacks can you…? Nothing is more exciting than looking forward to having a treat with your cuppa tea or a bag of popcorn to munch on over all the drama in the Villa.
Surroundings- Set the scenes and get all cosy! Switch on your side lamp and light up some scented candles to relax your mind and make you feel all warm and comfortable.
Comfy clothes - Strip off those jeans and shimmy yourself into your pyjamas or anything stretchable and comfy. Nothing feels better than getting home and taking your bobble and bra off! That's the feeling of relaxation we are trying to achieve for your ultimate night in.
Face Masks- Whilst you're watching Love Island, this is the perfect opportunity to put a face mask on to soak in. That's what adverts were made for, for you to take your face mask off during them! We also like to stay hydrated and gorgeous like the Islanders.  
Group Chat- Now what's Love Island without a group-chat? Who are you going to share your reactions to? This is usually going off with memes and jokes none stop- everyone loves a good laugh. You also can't ignore it otherwise you'll get left behind and then get FOMO (fear of missing out) from all of I SAW IT FIRSTS memes and outfit updates.
Ok that brings us to the end of the Ultimate Love Island Night in! We hope you enjoy yourself love evening, filled with endless laughs. If you do get lonely or bored, don't forget to shop our love island collection online, which is constantly being refreshed daily so get it whilst it lasts ladies.