💘 How To Up Your Uni Bedroom Game 💘
Arriving at your university bedroom is like having a blank canvas to do with whatever you want. You can decorate it to fit your personality down to a T, and it'll be your safe space and relaxing area for when you're feeling stressed and want to sit back and watch a film. With this, you'll definitely realise they get very untidy very quickly. This entire blog will give you all the tips and tricks you need for ultimate organisation, how to keep it tidy throughout the year, and of course some pictures to get your creative juices flowing when it comes to making this room yours.
If you organise your room from the get-go, you'll hopefully stick to it throughout and everything in your room will have its place. Some handy things to buy before moving in will make the moving in process so much better and your life will seem a lot more organised!
A bedside caddy to hang off your bed will clear up so much room and keep you from storing things under your bed - getting dusty. You can have your laptop, phone, books, tablets and anything else you want right by your bed, so you can lean over and get whatever you need. These go for less than £15 and will last you throughout uni!
If you have the space in your room, getting a shoe rack will help you a lot. The idea of a tidy, spacious room is to have less things taking up your floorspace, and more things going up the walls. A shoe rack will put your shoes on top of each other, creating more space for your floor. Not to mention you can see all your shoes in front of you and will be easy to decide on what to put on! These usually go for £20-£25!
Your desk will be extremely important during uni, and really multifunctional! Not only will you work here, you'll do your makeup, a hobby you may have, and generally for sitting anywhere in your room that isn't your bed! Because of this, having maximum organisation on it will make your life so much easier. Get yourself a makeup organiser! Depending on how big your collection is they can go anywhere from £15-£30, but so worth it. You'll clearly be able to see where each product is and it'll keep the products clean. Buying a paper filing tray to keep all your papers will also help keep your desk clutter free and easier to find important uni documents. You could get one for between £10-£15.
When you move to uni, we all know very well that you will have packed every possible item of clothing because you literally don't know what to expect and you want to be prepared for absolutely any scenario - but let's face it, your wardrobe probably won't allow for this much storage. So here's the solution that'll keep you and your clothes happy all year round. Buy a hanging closet organiser or two! The idea is to hang them from your wardrobe rail and have boxes filling up the empty space. You can get more clothes in there than you would've got with a normal wardrobe, you can fold things so you can see all your options, and it'll keep things neat. You'll have the option to put smaller things in your organiser and longer things hung up. It's the ideal scenario for girls who cannot let go of any clothes because they think they might need them one day in the future (definitely me). You can find these for just over £10! Thank me later.
How To Keep Your Room Tidy
People think keeping your room constantly tidy means a hard graft everyday cleaning and decluttering. This is not the case - and especially not at uni because who has time for that?! If you have the organisation and storage already in place, keeping your room tidy will be a breeze.
As well as having a tidy place for everything you own, make some concrete to-do's for you to do on a daily and weekly basis. For example, try to make your bed every morning. When your bed is made, your whole room will automatically seem tidier - trust me! Pick clothes up off the floor after you've chosen an outfit. Clear up your desk in the evening after you've finished working so it's fresh for the next day. Step back and look at your room and think of little ways you could make it that little bit nicer for when you wake up - there's nothing worse than having to wake up early and your room being super cluttered and stressful.
For your weekly things, doing your washing once a week so your wash basket doesn't pile up is critical. Tidy up your wardrobe after the mess you left it in over the weekend trying to decide on an outfit. Give your desk a wipe down with some antibacterial wipes and clean all the surfaces. Clean your en-suite so it doesn't get dirty! Changing your bedding - our worst task but very much needed. Just think about how nice it'll feel when you change your bedding and get into bed after you've moisturised!
To keep track of everything, put them on your calendar or put a reminder in your phone so you know exactly when to do your tasks. The point of having organisation hacks in your room means keeping it tidy will be so easy, everything has its place and is stored neatly!
If you're struggling for some inspo on how to style your room this year, think of this as your saviour. Here are some of our fave pics we've spotted of the best decorated university rooms. Tips: fairy lights will make any room feel cosy, plants will add a bright energy and make sure you've got loads of cushions and blankets for ultimate chilling.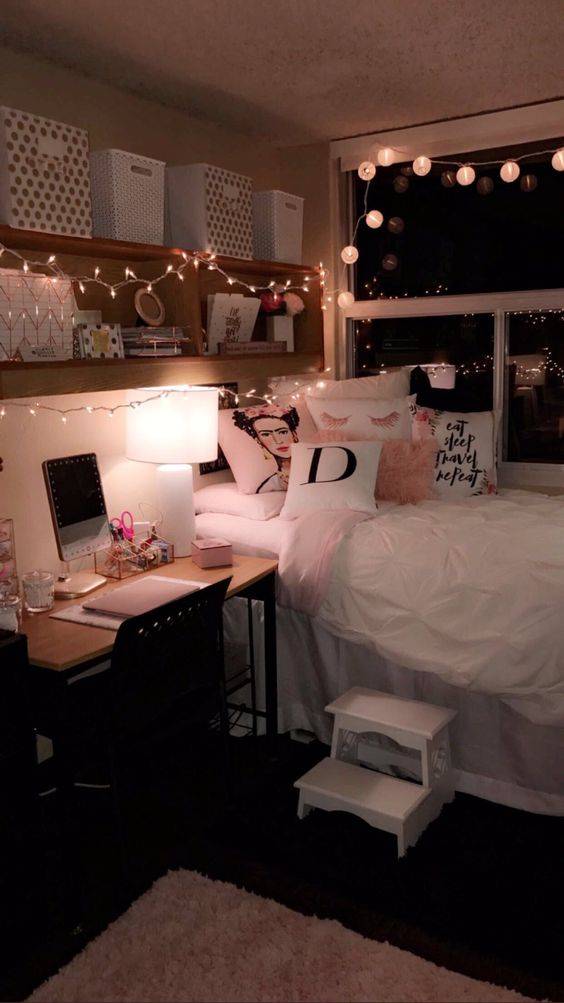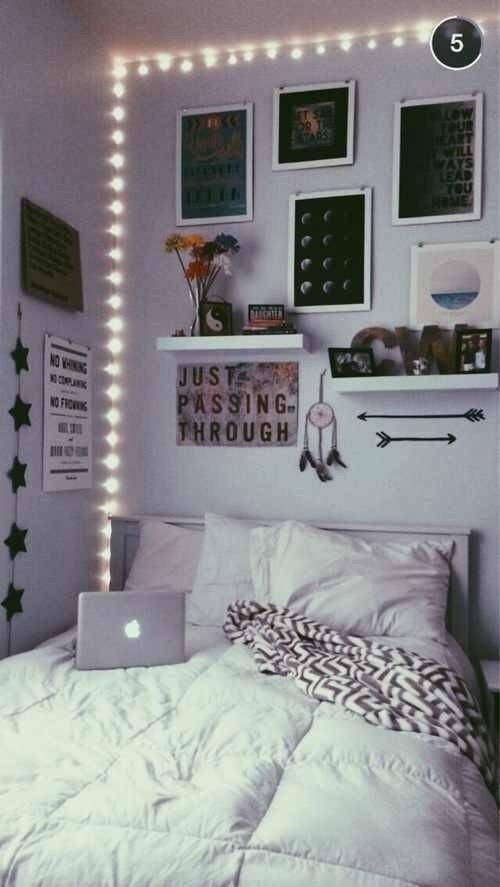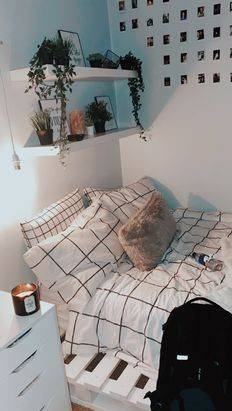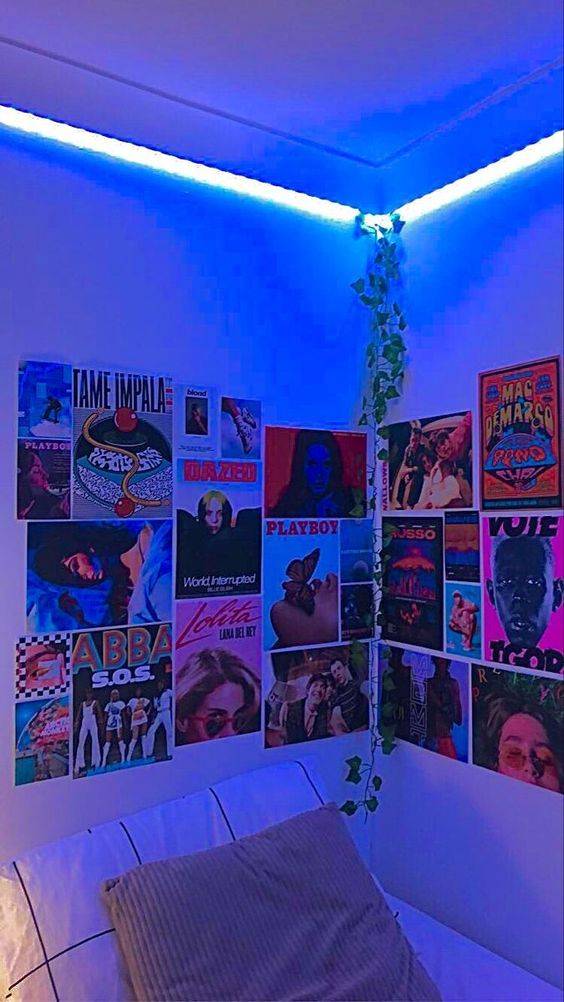 So there you have it, everything you need to keep your uni room at the top of its game! For more inspo, tips and hacks - follow our Student Hub Pinterest board & shop or very own Student Edit for all your freshers fits!
---
---